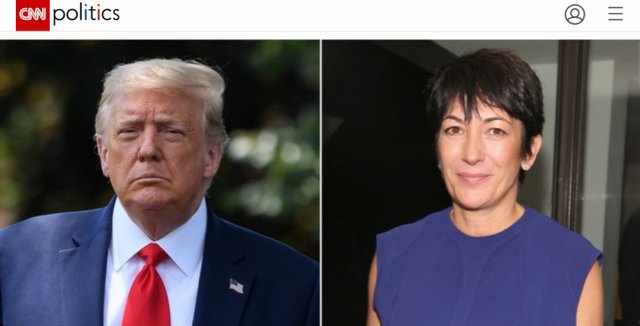 cnn.com/2020/07/23/politics
During a press conference the President was asked if he believes that Ghislaine Maxwell will turn on powerful men to have participated in illegal sexual activity? Trump surprised reporters with his answer,
I don't know. I haven't really been following it too much. I just wish her well frankly. I've met her numerous times over the years -- especially since I lived in Palm Beach. I guess they lived in Palm Beach. But I wish her well. Whatever it is."
This answer of him, in the light of the serious charges against her of recruiting, grooming, and even sexually abusing minors with her former late partner Epstein, totally surprised the reporters and public. In fact, they did not find it acceptable at all.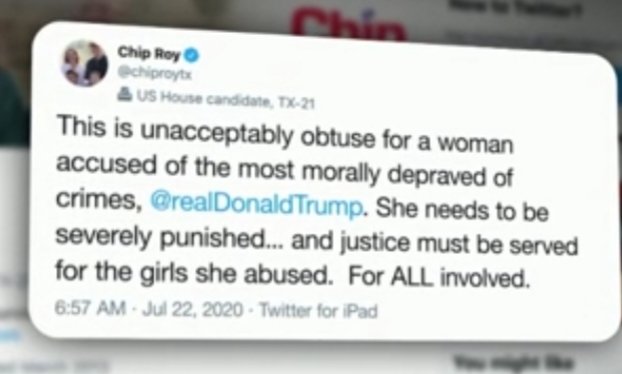 President Trump in the past on several occasions,
since the financier were charged with inappropriate sexual conduct with underage girls in the mid-2000s, publicly distanced himself from Jeffrey Epstein. In July 2019 Trump told reporters he was not a fan of Jeffrey Eipstein and did not know anything about his misconduct.
Although formerly they were actually friends. They were part of the same social circles and were photographed together on numerous occasions through the 1990's - 2000's. In the past Trump had another opinion of him:
In 2002, Trump would tell New York Magazine, "I've known Jeff for fifteen years. Terrific guy," adding that Epstein had a reputation for young women.
"He's a lot of fun to be with. It is even said that he likes beautiful women as much as I do, and many of them are on the younger side. No doubt about it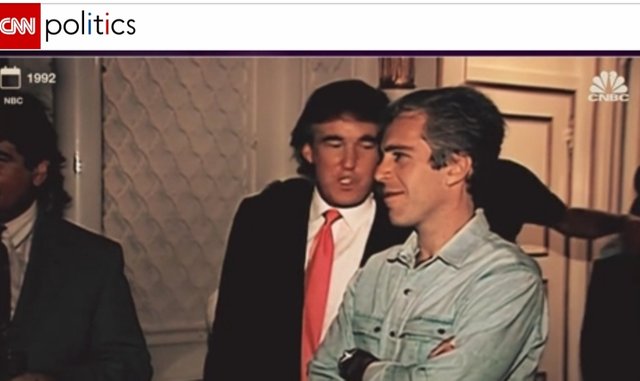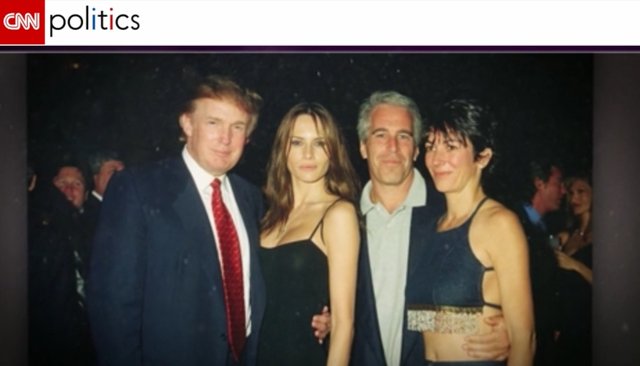 In this February 2000 photo, Donald Trump, Melania Knauss, Jeffrey Epstein, and Ghislaine Maxwell pose together at Trump's Mar-a-Lago club, Palm Beach, Florida.
Why suddenly a different approach to Ghislaine Maxwell?
My opinion!!
What did you say Mr. President?? Wishing her well?
This almost sound if The President was very cautious to express a negative answer? Does she maybe have dirt on Trump too?
What will surface in the days, and months to come??
The President stated that they met on several occasions. The pictures below suggested that it was much more. As they say a picture is worth more than a thousand words.....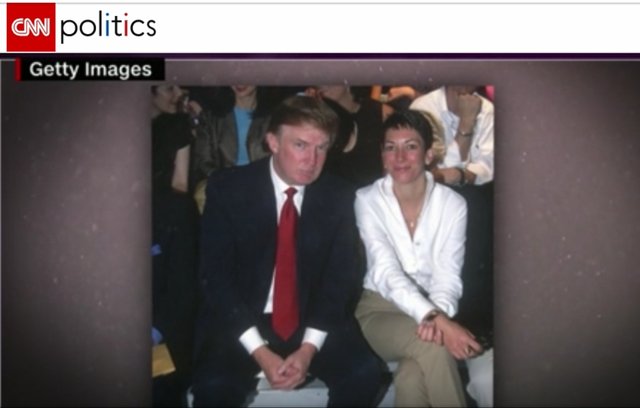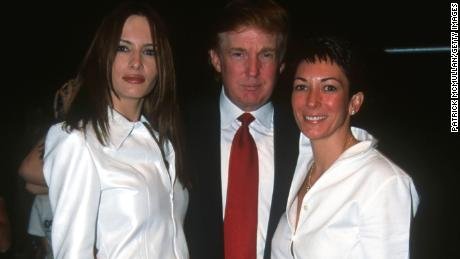 From left, Melania Knauss (later Melania Trump), Donald Trump and Ghislaine Maxwell pose together during the Anand Jon Fashion Show, New York, September 2000.
Trump's well wishes also caught the White House officials off-guard. They obviously tried to do some damage control when, White House Press Secretary Kayleigh McEnany said:
that she spoke with the President about his comments regarding Maxwell and attempted to clarify Trump's remarks.
Are you buying this??
Well, what the President was noting is that the last person who was charged in this case ended up dead in a jail cell. And the President wants justice to be served for the victims in this case and he prefers this to play out in a courtroom,"
According to Steven Hoffenberg, Epstein's onetime business partner, that also end up in jail for 18 years, said that Trump and Ghislaine were more than acquaintances.
"They knew each other well. There's no dispute about that. "She's a socialite and she's very well received. She has a tremendous personality. She's really good with people. He liked her and she liked him."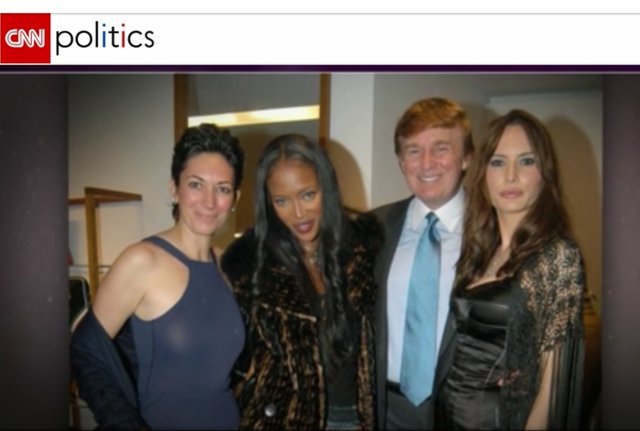 As said, only time will tell. A Manhattan federal judge ruled on Thursday, 23 July that
An extensive collection of "extremely personal" documents in civil litigation against British socialite Ghislaine Maxwell can be unsealed.
Ghislaine's lawyers efforts to keep these records secret failed with this ruling. They claimed that these 2015 sealed documents are extremely personal.
this series of pleadings concerns [attempts] to compel Ms Maxwell to answer intrusive questions about her sex life" that are "extremely personal, confidential and subject to considerable abuse by the media.
Breaking news
Lawyers for Ghislaine Maxwell on Wednesday made a last-ditch effort to keep potentially damaging testimony she gave four years ago under wraps, as she defends against criminal charges she aided the late financier Jeffrey Epstein's sexual abuse of girls.
Sources:
https://www.cnn.com/2020/07/23/politics/donald-trump-ghislaine-maxwell-jeffrey-epstein-history/index.html
Pictures also from above article.
https://www.google.com/amp/s/amp.theguardian.com/us-news/2020/jul/23/ghislaine-maxwell-case-extremely-personal-documents-to-be-unsealed
Thank you for reading.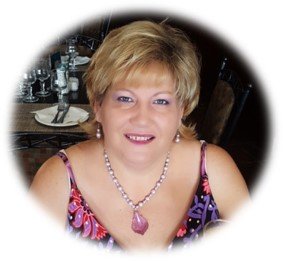 hope777