At the moment my guests and I are greeted with this sea of pink roses.
---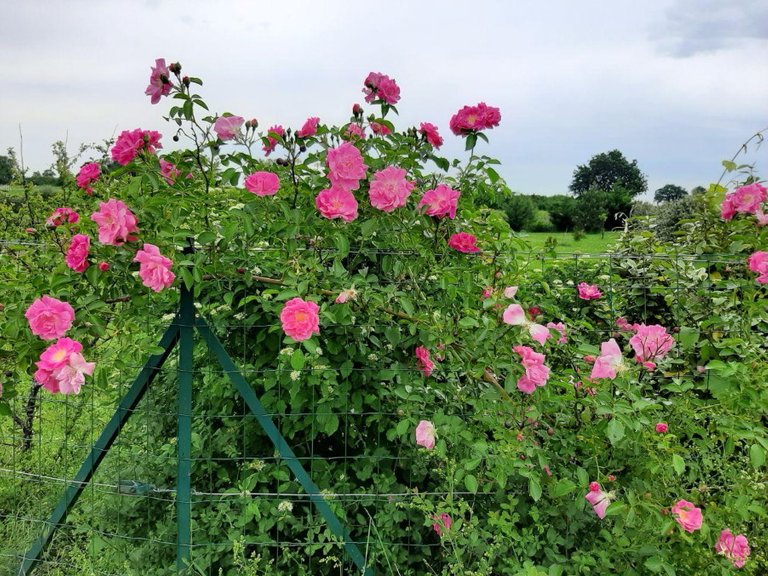 ---
I know that every colour stands for something specific, because Mother Nature, Gaia, has already thought this out.
Pink is the English word for carnation and the colour pink.
This colour is a mixture of white and red, it attracts attention and attracts attention.
The colour pink (Pink) with culturally different meanings:
in our culture pink stands for everything that is cute and sweet, so clothes for girls are classically pink, while the typical boy's colour is blue.
But this was not always the case. In earlier times, since the Renaissance, pink was considered the - little red and this signal colour stood for everything masculine. So for many centuries boys wore pink clothes instead of blue nowadays.
Now the color pink (Pink) stands for everything feminine, gentle and romantic.
Pink is the symbol for love and wisdom and is therefore the main colour on many websites, brochures and advertisements that have something to do with marriage.
Current color/name Pink:
We are also confronted daily with this colour or the name Pink, for example with the name of an apple variety Pink Lady, the character from the 70s Pink Panther or as a stage name for the American singer Pink.
---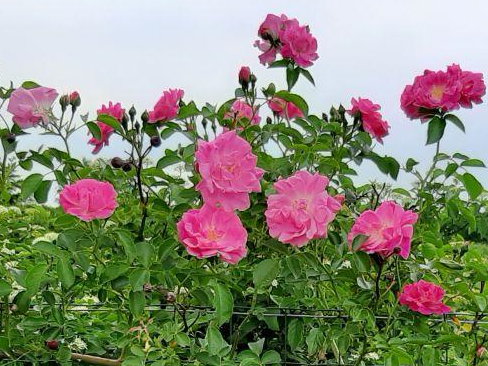 At my garden fence the colour pink grows as a warm welcome!
your kizumo
all photos are self made or from my archive