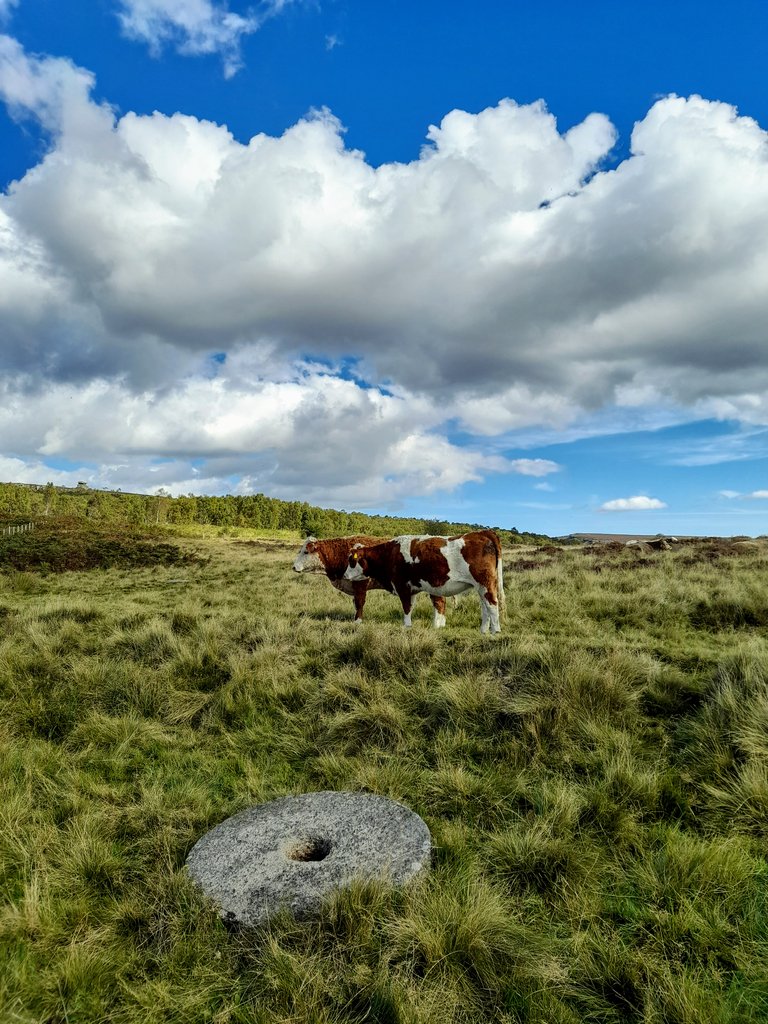 After a few days of autumnal weather, the sun made a welcome appearance again. This was the only time these two stood still. They were playfully headbutting each other!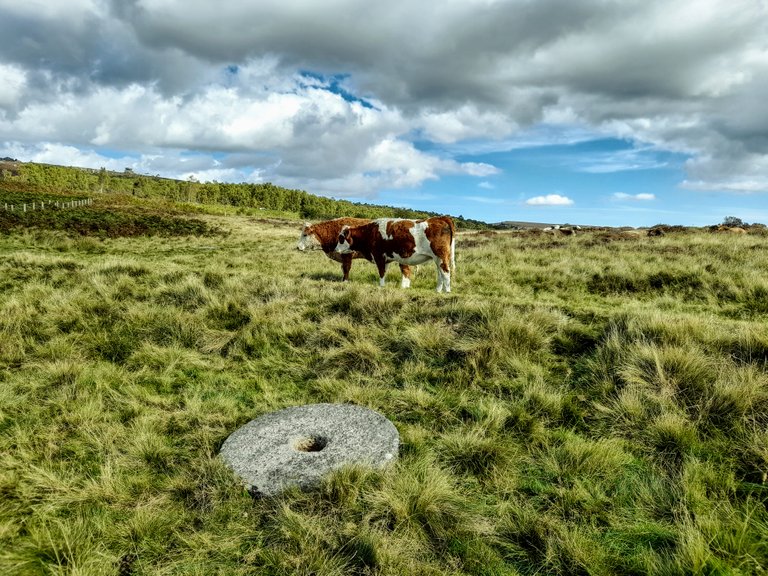 I kept my distance as a few more bullocks lurked off camera. The old millstone was in the perfect place to snap a photo.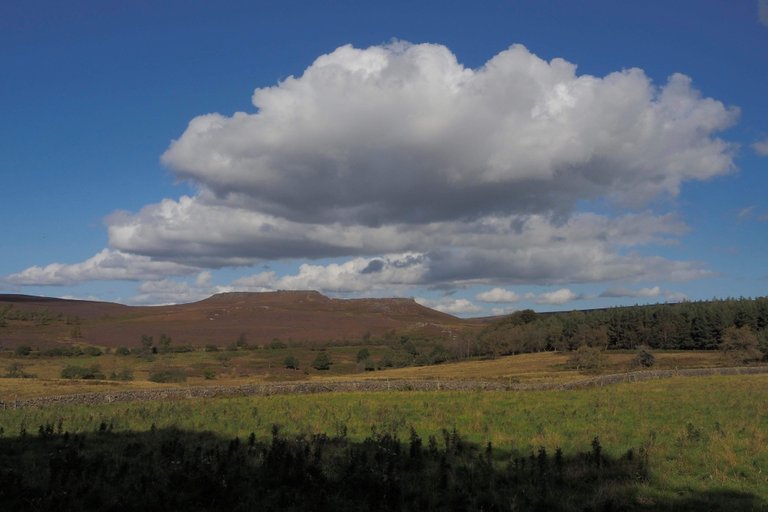 #colorchallenge - Thursday Green initiated by @kalemandra.
Photos by @ellenripley - Julie S. All rights reserved.