Monday Red - Color challenge - Red time travel.
On Red Monday, I want to present you a photograph of red frescoes on the walls of the Odessa Opera and Ballet Theatre.
I had to do a little restoration or restoration work to make these frescoes red, as they were many years ago.
Unfortunately, the red color is rather unstable, it fades in the sun.
I see it right now when I look out my window at the rooftops of houses covered with red metal tiles.
Most of the red-painted roofs have burned out and now this color can hardly be called red, and there is no gloss left at all.
Yes, if you decide to cover your house with such a product, think ten times, the most durable color is dark brown, it is the least susceptible to ultraviolet radiation.
Back to the frescoes, I needed to add a little brightness, sharpness and clarity, so that the red color would play at least a little as it was in the past.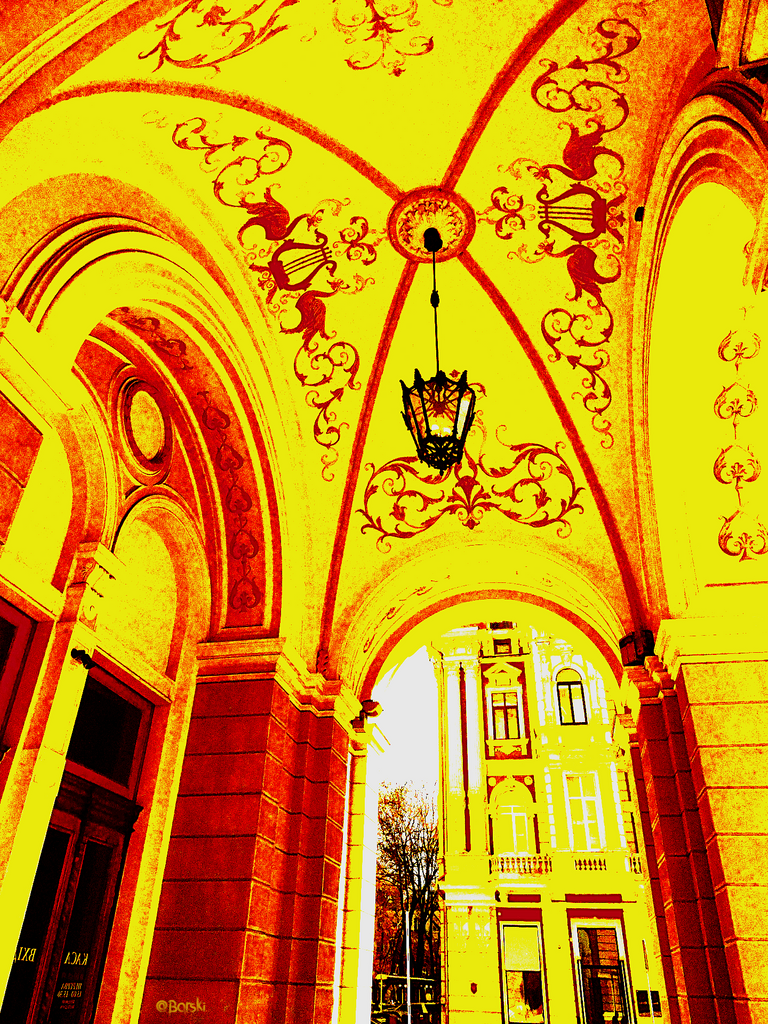 Photos taken with a Sony Cyber-shot DSC-HX300 camera.
Author @barski
---
---