This is my entrance to Color Challenge.
Orange is probably the most popular color in our area, in winter, because shop shelves are full of orange tangerines, but this is too commonplace.
But sometimes it's probably the only way to catch orange lol).
I decided to look for this color in photographs that I took during one of my walks around the city.
So, I found an orange traller, which stands next to the orange bench, against the background of a building, the facade of which, at a stretch, can be called orange.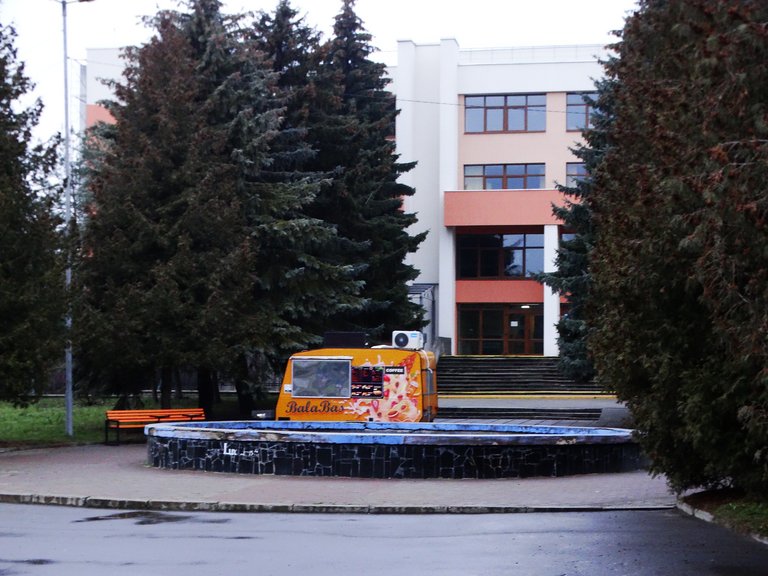 At some point, an advertising banner above our head lit up orange.
Several more orange elements can be seen on the roof of the building.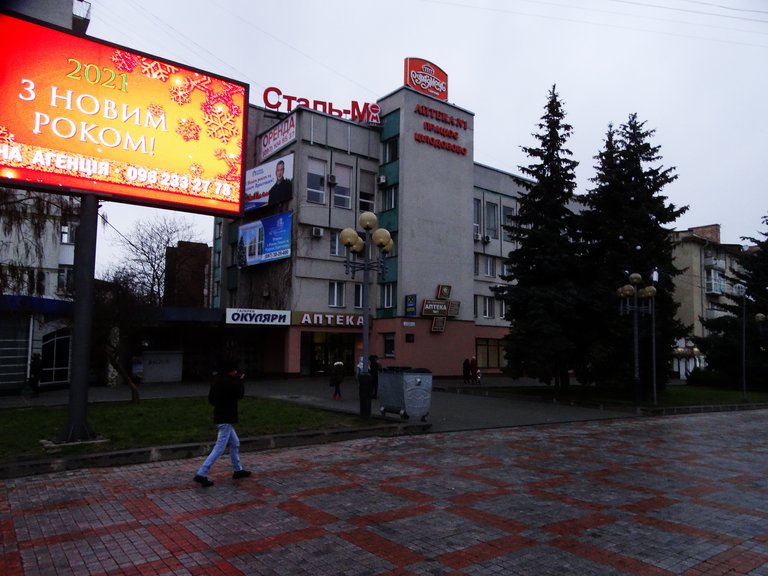 The bicycle courier, the pizza delivery man, kept a thermos bag behind his back, which is undoubtedly orange, and behind it you can see yellow and red garlands, the color border of which is orange.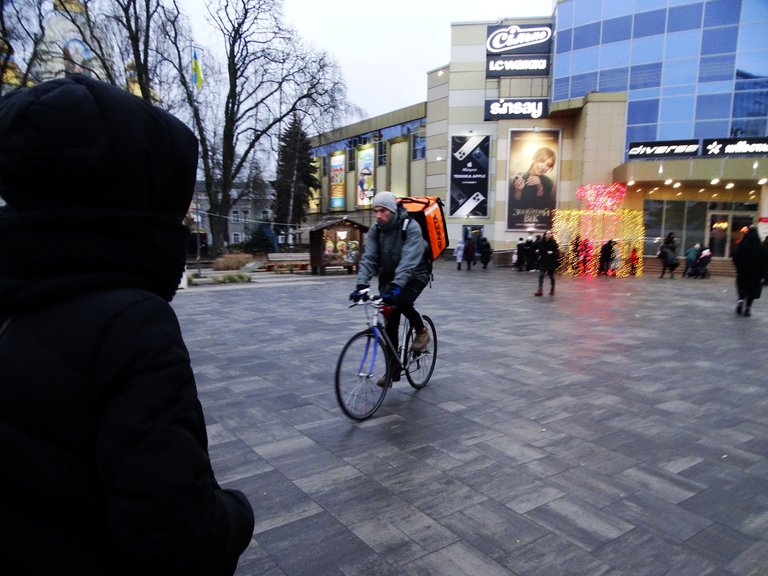 Well, and lastly, orange deer ran along another advertising banner.
Photos taken with a Sony Cyber-shot DSC-HX300 camera
I edited a photo in the program PhotoDirector, which I also installed on my smartphone.
Author @barski
Ukraine
For my publications, I do not use stock photographs, it is fundamentally important for me to use photographs that I have made with my own hands for publication and I can name them - authorial work.
You can go to our blog on the Hive platform by clicking on the bee.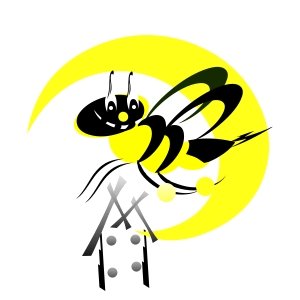 DAILY EARNINGS
You can earn BITCOINCASH hourly and support me by registering using my referral link: https://evebch.xyz/?ref=66241.
You can earn BITCOINS hourly and support me by registering using my referral link: https://freebitco.in/?r=14720154.
Fast Bitcoin withdrawal to a bank card Ukraine and Russia from the #Hive-Engine.
Thanks for your support!