This is my entrance to Color Challenge.
I found an orange color, similar to a ripe tangerine, in the middle of the square, in the center of Rivne.
There were few people that day, and the brightest spot was the coffee seller, who turned his bicycle into a shop on wheels.
Perhaps he is an admirer of former Ukrainian President Viktor Yushchenko, and Prime Minister Yulia Tymoshenko, I don't know, or maybe we just like this color and tangerines.
In any case, I was pleased, because Orange Tuesday was already stored on the memory card of my camera.
It's a pity that I can't capture the smell of roasted coffee that filled the entire space around this orange vehicle with the help of a photograph.
Apart from the shop, you can see the orange inserts and coverings of the square and, in the background, among the dollhouses, you can see the orange house.
My signature on the photo, in addition to all this, is also inscribed in orange, lol.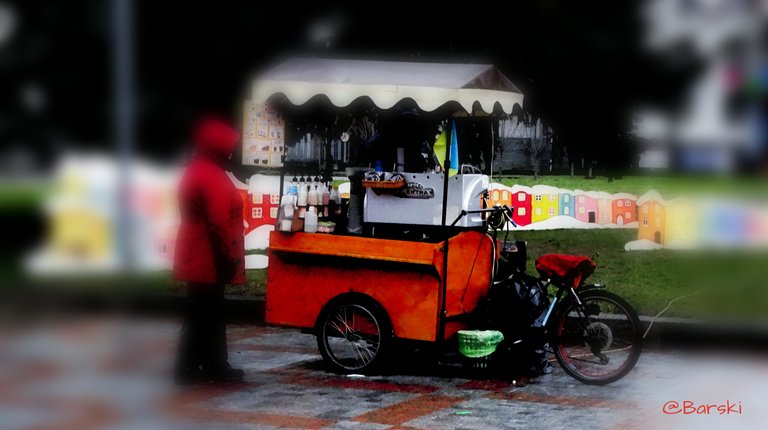 Photos taken with a Sony Cyber-shot DSC-HX300 camera
I edited a photo in the program PhotoDirector, which I also installed on my smartphone.
Author @barski
Ukraine
For my publications, I do not use stock photographs, it is fundamentally important for me to use photographs that I have made with my own hands for publication and I can name them - authorial work.
You can go to our blog on the Hive platform by clicking on the bee.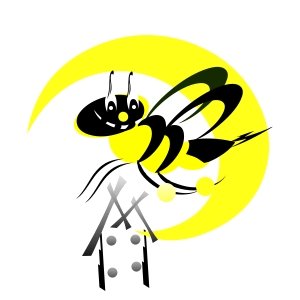 DAILY EARNINGS
You can earn BITCOINCASH hourly and support me by registering using my referral link: https://evebch.xyz/?ref=66241.
You can earn BITCOINS hourly and support me by registering using my referral link: https://freebitco.in/?r=14720154.
Fast Bitcoin withdrawal to a bank card Ukraine and Russia from the #Hive-Engine.
Thanks for your support!