This photograph is my entrance to #colorchallenge - Friday Sky Blue initiated by @kalemandra.
The gray color of the moon and the branches of the tree is neutral and it looks good only against the sky-blue background that the sky gave me.
This is a rare moment. when the moon was visible in the daytime sky and I saw it through a stylized slingshot, where the moon plays the role of a projectile fired from this slingshot.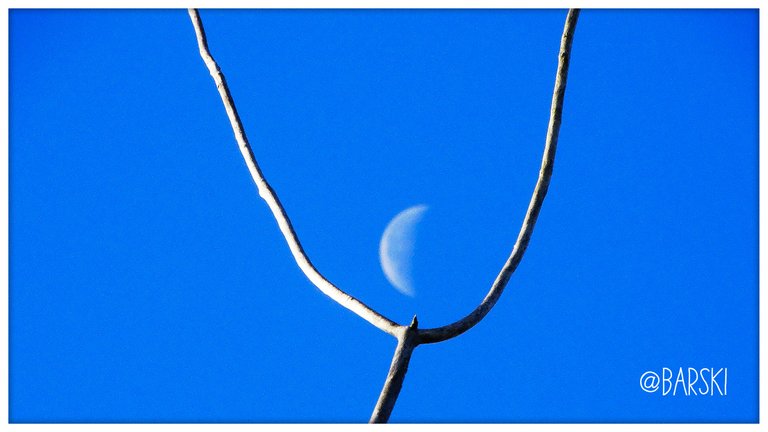 Author @barski
Ukraine
For my publications, I do not use stock photographs, it is fundamentally important for me to use photographs that I have made with my own hands for publication and I can name them - authorial work.
You can go to our blog on the Hive platform by clicking on the bee.