This is my entrance to Color Challenge.
Driving along one of the streets of Chisinau, I saw a rare car that was transporting newlyweds.
The path of the wedding ceremony for some time was passing for me.
There were no other cars around and I decided to take some photos.
I have seen this car only a few times in the last ten years.
This is GAZ-M20 "Pobeda", which was produced in the period from 1946, after the Second World War and until 1958.
More than 14 thousand convertibles have been produced, but this is the only convertible that I have seen on the street.
In Soviet times, there was a joke that said that this car was made from a single piece of metal using a file, lol.
This is a heavy vehicle, with the help of which, you can storm, as a battering ram, the fortress walls, lol.
But, today, I was not interested in the technical characteristics of the car, but in its color.
Blue car for Blue Friday!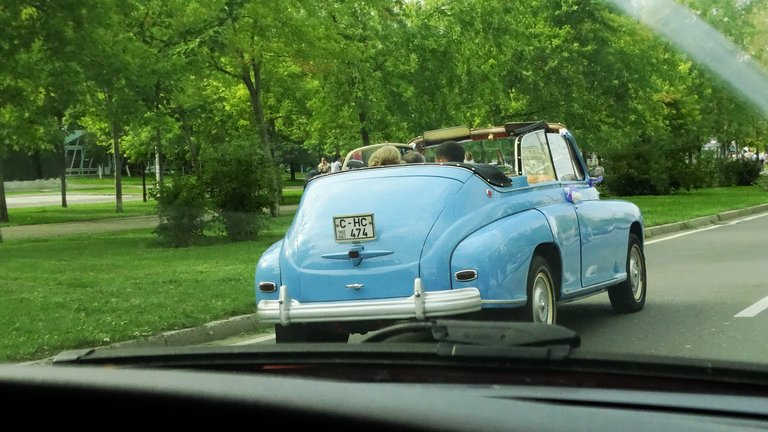 It was amazing that all parts of the car were perfectly preserved. Even the caps on the rims are the original caps.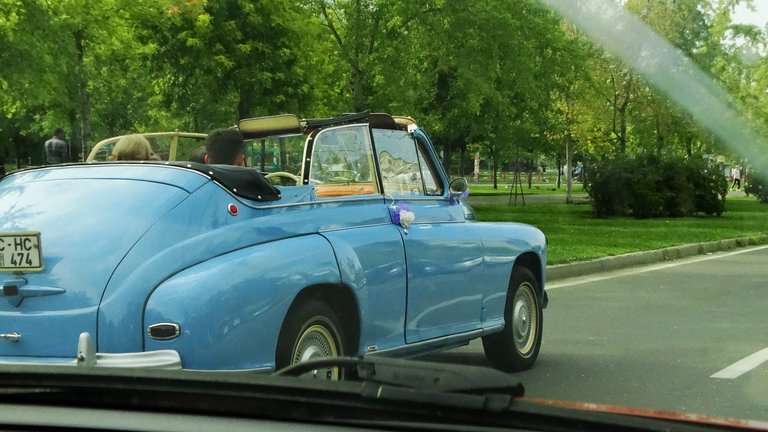 There is no power steering in this car, but the driver does not look tense and feels very comfortable in the spacious cabin.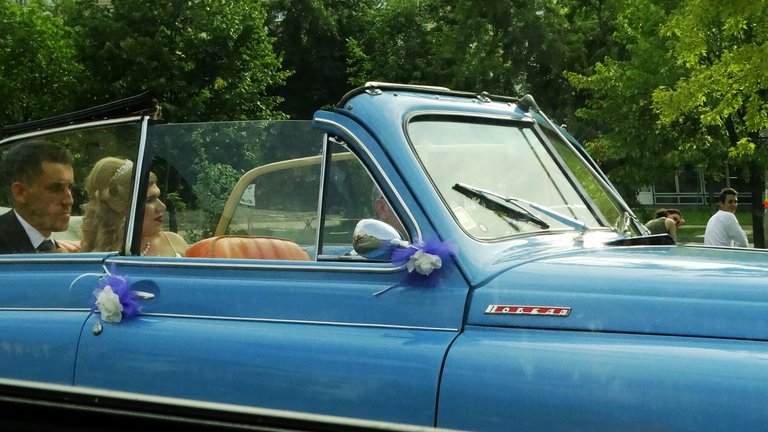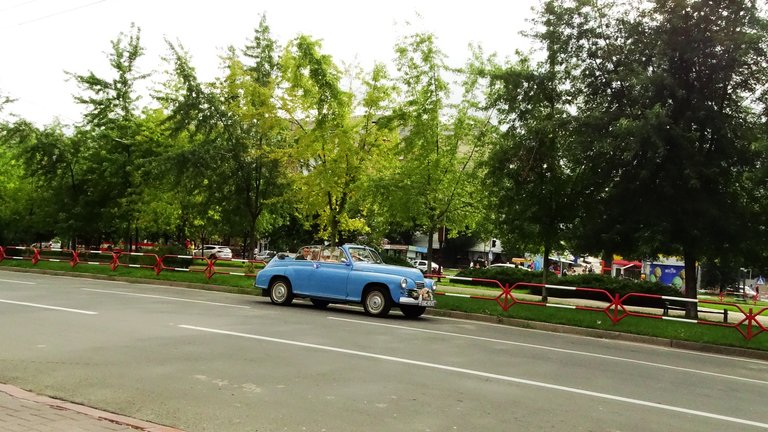 This car, a striking representative of the era when people learned the news from the radio, which was installed in every apartment, the era of rotary, analog telephones and people who like to read newspapers and books printed on paper.
The postage stamp from my collection, which ends my story, is also blue and it corresponds to this era.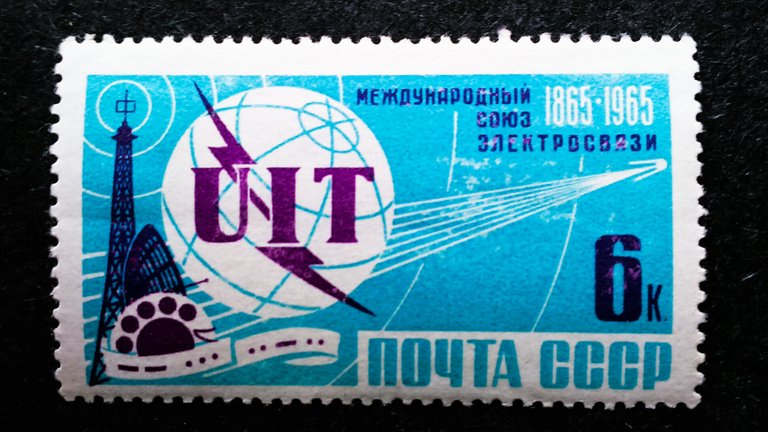 Photos taken with a Sony Cyber-shot DSC-HX300 camera
I edited a photo in the program PhotoDirector, which I also installed on my smartphone.
Author @barski
Ukraine
For my publications, I do not use stock photographs, it is fundamentally important for me to use photographs that I have made with my own hands for publication and I can name them - authorial work.
You can go to our blog on the Hive platform by clicking on the bee.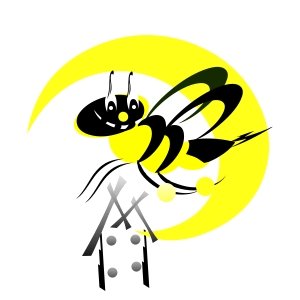 DAILY EARNINGS
You can earn BITCOINCASH hourly and support me by registering using my referral link: https://evebch.xyz/?ref=66241.
You can earn BITCOINS hourly and support me by registering using my referral link: https://freebitco.in/?r=14720154.
Fast Bitcoin withdrawal to a bank card Ukraine and Russia from the #Hive-Engine.
Thanks for your support!