Another Series Of Random Photos - Serial Foto Acak Selanjutnya
I am going to share to you my old photos about how I build my own simple tilapia pond, using tarpaulin and also some bamboo. The result was not great, but a bit satisfying, because that was my very own creation with a very little knowledge and building something.
aku akan membagikan foto lamaku tentang bagaimana aku membaut kolam ikan nila yang sederhana, menggunakan terpal dan sedikit bambu. Hasilnya sih tidak begitu bagus tapi sedikit memuaskan, akrena itu adalah buatanku sendiri dan juga kali pertama aku membangun sesuatu.


First you need a lot of short bamboo to make as a pillar to hold the tarpaulin then 4 long one to hold them together and also to frame the pond. You need to dig up a bit, to plant the short bamboo so that it will be strong to hold the water.
pertama-tama kamu butuh banyak bambu pendek yang akan kita gunakan sebagai tiang penyangga terpalnya, kemudian 4 bambu panjang sebagai rangka dan pengikat seluruh bagian kolam. kamu juga harus menggali sedikit untuk menanam bambunya agar nantinya mampu kuat menahan air.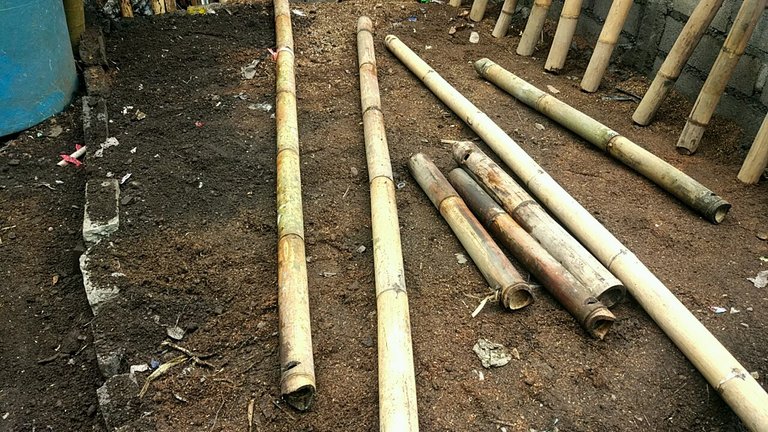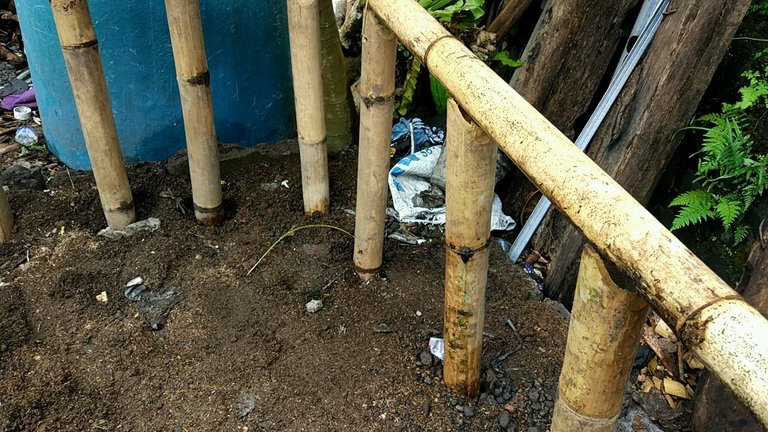 You also need several small size bamboo, you can make that by slice the bamboo into several pieces, then attached them into the short bamboo which we use as a pillar. After all the bamboo are install, then I covered all the long bamboo with a cement cover, so that the sharp part of the bamboo wont tear the tarpaulin.
kamu juga butuh bambu-bambu yang pipih yang kita buat dengan membelah bambu menjadi beberapa bagian kecil yang kemudian kita paku ke bambu pendek yang ktia gunakan sebagai tiang. setelah semua bambu terpasang, kemudian kita tutupi bagiam bambu yang panjang dengan bungkus semen bekas agar nantinya bagian bambu yang tajam tidak merusak terpalnya.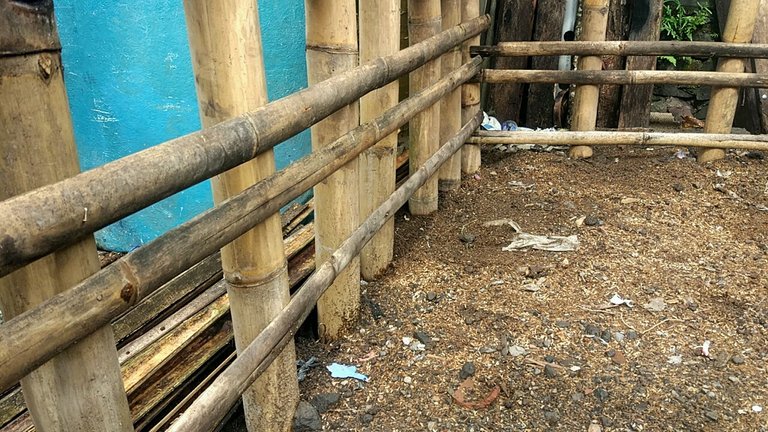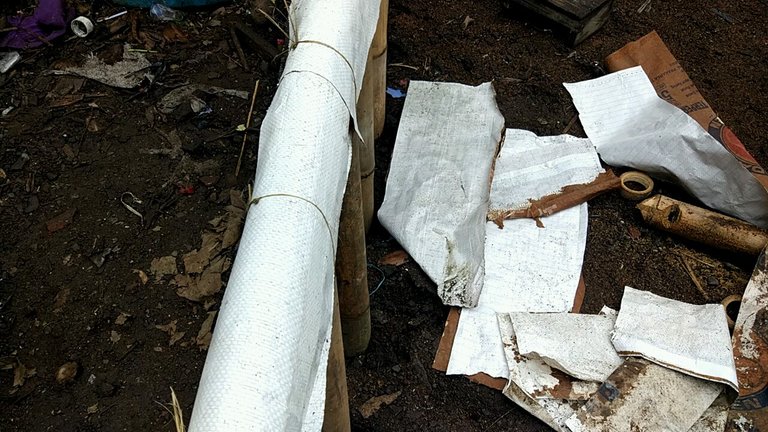 Finally we can install the tarpaulin after all the frame are ready. don't forget to add water to that the tilapia can live.
Terakhir, terpalnya siap dipasang ketika semua rangkanya telah selesai. jangan lupa di isi dengan air agar nantinya ikan nilanya bisa hidup.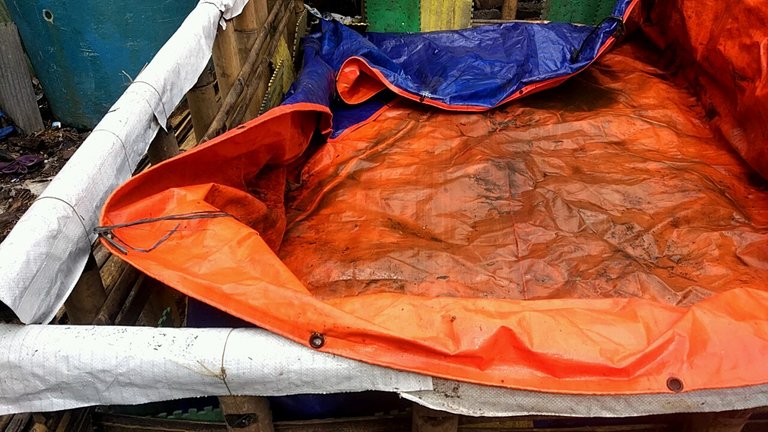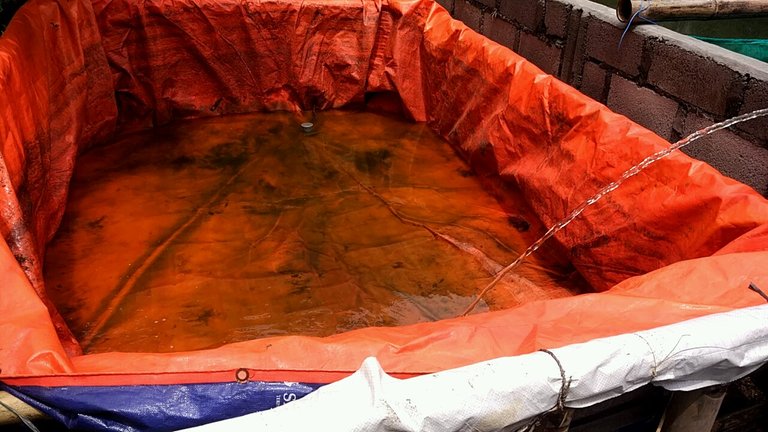 Taken With Xiomi Mi 5
I am a proud part of Whalepower family