Beautiful Pest - Hama Yang Cantik
Another Series Of Random Photos - Serial Foto Acak Selanjutnya
---
---
I found this little beauty outside of my house. Sitting in a concrete post of my house. I don't really pay attention to it at first, because I believe it will just go away when i try to approach it.
Aku menemukan si cantik mungil ini di aluar rumahku. Hinggap di salah satu tiang beton rumah. Aku tidak begitu memperhatikannya pertama kali, karena rasanya ia pasti akan terbang kalau aku dekati.
---
---
Then I just give it a try to try to get close and get some photos of it. But it only gave me a chance to take two shots before decided to leave me alone. hahah Can't get a good shot of it.
kemudian aku putuskan untuk mencoba mendekatinya dan mencoba mengambil beberapa gambarnya. Tapi aku hanya di kasi waktu unutk mengambil dua foto saja sebelum akhinya ia meninggalkanku sendiri. tidak mampu mendapatkan banyak foto yang bagus jadinya.
---
---
I went to google to find out the name of this moth. This is Grape Leaffolder or Desmia funeralis which a native of Southern USA , don't know how it end up here. Maybe just look the same, but not the same species.
This is actually a pest for the grape vine. because its fold the grave leaf during the larvae stage of their life. Such a beautiful pest.
aku mencoba mencari tahu ke Google untuk mendapatkan nama dari laron ini. Ini namanya Grape Leaffolder atau Desmia funeralis yang aslinya biasanya berada di kawasan selatan Amerika, aku juga tidak begitu tahu kenapa bisa sampai ada disini. Apakah hanya berbentuk sama tapi berbeda jenis?
sebetulnya laron ini adalah hama unutk tanaman anggur. Karena watu masih berbentuk ulat, ia menggulung daun anggur dan merusaknya. Hama yang cantik bukan?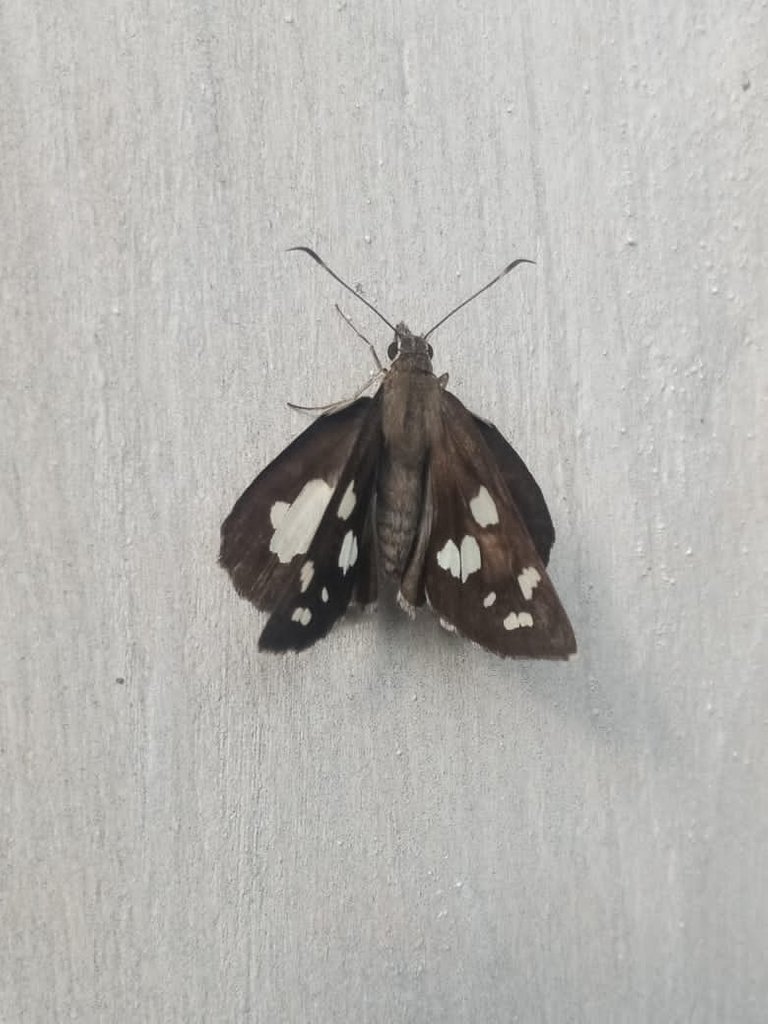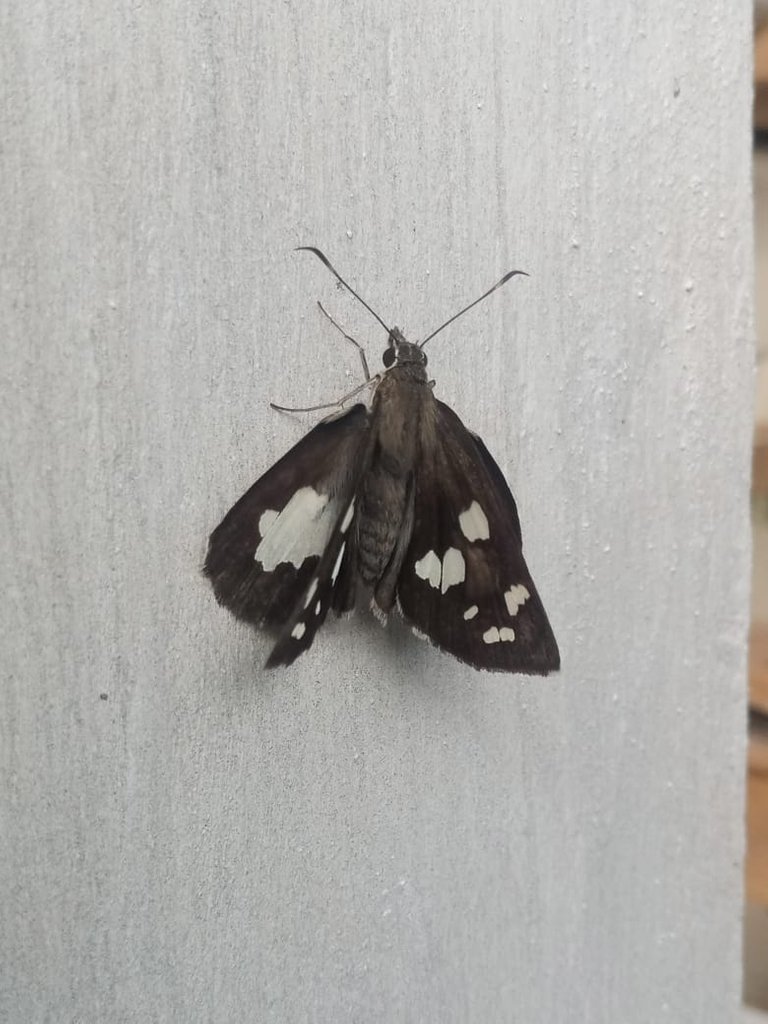 Taken With Xiomi Mi 5
I am a proud part of Whalepower family

---
---