---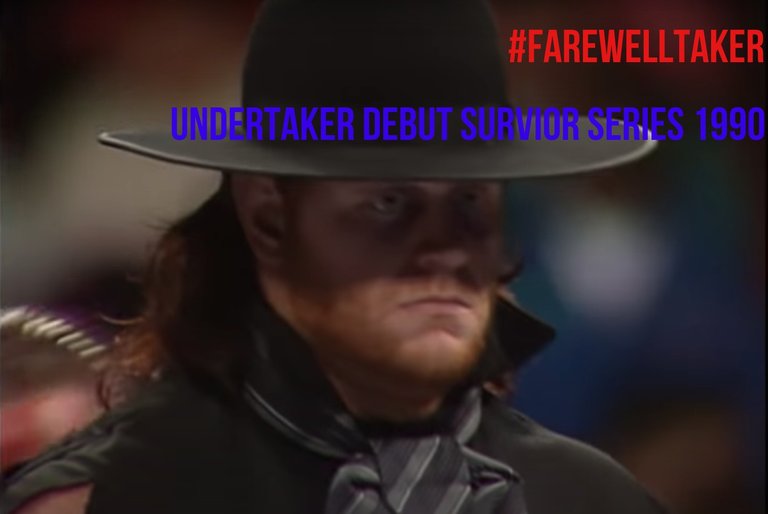 ---
Vor 30 Jahren debütierte Mark William Calaway aka THE UNDERTAKER als Mysterious Partner des Million Dollar Mans bei der Survior Series. 30 Jahre später nimmt die Ikone des Wrestlings Abschied von seinen Fans ,wieder bei einer Survior Series. Irgendwie ist das ganze schon passend wo eine Karriere angefangen hat ,endet sie 30 Jahre später.
30 years ago Mark William Calaway aka THE UNDERTAKER debuted as Mysterious Partner of the Million Dollar Man at the Survior Series. 30 years later, the icon of wrestling says goodbye to its fans ,again at a Survior Series. Somehow it's fitting where a career began, it ends 30 years later.
---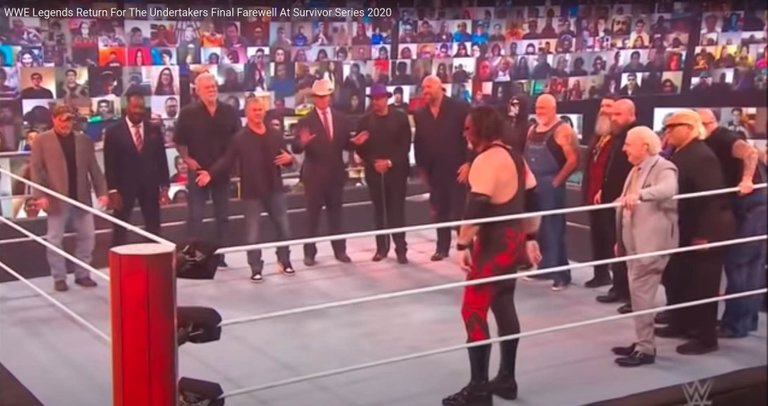 On the Picture you can see: Shawn Michaels, Mick Foley,Big Show, Tripple H,Kane,Kevin Nash,Rikkishi and many more.
---
Der Abschied des Undertakers beginnt damit das Mike Rome das ganze mit : "This is the Undertakers Final Farewell" ankündigt und kurz danach ertönt die Musik von Shane McMahon. Nach und nach füllt sich der Ring vielen großen Namen und vielen großen Matches des Undertakers.Das ganze Segment geht gut 12 Minuten und eigentlich habe ich erwatet das zu mindestens ein paar Worte gesprochen wird über den Taker. Dies war leider nicht der Fall all diese Legenden des Wrestling verlassen den Ring für Vince McMahon. Vince redet ein paar Minuten über seinen Freund den Taker und kündigt ihn dann mit einem Schlucken an.
The Undertaker's farewell begins with Mike Rome announcing "This is the Undertakers Final Farewell" and shortly afterwards the music of Shane McMahon is played. Little by little the ring fills up with many big names and many big matches of the undertaker. The whole segment goes on for a good 12 minutes and actually I expected at least a few words to be spoken about the taker. This was unfortunately not the case all these legends of wrestling leave the ring for Vince McMahon. Vince talks about his friend the Taker for a few minutes and then announces him with a swallow.
---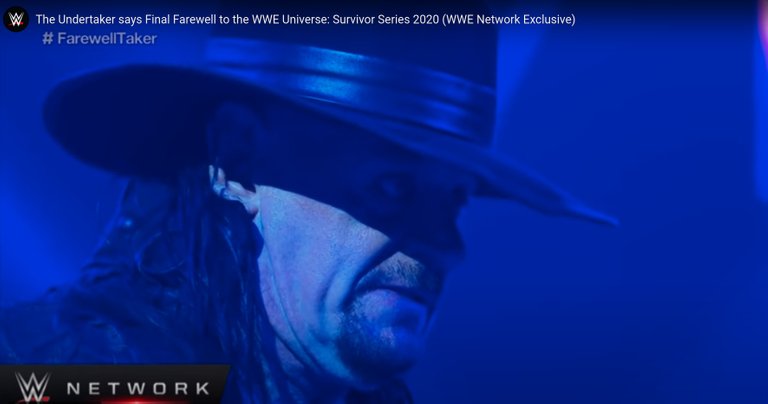 ---
Während des Segmentes sieht man ein einigen Stellen ganz gut finde ich wie schwer es Mark Calaway fällt nicht in Tränen auszubrechen ,dies ist vielleicht auch der Grund warum das ganze nicht einmal 2 Minuten geht. Er verkündet das nun seine Zeit gekommen ist und das man den Undertaker nun endlich Ruhen lassen kann. Dies macht er mit dem für den Undertaker typischen Rest in Peace!
During the segment you can see atsome parts of it how hard it is for Mark Calaway not to burst into tears, which is maybe the reason why it doesn't even last 2 minutes. He announces that his time has come and that the Undertaker can now finally rest. He does this with the typical rest in peace!
---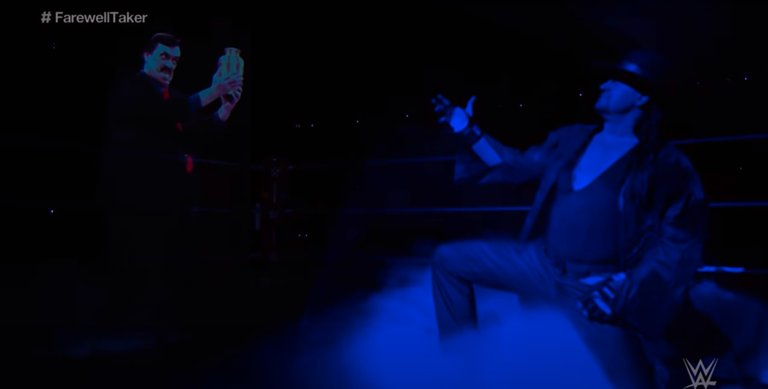 ---
Danach geht der Taker auf die Knie und zollt zum letzten mal Paul Bearer,in Form eines Hologramms,Tribute.Die ganze Zeit rufen die Fans Undertaker Undertaker. Danach verlässt Mark Calaway langsam den Ring und die Halle.
Afterwards the Taker goes on his knees and pays tribute to Paul Bearer for the last time in the form of a hologram. All the time the fans chant Undertaker Undertaker. Afterwards Mark Calaway slowly leaves the ring and the hall.
---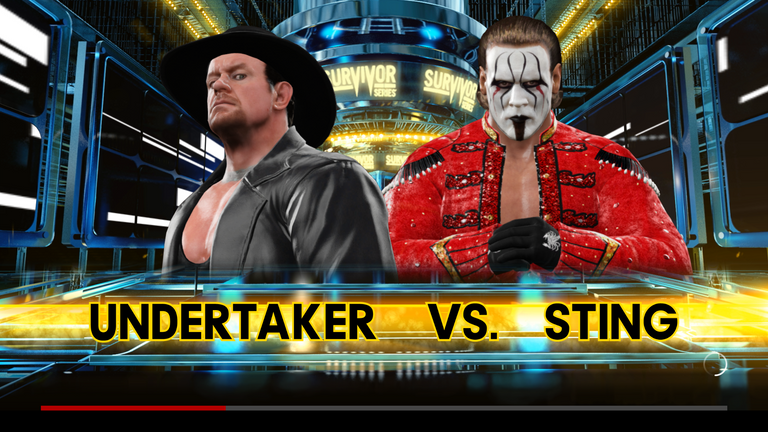 ---
So richtig kann ich es noch nicht glauben das nun wirklich der Undertaker in Frieden ruht. Das erste Match vom Taker an das ich mich erinnere ist das Legendäre Casket Match gegen Yokozuna Survior Series 1994. Seitdem bin ich ein Fan vom Undertaker und habe bei jedem Match mit gefiebert.Wie war ich wütend und traurig als ausgerechnet Brock Lesnar die Streak beendet hat. Ich als Fan hätte mir ein episches Match für den Undertaker gewünscht und nicht so mehr oder weniger lahme 15 Minuten. Wie episch wäre dieses Match gewesen als letztes Match für den Taker ,aber vielleicht war Mark Calaway Gesundheitlich auch nicht in der Lage für ein Match.Danke für großartige 30 Jahre UndertakerREST IN PEACE!
I can't really believe that the Undertaker is really resting in peace. The first match of the Taker I remember is the legendary Casket Match against Yokozuna Survior Series 1994. Since then I have been a fan of the Undertaker and have been celebrating every match with him.How angry and sad I was when Brock Lesnar, of out all people, finished the streak. I as a fan would have wished for an epic match for the Undertaker and not so more or less lame 15 minutes. How epic this match would have been as the last match for the Taker ,but maybe Mark Calaway Healthwise was not in a position for a match.Thanks for great 30 years of UndertakerREST IN PEACE!
---
Screenshot Sources
www.youtube.com/watch?v=jfV5OiG6z3I www.youtube.com/watch?v=ap7Rnat_n_c www.youtube.com/watch?v=91al7jW-1Vs www.youtube.com/watch?v=xp6ruCqGYKM wwe 2k17
---
*Humble Bundle Partner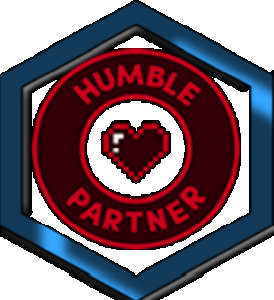 Die mit * gekennzeichneten Links sind sogenannte Affiliate Links. Kommt über einen solchen Link ein Einkauf zustande, werde ich mit einer Provision beteiligt. Für Dich entstehen dabei keine Mehrkosten. Wo, wann und wie Du ein Produkt kaufst, bleibt natürlich Dir überlassen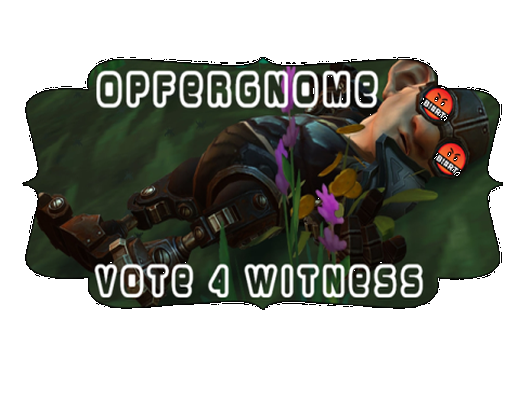 Auf Blurt sind wir mit
@opfergnome
ein Witness. Wir sind :
@kanrat
,
@dotwin1981
und meine Wenigkeit. Wir würden Uns sehr darüber freuen wenn Ihr uns euer Vertrauen schenkt und uns als Witness votet.Einfach auf das Banner klicken und uns Voten vielen Dank !
---