---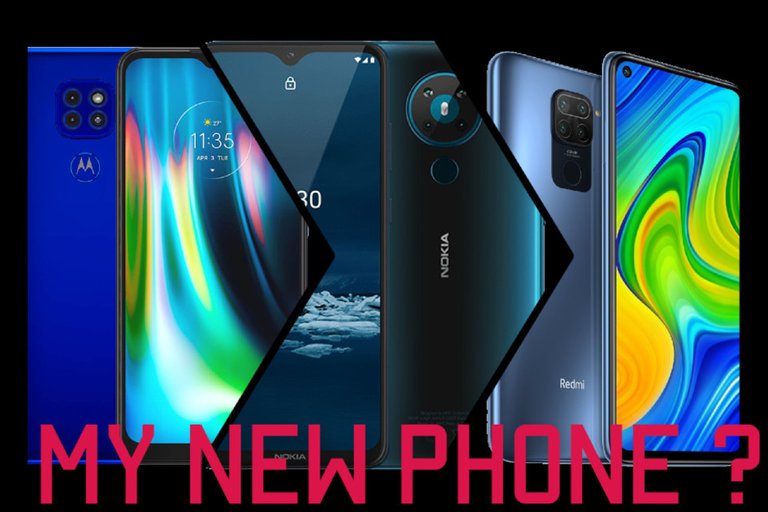 ---
Guten morgen meine lieben Squadis. Einige von euch wissen es ja schon der Nerdi sucht nach einem neuen Smartphone. Im März ist nun dann auch soweit der neue Knochen fürs Ohr wird bestellt ,dabei liegt mein Budget ungefähr bei 170 Euro.Mein Budget war vor 1 Woche noch etwas höher da Cryptos dort noch mehr wert waren.Sollte Crypto in der nächsten Woche wieder stark steigen so steigt nürlich auch mein Budget. 3 Modelle sind dabei in die nähere Auswahl gekommen und ich möchte einmal eure Meinung dazu hören. Moto G9 Play,Nokia 5.3 und Xiaomi Redmi Note 9 sind meine Kandidaten um mein Galaxy S7 Edge abzuösen.
Good morning my dear Squadis. Some of you know it already the Nerdi looking for a new smartphone. In March is now also so far the new bone for the ear will be ordered, while my budget is about 170 euros.My budget was a little higher 1 week ago because Cryptos were worth more there.Should Crypto in the next week again rise sharply so of course my budget increases. 3 models are in the closer selection and I would like to hear once your opinion about it. Moto G9 Play, Nokia 5.3 and Xiaomi Redmi Note 9 are my candidates to replace my Galaxy S7 Edge.
---
Data
S7 Edge
Moto G9 Play
Nokia 5.3
Xiaomi Redmi Note 9
3D Mark Sling Shot
Extreme Benchmark
2111
1166
1139
1368
PC Mark Work 2.0 Battery life
6h 40min
16h 4min
-
9h 43min
Android Version
6
10
10
10
Ram
4
4
4
3
Display Type
Super AMOLED
IPS LCD
IPS LCD
IPS LCD
Display Size
5.5
6.5
6.55
6.53
Display resolution
2560 × 1440
1600 × 720
1600 × 720
2340 × 1080
Antu Benchmark
188.578
174.500
171.000
205.948
Space
32 GB
64 GB
64 GB
64 GB
Price new
260 Euro
170 Euro
163 Euro
153 Euro
---
Um besser vergleichen zu können alle für mich wichtigen technischen Daten auf einen Blick. 3D Mark Sling Shot ist ein Benchmark der die Leistungsfähigkeit in Spielen des Smartphones sowohl in Open Gl als auch in Vulkan testet. PC Mark testet wie lange der Akku unter ständiger Benutzung hält. Antubenchmark überprüft die Leistung von CPU, 2D- und 3D-Grafik, Arbeitsspeicher. Am Ende des Benchmarks bekommt man eine Punktzahl mit der man sein Smartphone mit anderen vergleichen kann. Rein optisch gefällt mir das Nokia 5.3 am besten und von der technischen Seite das Xiaomi Redmi Note 9. Die Akkulaufzeit vom Moto G9 ist echt ungeschlagen für den Preis. Für welches würdet ihr euch entscheiden ? Habt ihr noch andere Vorschläge für mich ? Ich werde mir jetzt noch Tests der deutschen Preise zu den 3 Smartphone suchen und nächste Woche meine Entscheidung treffen.
To be able to compare better all the important technical data for me at a glance. 3D Mark Sling Shot is a benchmark that tests the smartphone's performance in games in both Open Gl and Vulkan. PC Mark tests how long the battery lasts under constant use. Antubenchmark checks the performance of CPU, 2D and 3D graphics, RAM. At the end of the benchmark, you get a score with which you can compare your smartphone with others. From a purely visual point of view, I like the Nokia 5.3 the best and from the technical side, the Xiaomi Redmi Note 9. The battery life of the Moto G9 is really unbeaten for the price. Which one would you choose ? Do you have any other suggestions for me? I will now look for tests of the German prices to the 3 smartphone and make my decision next week.
---
Meine Quellen für die technischen Daten / My sources for the technical data https://benchmarks.ul.com/hardware/phone/ 3D Mark & Pc Mark https://www.kimovil.com/en/compare-smartphones Antu Benchmark
---
*Humble Bundle Partner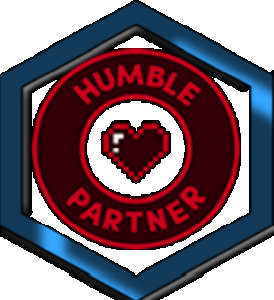 Die mit * gekennzeichneten Links sind sogenannte Affiliate Links. Kommt über einen solchen Link ein Einkauf zustande, werde ich mit einer Provision beteiligt. Für Dich entstehen dabei keine Mehrkosten. Wo, wann und wie Du ein Produkt kaufst, bleibt natürlich Dir überlassen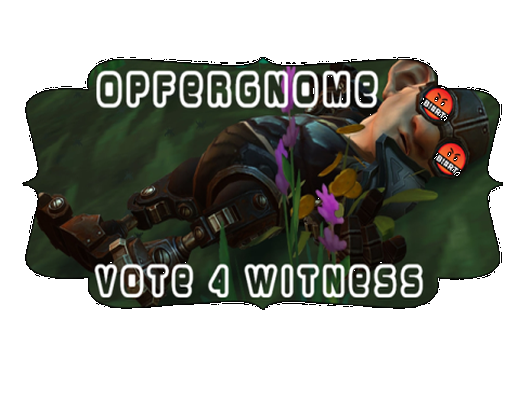 Auf Blurt sind wir mit
@opfergnome
ein Witness. Wir sind :
@kanrat
,
@dotwin1981
und meine Wenigkeit. Wir würden Uns sehr darüber freuen wenn Ihr uns euer Vertrauen schenkt und uns als Witness votet.Einfach auf das Banner klicken und uns Voten vielen Dank !
---