Ratten Angriff / Rats attack 😎

Ein Aufschrei, Liebchen kam zitternd, mit weit aufgerissenen Augen ins Haus gerannt.
" Eine Ratte " schrie sie mich an, mit einem Ausdruck im Gesicht der keinen Zweifel daran ließ, das ich unverzüglich in Aktion treten sollte.
Meinen fragenden Blick bemerkte sie in ihrer Aufregung noch und brüllte, " in der Abstellkammer " !
Mit dem überlegenen Lächeln eines echten Kriegers schob ich das Mädchen zur Seite, schnappte mir den Knüppel hinter der Tür und signalisierte Kampfbereitschaft, in dem ich mich unverzüglich nach draußen Richtung Kammer begab.
Die Tür stand noch offen und vorsichtig steckte ich den Kopf hinein.
Keine Ratte weit und breit zu sehen, aber es lag ein Geruch im Raum der auf die Anwesenheit mehrerer Exemplare schließen ließ und so begann ich mich langsam vorzutasten.
Nach etwa 3 Minuten war mir klar, das wir es hier mit einer Invasion recht kräftiger Tiere zu tun haben, beziehungsweise hatten.
A scream, sweetheart came trembling, with wide-open eyes run into the house.
"A rat" she screamed at me, with an expression on her face that left no doubt that I should immediately go into action.
My questioning look she noticed in her excitement yet and roared, in the storeroom.
With the superior smile of a real warrior, I pushed the girl aside, grabbed the stick behind the door, and signaled combat readiness, in which I immediately went outside towards the chamber.
The door was still open and I carefully stuck my head inside.
No rat far and wide to see, but there was a smell in the room which suggested the presence of several specimens and so I began to feel my way slowly.
After about 3 minutes it was clear to me that we are dealing with an invasion of quite powerful animals, or had.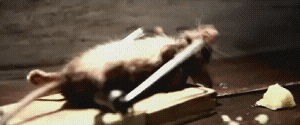 SOURCE
Es sei erwähnt das das Kämmerchen eher selten betreten wird, da sich nichts in ihr befindet was man regelmäßig braucht und den Namen Rumpelkammer durchaus verdient hat.
Dort liegen die Dinge die man nicht wegschmeißen wollte, da man sie ja vielleicht irgendwann noch mal gebrauchen kann, was aber eigentlich nie passiert.
Bis heute!
Was die Tierchen dort veranstaltet hatten konnte sich sehen lassen.
Der blanke Wahnsinn.
Die Biester haben so ziemlich alles zerlegt was sich im Raum befand und daraus mehrere Nester gebaut, deren Bewohner aber schon ausgezogen waren.
Was blieb war ein Haufen Müll den es nun zu entsorgen galt.
It should be mentioned that the chamber is entered rather rarely because there is nothing in her that one regularly needs and the name storage room quite deserves.
There are the things that you do not want to throw away, because you can use them maybe sometimes, but this never happens.
Until today!
What the little animals there had organized could be seen.
The sheer madness.
The beasts have pretty much-dismantled everything in the room and built several nests, whose inhabitants had already moved out.
What remained was a pile of garbage that now had to be disposed of.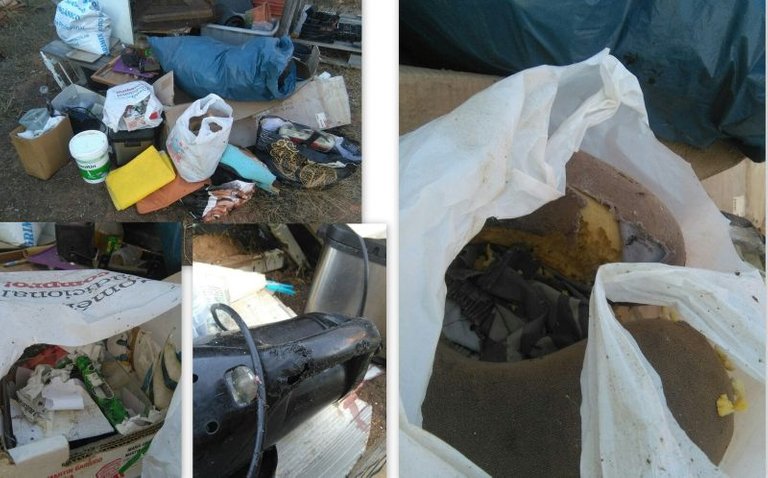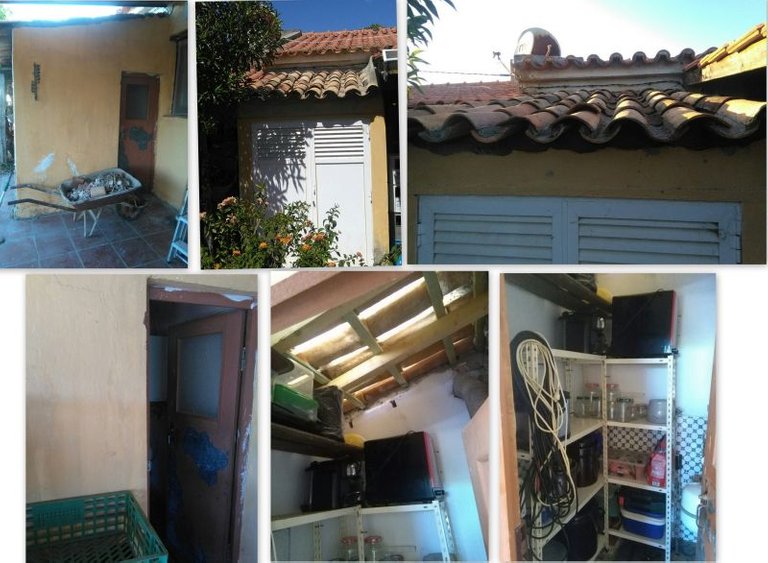 Einmal warm geworden, räumte ich die Kammer komplett aus und beim Anblick der vom Einsturz bedrohten Decke, beschloss ich gleich eine Renovierung durchzuführen.
Keine Stunde später war das Dach eingerissen und nach weiteren zwei Stunden ein neues drauf.
Die Löcher in den Wänden, die die Ratten vermutlich als Eingang nutzten, wurden noch mit Mörtel zugeschmiert, die Regale wieder rein geräumt und fertig.
Mein Liebchen war entzückt und wir waren uns einig darüber, das wir keine neue Rumpelkammer brauchen und das renovierte Kabuff nun einen anderen Verwendungszweck bekommen solle.
Das Einrichten überließ ich der Liebsten, die sich nun wieder hinein getraute und ich machte es mir mit einem kalten Bier in der Hängematte bequem.
Once warmed up, I cleared out the chamber completely and at the sight of the ceiling threatened with collapse, I decided to renovate right away.
Not an hour later, the roof was torn and after another two hours, a new one was on it.
The holes in the walls, which the rats probably used as an entrance, were smeared with mortar, the shelves put back in and ready.
My sweetheart was delighted and we agreed that we do not need a new rumble chamber and the renovated cabin should now get another purpose.
I left the furnishing to the sweetheart, who now dared to enter again and I made myself comfortable with a cold beer in the hammock.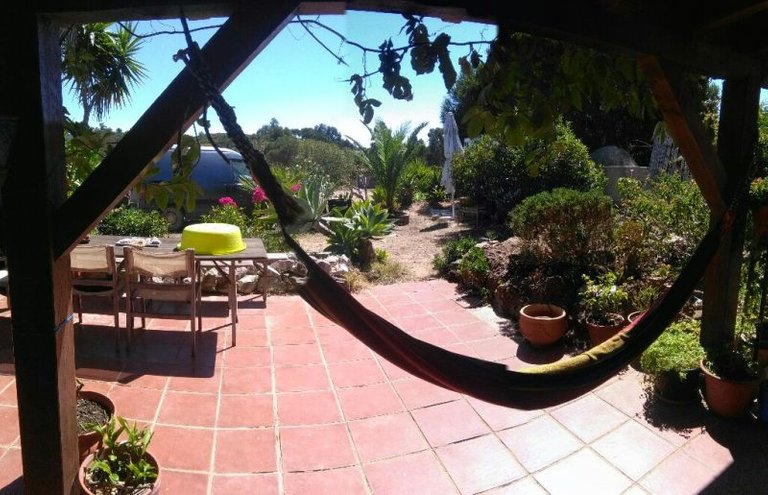 Feierabend!
Closing time! 😎
PHOTO´S: @muelli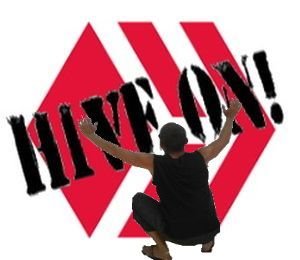 ---
---