My Hi Hive From Switzerland 🙌

Hi Hive from Switzerland family friend 😊
Challenge accepted! Invited by my nice friend @burlarj on his post to tell my Hive testimony on the purpose of the Hi from Hive Challenge initialised by @livinguktaiwan.
For me HIVE is the New World! It is indeed a decentralized platform based on the blockchain system. This means that from your login to your publications; nobody can delete your content. You are the master of yourself here!
Yes, as you may have understood, we are rewarded for our publications. On the contrary, I don't rush on the rewards because I consider them as an encouragement to my original content.
Even if I am not an artist, I can share my life, my vision, my experiences and my lifestyle.
Pour moi HIVE est le Nouveau Monde! C'est en effet une plateforme décentralisée basée sur le système de la blockchain. Ce qui signifie que de vos identifiant à vos publications; Personne ne peut supprimer votre contenu. Vous êtes le maître de vous même ici!
Oui comme vous l'avez compris nous sommes récompensé lors de publications. Au contraire, je ne me rue pas sur les rewards car je les considèrent comme des encouragement à mon original content.
Même si je ne suis pas une artiste, je peux ici partager ma vie, ma vision, mes expériences et mon lifestyle.
---
ᴡʜʏ ʜɪᴠᴇ? — ᴘᴏᴜʀǫᴜᴏɪ ʜɪᴠᴇ?
I wanted to learn more about cryptocurrencies, the world, our environment, the economy and thus have the opportunity to develop my own creativity.
Here, on the platform I am free, considered as a fully-fledged human being. I have all the more the opportunity to be myself and this for me is priceless!
J'ai voulu en apprendre plus sur la cryptomonnaie, le monde, notre environnement, l'économie et ainsi de pouvoir avoir l'occasion de développer ma propre créativité.
Ici, sur la plateforme je suis libre, considérée comme un être humain à part entière. J'ai d'autant plus l'occasion d'être moi-même et cela pour moi n'a aucun prix!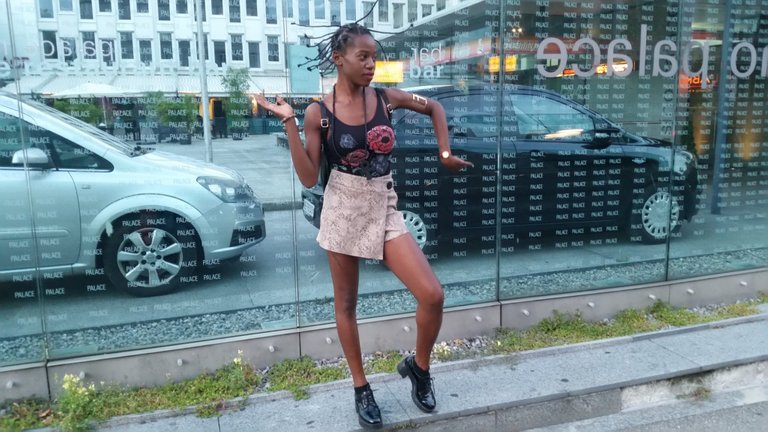 You know that normally on other social networks such as Instagram or Facebook, we are enormously neglected, ignored, insulted and other negatives things.
In the year I have been here I have never seen such negativity but only encouragement, support and advice. We move forward together.
As much as we're doing a gathering campaign that's happening on Twitter, I'm also gathering people on Instagram 💪.
Vous savez en temps normal sur les autre réseaux sociaux comme Instagram ou Facebook, l'on est énormément négligé, ignoré à voir insulté et autres négativités.
Depuis une année ici je n'ai jamais vu de telle négativismes mais que de l'encouragement, soutien et conseil. L'on avance ensemble.
Autant nous faisons une campagne de rassemblement qui se passe sur Twitter, que moi je rassemble aussi des personnes sur Instagram 💪
Moreover, I will ending my answer with the picture below I participated at the Why I am still here initiative hosted by @theycallmedan.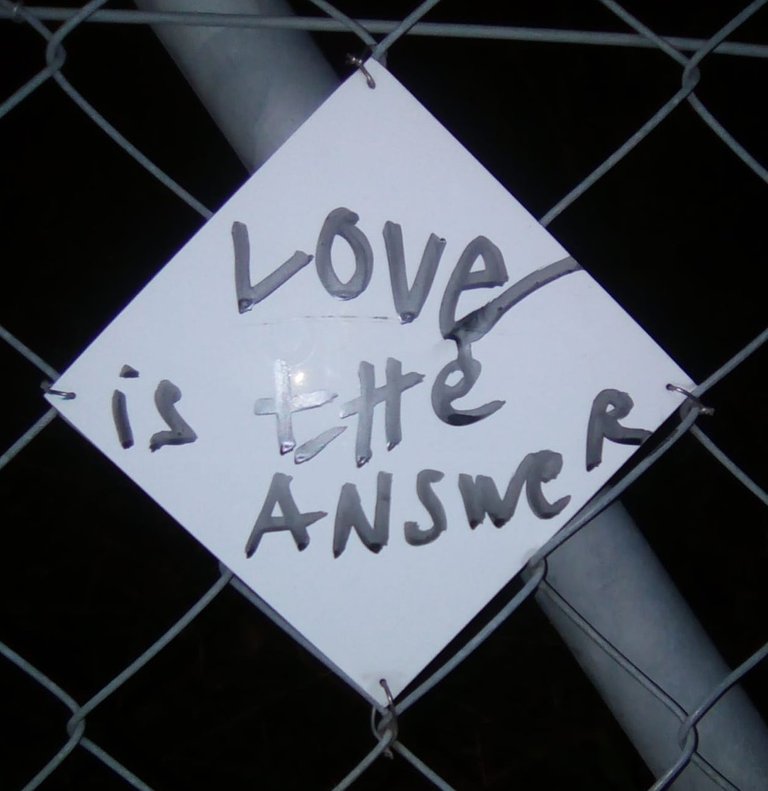 En outre, je terminerai ma réponse par la photo ci-dessus avec laquelle j'ai participé à l'initiative Why I am still here organisé par @theycallmedan.
---
ᴍʏ ᴇxᴘᴇʀɪᴇɴᴄᴇs — ᴡʜᴀᴛ ʜɪᴠᴇ ᴅɪᴅ ғᴏʀ ᴍᴇ?
People were present in my life when I was getting down. I went through a lot of emotions and I was able to share everything. I also received support and very useful advices for my life.
For the past year on Hive, I have participated in several contests that have allowed me to blossom. As a result, I recently had the opportunity to win my first prize contest 😍.
Even what good surprise can happen to you remember to always stay humble.
Les gens ont été présent dans ma vie lorsque j'étais renfermée et pas bien. Je suis passée par pas mal d'émotions et j'ai pu tout partager. J'ai également reçu du soutien et divers conseils très utiles pour ma vie.
Depuis un an sur Hive, j'ai participé à plusieurs contests qui m'ont permis de m'épanouir. De ce fait, j'ai eu récemment l'occasion de gagner mon premier prix-concours 😍.
Même si une bonne surprise peut vous arriver, n'oubliez pas de toujours rester humble.
I recently started a little late to participate in the Twitter compain and I'm happy to create links and contact with various people around the world and it's just great 😇
Hive allows me to be free, to be able to express myself without any negativity or constraint. Since a year I became a blogger, I never imagined I could write so many articles.
Thanks to Hive, I have a new and faithful family that will not abandon me at the slightest mistake but on the contrary will teach me how to improve my shortcomings, learn and move forward.
J'ai récemment commencé un peu tard à participer à la compagne Twitter et je suis heureuse de créer des liens et des contacts avec diverses personnes dans le monde entier, c'est tout simplement génial 😇
Hive me permet d'être libre, de pouvoir m'exprimer sans que quelconque négativité ou contrainte. depuis un an je suis devenue bloggeuse, je n'aurais jamais imaginé pouvoir écrire autant d'articles.
Grâce à Hive, j'ai une nouvelle famille fidèle qui ne m'abandonnera pas au moindre faux pas mais au contraire qui m'enseignera comment améliorer mes défauts, apprendre et aller de l'avant.
---
ᴍʏ ᴠɪsɪᴏɴ — ᴍᴀ ᴠɪsɪᴏɴ
I will never get tired of saying that our platform is the new world 🎆
Hive is not simply a blockchain - it is a decision, a mindset and a like minded community that shares in the growth of such. @jaynie
My goal is to gain knowledge, to simulate with users and why not create some friendships. To undertake some activities or business. To be able to learn every day because I love it and stay connected to the world.
Je ne me lasserai jamais de dire que notre plateforme est le nouveau monde 🎆
Hive n'est pas simplement une chaîne de blocs - c'est une décision, un état d'esprit et une communauté d'esprit qui participe à la croissance de celle-ci. @jaynie
Mon but est d'acquérir de la connaissance, de simpatiser avec des utilisateurs et de pourquoi créer des amitiés. Entreprendre quelques activités ou business. Pouvoir apprendre chaque jours car j'adore cela et rester connectée au monde.
---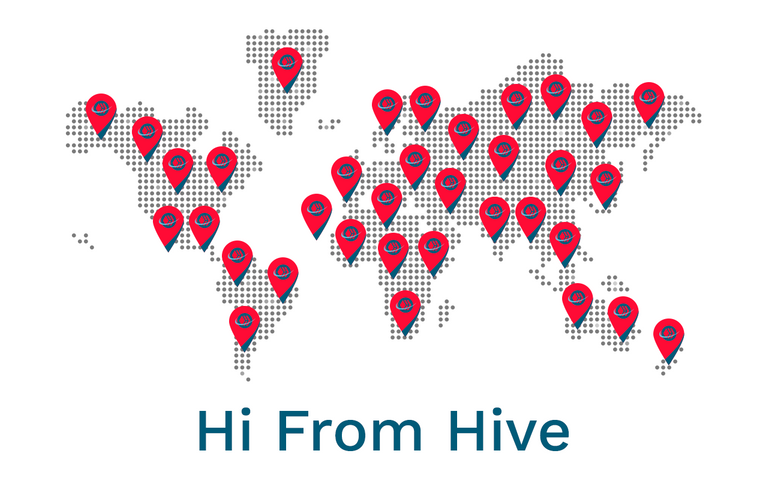 Hive is focused for a better and united world. Anyone can join, this innovative platform is for each of us as we are. Here there is no racism, no discrimination of any kind and no disrespect.
What are you waiting for join us 😚
Hive est axé pour un meilleur monde et uni. Tout le monde peut s'inscrire, cette plateforme innovatrice s'adresse à chacun de nous tel que nous sommes. Ici il n'y a pas de racisme, pas de discrimination quelconque et aucun manque de respect.
Qu'attendez-vous rejoignez-nous 😚
My post has been succesfully pin on Pinmaple [//]:# (!pinmapple 46.911495 lat 6.881822 long d3scr)
I invite my friends @librepensadora, @justclickindiva @elierzerfloyd, @vicvperezdelara and @drakernoise to join this cool initiative and tell your story 😌


---
---