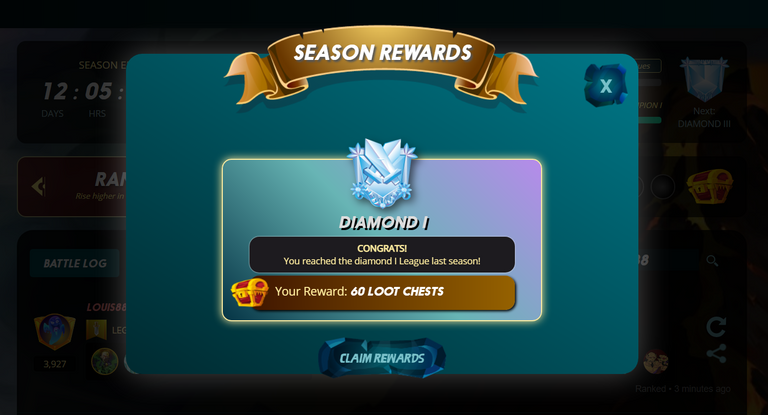 Nun ist die Season wieder vorbei. Mein Ziel mich in den Top 3 zu platzieren ist leider nicht ganz aufgegangen... leider hat es dann am Ende doch nur für den 4.ten Platz gereicht. Kurz vor Ende habe ich noch ein Spiel gemacht - der höchste Score glaube ich war so 10 Min vor Ende der Season bei 3980 Punkten - da hatte dann nicht mehr viel gefehlt um in die Top 3 aufzusteigen. Dann war es halt so, wie es immer kommt... ein paar Matches verloren und meine verdammte Arbeit zuvor wurde zunichte gemacht.
Now the season is over again. Unfortunately, my goal of placing in the top 3 didn't quite work out... Unfortunately, it was only enough for 4th place in the end. Shortly before the end I played one more game - the highest score I think was about 10 minutes before the end of the season at 3980 points - so I didn't need much to get into the top 3. Then it was like it always is... I lost a couple of matches and my damn work before was undone.
---

Highlights in den Rewards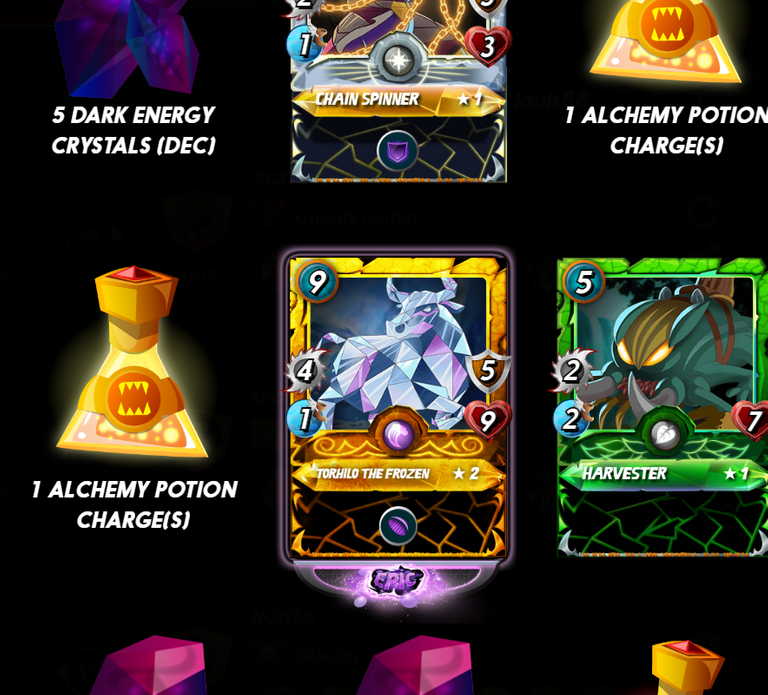 Das einzige was wirklich interessant und Wertvoll war, ist ein Torhillo the Frozen in Gold, welche ca. 10 USD Wert ist.
The only thing that was really interesting and valuable was a Torhillo the Frozen in gold, which is worth about 10 USD.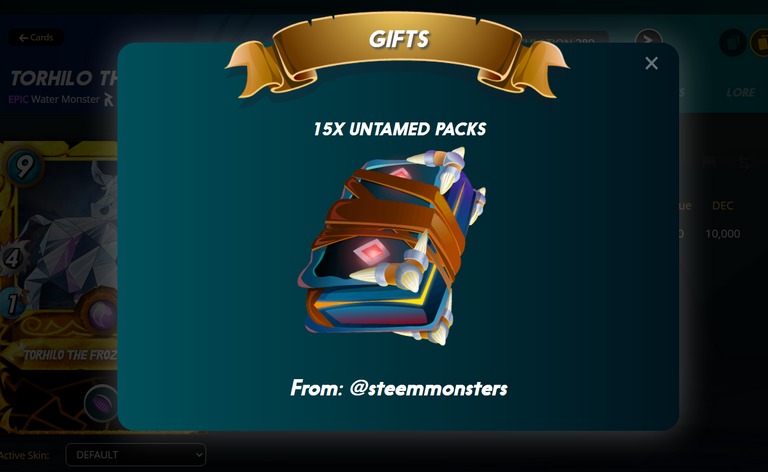 Naja... Kopf hoch, Krone richten - Ab in die nächste Season!
Wir sehn uns auf den Splinterlands Battlefields
Well... Cheer up, fix the crown - off to the next season!
See you on the Splinterlands Battlefields