Es ist schon etwas her... meine erste Reise in der ich Europa verlassen habe und für eine längere Zeit außerhalb des Landes war. Mit meiner Reise verbunden habe ich ganz viele tolle Erinnerungen. Diese möchte ich euch natürlich nicht vorenthalten. Meine Reise begann in Frankfurt... von dort bin ich nach Dubai geflogen... von Dubai über Malaysia... dann war ich in Bangkok. Während dieser Reise sind natürlich viele Fotos und Geschichten entstanden die ich in dieser Beitrags-Serie euch zeigen möchte. Anlass der fast 17 tägigen Reise war übrigens das Steemfest 4, welches in Bangkok stattgefunden hat. Ich hoffe mal dass wir dieses Jahr die Gelegenheit haben, ein Hive-Fest veranstalten zu können, was mich sehr freuen würde!
Wie gesagt hat meine Reise in Frankfurt angefangen und bin von dort nach Dubai geflogen. Dort hatte ich einen mehrstündigen Aufenthalt. Leider konnte ich den Airport nicht verlassen weil ich nur knappe drei Stunden in den Flughafen-Terminal mich auf aufhalten durfte. Mitten in der tiefen Nacht ging meine Reise dann weiter nach Malaysia. In Kuala Lumpur angekommen hat mich der Liebe @redpalestino mich freundlichst begrüßt und für ein paar Tage aufgenommen. Wir haben in Malaysia eine sehr sehr schöne Zeit verbracht und ich konnte hier den ersten Eindruck des asiatischen Lebens bekommen. Nach knapp einer Woche ging mein Flieger von Kuala Lumpur nach Bangkok. Dieser Flug war recht günstig der hat mich nur knapp 80 € gekostet da die Inlandsflüge in Asien ziemlich günstig sind. In Bangkok angekommen habe ich dann am SteemFest 4 teilgenommen. Nach dem Steemfest haben sich einige der Steemians auf den Weg auf die Insel Koh Chang gemacht... ich war natürlich auch dabei. ;-)
Das war nur ein kleiner, grober Überblick was ich in Asien erlebt habe! In dieser Serie möchte ich genauer darauf eingehen und jedes Bild einmal mit einer kleinen Story oder nur einen kleinen Hinweis beschreiben. Die Bilderserie beginnt am Anfang meiner Reise dann kommen Bilder und Impressionen aus Malaysia dann Bilder aus Bangkok sowie zum guten Schluss Bilder aus Koh Chang. Ich hoffe dir gefallen die Bilder und die Stories dahinter. Hast du Fragen dann schreibe es doch gerne in die Kommentare.


It's been a while... my first trip out of Europe and out of the country for a long time. I have a lot of great memories connected with my journey. Of course I would not like to keep them from you. My journey began in Frankfurt... from there I flew to Dubai... from Dubai via Malaysia... then I was in Bangkok. During this trip I took a lot of pictures and stories which I would like to show you in this article series. By the way, the reason for the almost 17 day trip was Steemfest 4, which took place in Bangkok. I hope that this year we will have the opportunity to organize a Hive-Fest, which would make me very happy!
As I said, my trip started in Frankfurt and I flew from there to Dubai. There I had a stay of several hours. Unfortunately I couldn't leave the airport because I was only allowed to stay for about three hours in the airport terminal. In the middle of the deep night my journey went on to Malaysia. Arrived in Kuala Lumpur the love @redpalestino welcomed me and took me in for a few days. We spent a very very nice time in Malaysia and I could get the first impression of the Asian life here. After nearly one week my plane went from Kuala Lumpur to Bangkok. This flight was quite cheap which cost me only 80 € because the internal flights in Asia are quite cheap. Arrived in Bangkok I participated in the SteemFest 4. After the SteemFest some of the Steemians made their way to the island Koh Chang... of course I was there too ;-)
This was only a small, rough overview of what I experienced in Asia! In this series I'd like to take a closer look at it and describe each picture once with a little story or just a little note. The picture series starts at the beginning of my journey then come pictures and impressions from Malaysia then pictures from Bangkok and finally pictures from Koh Chang. I hope you like the pictures and the stories behind them. If you have any questions please feel free to write it in the comments.
---
Foto-Tagebuch Historie / Photo diary history
Foto-Tagebuch Teil 1 / Photo-Diary Part 1
Foto-Tagebuch Teil 2 / Photo-Diary Part 2
Foto-Tagebuch Teil 3 / Photo-Diary Part 3
Foto-Tagebuch Teil 4 / Photo-Diary Part 4
Foto-Tagebuch Teil 5 / Photo-Diary Part 5
Foto-Tagebuch Teil 6 / Photo-Diary Part 6
Foto-Tagebuch Teil 7 / Photo-Diary Part 7
Foto-Tagebuch Teil 8 / Photo-Diary Part 8
Foto-Tagebuch Teil 9 / Photo-Diary Part 9
Foto-Tagebuch Teil 10 / Photo-Diary Part 10
Foto-Tagebuch Teil 11 / Photo-Diary Part 11
Foto-Tagebuch Teil 12 / Photo-Diary Part 12
Foto-Tagebuch Teil 13 / Photo-Diary Part 13
Foto-Tagebuch Teil 14 / Photo-Diary Part 14
---
Time to Say Goodbye Asien. Meine Rückreise nach Deutschland
Und da ist es vorbei. Meine Heimreise zurück nach Deutschland steht an. Dafür, das ich das erste Mal in Asien war, hatte ich dort eine großartige Zeit. Ich hab viel Erlebt... Ich war in Malaysia, in Bangkok und auf der Insel Ko Chang.
Es hieß erstmal Abschied nehmen von @lizanomadsoul - Ihr Flieger zurück nach Deutschland ging etwas früher als meiner.
Time to Say Goodbye Asia. My return journey to Germany

And then it's over. I'm on my way back to Germany. For being in Asia for the first time, I had a great time there. I have experienced a lot... I was in Malaysia, in Bangkok and on the island of Ko Chang.
It was time to say goodbye to @lizanomadsoul - her plane back to Germany left a bit earlier than mine.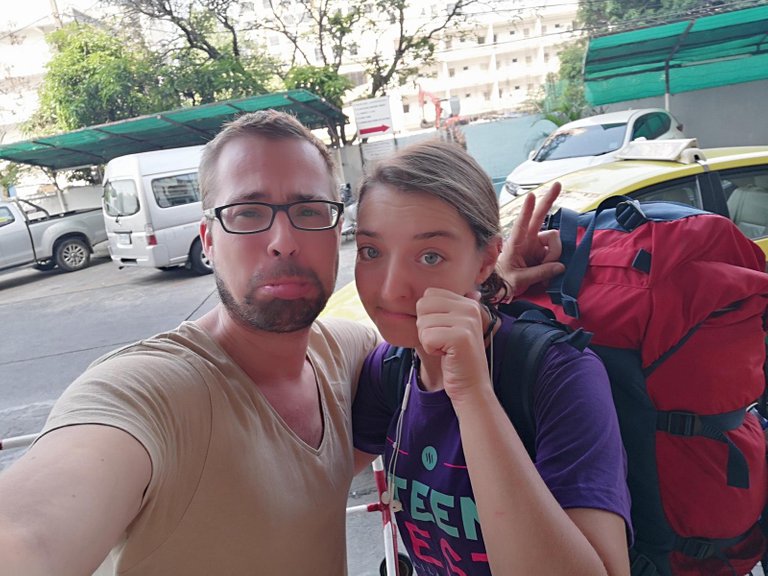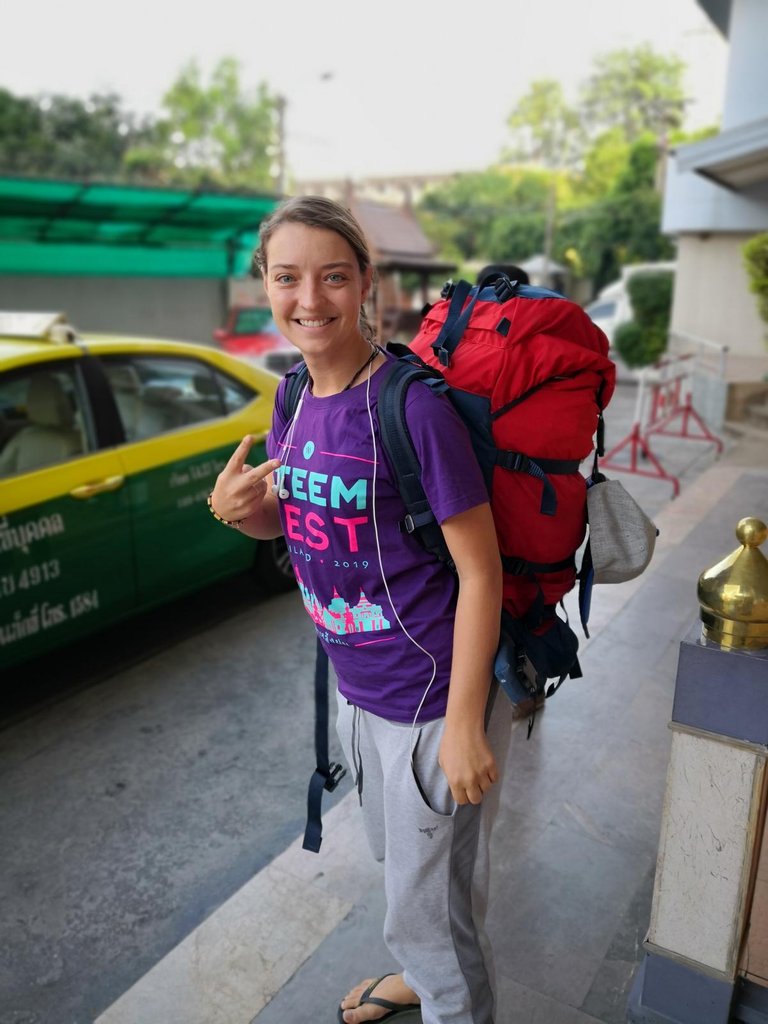 Da ich noch etwas Zeit hatte, bis ich am Flughafen sein musste bin ich etwas durch die Straßen von Bangkok gelaufen und habe ein paar Aufnahmen gemacht.
Because I still had some time until I had to be at the airport I walked a little bit through the streets of Bangkok and took some pictures.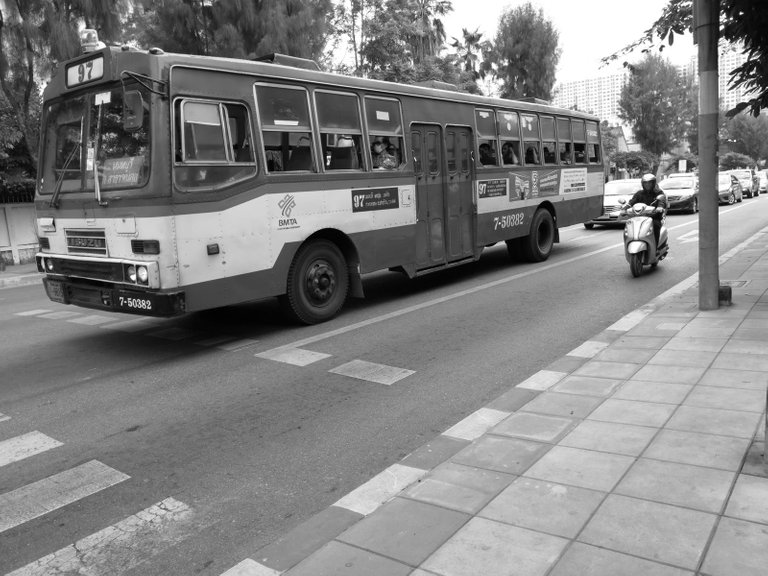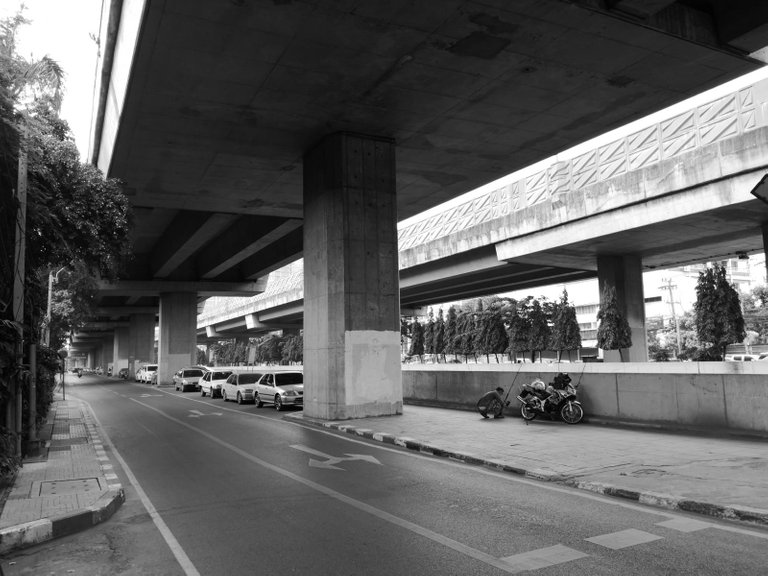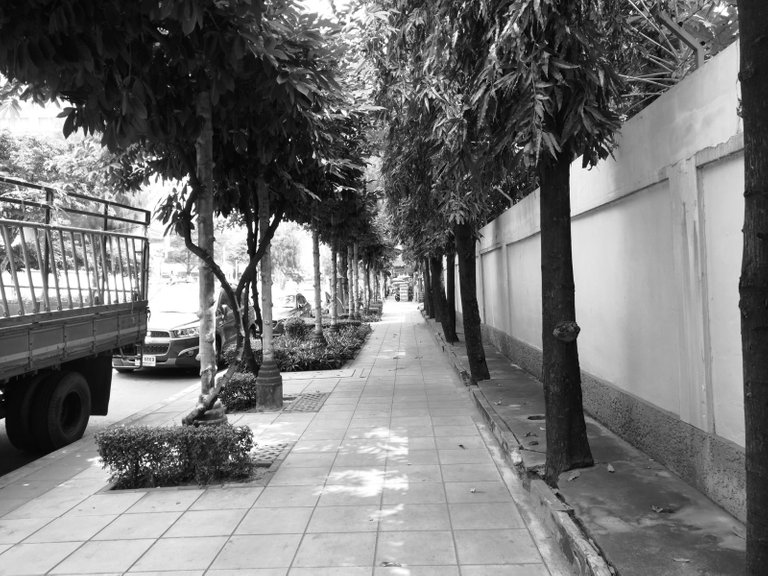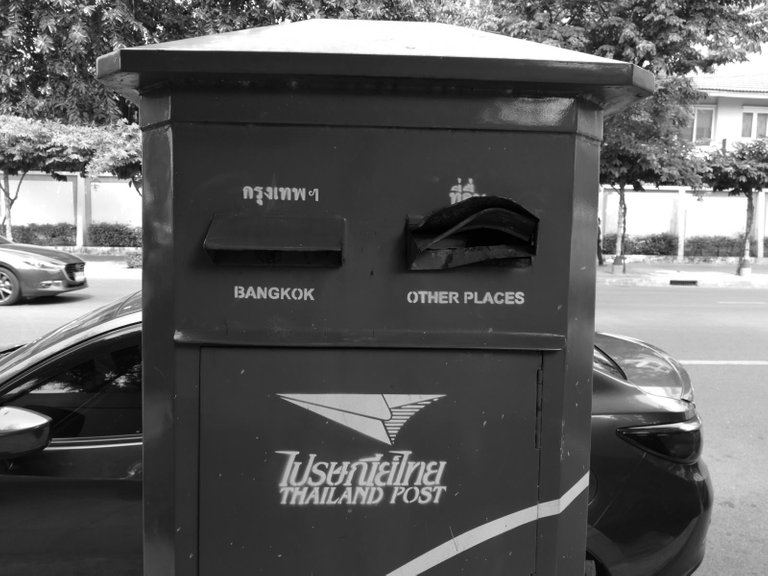 Ich habe mir dann ein Taxi zum Flughafen in Bangkok gebucht.
I then booked a taxi to the airport in Bangkok.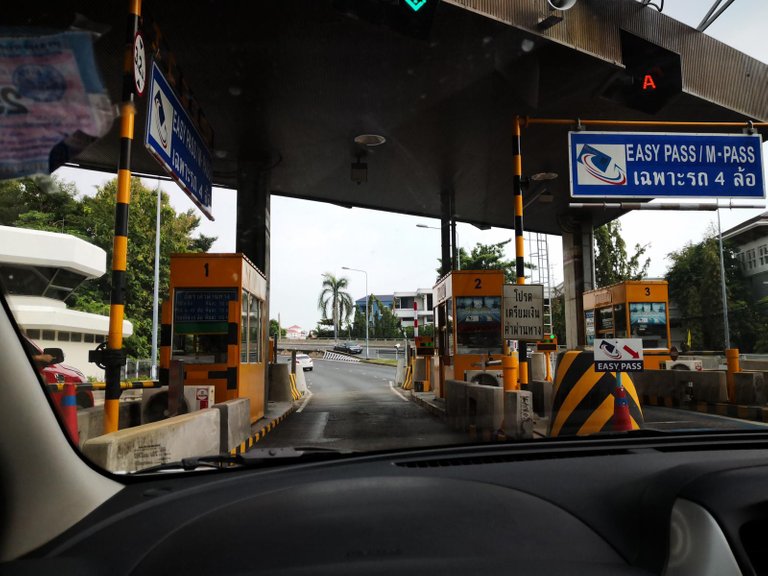 Am Flughafen angekommen hatte ich wieder einmal etwas Zeit... ich bin einfach viel zu früh dort angekommen... Also erstmal etwas beim Burgerking gegessen um für die Reise eine gute Grundlage zu schaffen.
Arriving at the airport I had some time again... I just got there way too early... So I ate something at the Burgerking to get a good basis for the trip.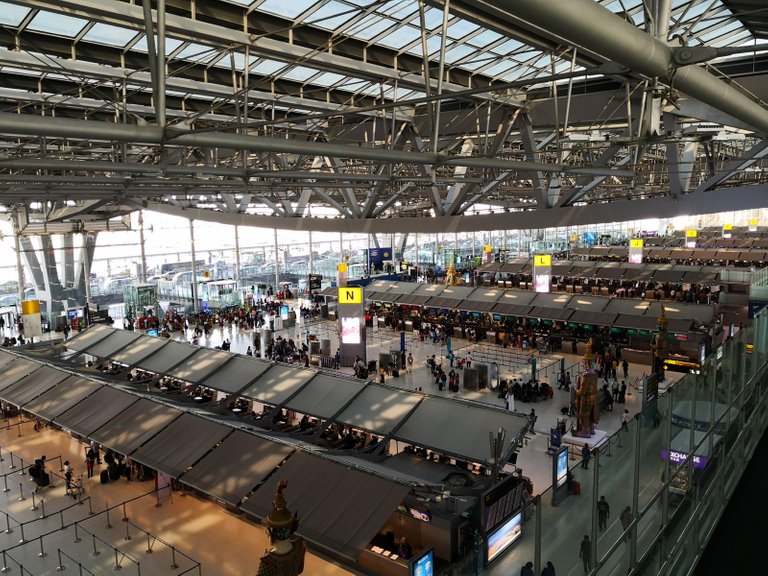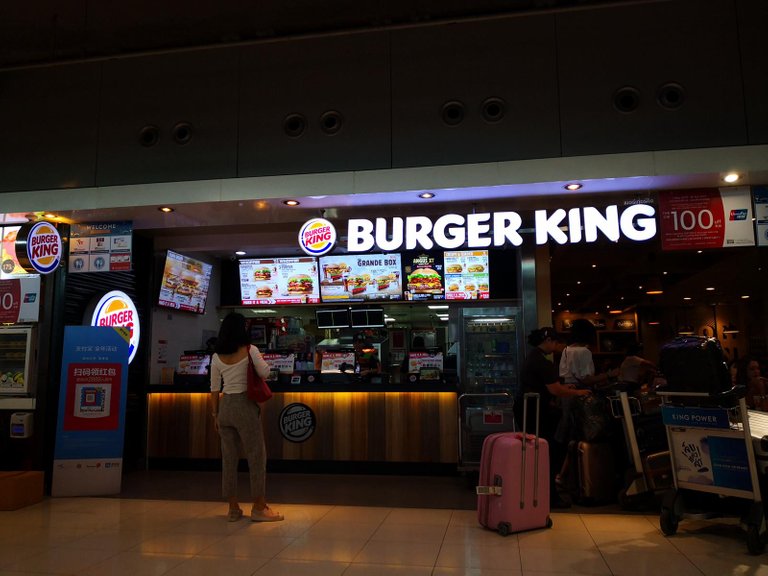 Dann konnte ich endlich in den Sicherheitsbereich und das Boarding hat begonnen.
Then I could finally get into the security area and the boarding started.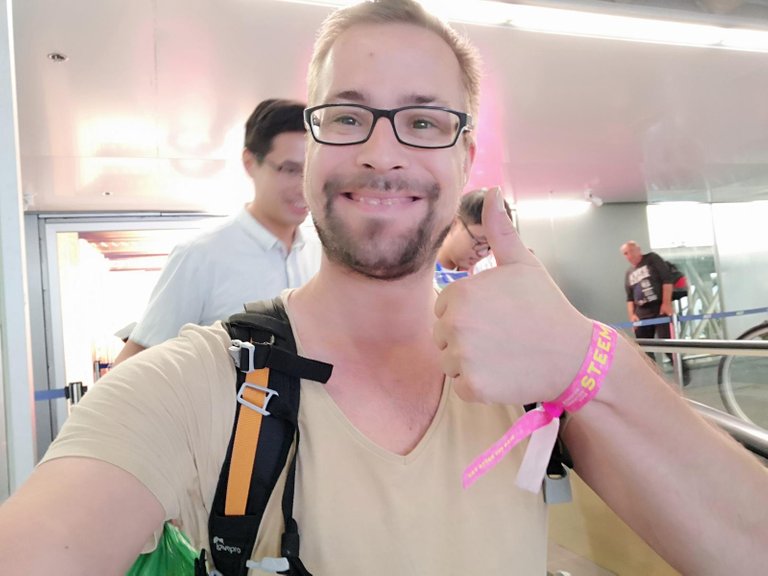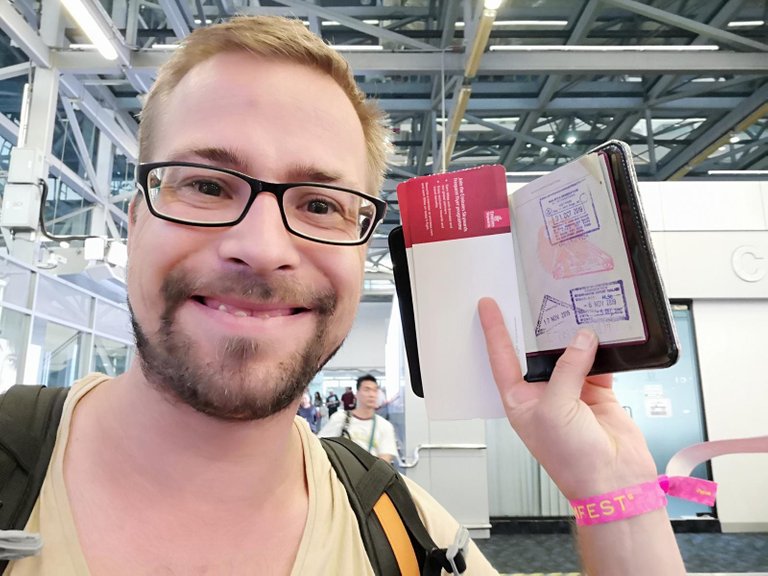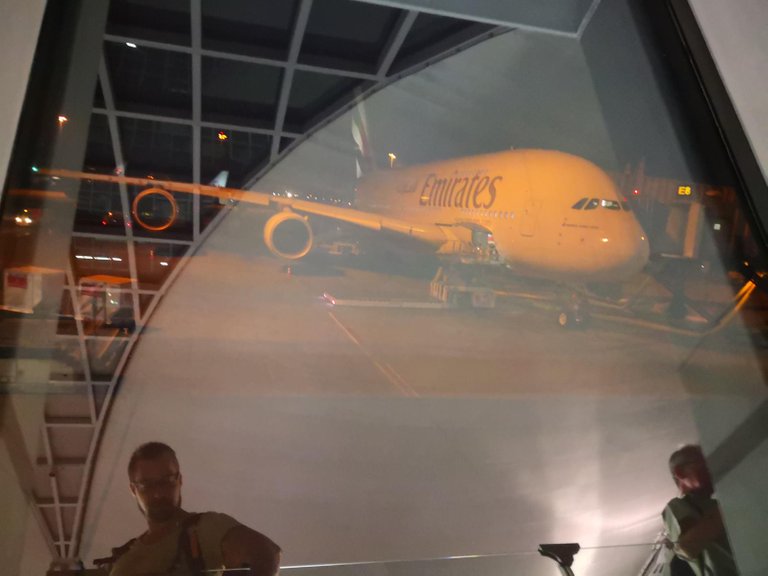 Aufgrund, das es meinem Magen so schlecht ging, habe ich versucht die 15 Stunden Flugzeit die meiste Zeit zu schlafen. Auf dem Flug von Bangkok nach Dubai gab es Abends dann noch ein gutes Abendessen. Chicken mit Bohnen, Mörchen, Kartoffelbrei und Salat. Um ca. Mitternacht bin ich dann in Dubai gelandet. Mein Anschlussflug nach Frankfurt ging aber erst um halb vier morgens... Ich musste also noch eine ganze lange Zeit in Dubai am Airport verbringen. Die Toilette war da mein bester Freund... Zigaretten im Duty Free Shop sind in Dubai ja wahnsinnig günstig... Eine ganze Stange JPS für knapp 15 US-Dollar.
Because my stomach was so bad, I tried to sleep most of the 15 hours of flight time. On the flight from Bangkok to Dubai there was a good dinner in the evening. Chicken with beans, mortar, mashed potatoes and salad. At about midnight I landed in Dubai. My connecting flight to Frankfurt was at half past three in the morning... So I had to spend quite a long time in Dubai at the airport. The toilet was my best friend there... Cigarettes in the duty free shop are incredibly cheap in Dubai... A whole pack of JPS for about 15 US dollars.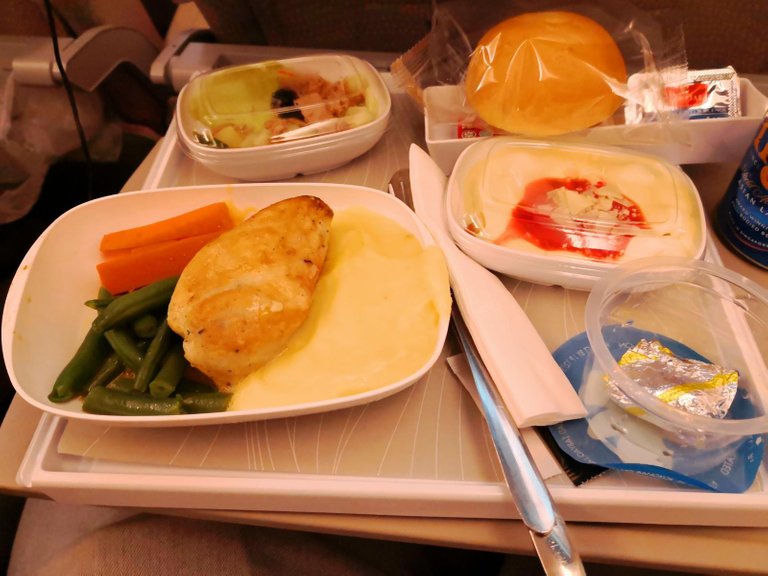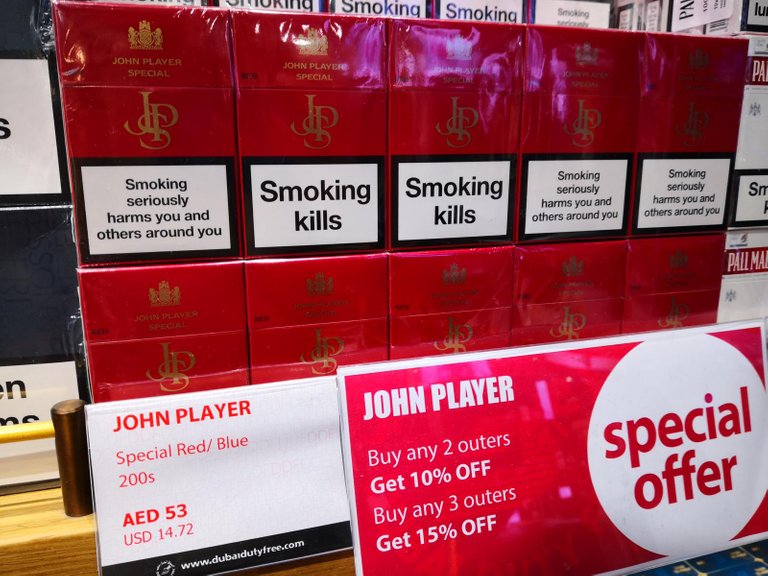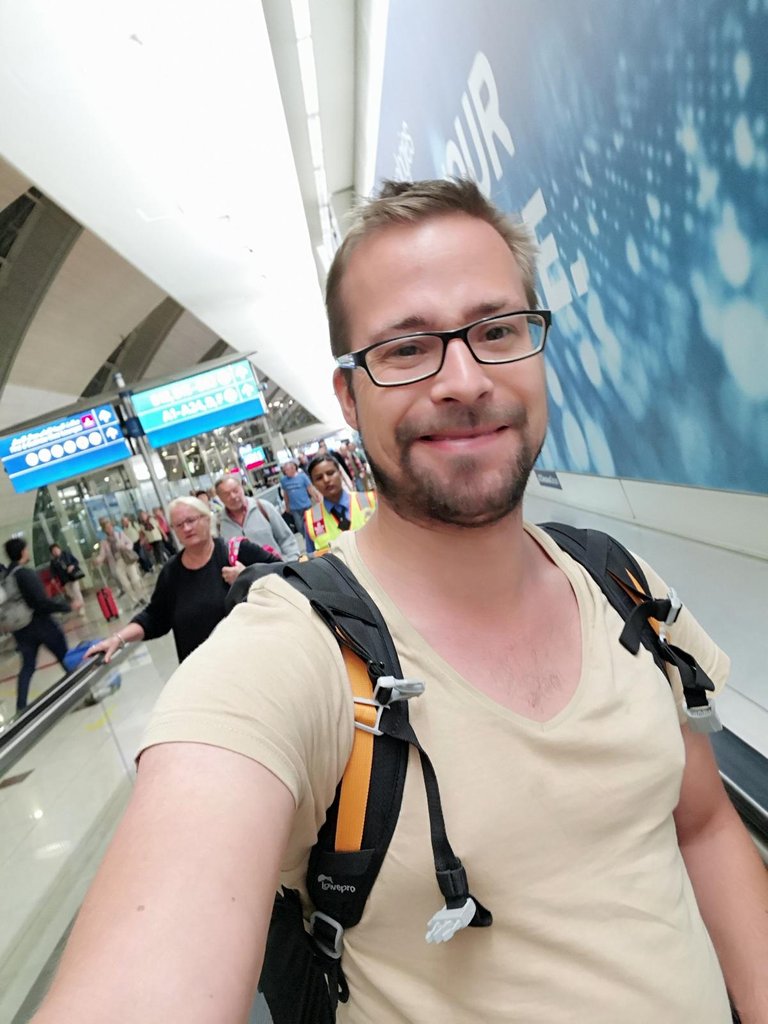 Dann gings auch schon los mit dem zweiten Boarding in Dubai. Mitten in der Nacht ging mein Flieger der Sonne entgegen Richtung Deutschland los.
Then we started with the second boarding in Dubai. In the middle of the night my plane started towards the sun towards Germany.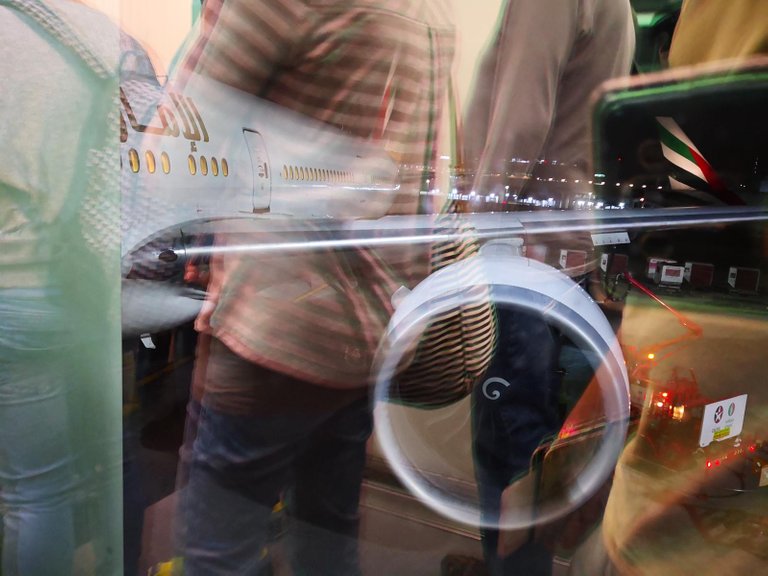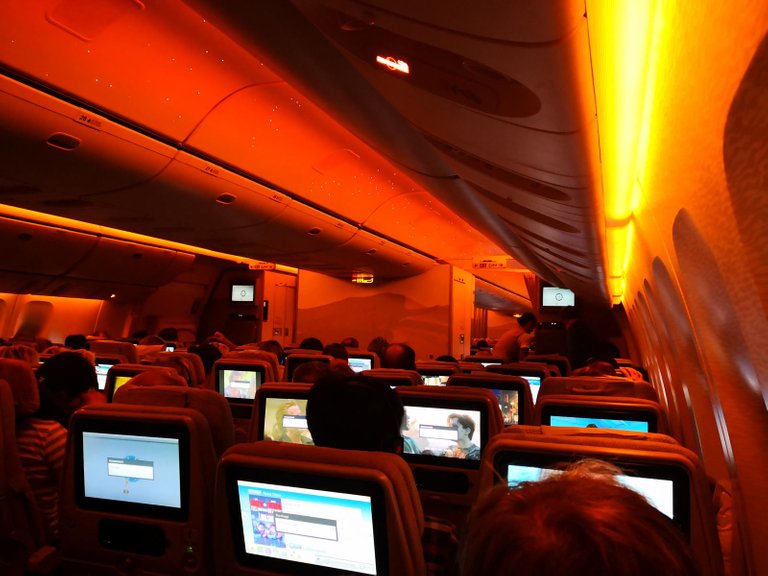 Morgens früh in Deutschland angekommen ist mir erstmal aufgefallen, das ich mich doch lieber vorher besser einkleiden sollte. Mit Flipflops, kurzer Hose und T-Shirt war es doch ziemlich kalt. Am Flughafen habe ich dann geduldig auf mein Gepäck gewartet und hab mich erstmal auf die Toilette verdrückt um mir warme Klamotten anzuziehen. Brr.... Kaltes Deutschland... ein richtig ekliges nasskaltes Wetter kam mir entgegen, als ich das Flughafengebäude in Frankfurt verlassen habe. Mit dem Zug ging es dann direkt vom Flughafen in meine Heimatstadt Paderborn. Mein lieber Bruder @rivalzzz hat mich am Bahnhof abgeholt.
Arriving early in the morning in Germany I noticed that I should better get dressed before. With flip-flops, shorts and t-shirt it was quite cold. At the airport I waited patiently for my luggage and went to the toilet to put on warm clothes. Brr... Cold Germany... a really disgusting wet and cold weather came towards me when I left the airport building in Frankfurt. By train I went directly from the airport to my hometown Paderborn. My dear brother @rivalzzz picked me up at the station.
Das war sie... meine Erste Reise ausserhalb von Europa und somit auch meine erste Reise nach Asien. Ich habe sehr viele Eindrücke gewonnen und bin froh, das ich diese Reise gemacht habe. Dementsprechend habe ich ein wenig Fernweh und würde sehr gerne noch einmal zurück nach Asien reisen. Diesmal dann aber für 3 Monate um den maximales erlaubten Aufenthalt auszunutzen und noch viel mehr von Asien zu entdecken.
Ich hoffe dir haben meine Reiseberichte gefallen. Oben kannst du dich nochmal durch die einzelnen Einträge durchklicken und schaun, was ich so alles erlebt habe. Wer weiß... wo es mich nach Corona, wenn das Reisen wieder erlaubt ist, hin verschlägt. Ich will auf jedenfall wieder raus aus Deutschland und raus in die weite Welt!
That was it... my first trip outside of Europe and therefore also my first trip to Asia. I got a lot of impressions and I am glad that I made this trip. Accordingly I have a little wanderlust and would like to travel back to Asia. But this time for 3 months to take advantage of the maximum allowed stay and discover much more of Asia.
I hope you enjoyed my travel reports. Above you can click through the individual entries again and see what I have experienced. Who knows... where I will go after Corona, when travelling is allowed again. In any case I want to get out of Germany and out into the wide world again!
Greetings
~louis