[DE/EN] Meine Reise nach Asien - Fototagebuch Teil 13 / My journey to Asia - photo diary part 13


Es ist schon etwas her... meine erste Reise in der ich Europa verlassen habe und für eine längere Zeit außerhalb des Landes war. Mit meiner Reise verbunden habe ich ganz viele tolle Erinnerungen. Diese möchte ich euch natürlich nicht vorenthalten. Meine Reise begann in Frankfurt... von dort bin ich nach Dubai geflogen... von Dubai über Malaysia... dann war ich in Bangkok. Während dieser Reise sind natürlich viele Fotos und Geschichten entstanden die ich in dieser Beitrags-Serie euch zeigen möchte. Anlass der fast 17 tägigen Reise war übrigens das Steemfest 4, welches in Bangkok stattgefunden hat. Ich hoffe mal dass wir dieses Jahr die Gelegenheit haben, ein Hive-Fest veranstalten zu können, was mich sehr freuen würde!
Wie gesagt hat meine Reise in Frankfurt angefangen und bin von dort nach Dubai geflogen. Dort hatte ich einen mehrstündigen Aufenthalt. Leider konnte ich den Airport nicht verlassen weil ich nur knappe drei Stunden in den Flughafen-Terminal mich auf aufhalten durfte. Mitten in der tiefen Nacht ging meine Reise dann weiter nach Malaysia. In Kuala Lumpur angekommen hat mich der Liebe @redpalestino mich freundlichst begrüßt und für ein paar Tage aufgenommen. Wir haben in Malaysia eine sehr sehr schöne Zeit verbracht und ich konnte hier den ersten Eindruck des asiatischen Lebens bekommen. Nach knapp einer Woche ging mein Flieger von Kuala Lumpur nach Bangkok. Dieser Flug war recht günstig der hat mich nur knapp 80 € gekostet da die Inlandsflüge in Asien ziemlich günstig sind. In Bangkok angekommen habe ich dann am SteemFest 4 teilgenommen. Nach dem Steemfest haben sich einige der Steemians auf den Weg auf die Insel Koh Chang gemacht... ich war natürlich auch dabei. ;-)
Das war nur ein kleiner, grober Überblick was ich in Asien erlebt habe! In dieser Serie möchte ich genauer darauf eingehen und jedes Bild einmal mit einer kleinen Story oder nur einen kleinen Hinweis beschreiben. Die Bilderserie beginnt am Anfang meiner Reise dann kommen Bilder und Impressionen aus Malaysia dann Bilder aus Bangkok sowie zum guten Schluss Bilder aus Koh Chang. Ich hoffe dir gefallen die Bilder und die Stories dahinter. Hast du Fragen dann schreibe es doch gerne in die Kommentare.


It's been a while... my first trip out of Europe and out of the country for a long time. I have a lot of great memories connected with my journey. Of course I would not like to keep them from you. My journey began in Frankfurt... from there I flew to Dubai... from Dubai via Malaysia... then I was in Bangkok. During this trip I took a lot of pictures and stories which I would like to show you in this article series. By the way, the reason for the almost 17 day trip was Steemfest 4, which took place in Bangkok. I hope that this year we will have the opportunity to organize a Hive-Fest, which would make me very happy!
As I said, my trip started in Frankfurt and I flew from there to Dubai. There I had a stay of several hours. Unfortunately I couldn't leave the airport because I was only allowed to stay for about three hours in the airport terminal. In the middle of the deep night my journey went on to Malaysia. Arrived in Kuala Lumpur the love @redpalestino welcomed me and took me in for a few days. We spent a very very nice time in Malaysia and I could get the first impression of the Asian life here. After nearly one week my plane went from Kuala Lumpur to Bangkok. This flight was quite cheap which cost me only 80 € because the internal flights in Asia are quite cheap. Arrived in Bangkok I participated in the SteemFest 4. After the SteemFest some of the Steemians made their way to the island Koh Chang... of course I was there too ;-)
This was only a small, rough overview of what I experienced in Asia! In this series I'd like to take a closer look at it and describe each picture once with a little story or just a little note. The picture series starts at the beginning of my journey then come pictures and impressions from Malaysia then pictures from Bangkok and finally pictures from Koh Chang. I hope you like the pictures and the stories behind them. If you have any questions please feel free to write it in the comments.
---
Foto-Tagebuch Historie / Photo diary history
Foto-Tagebuch Teil 1 / Photo-Diary Part 1
Foto-Tagebuch Teil 2 / Photo-Diary Part 2
Foto-Tagebuch Teil 3 / Photo-Diary Part 3
Foto-Tagebuch Teil 4 / Photo-Diary Part 4
Foto-Tagebuch Teil 5 / Photo-Diary Part 5
Foto-Tagebuch Teil 6 / Photo-Diary Part 6
Foto-Tagebuch Teil 7 / Photo-Diary Part 7
Foto-Tagebuch Teil 8 / Photo-Diary Part 8
Foto-Tagebuch Teil 9 / Photo-Diary Part 9
Foto-Tagebuch Teil 10 / Photo-Diary Part 10
Foto-Tagebuch Teil 11 / Photo-Diary Part 11
Foto-Tagebuch Teil 12 / Photo-Diary Part 12
---

Tag 5 auf der Insel Ko Chang. Eine Rundreise um die Insel zum Ende der Reise.
Am vorletzten Tag auf der wunderschönen Insel Ko Chang haben wir die Zeit genutzt und haben eine Sightseeing Runde um die Insel gemacht. Am Abend haben wir es dann nochmal so richtig krachen lassen :)
Erstmal haben wir uns um unsere Rückreise gekümmert. Wir haben einen Mini-Van zurück nach Bangkok gebucht. Dieser hat uns wieder an Hotel abgeholt und direkt in der Innenstadt abgesetzt. Ein paar Baht Scheine haben wir auch markiert. Gebucht hatten wir für den Folgetag um 13 Uhr Abfahrt.
Day five on Ko Chang Island. A round trip around the island to the end of the journey.

On the second last day on the beautiful island of Ko Chang we used the time and did a sightseeing tour around the island. In the evening we had another great time :)
First we took care of our return journey. We booked a mini-van back to Bangkok. It picked us up at our hotel and dropped us off right in the city center. We also marked a few Baht notes. We had booked for the following day at 13 o'clock departure.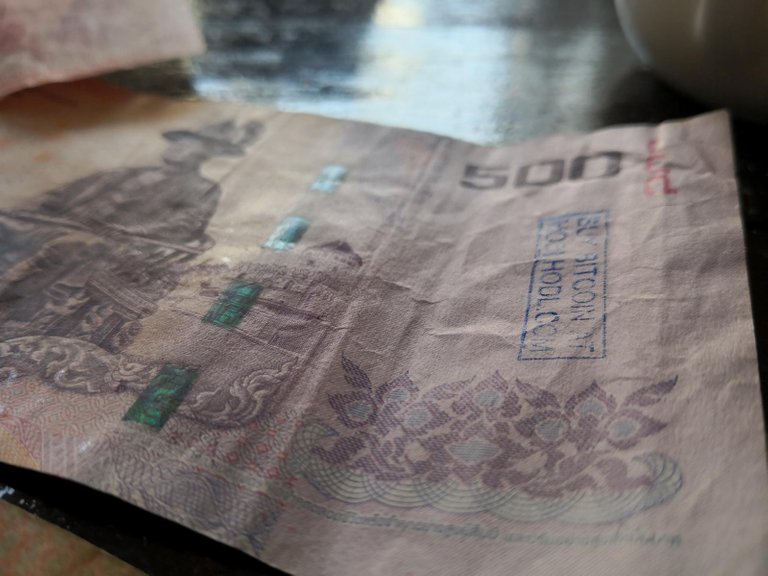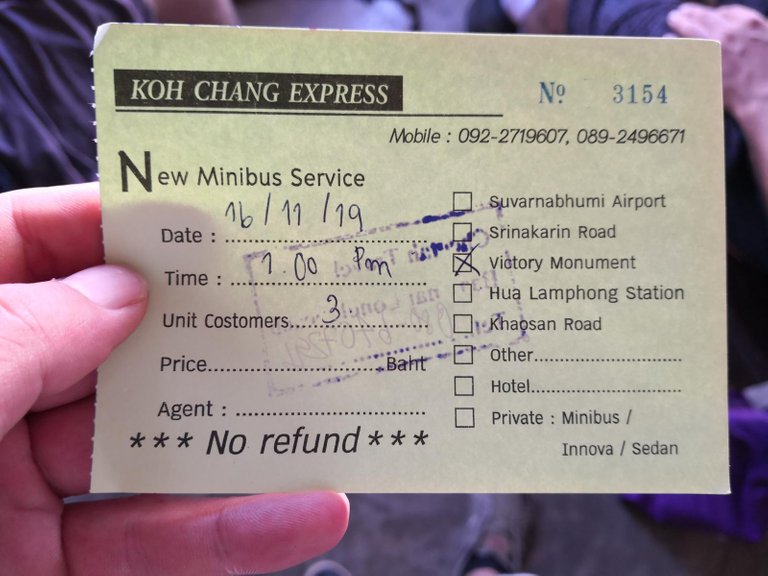 Nachdem wir die Formalitäten erstmal geklärt hatten, sind wir dann zusammen mit den Rollern los, um um die Insel zu cruisen. Die Roller-Gang von Ko Chang hat sich formiert und ist gespannt, was sie alles sehen und erleben wird.
After we had clarified the formalities first, we left together with the scooters to cruise around the island. The scooter gang of Ko Chang has formed and is curious what they will see and experience.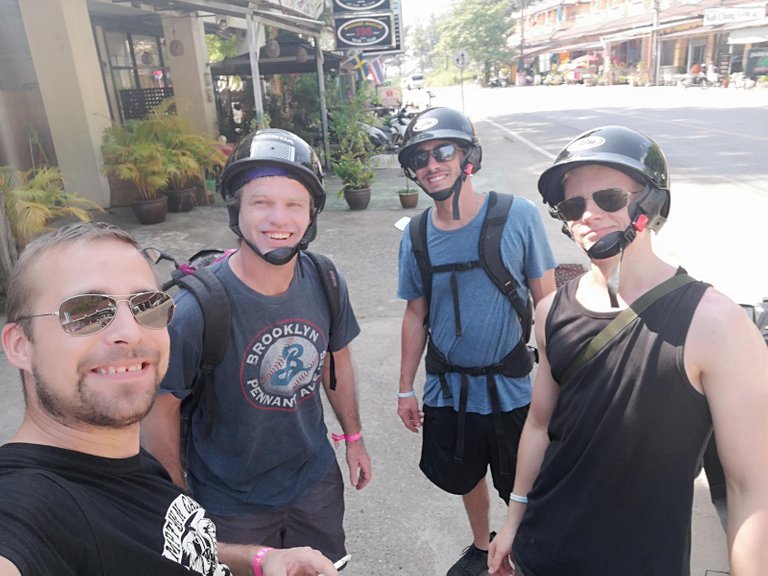 An verschiedenen Stellen sind wir angehalten um die Aussichten zu genießen.
We stopped at various places to enjoy the views.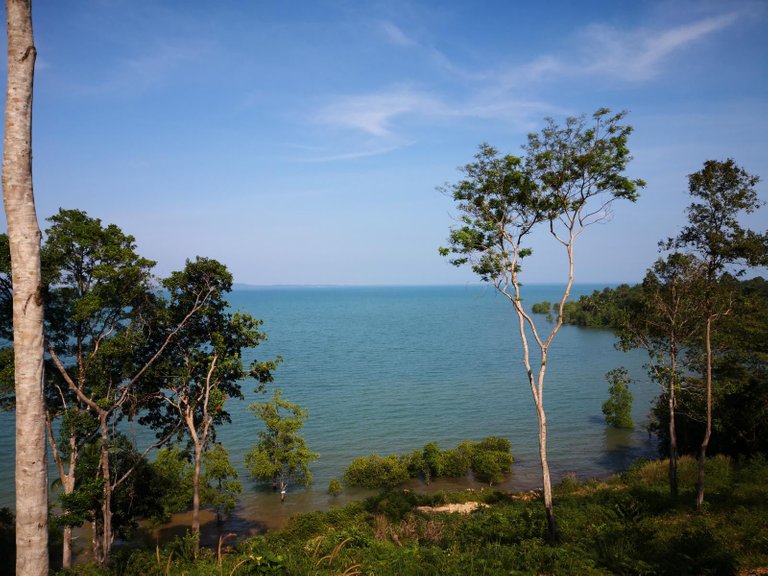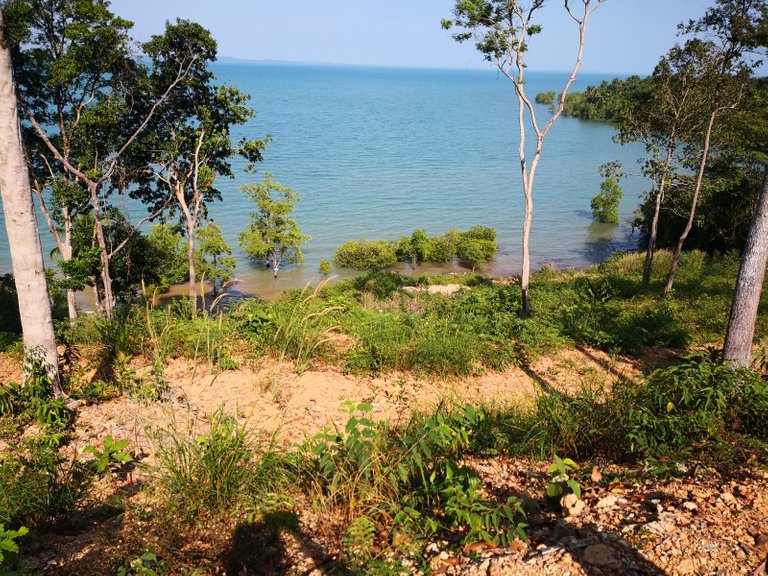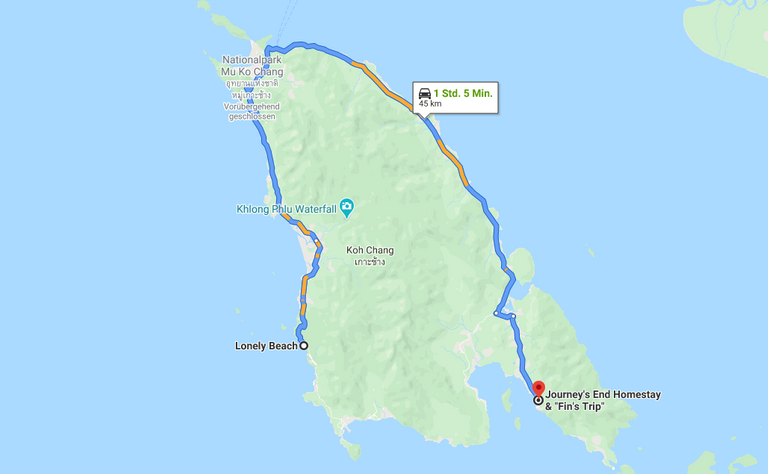 Unser Trip war so ca. 45km lang - Das Ziel unserer Reise war der Ort: Journey's End
Dort angekommen, wurden wir von der Inhaberin herzlichst willkommen geheißen und gut aufgenommen. Wir haben etwas gegessen und getrunken sowie uns fein unterhalten.
Our trip was about 45km long - the destination of our trip was the place: Journey's End
When we arrived there, we were warmly welcomed by the owner and well accepted. We ate and drank something and had a nice chat.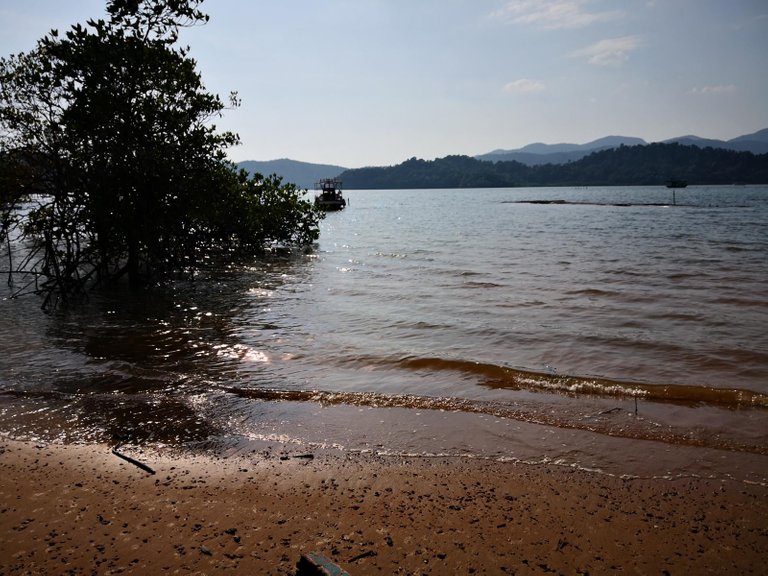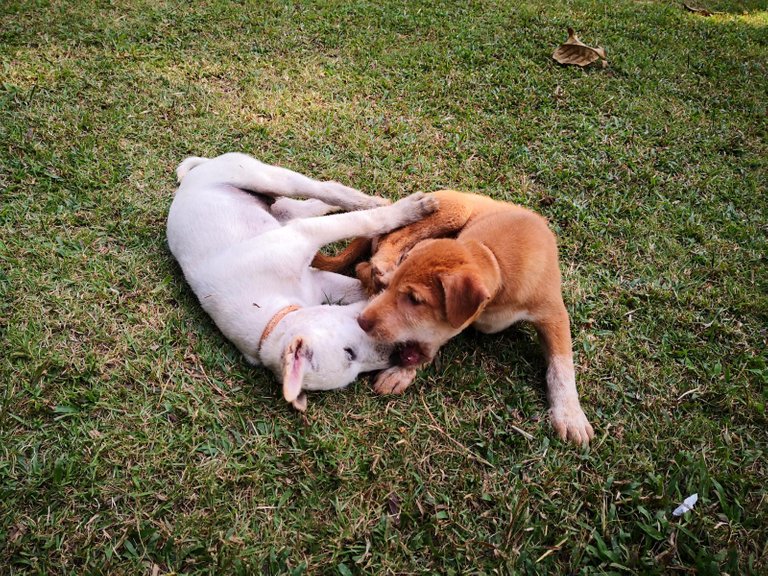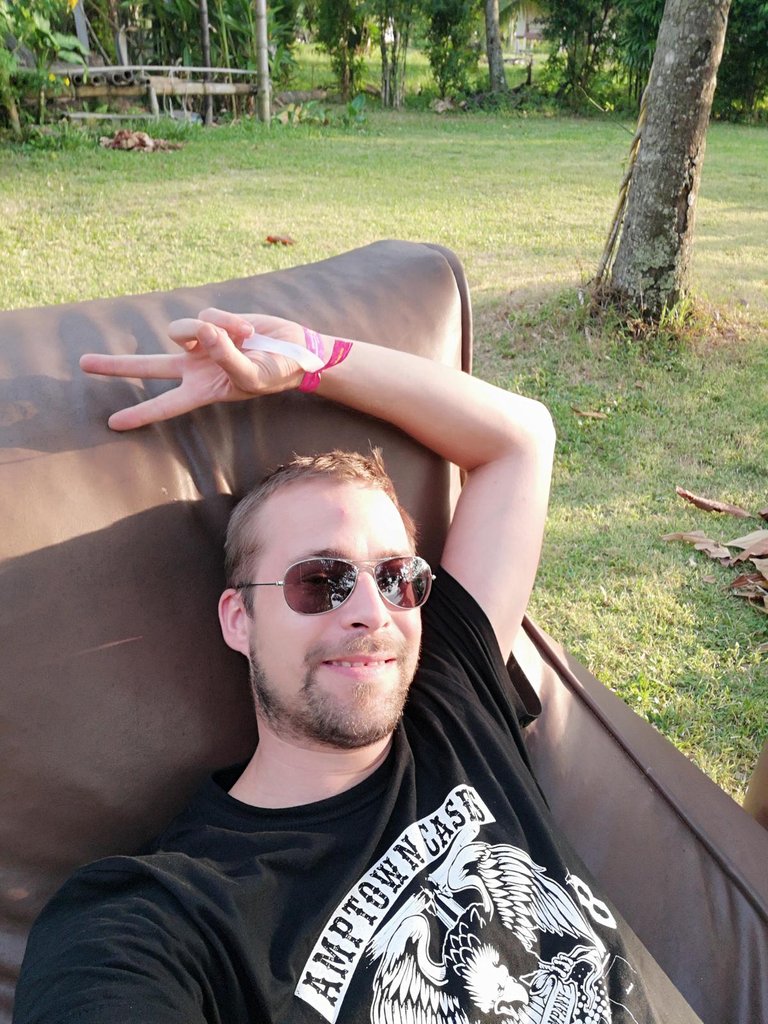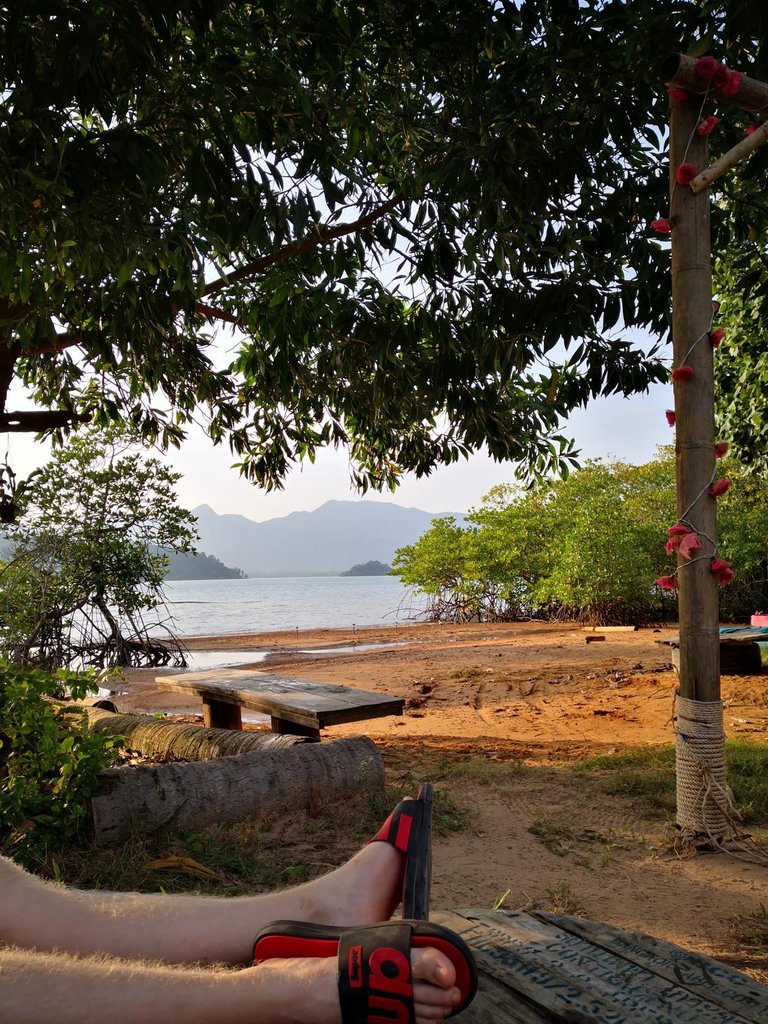 Wir haben sehr viel Zeit an diesem wunderschönen Ort verbracht. Gechillt und Relaxt bis in den Abend hinein.
We spent a lot of time in this beautiful place. Chilling and relaxing into the evening.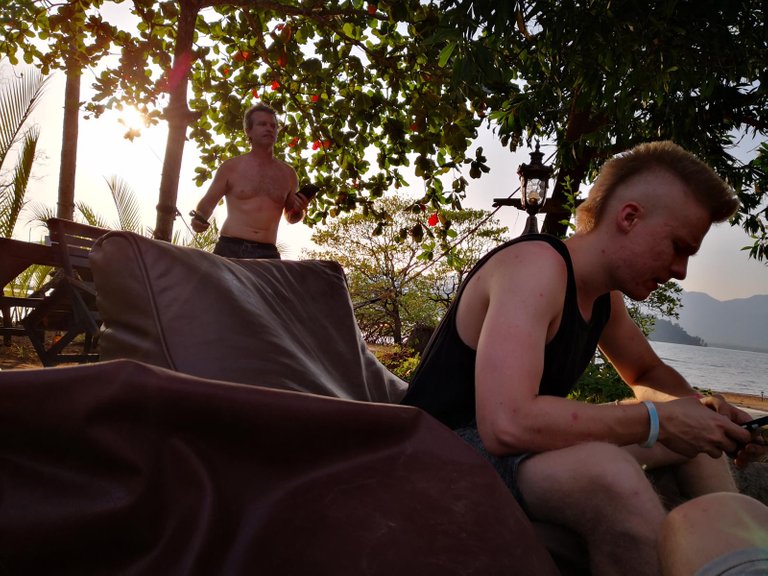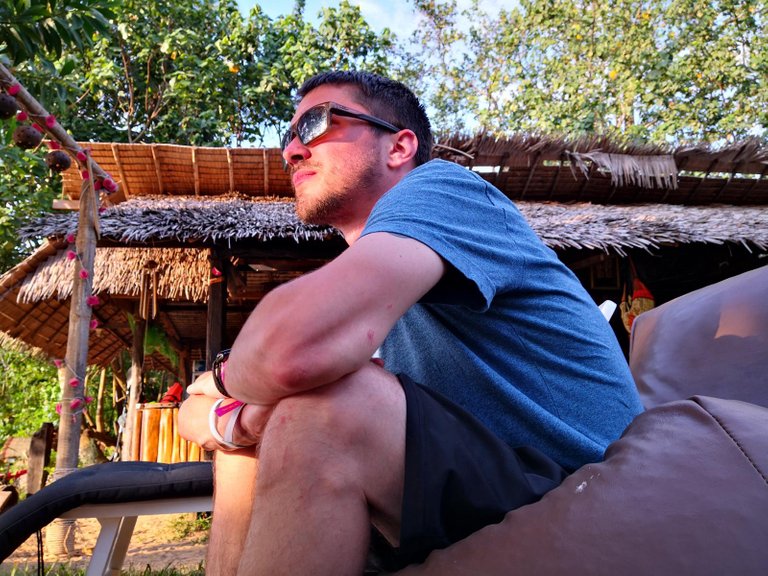 In der Abenddämmerung sind wir dann wieder zurück zum Lonely Beach Resort gefahren. Als wir dort angekommen sind, ist es schon dunkel geworden und auf den schmalen Straßen der Insel war das Fahren richtig schwierig geworden. Wir haben es dennoch heile geschafft, wieder zurück zu kommen.
Am Abend haben wir dann noch gemeinsam ein paar Drinks zu uns genommen und später sind wir noch weiter Party machen. In der ersten Location haben wir einen deutschsprachigen Backpacker kennengelernt - Sein Name war glaube ich Ruben und wir haben ihm direkt ein Konto bei Steem erstellt.
At dusk we drove back to the Lonely Beach Resort. When we arrived there it was already dark and driving on the narrow roads of the island had become really difficult. Nevertheless we managed to get back safely.
In the evening we had a few drinks together and later we continued partying. In the first location we met a German speaking backpacker - I think his name was Ruben and we created an account for him directly with Steem.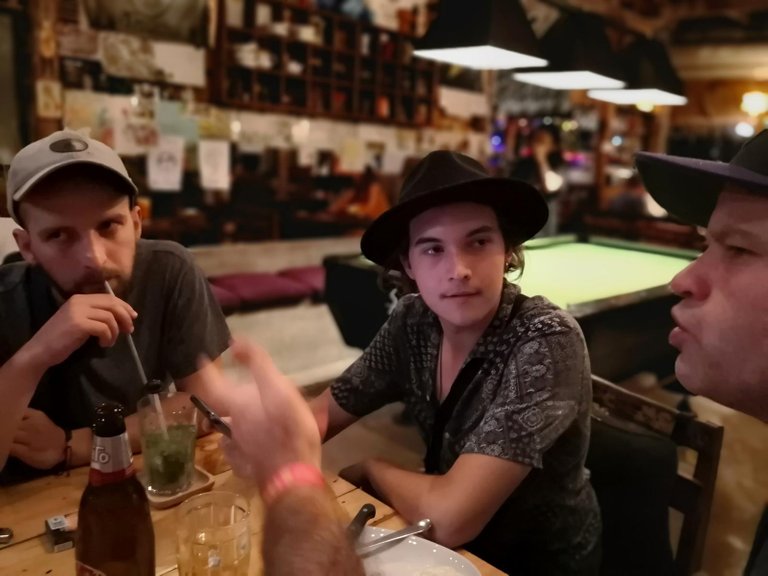 In der letzten der beiden Location war die Musik richtig Laut und wir haben richtig Party gemacht. Es gab dort Glow-Farbe, mit der wir uns dann wie Katzen angemalt haben. :D Keine Ahnung, wer da auf die Idee gekommen ist - ich glaube es war @lizanomadsoul. Es war ein sehr lustiger letzter Abend auf der Insel.
In the last of the two locations the music was really loud and we really partied. There was glow paint, with which we painted ourselves like cats. :D I don't know who came up with the idea - I think it was @lizanomadsoul. It was a very funny last evening on the island.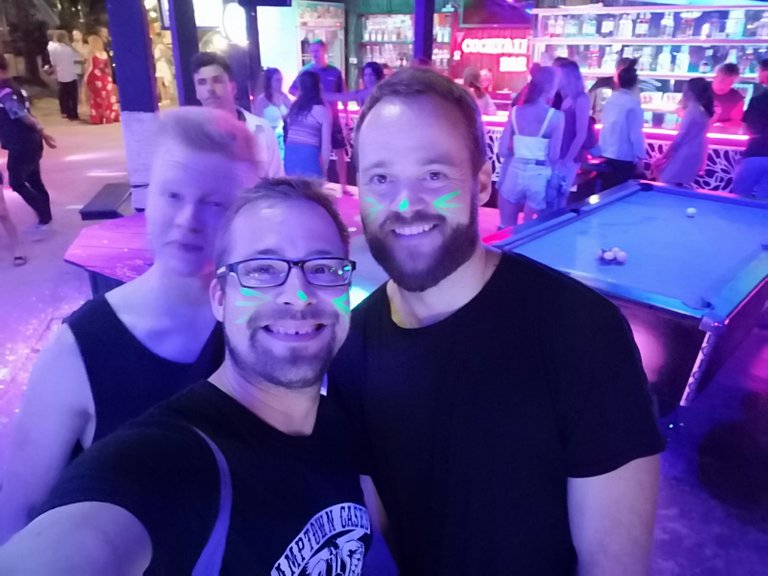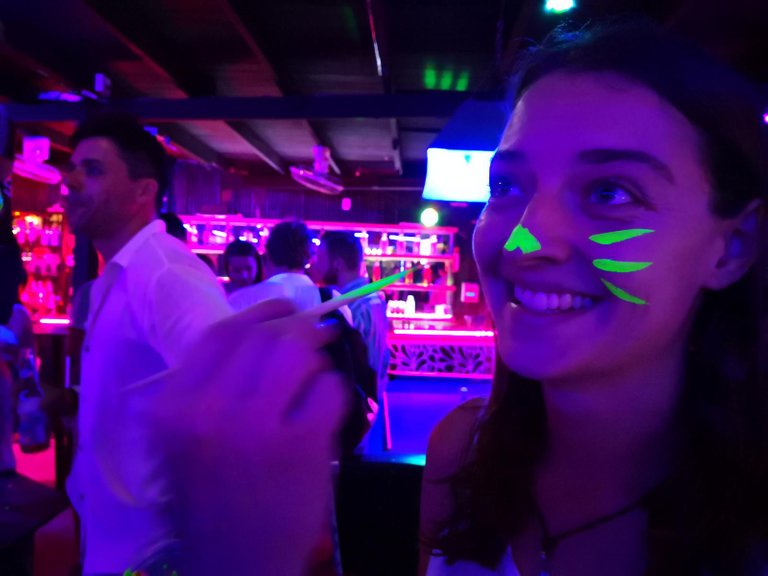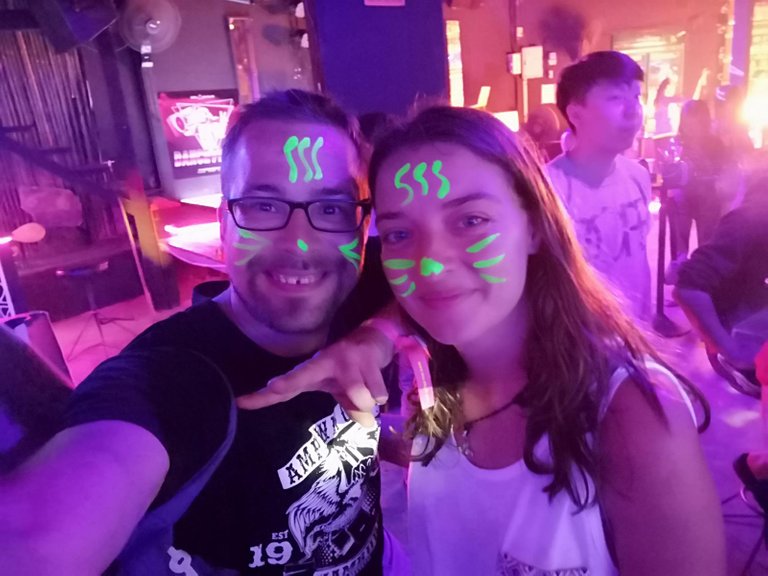 Ein wunderbarer letzter Abend :) Im nächsten Beitrag geht's dann zurück nach Bangkok mit dem gebuchten Mini Bus.
A wonderful last evening :) In the next article we go back to Bangkok with the booked mini bus.
Greetings
~louis
---
---