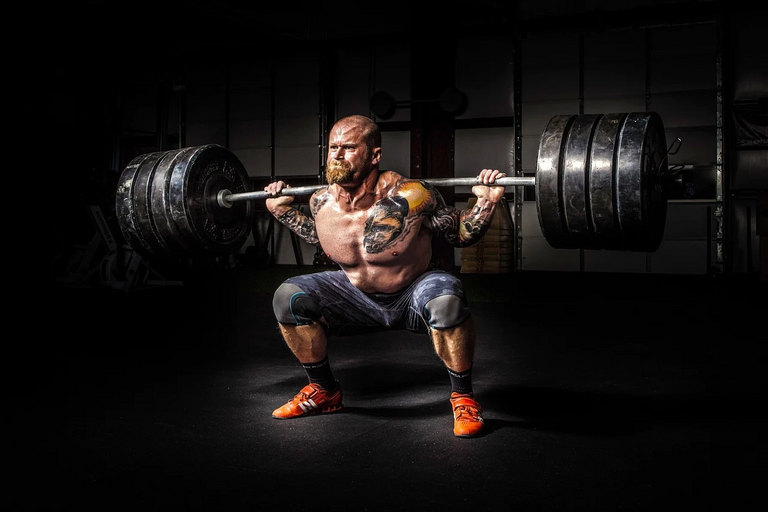 IMG Source: https://pixabay.com/de/photos/mann-person-macht-st%C3%A4rke-starke-1282232/
Yes, that was almost faster than expected. Today I have cracked the 60k hive power - A proud sum of power, which has now accumulated in the past.
I already bought a little bit when the price was below 0.20 USD. Furthermore, again considerable sums came through the posting of various content. Many thanks at this point for all supporters. Already at the beginning of the year I set myself the goal to make the 100,000 Hive Power full in this year 2021. I know that this is a long and hard way - even if you already have a little more experience. But as they say - the journey is the destination.
I'm excited to see what develops here in the coming months - at least one new game will appear on the blockchain - the HardFork 25 is just around the corner with interesting changes, for the German D-A-CH community is a lot planned and my FAQ community may of course also benefit from more content. A certain basic noise brings at least already dCity, Splinterlands etc. which generate some income. Furthermore I'm hanging out on the EOS / WAX Chain, where an Alien Browser Game is going massively forward... And if the price allows it, I will surely buy Hive again - but not at the moment ;) It's just too expensive for me, I'm already bought at 15 cents.
So folks - exciting times are coming!
Greetings
louis
Jawoll, das ging ja schon fast schneller als erwartet. Heute hab ich die 60k Hive Power geknackt - Ein stolzes Sümmchen Power, welche sich nun in der Vergangenheit angesammelt hat.
Ein klein wenig habe ich ja schon gekauft, als der Kurs bei unter 0,20 USD war. Des weiteren kamen auch erneut beachtliche Summen durch das Posten diverser Inhalte zustande. Vielen Dank an dieser Stelle für alle Unterstützer. Schon am Anfang des Jahres habe ich mir das Ziel gesetzt, in diesem Jahr 2021 die 100.000 Hive Power voll zu machen. Ich weiß, das dies ein langer und harter Weg ist - auch wenn man schon etwas mehr Erfahrung hat. Aber wie sagt man so schön - Der Weg ist das Ziel.
Ich bin gespannt, was sich in den kommenden Monaten hier so entwickelt - mindestens ein neues Spiel wird auf der Blockchain erscheinen - der HardFork 25 steht vor der Tür mit interessanten Änderungen, für die Deutsch D-A-CH Community ist einiges geplant und meine FAQ-Community darf natürlich auch von weiteren Inhalten profitieren. Ein gewissen Grundrauschen bringen mindestens schonmal dCity, Splinterlands etc. die etwas Income generieren. Des weiteren häng ich grad auf der EOS / WAX Chain ab, wo grad nen Alien Browser Game massivst nach vorne geht... Und wenns der Kurs mal wieder zulässt, werde ich sicherlich nochmal erneut zuschlagen und Hive kaufen - derzeit aber nicht ;) Dafür isses mir grad zu teuer, wenn ich 15 cent gewohnt bin ;)
Also Leute - Spannende Zeiten kommen.
Grüßle
louis
---