Un monólogo para Bee On The Stage - El Científico Alterado 😠😠

---
Hola qué tal ? un saludo a todos mis queridos #hiver amigos. El día de hoy me encuentro participando en el concurso " Un monólogo para Bee On The Stage". Me parece un concurso super divertido ya que personalmente como científico los monólogos y divagaciones en mi cabeza son muy comunes, entonces ¿qué mejor que demostrarlo en el escenario más genial de la #Blockchain ?
Hi how are you? greetings to all my dear #hiver friends. Today I am participating in the contest "A monologue for Bee On The Stage". I find it a super fun contest since personally as a scientist monologues and ramblings in my head are very common, so what better than to demonstrate it in the coolest stage of the #Blockchain?
Entonces les presentó mi monólogo, dirigido y escrito por mi persona:
Then i present my monologue, directed and written by me:
"El Científico Alterado"
"The Altered Scientist "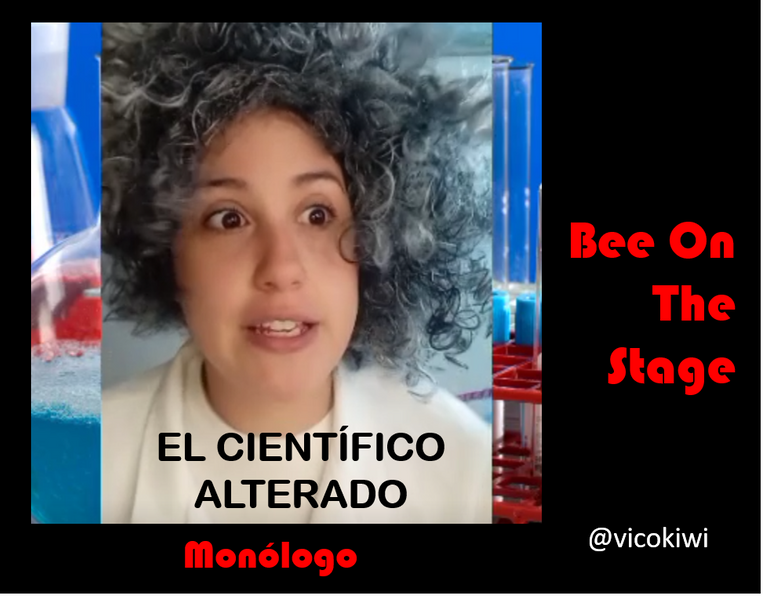 Este monólogo representa mi actitud ( un poco menos alterada jeje) de lo que siento al discutir con una persona que utiliza como medios informativos contundentes las redes sociales (RS). Entiendo que las RS son canales de fácil difusión, sin embargo siempre debemos ser muy críticos y corroborar con fuentes confiables todo lo publicado. Claro está que muchas personas de ciencia se encuentran haciendo vida en tik-tok, Facebook, Instagram y Whatsapp, sin embargo al momento de discutir o investigar es mejor leer libros, papers, trabajos científicos sustentados en hipótesis, experimentación, resultados y discusión, o en artículos de periódicos con alta trayectoria para así no caer en la desinformación o en las fake news.
This monologue represents my attitude (a little less upset lol) than what I feel when discussing with a person who uses social networks (RS) as forceful news media. I understand that the SRs are channels of easy diffusion, however we must always be very critical and corroborate everything published with reliable sources. Of course, many science people are living on tik-tok, Facebook, Instagram and WhatsApp, however when discussing or researching it is better to read books, papers, scientific works supported by hypotheses, experimentation, results and discussion, or in newspaper articles with a long history so as not to fall into disinformation or fake news.
A cuantos de ustedes no les paso que algún familiar o el mismo grupo de whatsapp del edificio alguien publicaba "la receta anticovid" que provenía de un supuesto trabajo de la Universidad de Harvard, donde explicaban que el limón eliminaba el 100% el COVID debido a su pH alcalino 14 😫 o que el aguacate tiene pH 23 xD cuando la escala de pH es del 0 a 14. Personalmente me daba risa y a la vez me indignaba un poco que alguien se prestara para eso y aún más teniendo tanta información a la mano con el internet.
To how many of you did it happen that a family member or the same WhatsApp group in the building someone published "the anticovid recipe" that came from an alleged work at Harvard University, where they explained that the lemon eliminated 100% of COVID due to its alkaline pH 14 😫 or that avocado has pH 23 xD when the pH scale is from 0 to 14. Personally, it made me laugh and at the same time it made me a little outraged that someone would lend itself to that and even more having so much information at hand with the internet.
Entonces, finalmente este monólogo muestra un poco la crítica a la desinformación con un toque de comedia.
So, finally this monologue shows a little criticism of misinformation with a touch of comedy.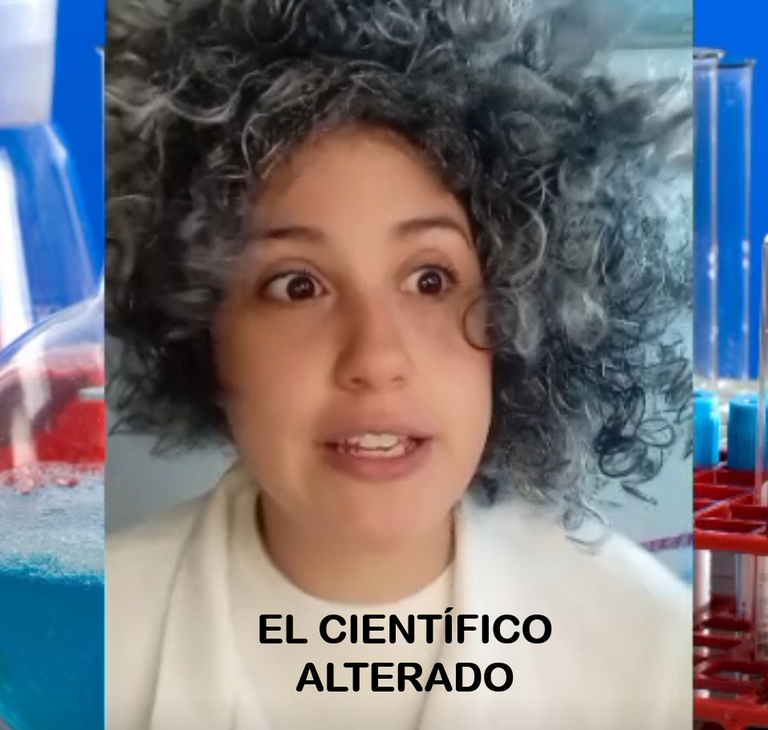 Si te gustó espero tu comentario, gracias por visualizar y nos vemos en otra ocasión <3.
If you liked it, I wait for your comment, thanks for watching and see you another time <3.
La música utilizada fue la de Wii ya que me parecía que iba super acorde jeje.
The music used was that of Wii since it seemed to me that it was super chord hehe.

---
▶️ 3Speak
---
---