---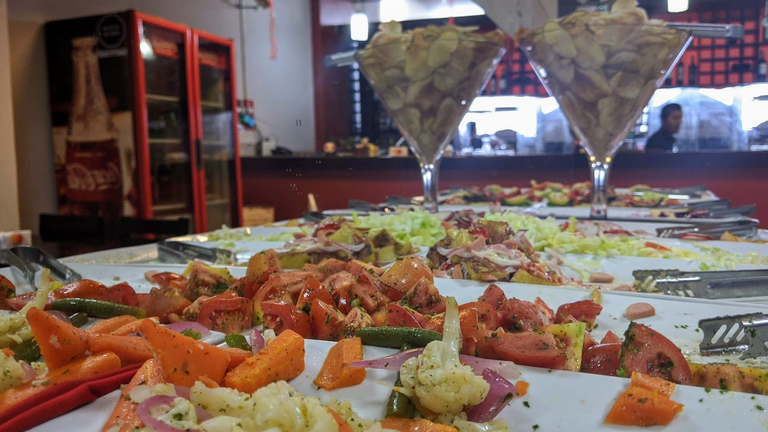 I was like 'OMG are you serious?'
A few months ago, my boyfriend and I have been traveling in Peru and mostly just on the tourist path for a month together. From Lima to Arequipa, from Arequipa to Cusco. Typical tourists, you know.
Anyways, when I travel, I always compare prices and currency compared to Thai baht as that's the currency I'm used to the most. I had always thought Peru is a bit more expensive to live in until my boyfriend left and I started to live in Peru, not to travel.
Airbnb 30 mins outside of Cusco historical center
Cusco's historical center where all the tourists hang out and where most touristic places are located. All the hostels, fancy restaurants, and everywhere you go, you see 'Alpaca' sign. Don't get me wrong, alpaca is yummy and I love it still. Though one day I asked a Peruvian local where locals usually go for alpacas, she stunned for a moment and told me, 'We don't eat alpacas. Only tourists do.'. #Whoa! Shocking, right?
Anyways, I was off that area and instead, rented an Airbnb 30 mins outside. I lived close to a supermarket where it's cheaper than all the supermarkets I had visited in Cusco. There are restaurants here and there and most of them filled with locals. Not even one tourist where I was staying so, that was a nice experience and interesting to see.
This one though I would love to give you an example to see how staying in a 'non-tourist area' is so awesome, food-wise. I was in a really bad craving for meat, scrolling around and I found this BBQ place. It almost looks like a buffet place or something and yes, it's semi. You order something from the menu. I chose a beef steak (S/ 18 or roughly US$6) in the set including, one huge steak, a drink of your choice, and ice-cream. NOT JUST THAT! The rest that you see in the restaurant is all you can eat. Ooooh.. I was like, all that for $6, are you serious?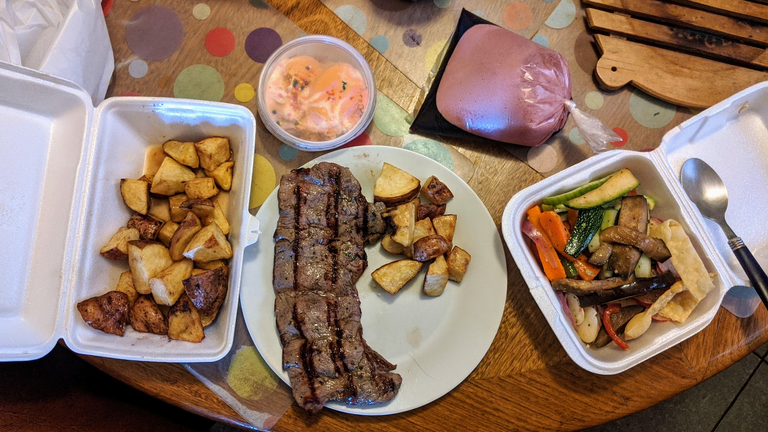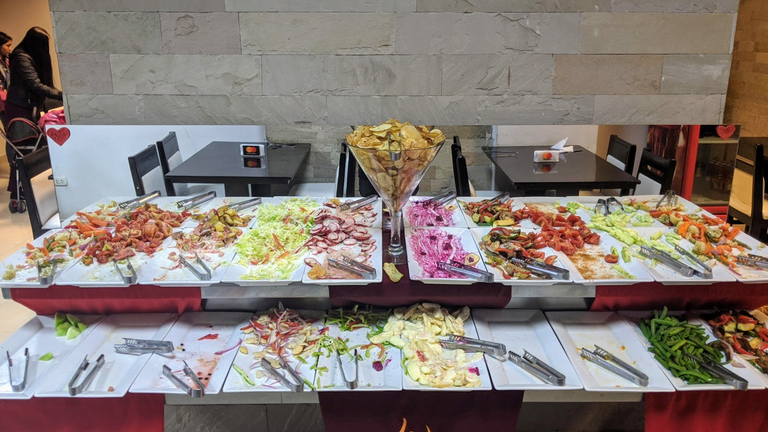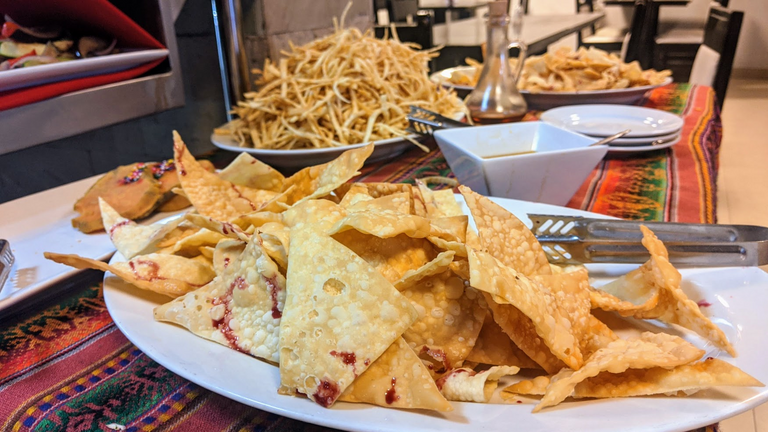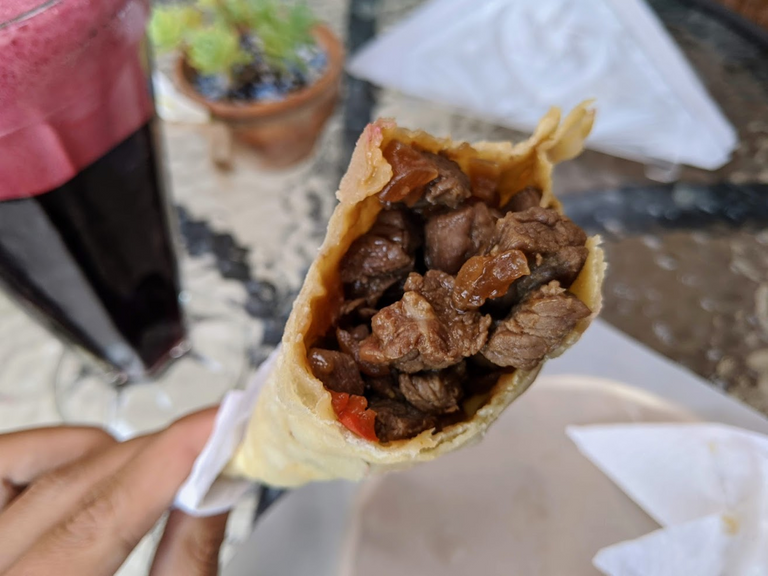 I love being in the tourists' area but
Tourists' area are sure fun, that's why we always hang out in those places. Though sometimes it's also a nice experience to step out a bit and look back to where we were. I'm glad I have found such a nice Airbnb in such a great spot in the city. Love all the restaurants and cafes. Love to blend in with the locals <3
♡ Get $55 TRAVEL CREDIT
♡ EARN CRYPTO while browsing
🎥 Check out all MY GEAR
---
All copy and photos are original content by me.

TO SUPPORT WITH LOVE ♡ PLEASE SUBSCRIBE!!! TO MY SUPER DUPER FOOD CHANNEL