Oh my, never thought I would need to say this out loud but here we go..
Back story: Yesterday, when I was browsing around in a supermarket in Chile, I saw this type of sausage in the sausage section. The dark sausages that are black-ish standing out from all the pink-ish, orange-ish ones. Without knowing what it is, I grabbed a pack.
Reasons: One of the reasons is that it's mentioned somewhere on the package that it's 'Chilean style' and the other reason is that, I was hoping there would be some kind of blood or liver mixed in as one of the ingredients.
Oh! It's a Prieta!
What type of animal's blood did I eat?
Prieta Blood sausages are sausages filled with blood that is cooked or dried. Variants are found worldwide. Pig, cow, horse, donkey, sheep, duck, and goat blood can be used.
Honestly, I didn't take a careful look at what animal's blood did I eat. I wouldn't mind any kind of blood anyways. We eat something like this in Thailand too I believe. Just not as usual as other things so this somehow reminds me of home <3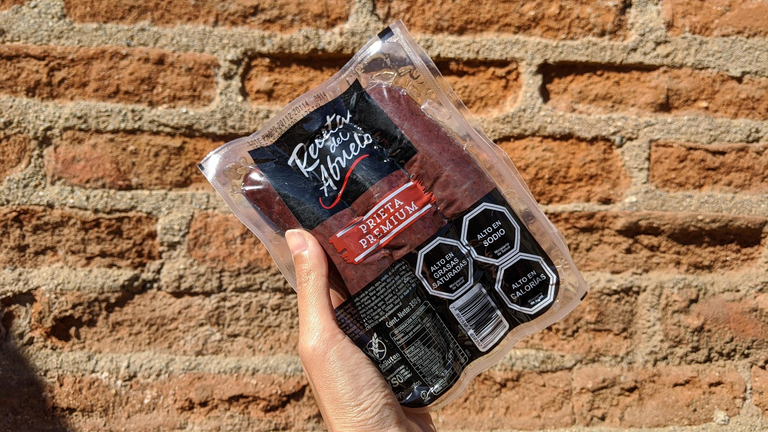 I don't think other people are used to eating blood..
I uploaded a picture of this package of blood sausages on an Instagram story then a few minutes later, these are some of the responses #lol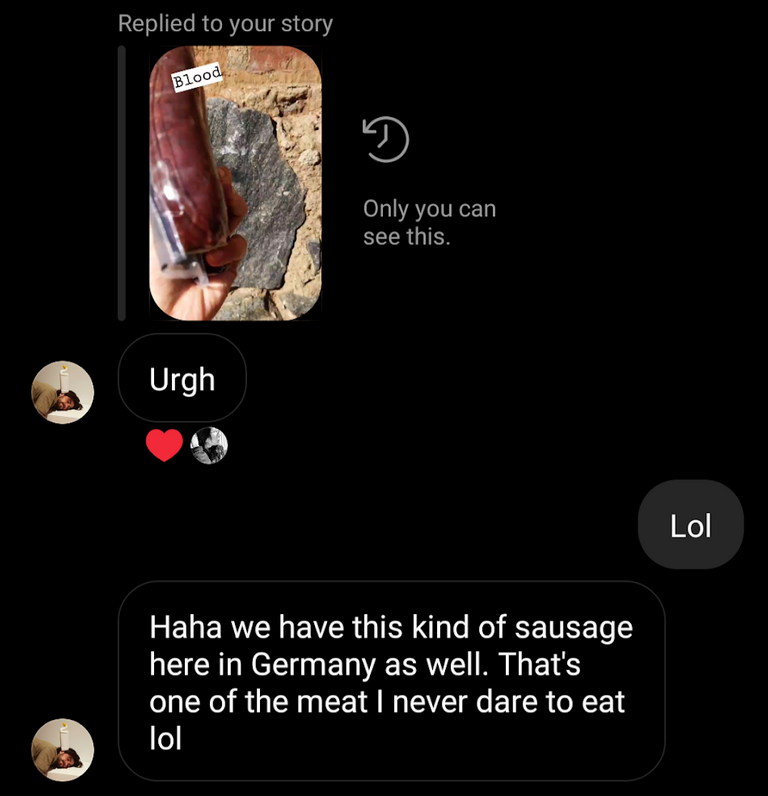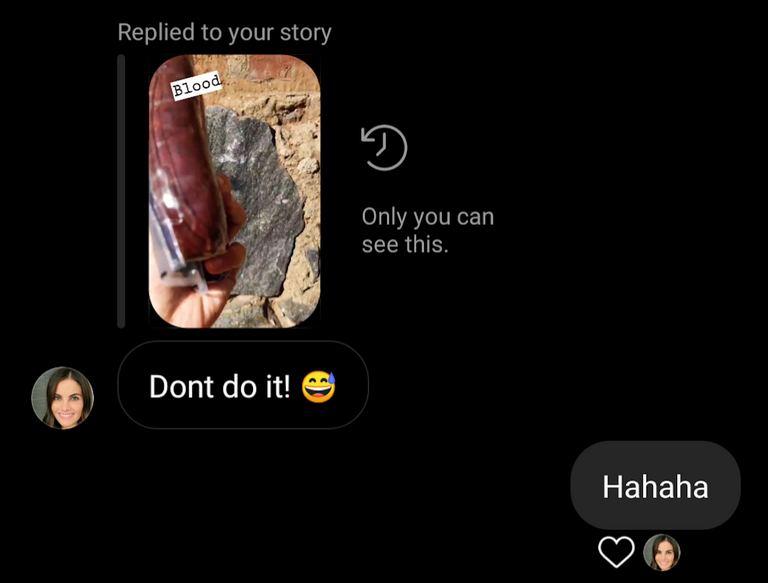 Blood sausages for dinner!
I fried it real quick and eat with rice and zucchini along with a cup of Chilean red wine, carmenere. Not bad really. Quite soft compared to the normal sausages with mostly, meat as an ingredient. Not bad but.. would I actually give it another go? Next time, I will buy a normal version, then next time again, I will buy a normal version. Then, when I actually feel like I miss it at all, I might... :/
Black sausage, maybe it's time for me to get back to the sausages I used to #lol #joke you know.
** All the messy pile is some kind of random study I have been doing these days during the self-quarantine.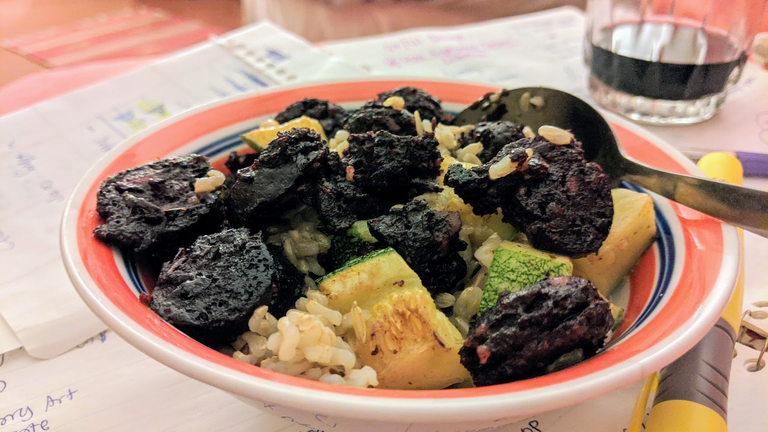 ♡ Get $55 TRAVEL CREDIT
♡ EARN CRYPTO while browsing
🎥 Check out all MY GEAR
---
All copy and photos are original content by me.

TO SUPPORT WITH LOVE ♡ PLEASE SUBSCRIBE!!! TO MY SUPER DUPER FOOD CHANNEL