Hello Friends,
Welcome to my blog, today for the first time ever it has taken such long to post about food than making itself. Please don't be misguided by seeing the length making this amazing dish is extremely easy and effortless.
...About the dish, Well no doubt this is amazing and health is one thing that I have been prioritising in all of my dishes. More details inside.
Vegetable Idli.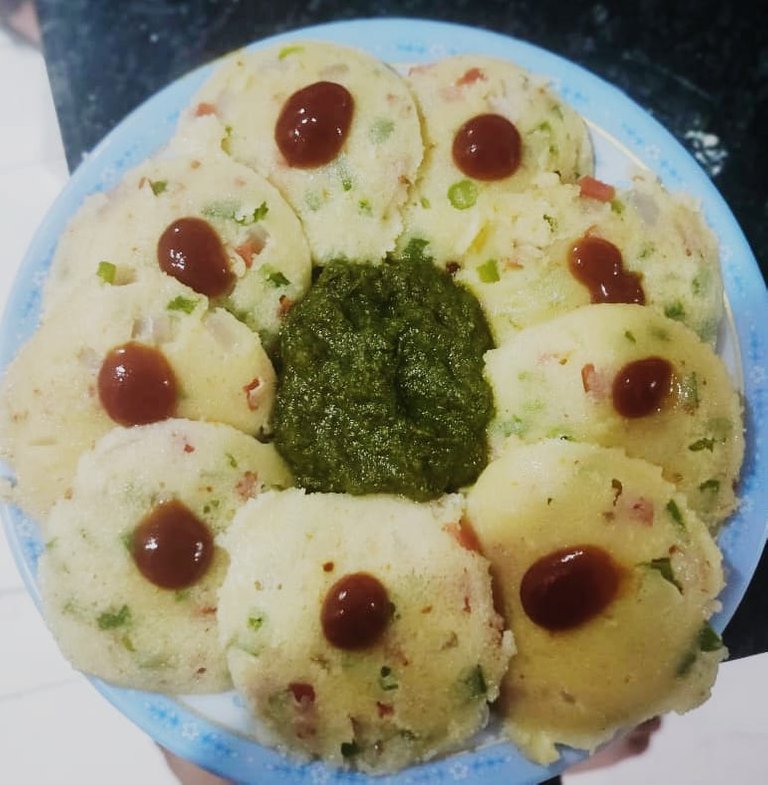 If anybody of you have ever has South Indian Cuisine, they must have heard of Idli Sambar and many must have had a taste of it. Idlis are basically steamed dumplings of rice flour batter, normally complemented with sour taste boiled curry of vegetables called Sambar, with most commonly eaten with Coconut dipping sauce. Well I on the other hand have given it a twist and without sambar these Idlis can be enjoyed with just dips and the will blow your minds off. This is a must try if anyone is a fan of healthy South-Indian Cuisine. These are full of veggies and semolina is the base that I have chosen instead of rice as it tastes better also healthier than rice. The whole recipe is divided into 2 parts, just to give an insight of each step I have attached GIFs to help better understand.
Ingredients :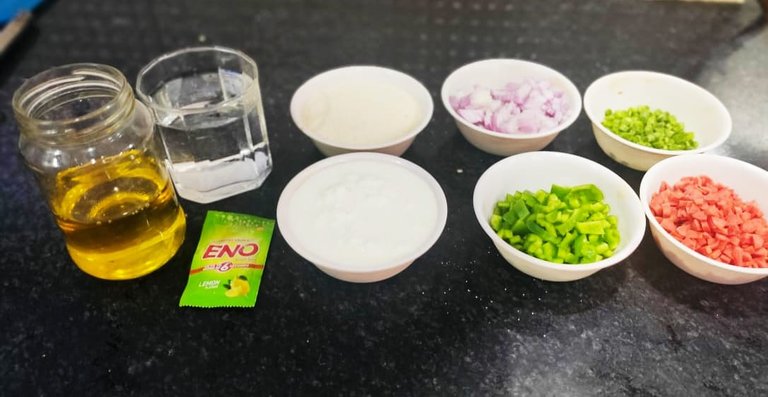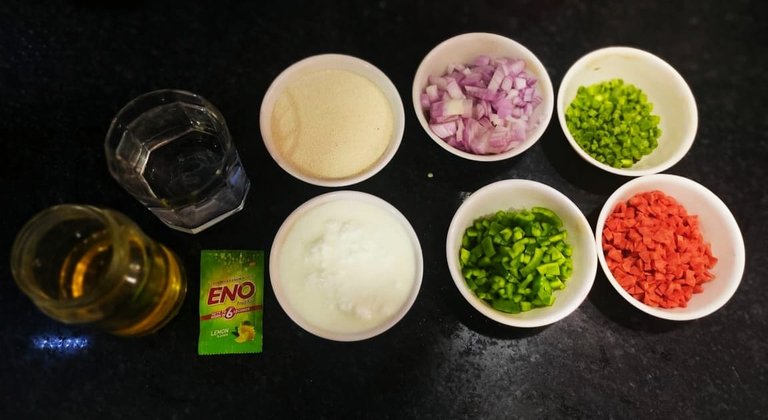 Semolina - 2 cups.
Yogurt - 2 cups.
Finely Chopped Onion -1.
Finely Chopped Carrot -1.
Finely Chopped Beans -1.
Finely Chopped Capsicum - 1.
Vegetable oil.
One glass of water - 400 ml.
Eno/Yeast -1 (It basically reacts as a chemical that make the batter fluffy.)
Getting the batter ready!!
First put semolina and yogurt in a bowl.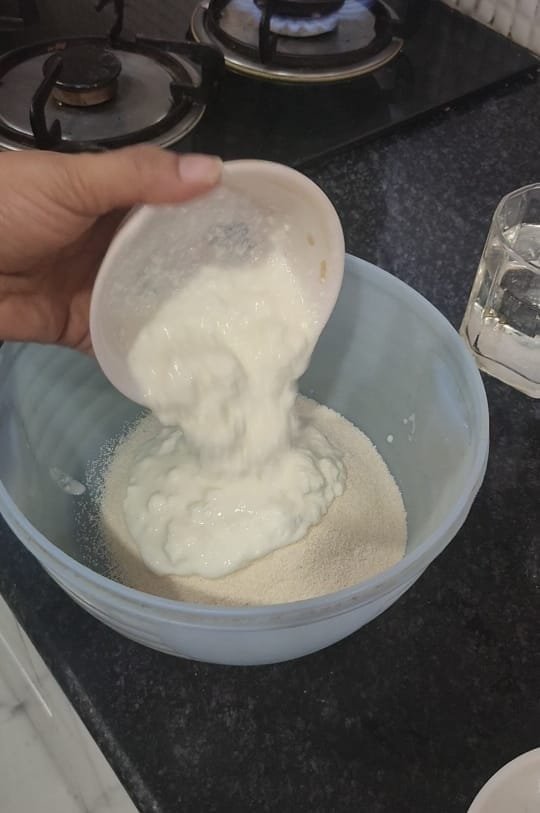 Add Onions, Carrots, Beans and Capsicum.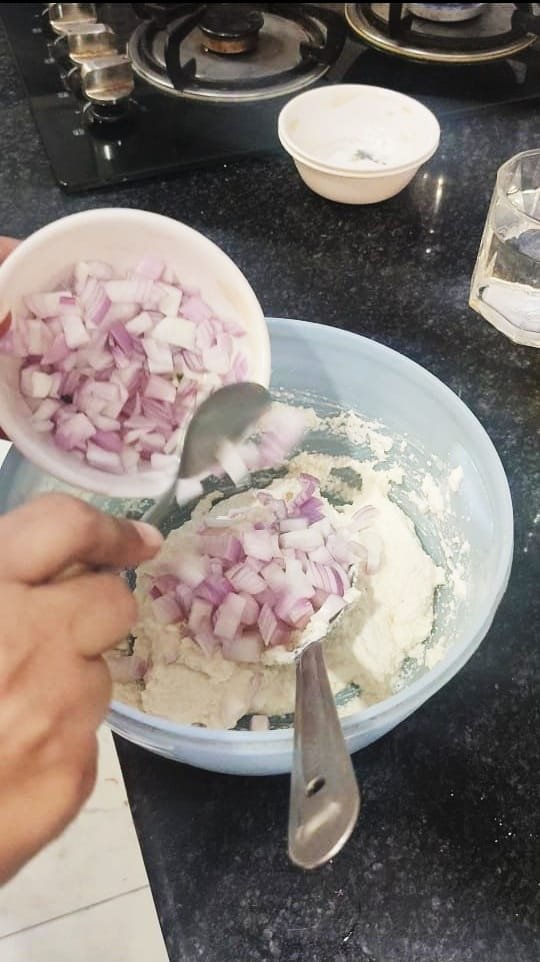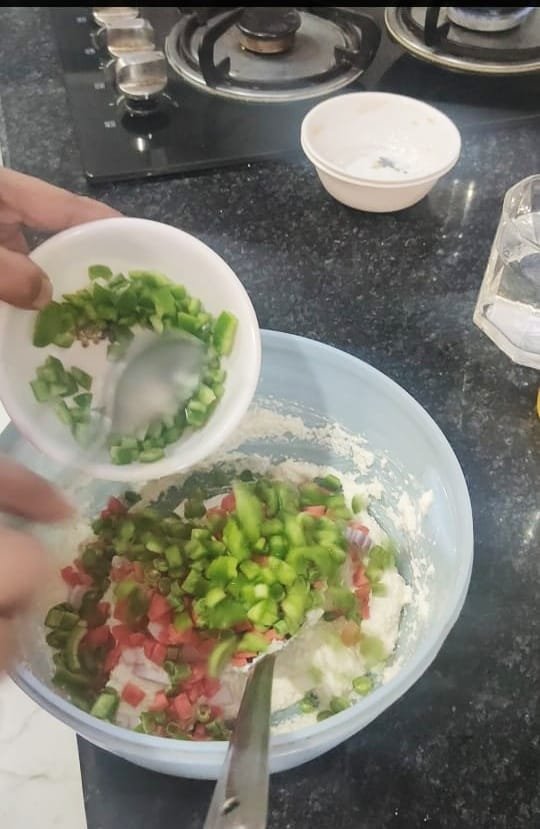 Also add 2 tbsp of salt and 1 tbsp of Red Chilli powder.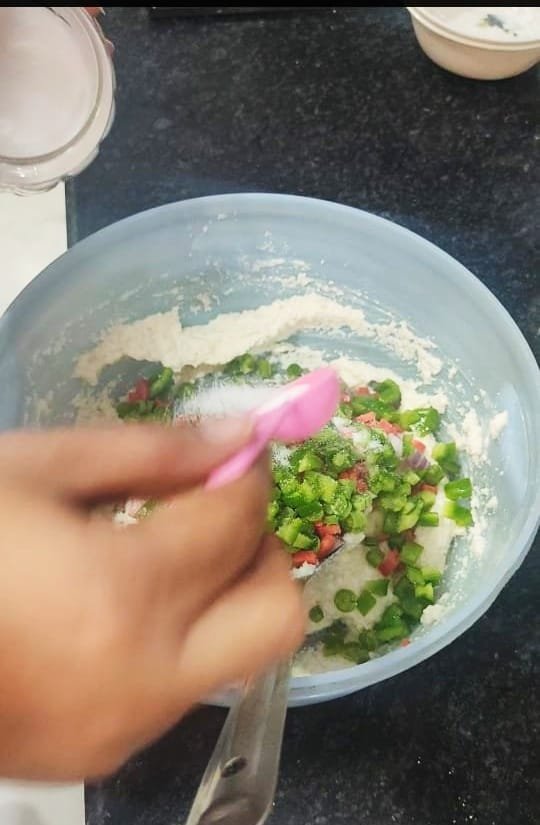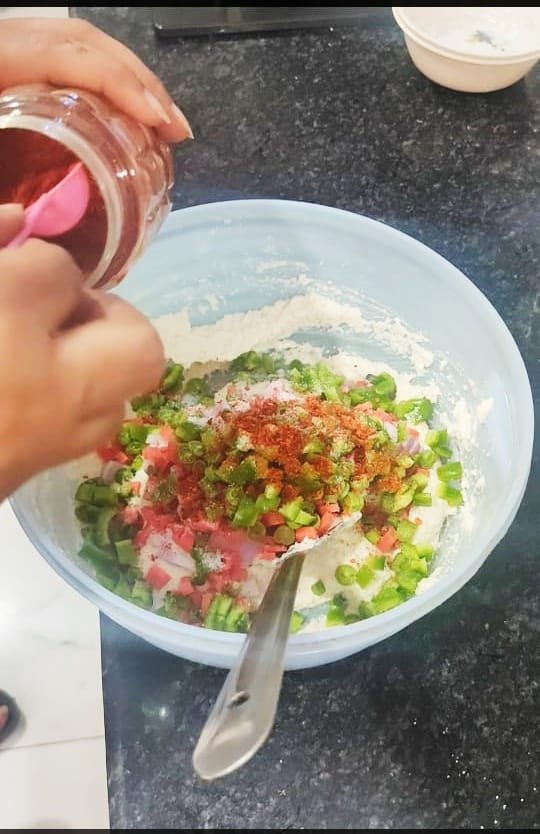 Mix it well to form a paste.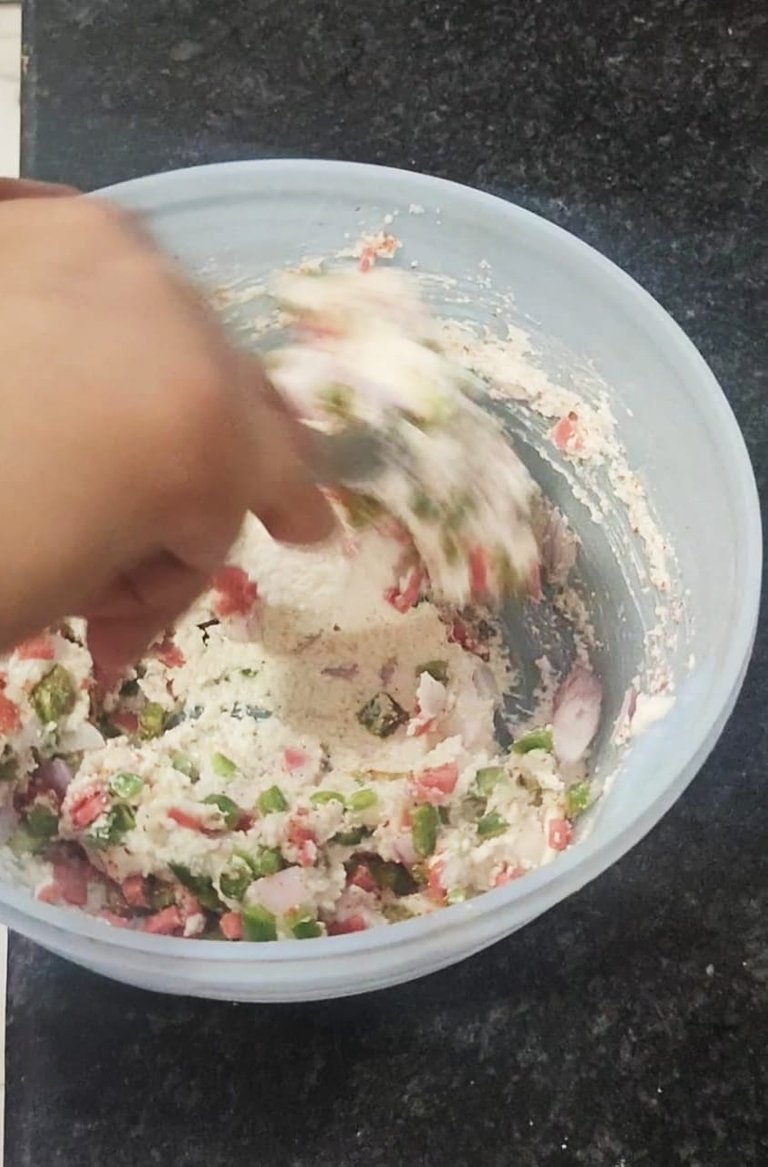 Now add water to the mix.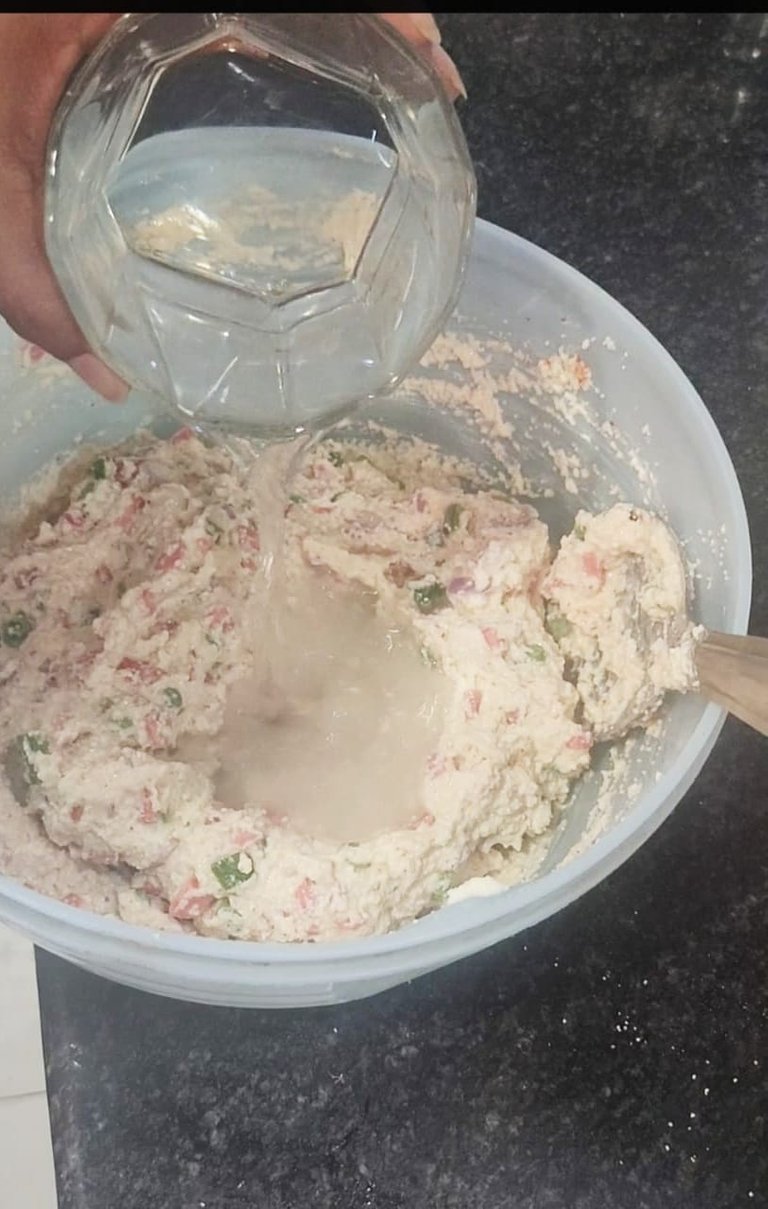 This is an important part, add Eno to the batter.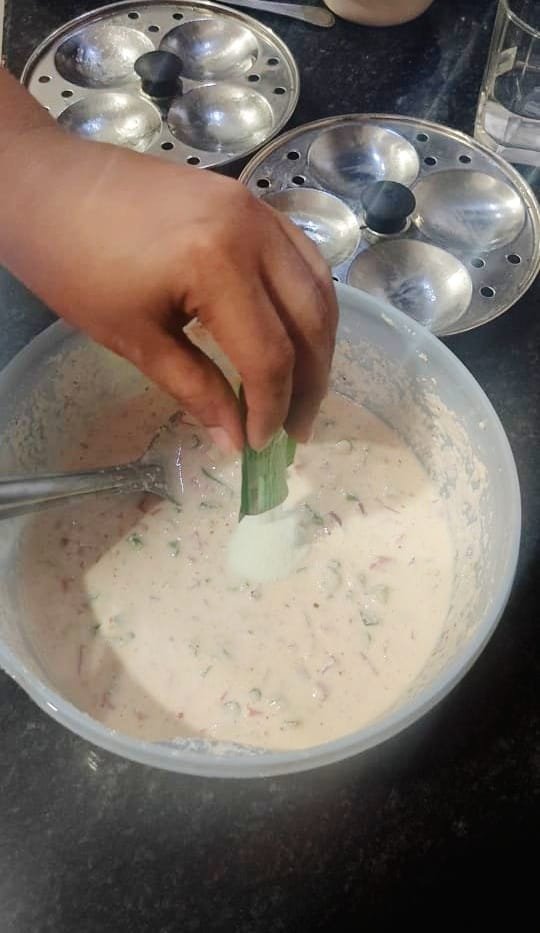 Also, top it with a spoon of water.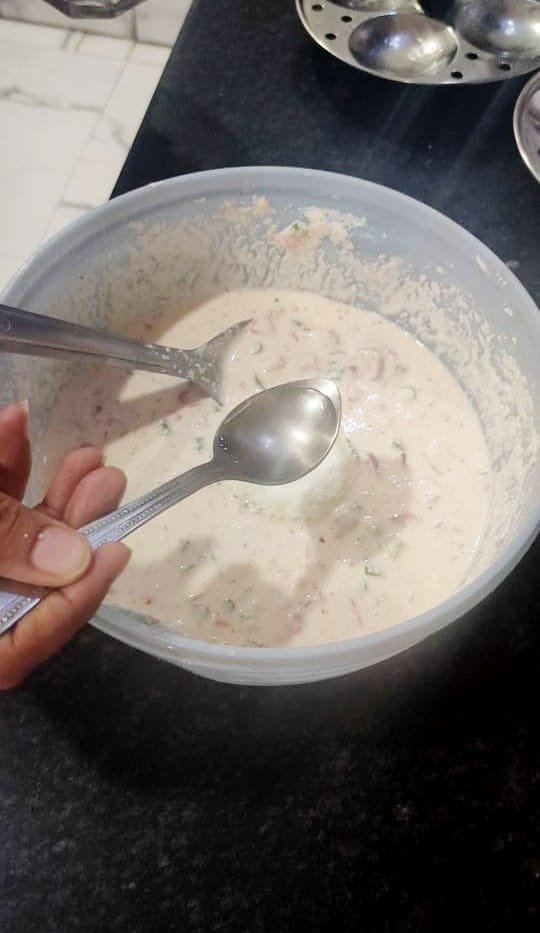 This is the reaction happening. Now mix it and the batter will instantly turn in a thick and creamier texture.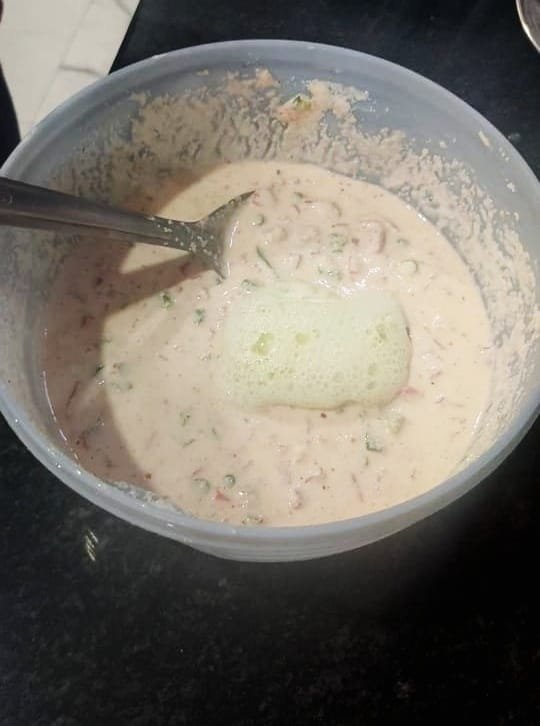 ---
Now the making of Idli.
See this is what I am talking about. Let the batter rest for 20 minutes atleast. Meanwhile....
Take a steamer, add water and turn the heat to high.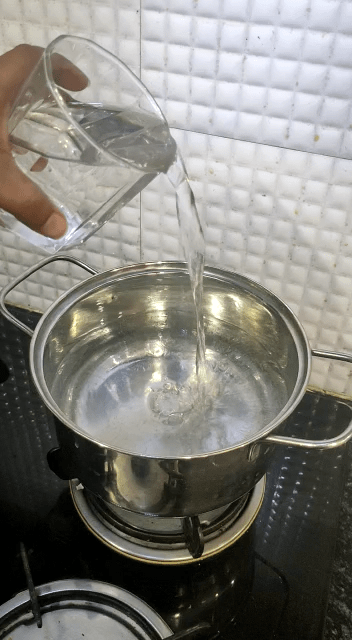 These are Idli Moulds and we need to brush them with Vegetable oil.





Add the batter in the moulds.




Now Place the mould in a steamer.





Close the lid and turn the flame to medium. Let it cook for 6 to 7 minutes.

After 7 minutes approx, take the mould out and put the next lot in.




Slowly push the Idlis out of the mould, and it is ready.

And the delicious Idlis are ready.









Thank you!!

---

Posted via foodiesunite.net