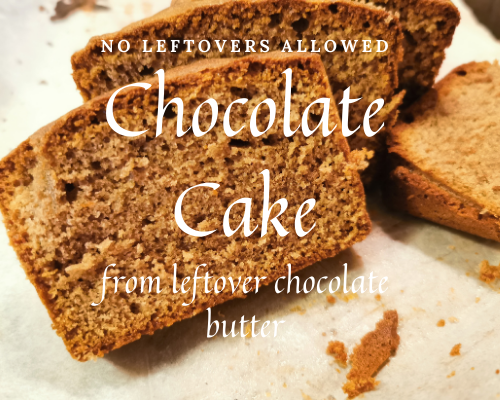 Introduction
I don't know about you, but I don't like to throw leftovers away. No matter if it's just a bowl of cut vegetables or prepped food, I always try to think of a way to process them without throwing anything away. Sometimes I fail, but often I don't.
The chocolate butter story
Recently, it was my daughter's birthday and I promised to bake a cake with her instead of for her. Lock-downs were ongoing so no option to go anywhere really as the weather was failing us as well that day. To bring in a nice activity, I opened a one day bakery and hired a special assistant (my daughter). I made a chef's hat for her and gave her a certificate at the end of the day to promote her for her hard work.
Not all went smooth that day to be honest, I made a HUGE error when I tried making chocolate butter cream the first time by following a random recipe which already sounded like a bad idea, but for some reason I went ahead with the steps anyway and ending up with a huge amount of failed chocolate butter cream. I had to throw it all away, but thankfully, I had extra unsalted butter so I could try again.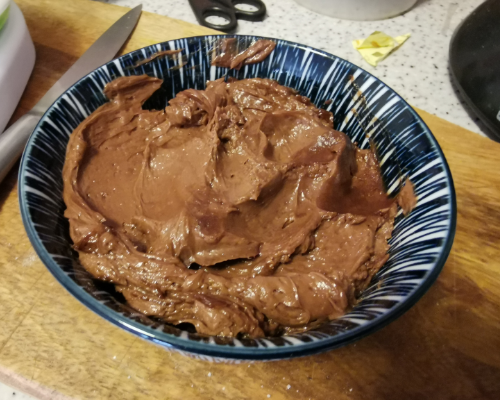 The butter was super soft once it was done and I decided to chill it in the fridge for a short time. But then I got caught up in other stuff around the cake, and totally forgot to remove the butter from the fridge in time. When I realized this, it already turned cold and damaged the cake when trying to add the layer. So I only used a tiny bit on the cake and put the rest back in the fridge for another purpose.
Throwing away 2 full packages of expensive butter was not going to happen, so I decided to improvise and use the chocolate butter to bake a cake. Cakes are always appreciated, so what could go wrong?
The ingredients
These are the ingredients I used:
200 grams of sugar
200 grams of self raising baking flour
200 grams of chocolate butter
4 eggs
You will also need:
A baking tin
Baking paper
Mixer
Bowl
Step by step process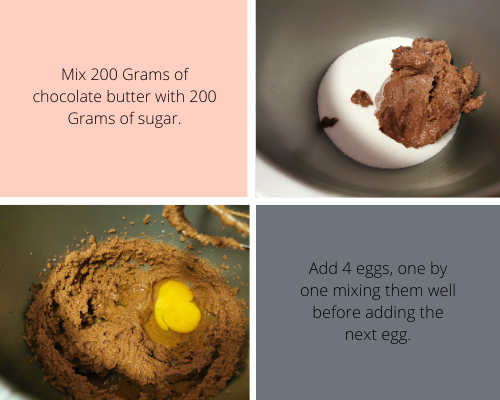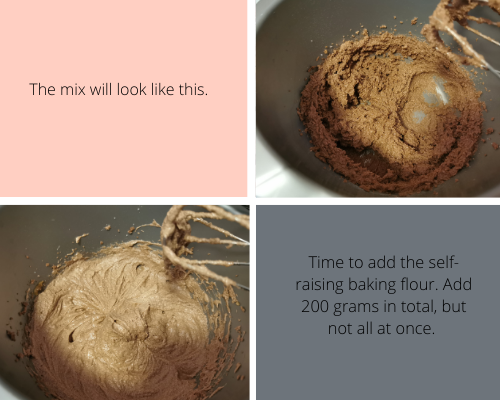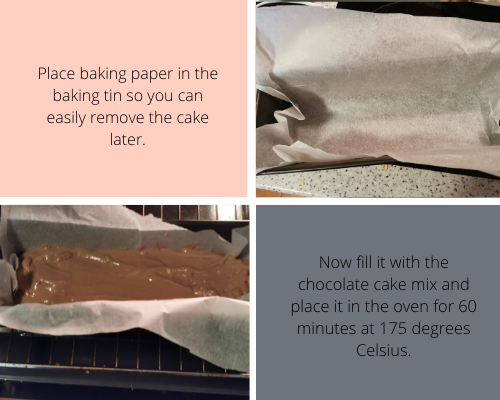 The end result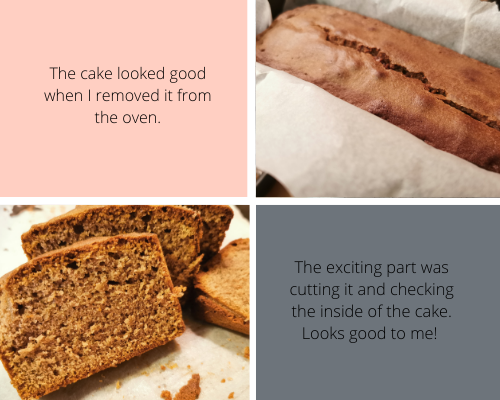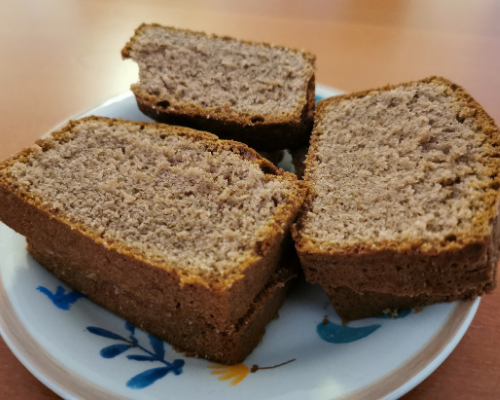 They tasted delicious! Experiment succeeded if you ask me.
Thank you for stopping by!