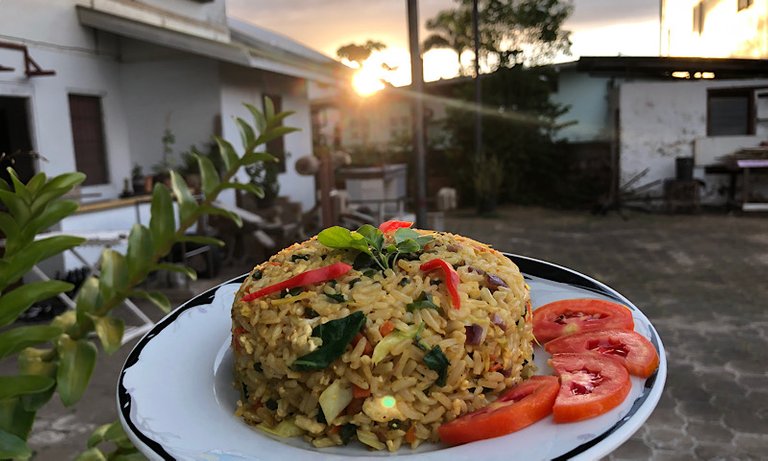 I made Tulsi Fried Rice to eat last night. I want to make a special recipe dish but I do not have ingredients more now.
I can only make food what I have now. This is food normally people in my country used pork, chicken or beef with eggs but I am vegan.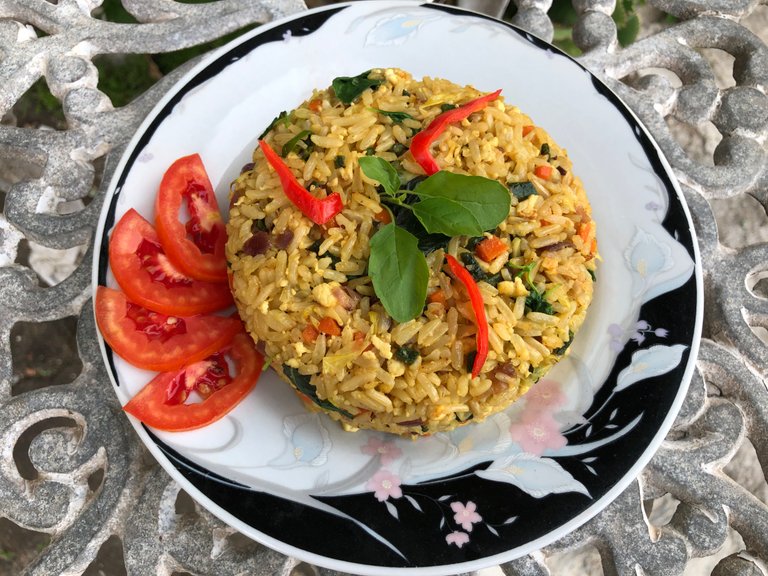 Tulsi Fried Rice
បាយឆាម្រះព្រៅបួស

Ingredients
4 cup leftover rice
150 grams tofu
several tulsi leaves
1 carrot
50 grams longbeans
50 grams cabbage
1 red onion
4 cloves garlic
1x red, 3x green chilies
2 tbsp soy sauce
1 tsp salt or to taste
1 tbsp brown sugar
1 tbsp chili sauce
1/2 tsp turmeric
1/2 tsp black pepper
Usually, I use more tulsi because I like it but I do not have more today.
Step 1

Cut all vegetables.

Step 2

Heat oil and fry garlic until brown.

Step 3

After put tofu fry a little put salt 1/8 tsp.

Step 4

Fry tofu a few minutes take it in bowl.

Step 5

Then heat oil a little fry red onion a little.

Step 6

Put carrot and chili fry them a few minutes.

Step 7

Then put cabbage, longbeans fry them a little put salt, sugar, soy sauce, chili sauce, black pepper and turmeric fry them.

Step 8

Fry them a few minutes.

Step 9

Then put cool rice and fry very well.

Step 10

Then put tofu fry very well.

Step 11

Then put tulsi fry a little to taste it ready.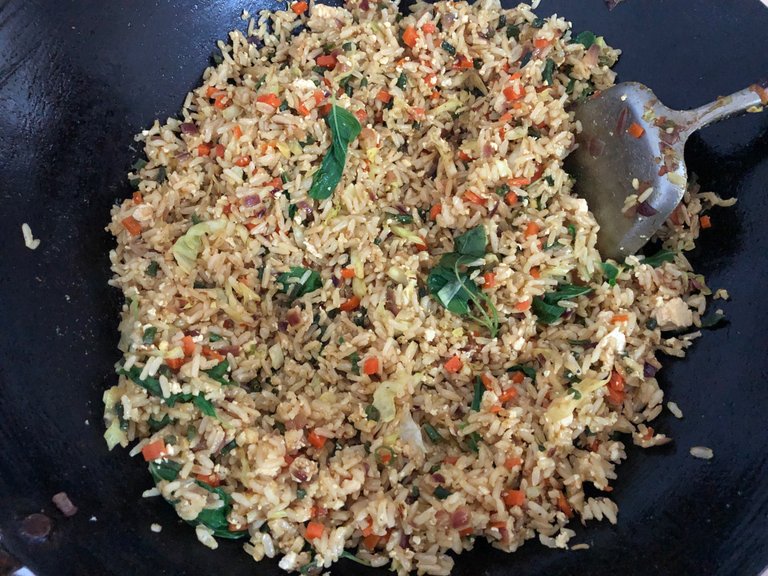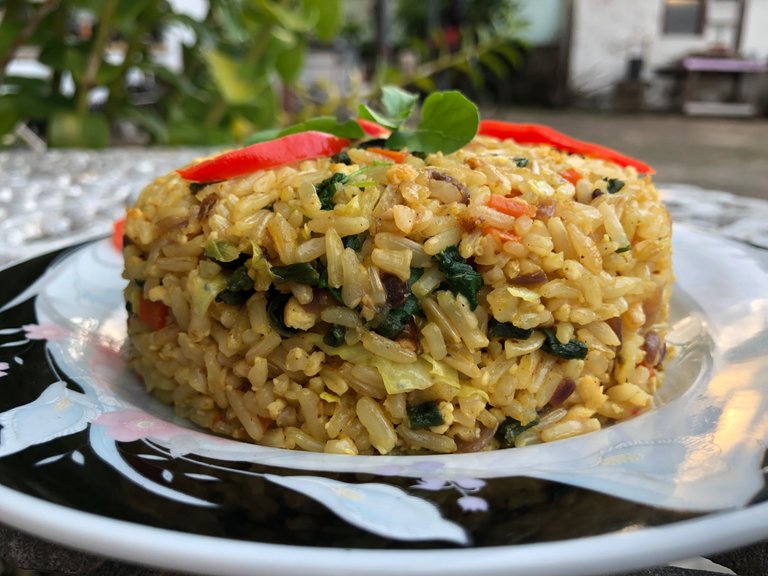 Now tulsi fried rice is ready, it's smell very good and delicious. Have a good day to everyone😘🤗

🙏 THANKS FOR READING 🙏
If you enjoyed this post, please upvote and reblog.