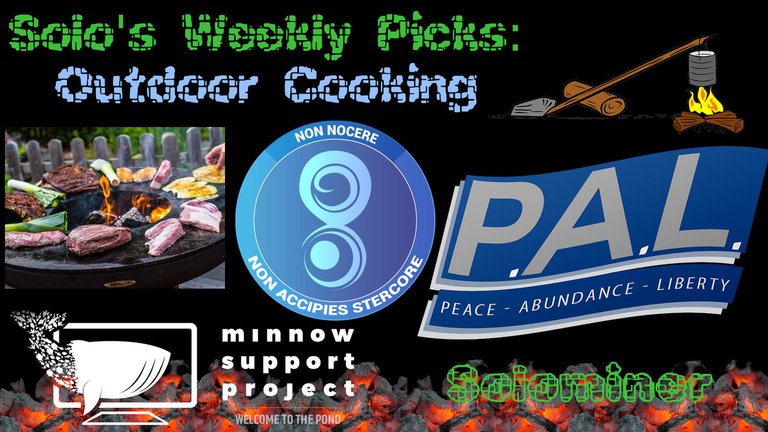 With the weather warming up, many are taking to the outdoors to enjoy cooking their favorite foods. Around the world many people find ways to get together and enjoy a nice meal. And cooking outdoors is a great way to hang out together and eat some good food together. Some use gas, others use coals, and some use wood to cook their food. Each has its pros and cons, but its great to see so many ways to prepare food.
Here are five content creators that caught my eye.
---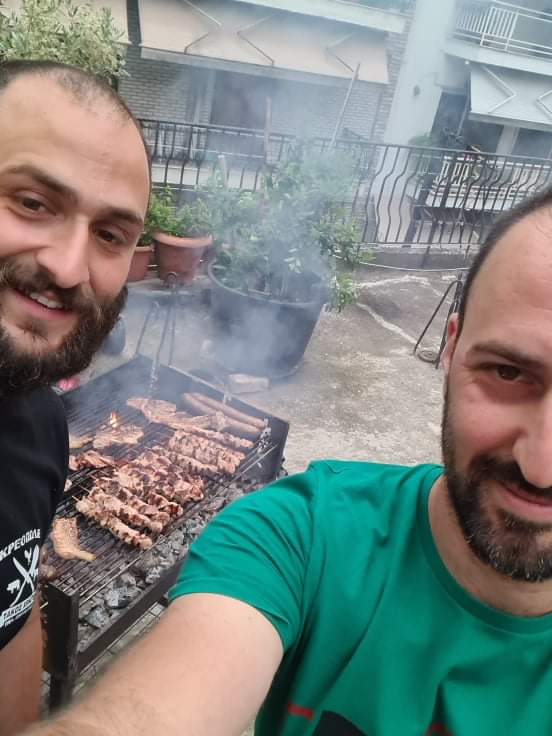 https://peakd.com/photography/@mrblackbird/barbeque-again
@mrblackbird had the opportunity to barbecue a few days ago in Greece, it was sunny so they said "lets barbecue... hahahha.." Its always a good time to BBQ when its sunny outside. Ive BBQed in the snow and the thundering rain.. The later sucks alot more, so glad @mrblackbird had a sunny say to cook with their family and celebrating their brothers birthday.
---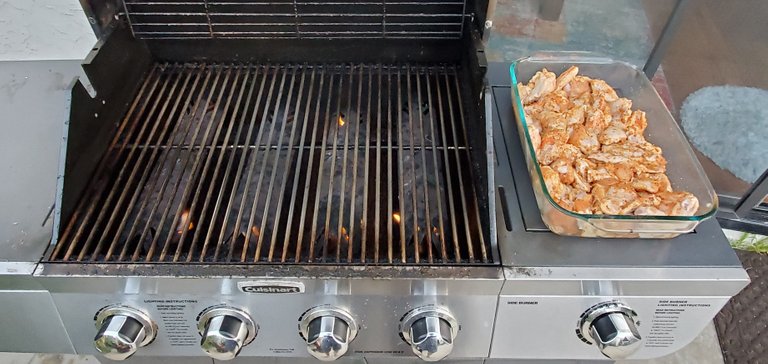 Thurs Team Dinner - Back To The Barbie! by @inalittlewhile
https://peakd.com/hive-120586/@inalittlewhile/thurs-team-dinner-back-to-the-barbie
@inalittlewhile made some chicken wings from Costco, cooking them on high heat and then flipping then they turn the heat down. A mix of spices are used to a rib rub and some pictures are shared of the cooked and prepared food. Looks real good!
---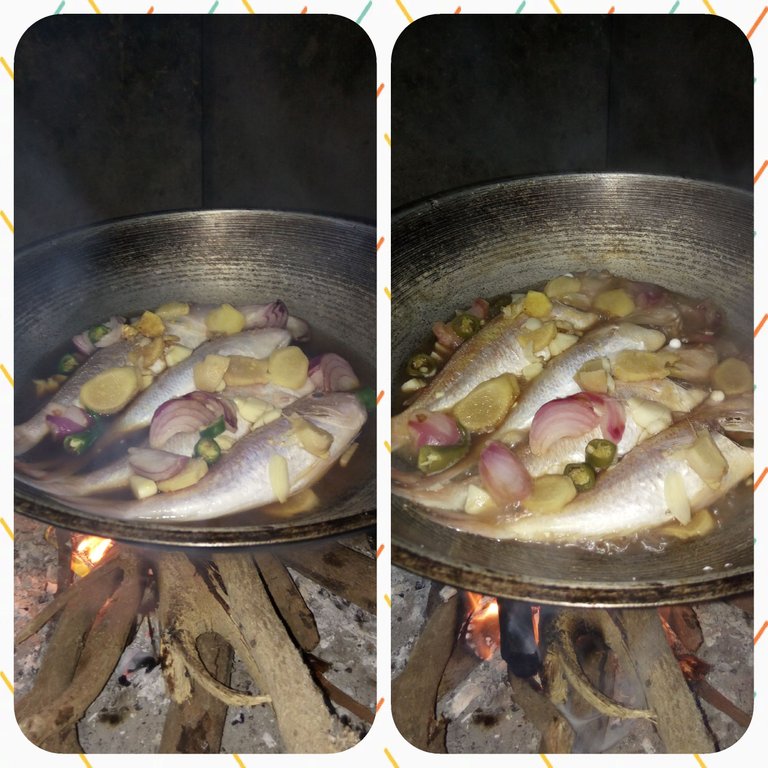 https://peakd.com/hive-120586/@shikika/fish-paksiw
@shikika cooks some fish using fire wood. Four fish are being cooked and each in the group gets one fish to eat. I bet the wood they cooked the fish on added some great flavor to the food. When I go camping and cook on a campfire, the flavor is enhanced by the wood. Boiling water and making tea on a campfire is something quite special to me, the tree sap gets vaporized and finds its way into the water giving it a very nice taste.
---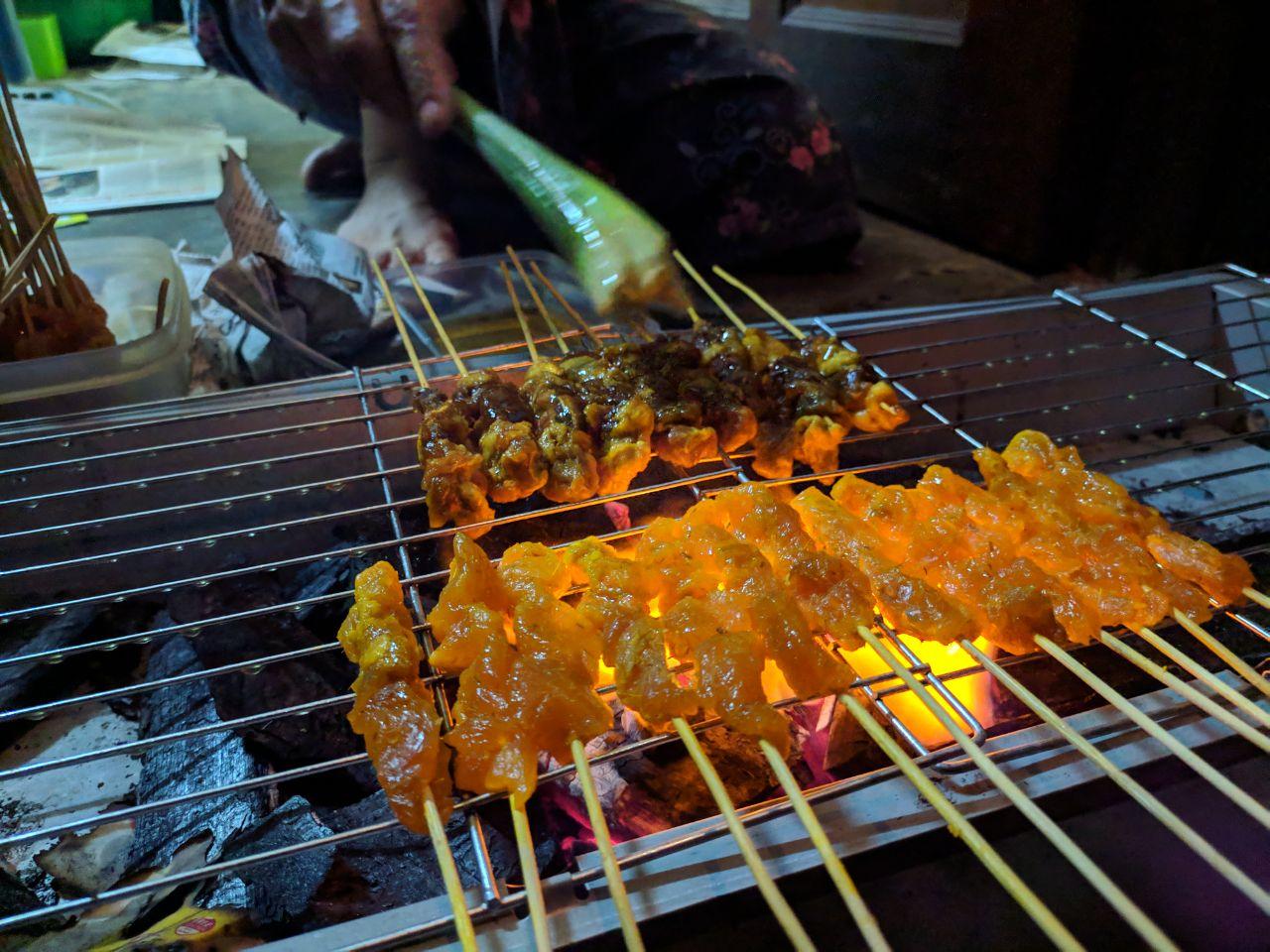 MUTTON SEKUWA - A POPULAR STREET FOOD IN NEPAL!! by @leoumesh
https://peakd.com/hive-120586/@leoumesh/mutton-sekuwa-a-popular-street-food-in-nepal
@leoumesh Shares with us some boneless meat being cooked on coals. Street food that costs 30 cents per stick. Amazing they cost that little, around where I live they would be a few dollars at least. Looks delicious none the less and I would love to try some. I had no idea what this recipe was called, but reading further into the post its called "Sekuwa"
---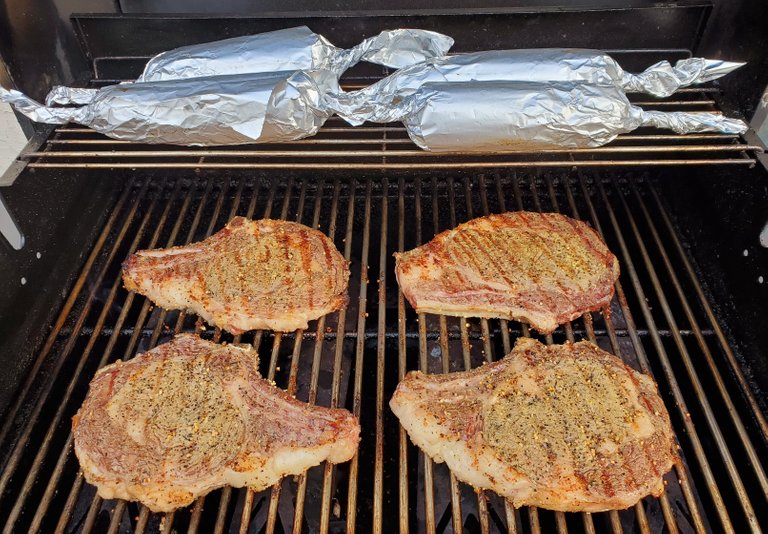 Pretzel Mania Turned Into A Full Course Meal - Grilled Ribeye!! by @inalittlewhile
https://peakd.com/hive-120586/@inalittlewhile/pretzel-mania-turned-into-a-full-course-meal-grilled-ribeye
Another post by @inalittlewhile showing off grilled Ribeye steaks. Along with some corn on the cob seasoned with butter, salt pepper and wrapped in foil. The Ribeye steaks had a blend of two seasonings. Two products made by Kinders.
---
Thats my five curations of Minnows on the Hive Blockchain.
Addresses below to help me buy better camera equipment and support me to travel to locations to do photo and video and overall great blogs in new places. I would be happy to list some of the contributors in my posts for donations that help me along the way.
| Coin | Address |
| --- | --- |
| BTC: | bc1qhfmvd2gywg4fvrgy2kkkkyqta0g86whkt7j8r7 |
| LTC: | ltc1qdyzm5cwgt8e2373prx67yye6y9ewk0l8jf3ys9 |
| DASH: | XkSqR5DxQL3wy4kNbjqDbgbMYNih3a7ZcM |
| ETH: | 0x045f409dAe14338669730078201888636B047DC3 |
| DOGE: | DSoekC21AKSZHAcV9vqR8yYefrh8XcX92Z |
| ZEN: | znW9mh62WDSCeBXxnVLCETMx59Ho446HJgq |