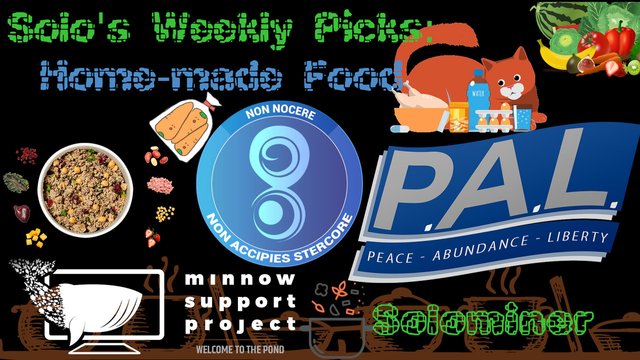 This week I searched for posts about homemade food. I really appreciate what others cook while at home as I rarely goto restaurants. And most of my best meals have been made by me or a loved one. Glad to see others enjoying cooking done in their own kitchen instead of relying on stores to make it for them.
Here are five minnows I curated that are posting about homemade food, some fried, some roasted and others made in a unique way. All delicious and worthy of sharing.
---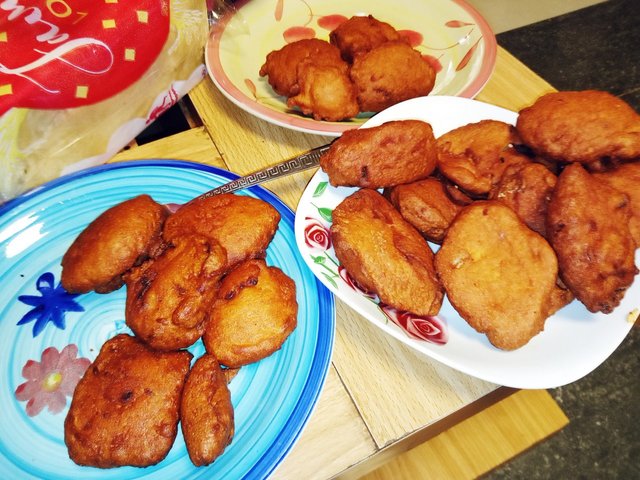 Homemade Freshly Sauce Beans Cake Production Garnished With Bay Leaf, Nutmeg Herbs Spices by @mattsanthonyit
https://peakd.com/hive-120586/@mattsanthonyit/homemade-freshly-sauce-beans-cake-production-garnished-with-bay-leaf-nutmeg-herbs-spices
@mattsanthonyit talks about how he was shown how to prepare food as early as ten years old. But over the years he has honed his skill and can now make African dishes with ease. He wrote this post as a step by step on how to make this fried food.
---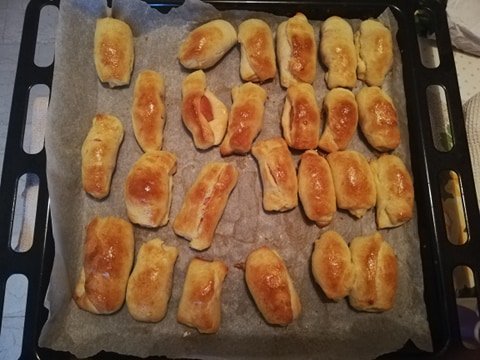 How to make 120 finger foods ( ft. sausage or cheese) and spend less than 5 € !!! by @puellacreativa
https://peakd.com/hive-120586/@puellacreativa/how-to-make-120-finger-foods-ft-sausage-or-cheese-and-spend-less-than-5-eur
Making large quantities of food can be quite affordable when doing it yourself. I have saved alot of money by making my own foods and even growing my own fruits and vegetables. @puellacreativa shares with up how she makes 120 finger foods on the cheap. Adding sausage to rolled out flour she then fries them making a tasty snack.
---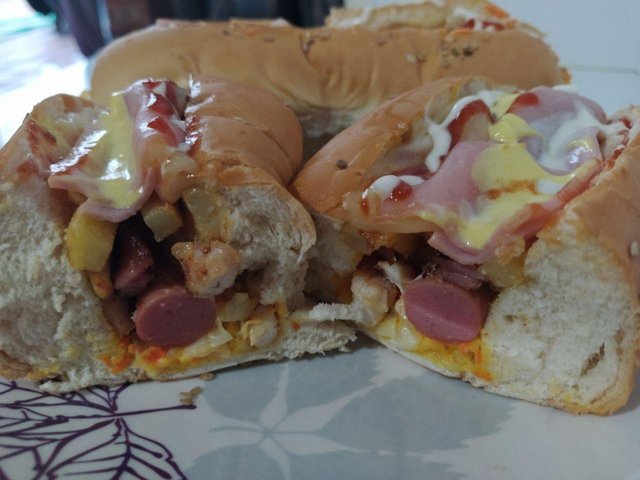 It'ssss time to pepiperros - A delicious dinner / Esss hora de pepiperros - Una deliciosa cena by @wesp05
https://peakd.com/hive-120586/@wesp05/it-ssss-time-to-pepiperros-a-delicious-dinner-esss-hora-de-pepiperros-una-deliciosa-cena
We get to see how certain fast food in Venezuela is made, its called pepiperros. Its a mix of hot dog and cheesestake sandwich. @wesp05 steps us through the process and shows us animated GIFs as he works the food. By the end of it there is a delicious supreme hot dog, I bet it was delicious.
---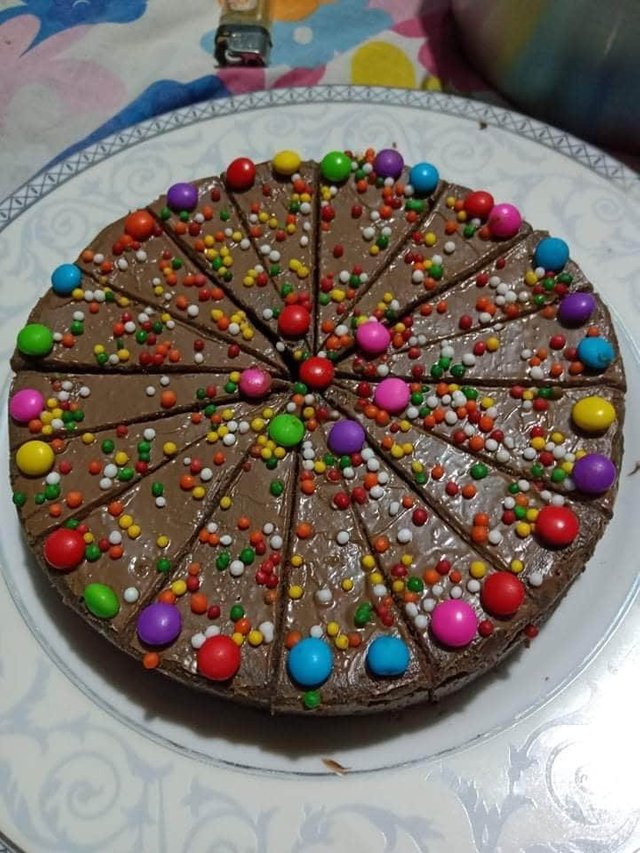 Homemade cakes | Very tasty and soft to eat, was very good. by @yeakub50
https://peakd.com/hive-120586/@yeakub50/homemade-cakes-or-very-tasty-and-soft-to-eat-was-very-good
Sometimes you miss what you cannot have, such is the case for @yeakub50. They could not get out of the house due to lock down. So @yeakub50 and their cousin made their own cake. It was real tasty and soft to eat, was very good. @yeakub50 gives some tips on how to make a successful cake like using white part of the egg should be used and how to beat the butter so its ready for use in a cake.
---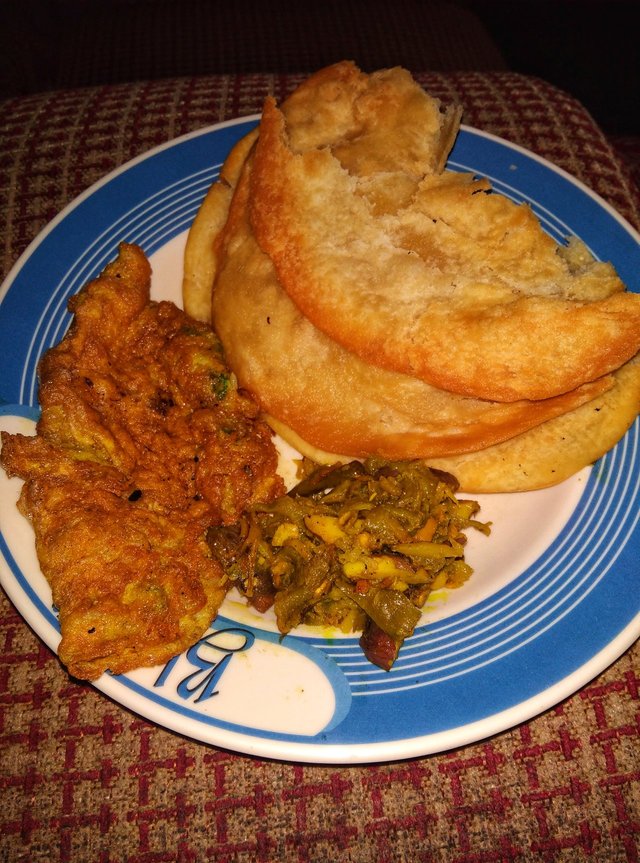 Food of different tastes by @hiramoni
https://peakd.com/hive-120586/@hiramoni/food-of-different-tastes
Being sick can make it hard to enjoy the foods you normally eat. Requiring you to change your diet when not feeling well. I remember having chicken soup when I was sick was a big thing. But others have their own way of coping with sickness. @hiramoni shows us what she has been eating, as the usual rice and other foods do not taste well to her.
Thats my curation of five minnows on the Hive Blockchain for the week. Stay tuned next week to see the next five of Solo's picks.
Addresses below to help me buy better camera equipment and support me to travel to locations to do photo and video and overall great blogs in new places.
| Coin | Address |
| --- | --- |
| BTC: | bc1qhfmvd2gywg4fvrgy2kkkkyqta0g86whkt7j8r7 |
| LTC: | ltc1qdyzm5cwgt8e2373prx67yye6y9ewk0l8jf3ys9 |
| DASH: | XkSqR5DxQL3wy4kNbjqDbgbMYNih3a7ZcM |
| ETH: | 0x045f409dAe14338669730078201888636B047DC3 |
| DOGE: | DSoekC21AKSZHAcV9vqR8yYefrh8XcX92Z |
| ZEN: | znW9mh62WDSCeBXxnVLCETMx59Ho446HJgq |