I hope everyone is well. I wish everyone a good time, but today has been a different day for me because it has been raining all day and I returned home early from work in the evening.Honestly, for those of us working people, rainy days are actually very difficult because these days there are a lot of hardships at work and at home.
---
After we got home today I thought I would make a sandwich today and I told you my darling she agreed and finally she made sandwich .It's raining outside and it's fun to eat sandwiches in this weather so we tried to eat hot sandwiches.
---
These sandwiches are very tasty and fun to eat.One of the specialties of these sandwiches is that they can be made very easily so we sometimes make these sandwiches when we have time. It didn't take much effort to make them, it just took white bread, eggs and some sugar and oil.
---
First we took the white bread and put the bread in another pot then mixed the eggs and water and sugar in another pot and dipped the bread in there and then deep fried the bread in oil.Then when it is well fried, it becomes a sandwich and the sandwich is good to eat with everything and we basically ate it today with tomato sauce.
---
However, on a rainy day like this, we had a good evening today and all in all we had a good time and we had a good time.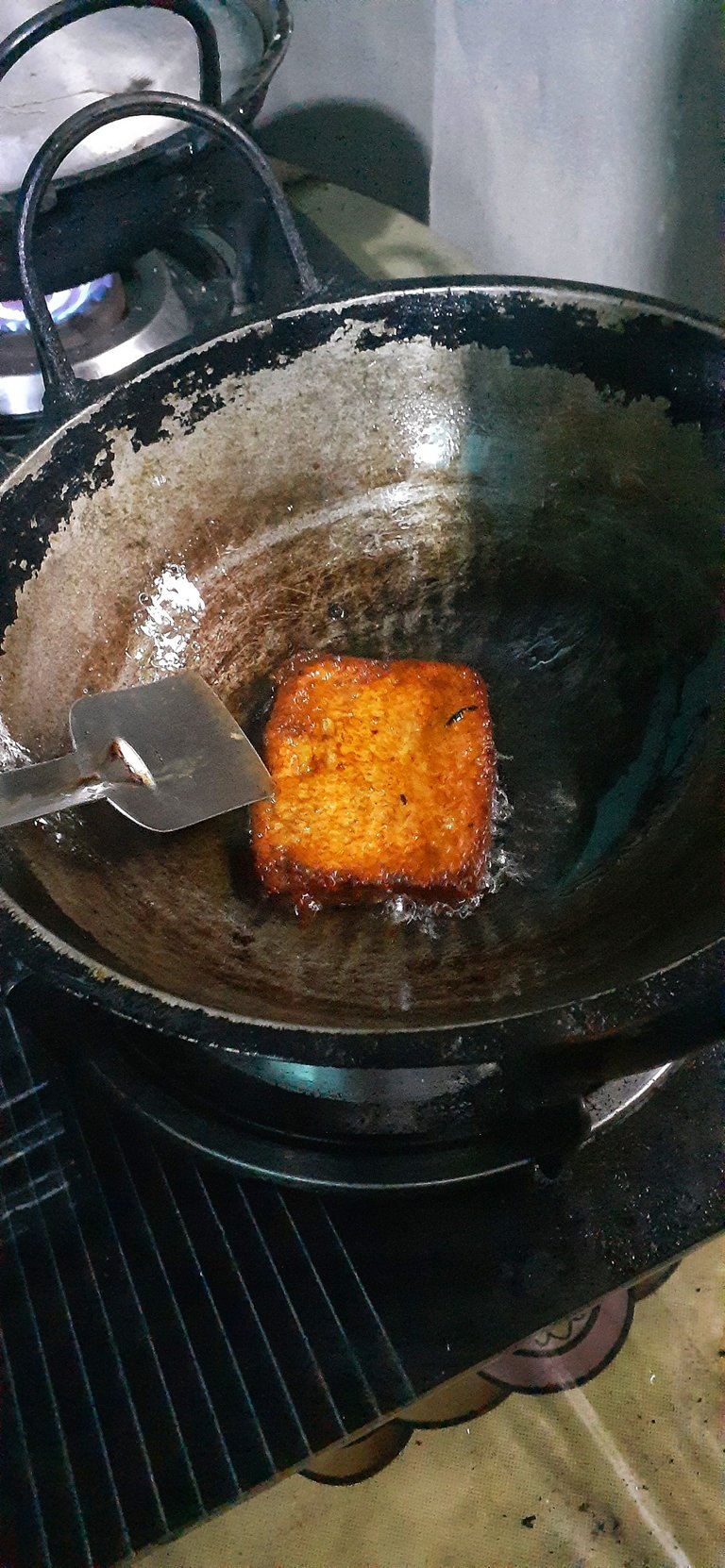 ---