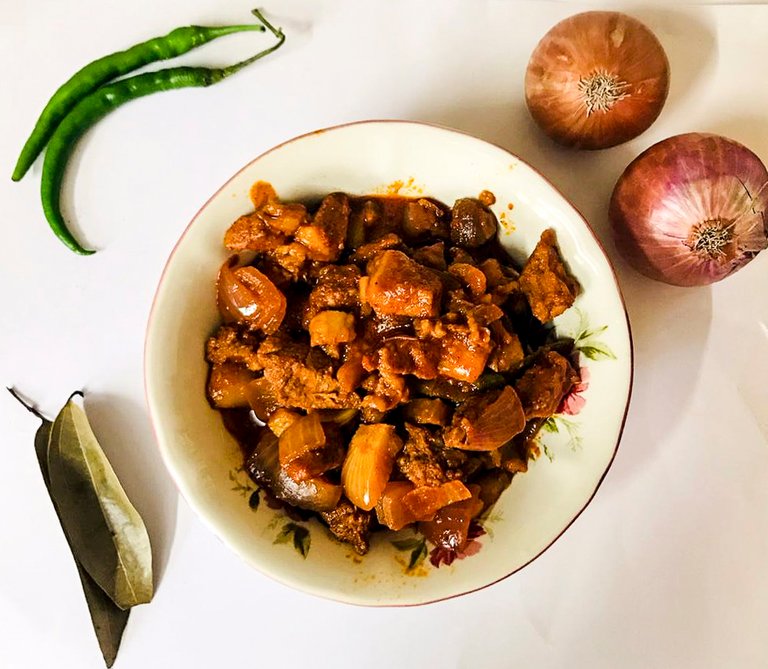 Pork Bafat is one of the classic recipes among the Konkani catholics in Mangalore. This recipe has been followed from ages and it's very simple and also absolutely delicious.
Ingredients:
Onion
Green chilly
Ginger
Garlic
Bay leaves
Bafat powder
Tamarind water
Salt
And of course the Pork
Instructions:
Heat the dish and add tamarind water.
Now add bafat powder, bay leaves and salt to taste.
Now add the pork and let it cook for a while in medium flame.
Now add onion, green chilli, ginger and garlic and let it cook.
That's it! Didn't I tell it was a simple but awesome recipe! Your pork bafat is ready to be served!