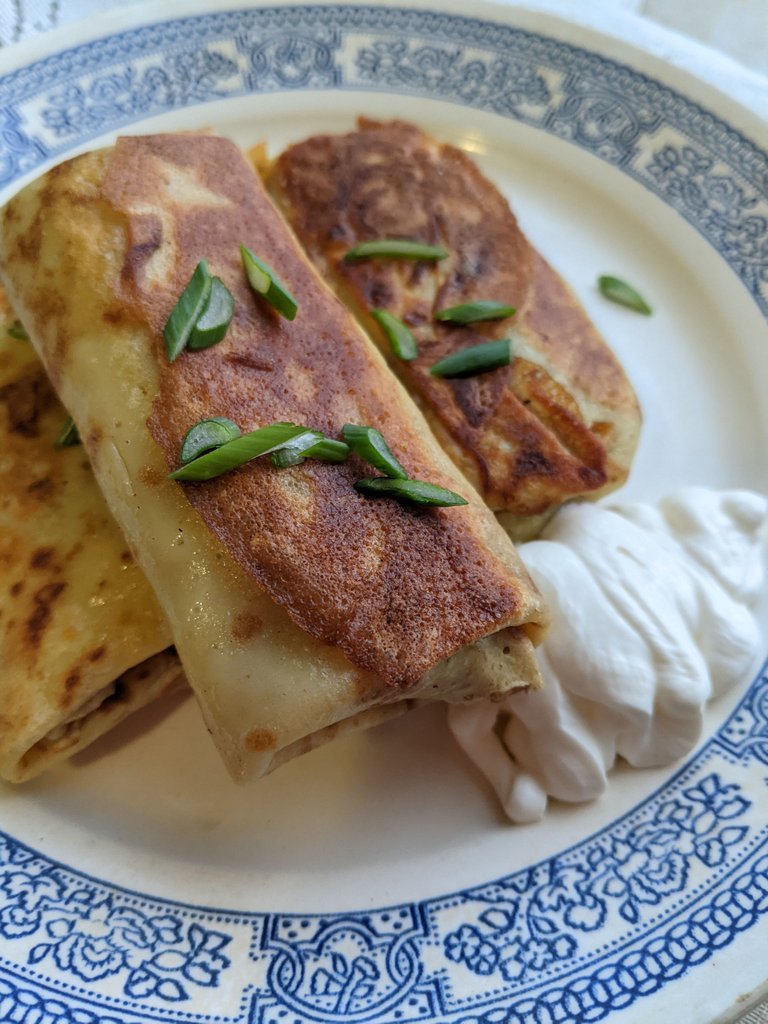 налисники з рижиками
---
За час грибного періоду, чоловік з друзями часто вирушає на полювання за грибами і привозить різні гриби. Тому, ми часто заготівляємо на зиму гриби у вигляді сушення, маринування або заморозки. Ось недавно готувала налисники з рижиками, які були попередньо відварені і заморожені.
Млинці, я традиційно роблю на молоці і переважно на око, як кажуть, тоюто все приблизно по відчуттю.
До тіста я даю молоко, яйця, борошно, цукор, сіль, олію.
Коли смажу млинці, то на сковорідку жиру вже не даю. Так мені більше подобається.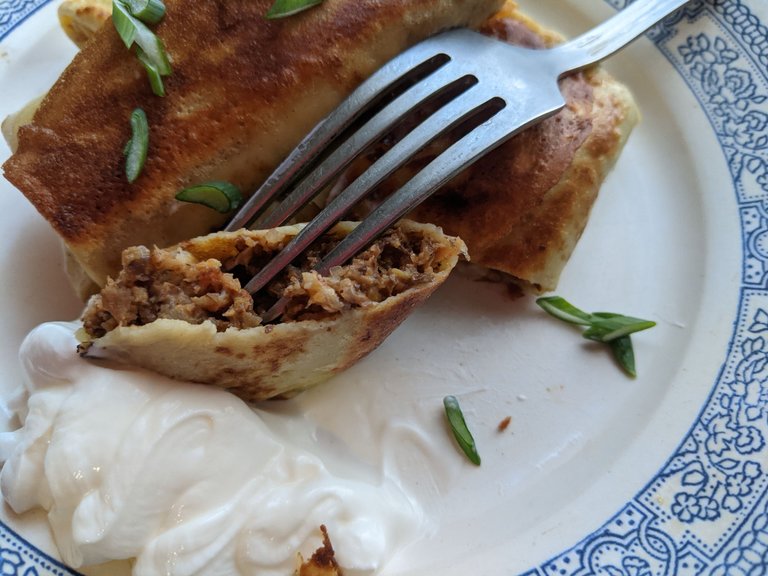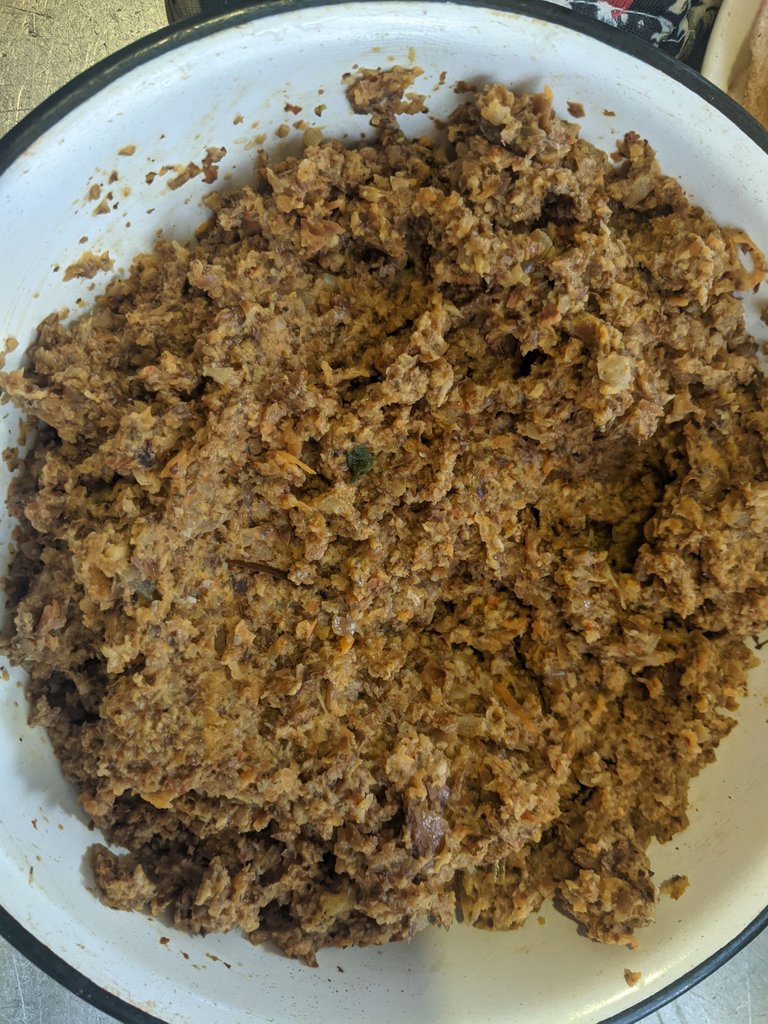 ---
Рижики розморозити, нарізати цибулю, натерла моркву. Це все разом смажити на шматочку масла. Приправити сіллю, перцем і будь-якими спеціями до смаку. Тоді перемолоти блендером масу і загорнути в млинці.
Виходить цікава страва.
Якщо ви любитель грибів, то зберігайте рецепт.
---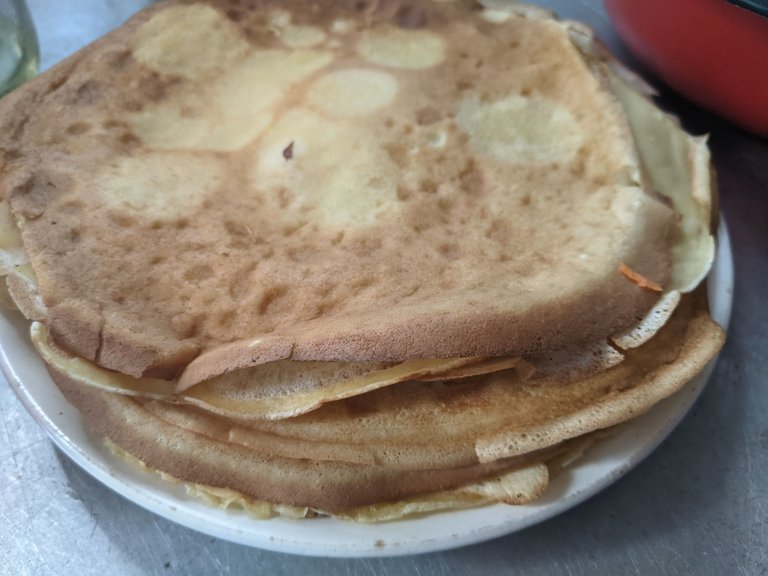 ---
Pancakes with Saffron milk cap.
During the mushroom period, my husband and friends often go for mushrooms and bring various mushrooms. Therefore, we often harvest mushrooms for the winter in the form of drying, pickling or freezing. Here recently prepared pancakes with mushrooms which were pre-boiled and frozen. Pancakes, I make traditionally on the sensations of the dough, that is, everything is approximately. To the dough I give milk, eggs, flour, sugar, salt, oil. When I fry pancakes, I don't put fat on the pan anymore. So I like it better.
---
Defrost the mushrooms, chop the onion, grate the carrots. Fry it all together on a piece of butter. Season with salt, pepper and any spices to taste. Then grind the mass with a blender and wrap in pancakes. It turns out an interesting dish. If you are a fan of mushrooms, then keep the recipe.
---