I WENT TO JEJU AND HAD SAMGYUPSAL WITH GO ARA AND CHINGGU!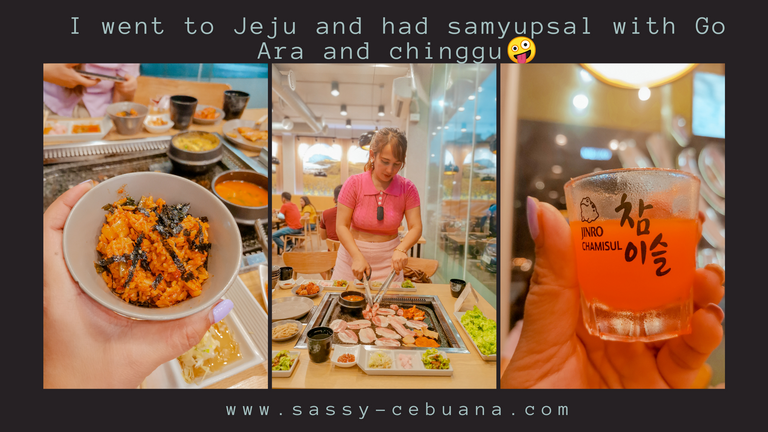 Are you a kdrama fan? Well if you are, you probably know Go Ara. She's a great actress and had so many roles that made me a fan. She's even paired with my oppa Park Seo Joon in Hwarang with Park Yung Sik. Few weeks ago, I had dinner with our very own Go Ara in Cebu. I hate to admit it but my sister @jongcl can pull off a Korean look because of her skin, facial features and her bangs. My Cebu Hive family believes that she looked like Go Ara 🙄 (lol) .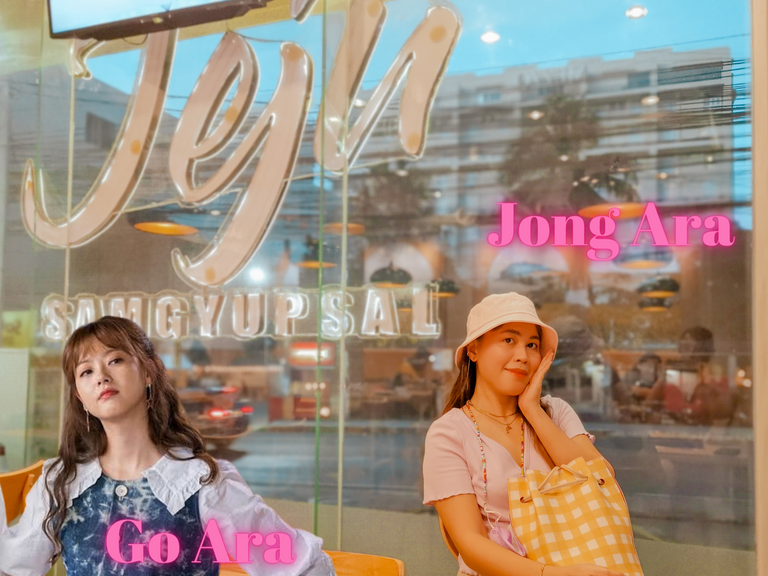 Is she? 🤔 well, there's a little similarity perhaps. This was actually a plan dinner with some of my hive Cebu fam @explorewithsasha @itsmiessyonpeakd and supposedly with @asasiklause (who fell asleep and nowhere to be found🙄😜🤣).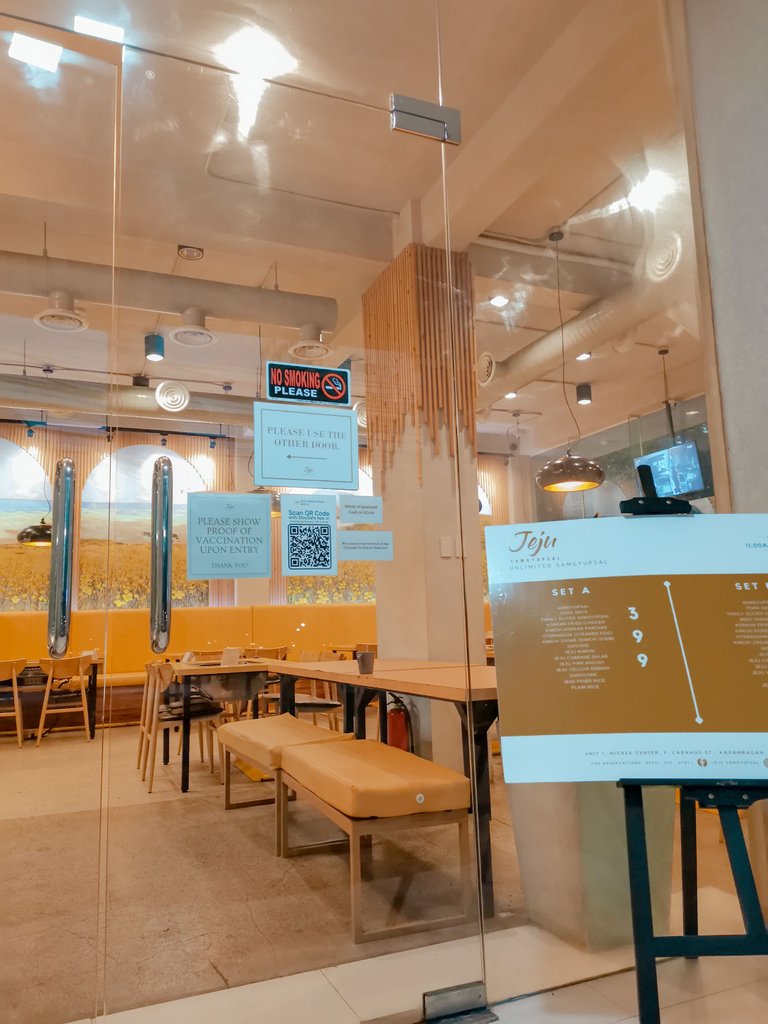 We were supposed to meet over coffee but since @jongcl and I, were craving for samgyupsal after so many months of not being able to dig in, we asked them to have a dinner first at Jeju Samgyupsal. I called in advance to reserve a seat but it was really funny that when we arrived they gave us the one that was not reserved. They end up calling us over my mobile phone while we were cooking to ask if we were coming and I just laugh and wave my hand that we were already eating. Perhaps, the staff miss that one out when I told her that I texted them for the reservation but got no reply.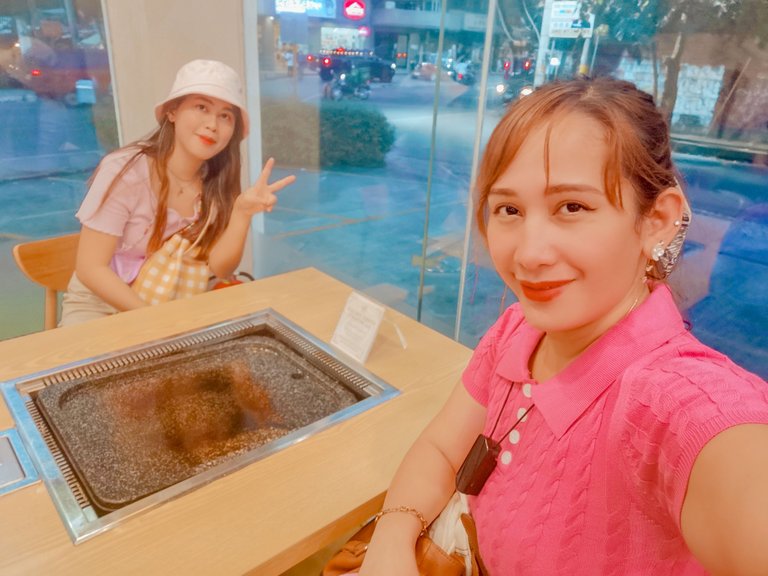 While waiting for them, we had the set A for Php399.00 (pork only for the meat) since we're not really a fan of beef.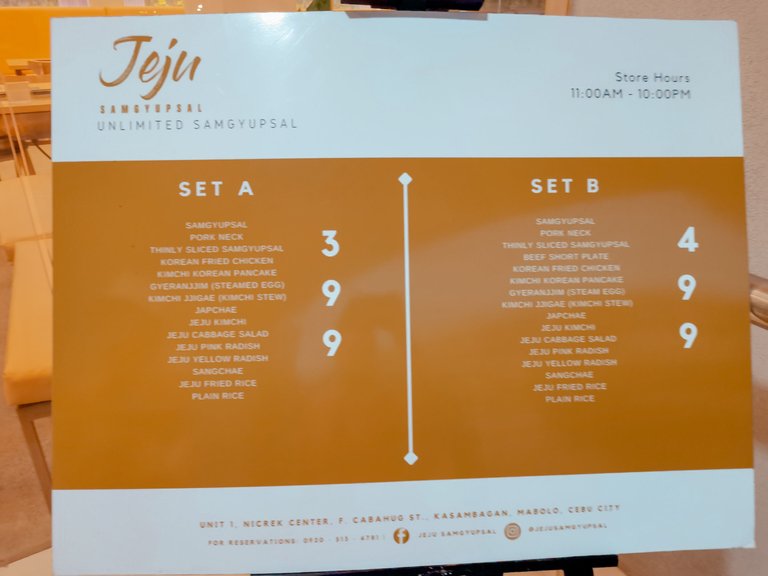 Since I've read my friend @jezwanderer 's blog about their experience in Jeju, I know right then that we're going to love it, especially that they have a lot of side dishes which I really love. Their Korean fried chicken taste really good! I love the sweet and spicy combination. I love the Samgyupsal too since the meat is so tender and goes really well with their fried rice.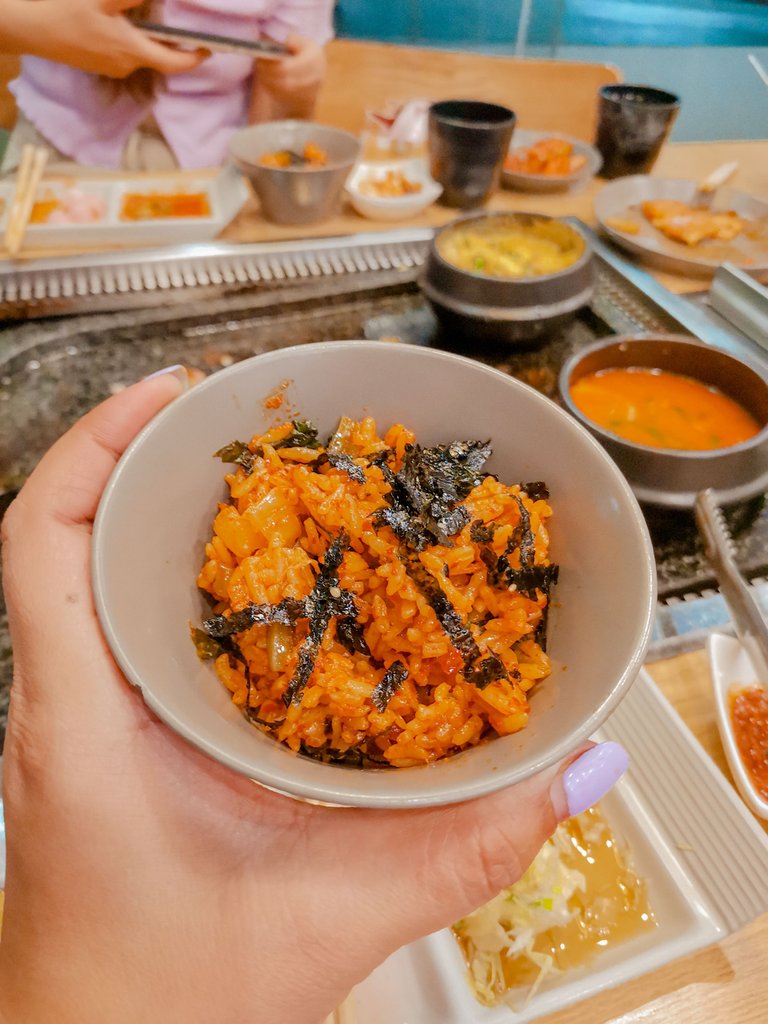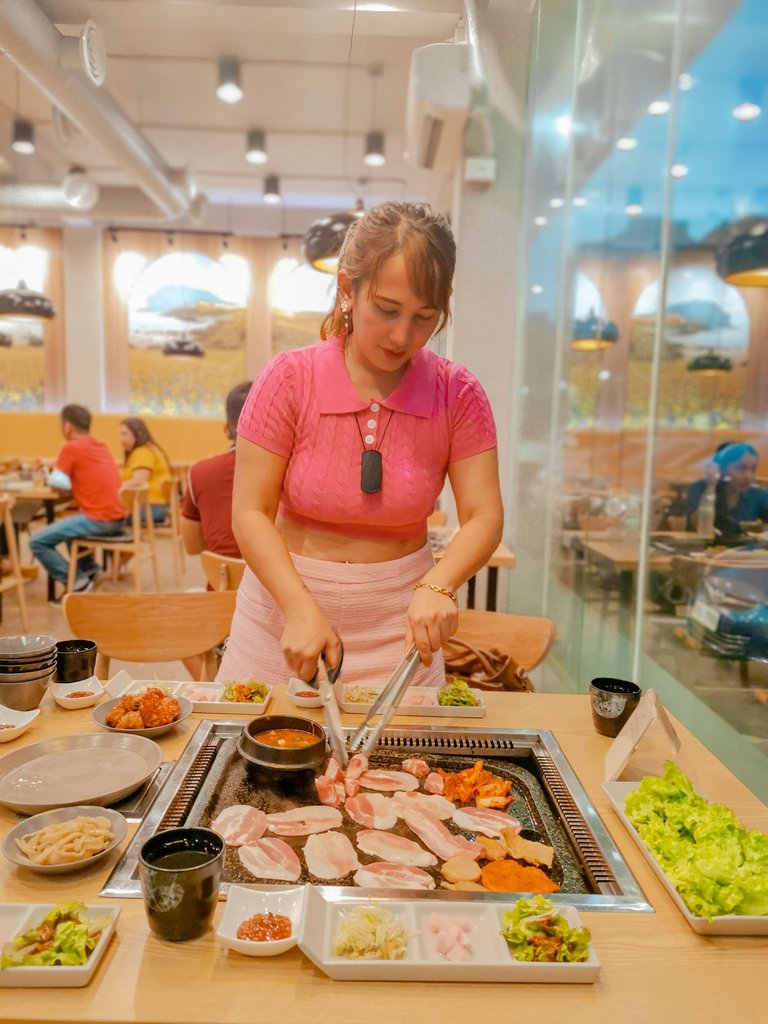 While cooking, me and my sister we're talking about the upcoming Christmas and the things that we needed to buy. A few minutes, Miessy finally arrived followed by Sasha. We talked about hive and was enjoying the food while we continue to contact Klause who haven't responded to our message. A few minutes, he texted us that he won't be able to make it since it's past six already. He was really having a good sleep that's why he wasn't able to wake up at the set time and he promised that he will make up for it which he did. (It's okay Klause, all good since we know that you probably might not enjoy it there because you're a vegan😊)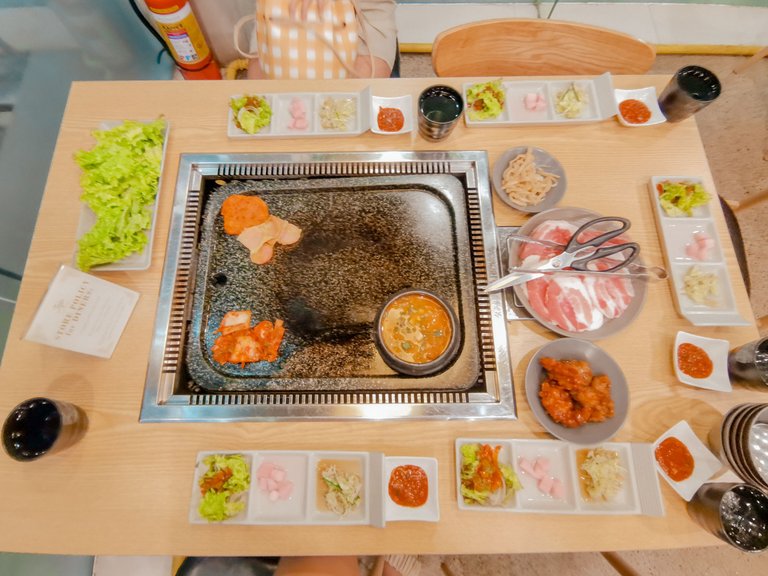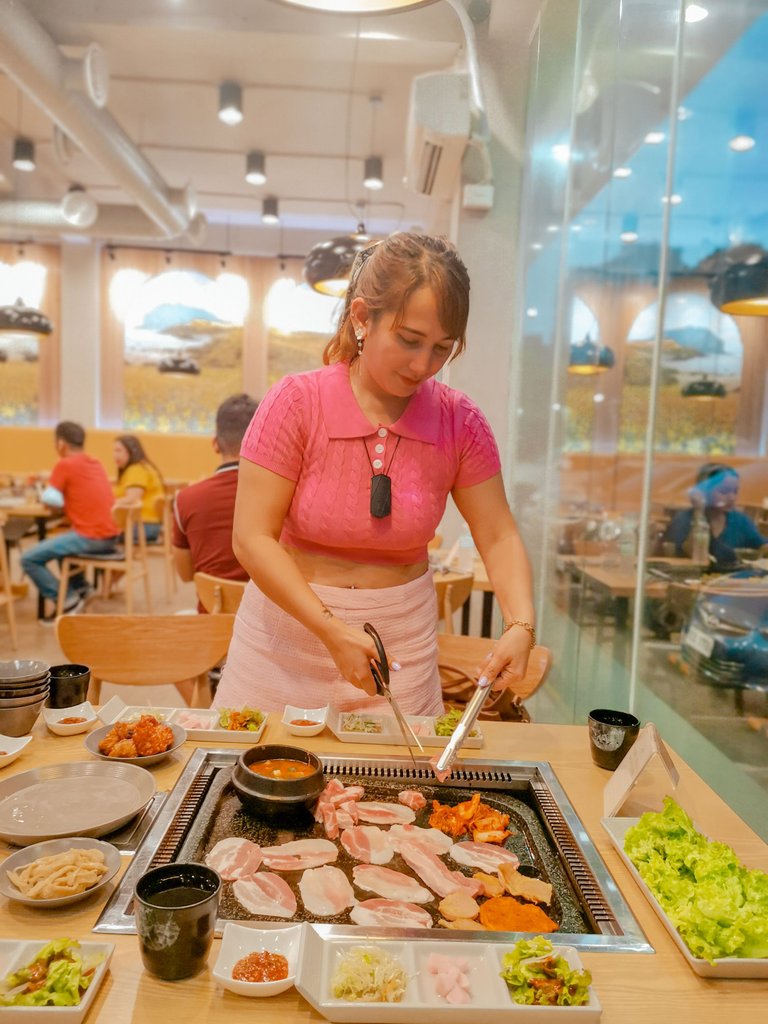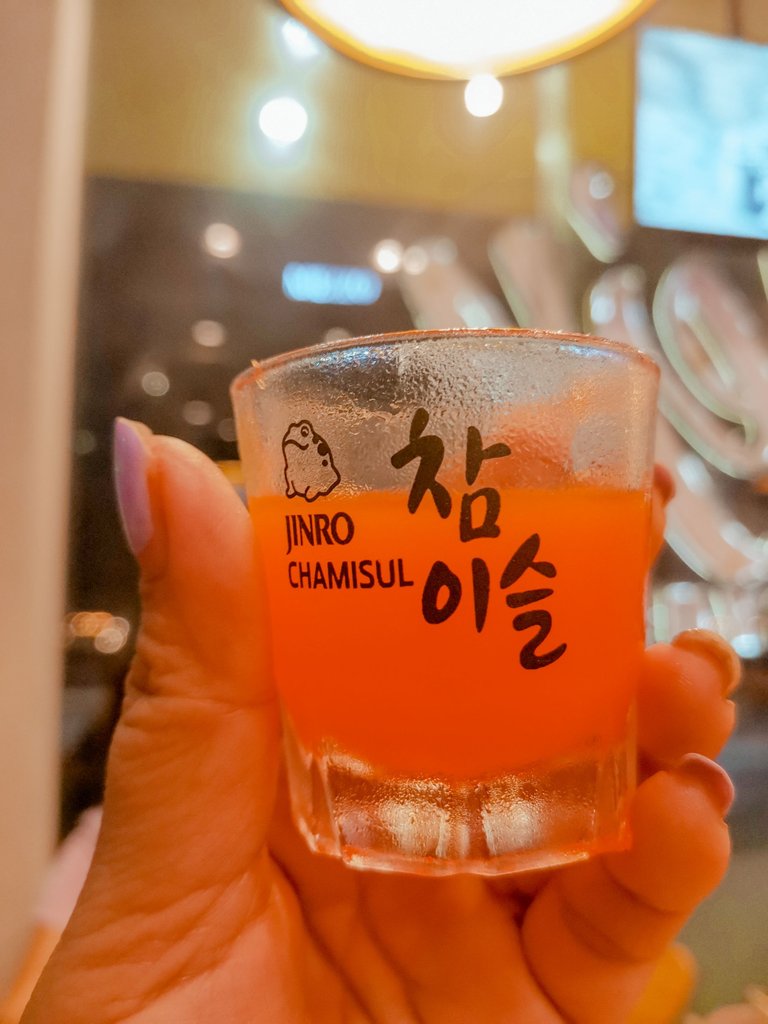 After our meal, they served us their famous Jeju Tangerine jelly for dessert. Jeju made our tummy full! I forgot to mention that I also love the place since it's well ventilated, given that they have high ceiling and the bright lights made the surrounding well lit that it is good to take photos.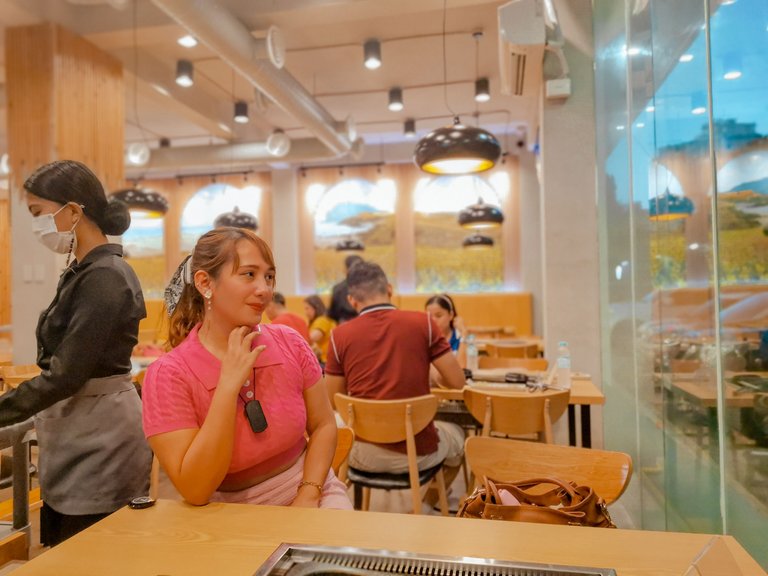 Overall, it's a must visit Korean restaurant! I'll probably dine in here again with my gorgeous friends @jezwanderer @simpledemple and chrissie soon but not too soon, maybe next year 😊.
We had a group photo and decided to talk about our plans for the upcoming Christmas party at Starbucks so we can have some coffee.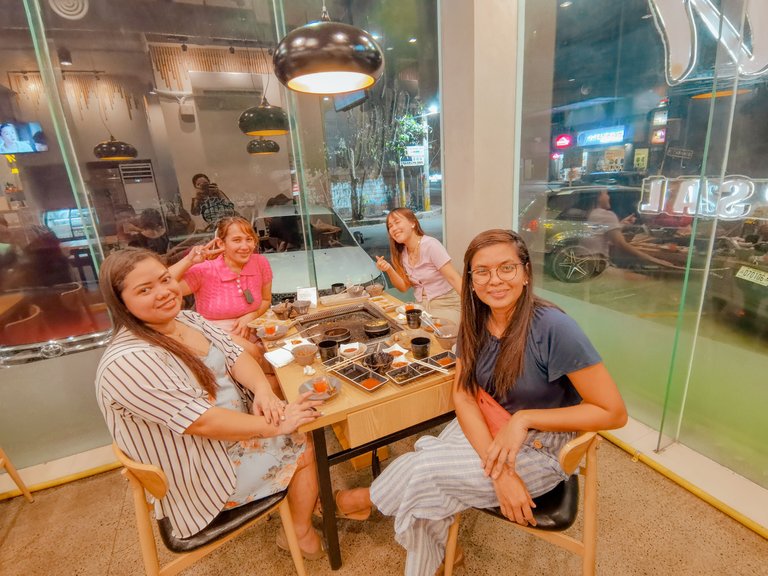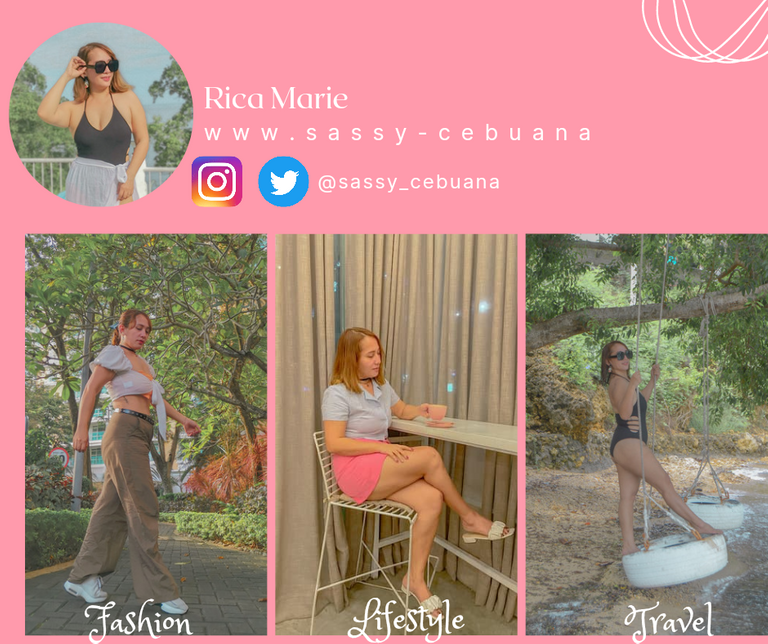 Sassy Cebuana blogs about her personal style, lifestyle, travels, and shares about her experience being a single mom and anything in between. She wanted to inspire others by documenting it here at this little corner in hive.
If you love her content, it will mean a lot if you upvote and leave a comment for this single momma. For blog collaboration or inquiries, feel free to contact her on her social media channels or email her @ [email protected]


INSTAGRAM | TWITTER | FACEBOOK



---
---