Today was my first attempt to make sweet tsourekia buns, a traditional Easter recipe.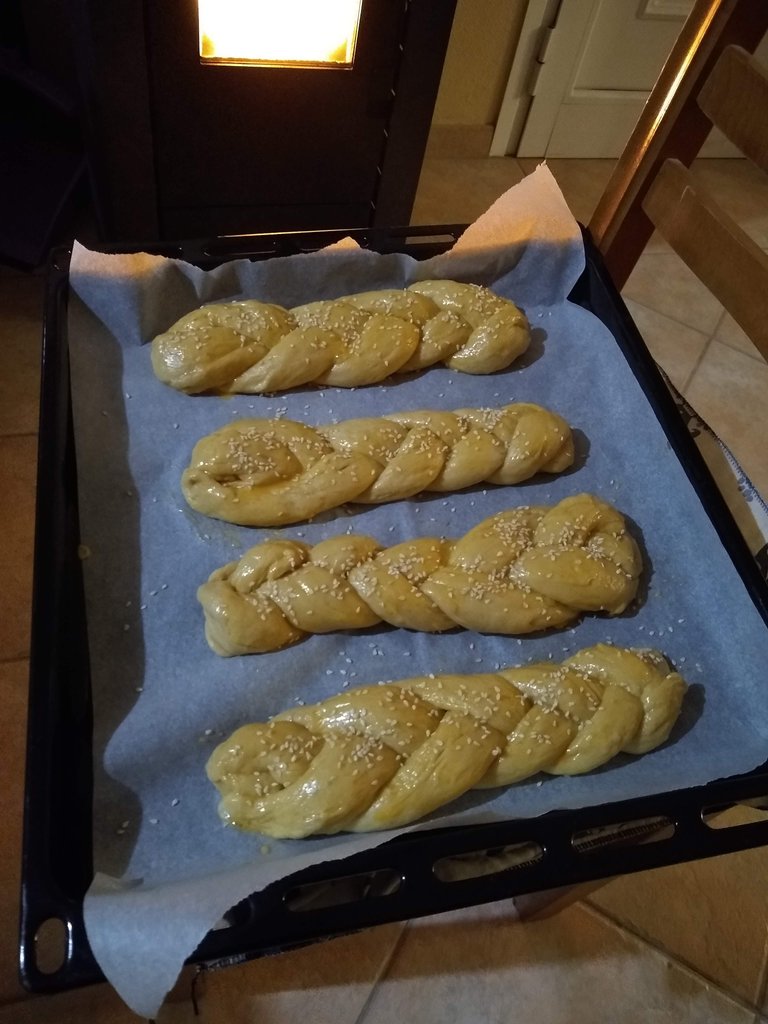 I followed a new recipe I found on a Facebook Cooking Group, made a nice dough and let it rest on the stove for 2 hours. Then I made my beautiful braids...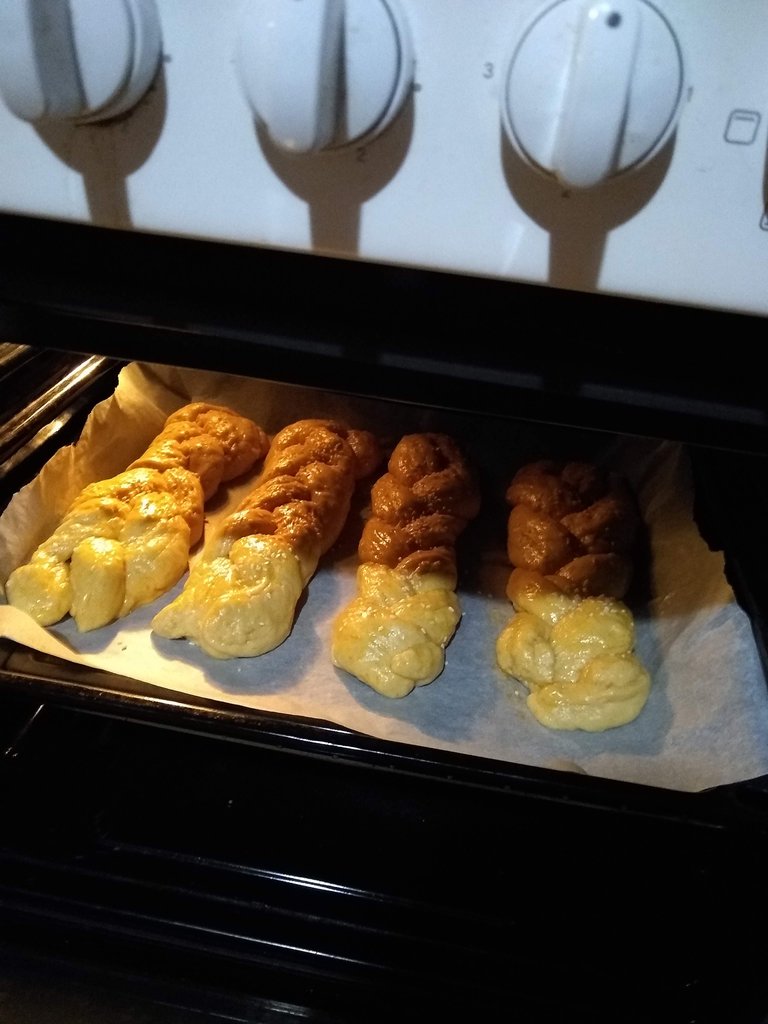 Brushed some egg wash, sprinkled a little sesame on top and baked in a preheated oven at 200 degrees for about half an hour.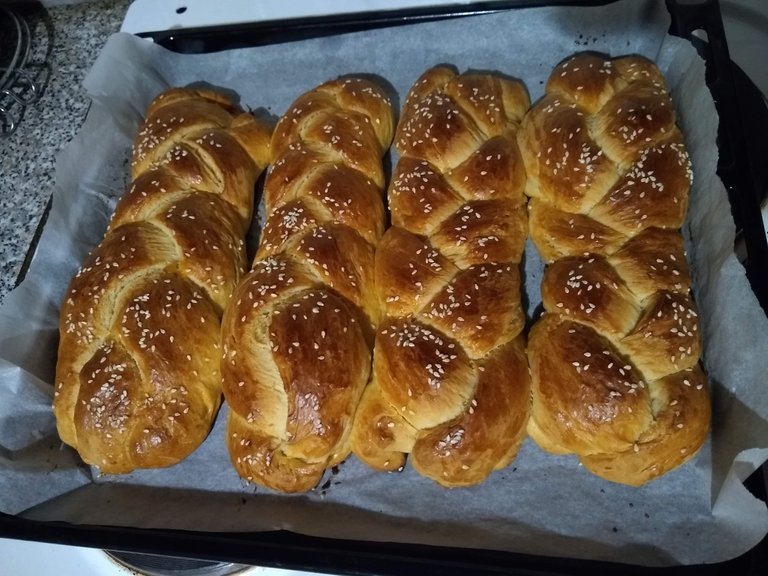 The scents of mahleb, cardamom and orange filled the house! We already had one braid with Trumpman for dinner. Two are going to our mothers tomorrow, another two are waiting to be consumed for breakfast, snack or whatever and three are going in the freezer for those sudden cravings...
---

---
Original content by @ruth-girl - 2021 - All rights reserved
Originally posted on HIVE, also shared on my Steemit blog