It has been a loooong full Saturday today with lots of tidying, cleaning, laundry and some Netflix as a relaxing break. Therefore, our lunch today was something quick and healthily dirty!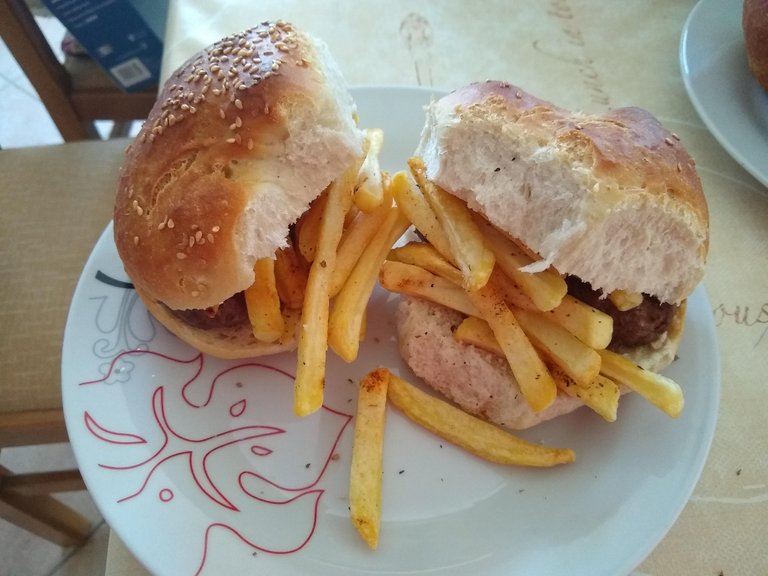 Homemade burgers, with fresh buns from the baker's...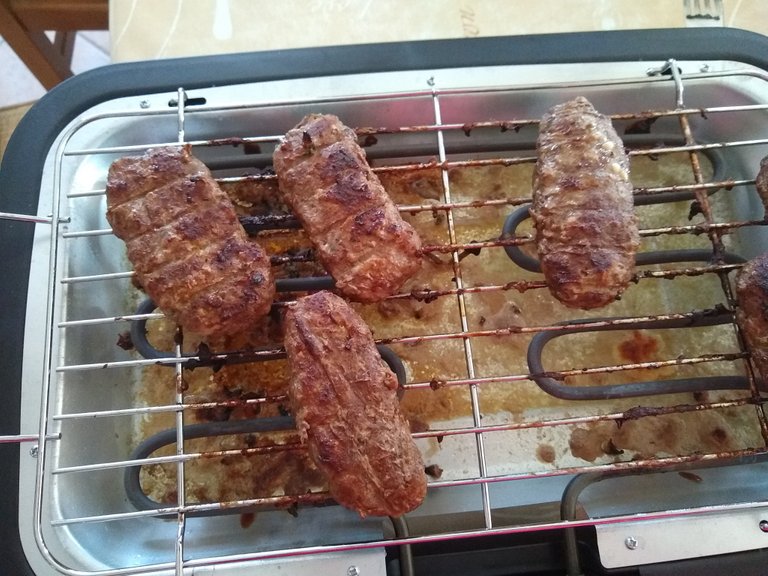 Beef patties filled with yellow cheese...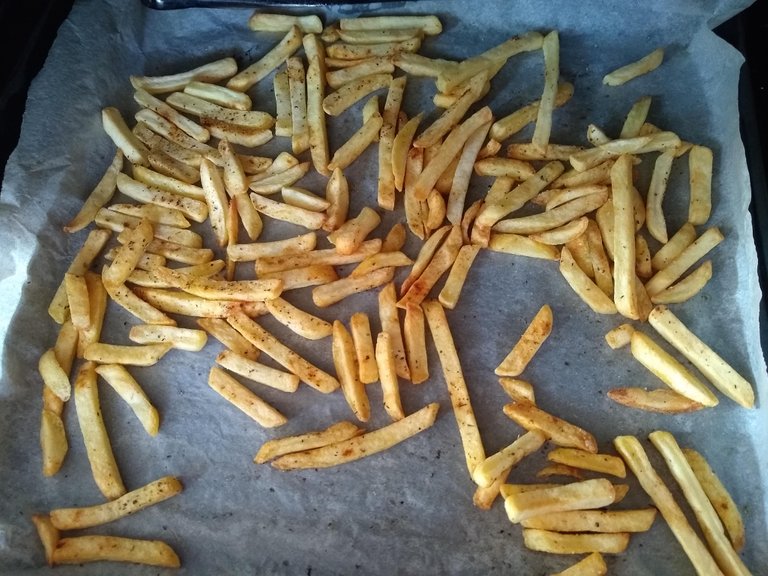 And pre-fried potatoes (apologies, I had no time to make some fries from fresh potatoes) cooked in the oven (using the air mode) and with as little olive oil as possible. They came out really good!
Off to Season 3 of Travelers on Netflix now!!
See you around!
---

---
Original content by @ruth-girl - 2020 - All rights reserved
Originally posted on HIVE, also shared on my Whaleshares and Steemit blogs