Today I tried a new recipe for loukoumades (mini donuts) and I must say I looooved it! Quick, easy and above all, tasty!
All I needed was:
1 can of orangeade
2-3 tablespoons of corn flour
about 300 grams of self-raising flour
1 vanilla
I mixed everything to make a thick batter and fried in hot sunflower oil.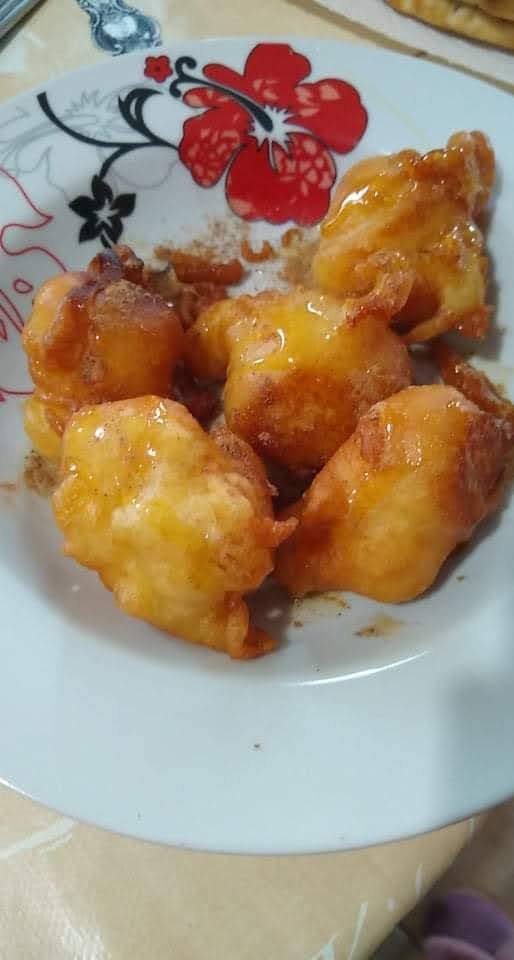 I served with honey and cinnamon.
See you tomorrow!
---

---
Original content by @ruth-girl - 2020 - All rights reserved
Originally posted on HIVE, also shared on my Whaleshares and Steemit blogs