Ruthie improvised with the beef she got today and she is really really happy with the final results!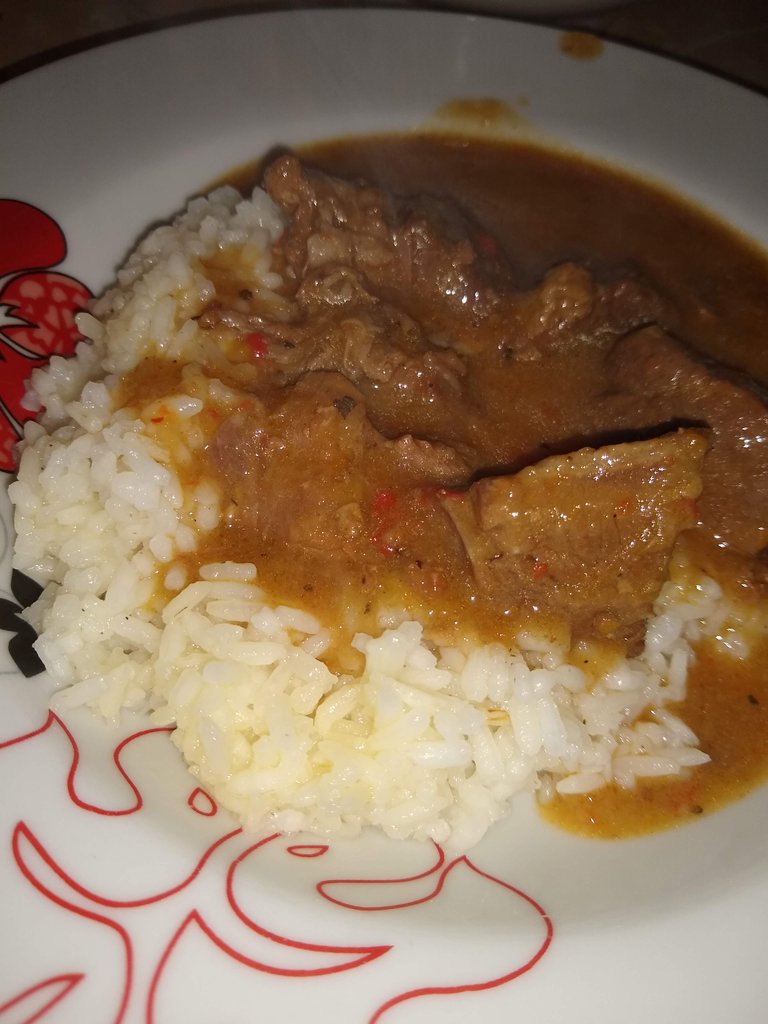 A juicy stew with a gravy pure delight!
What I used:
1 kilo of beef
olive oil
1 chopped onion
1 chopped garlic
1 carrot
1 green pepper
1 red pepper
1 tablespoon of mustard
salt
pepper
smoked paprika
thyme
nutmeg
curry
balsamic vinegar
juice of one lemon
lemon zest
juice of half an orange
1 beef stock cube
2 tablespoons of corn flour
First, I sautéed the beef in the hot olive oil, then added the chopped onion and garlic and let them cook for a couple of minutes. I seasoned my meat with the spices above (I used just a little from each one) and then poured the vinegar and lemon and orange juice and let the liquids evaporate. I added the carrot and peppers next (finely chopped with my blender, they made a healthy paste for my stew), the mustard and stock cube, 2 cups of water and then fixed the lid on my pressure cooker and let my stew cook for 30 minutes after boiling had started.
Once done, I waited for the pressure cooker to depressurize and then finished the gravy, I mixed the corn flour with some "juice" from the pressure cooker and then poured it all over the stew while stirring well over the hot stove. I removed from the fire and served with rice...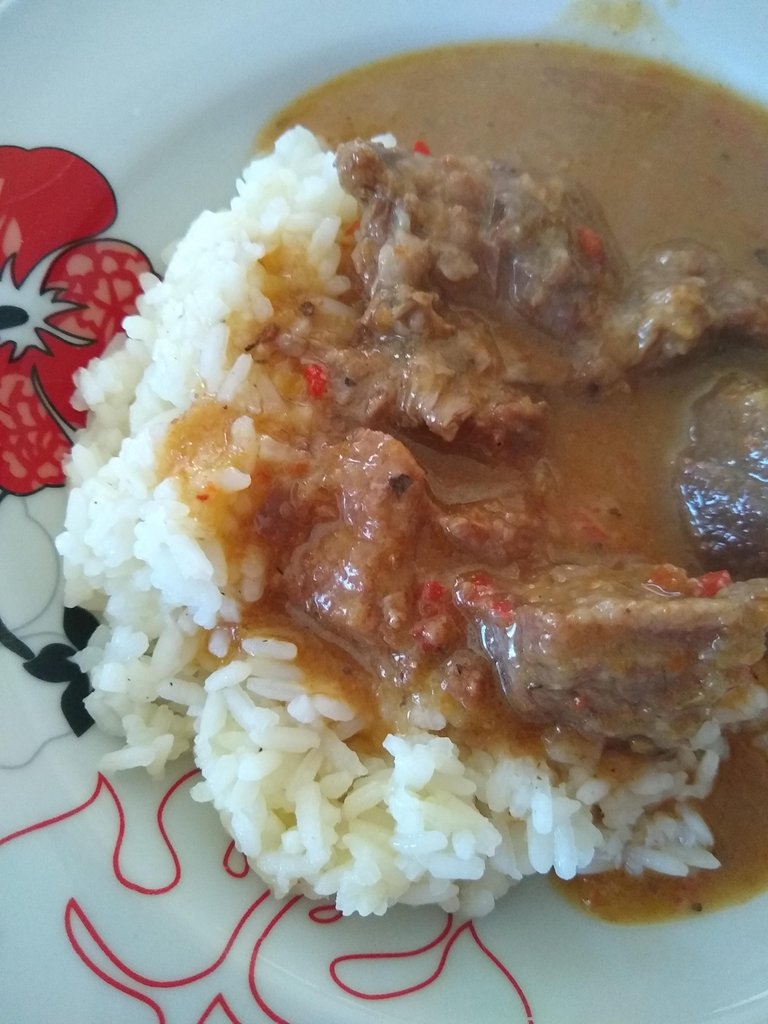 And healthy potato and sweet potato chips cooked in the oven!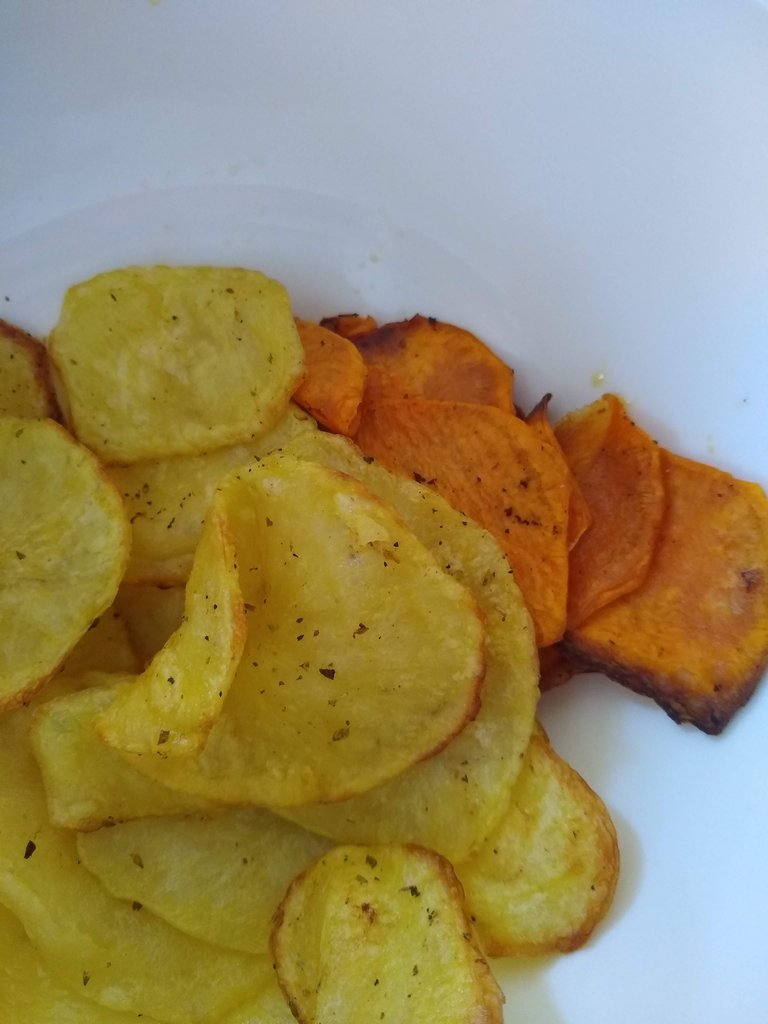 I am definitely making this dish again!!
---

---
Original content by @ruth-girl - 2020 - All rights reserved
Originally posted on HIVE, also shared on my Whaleshares and Steemit blogs