One of the soups Trumpman likes is giouvarlakia, a soup with rice and meatballs.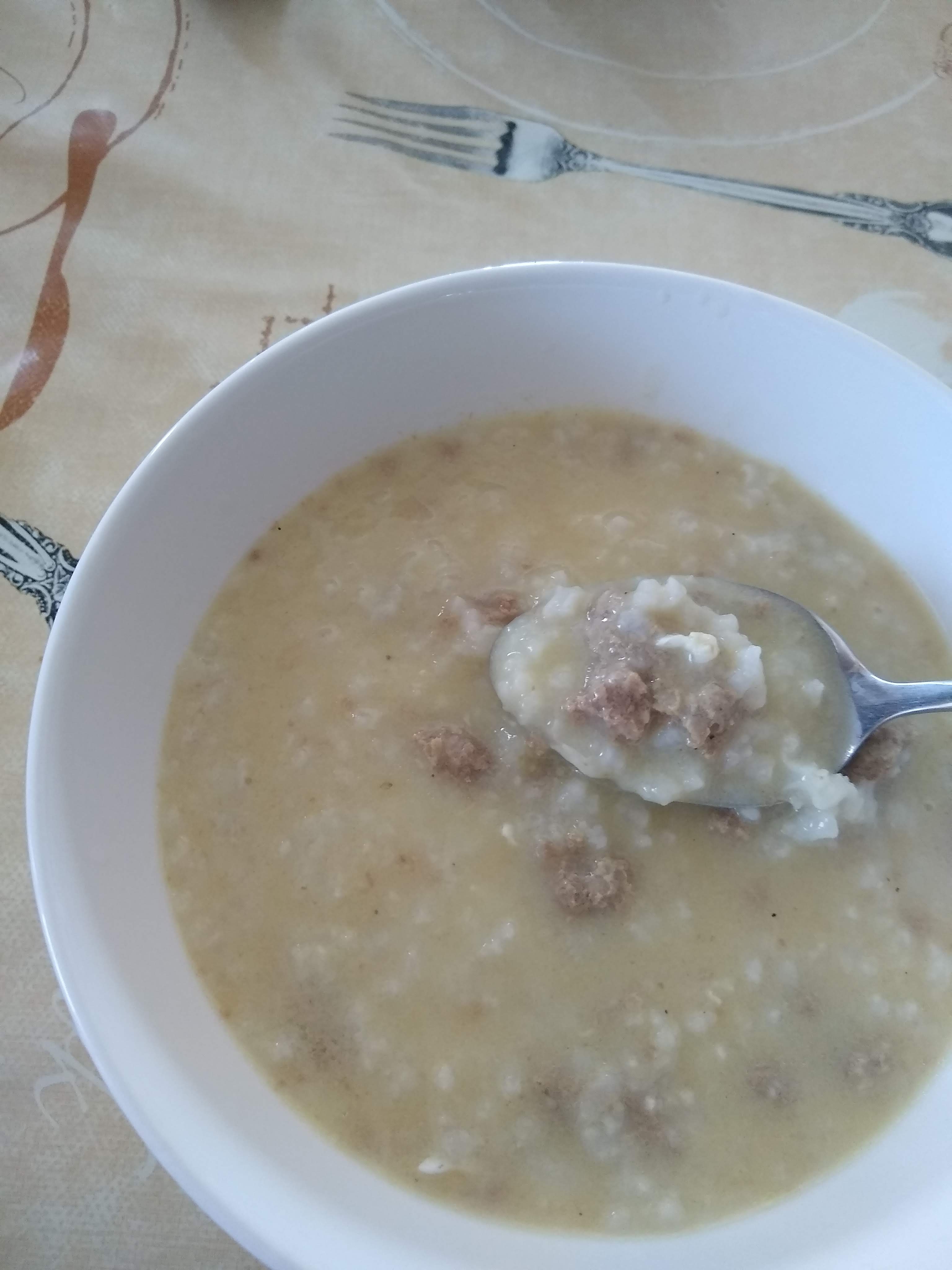 I cut my meatballs into small pieces and then I remembered to take photos, pardon me, the soup is not supposed to look like this :P
To make this dish you'll need half kilo of mince (I usually use beef), salt, pepper, a little rice, one egg and a little thyme. Mix them all together and shape your meatballs. Then, add some water and olive oil in a pot, put the meatballs in and let them boil for at least half an hour. Once you can see the rice in the meatball get puffy, add some more rice in the soup and let it cook. When it is ready, mix one egg with juice of a lemon in a bowl, add some of the soup little by little in the bowl while whisking quickly. Once the egg mixture has reached a warm temperature, it's time to add it into the soup stirring quickly until it gets dissolved in the soup.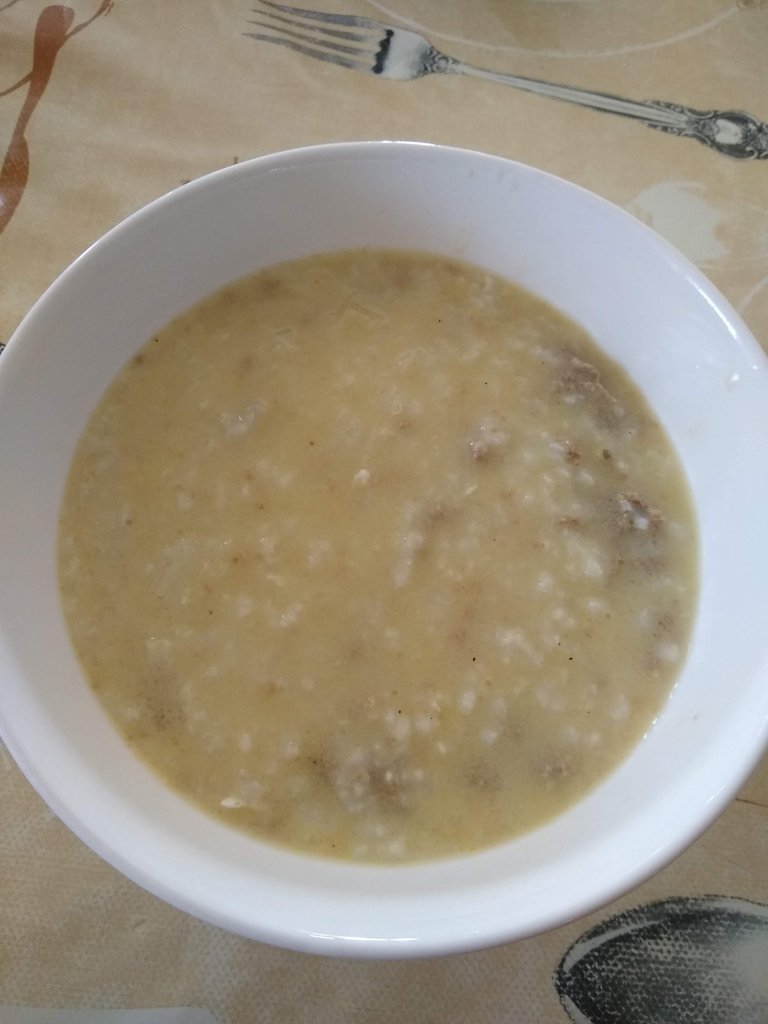 Serve with some extra pepper and lemon juice if you feel like it and don't forget to get some fresh bread to dip in the soup!
---

---
Original content by @ruth-girl - 2021 - All rights reserved
Originally posted on HIVE