A dish full of dairy today...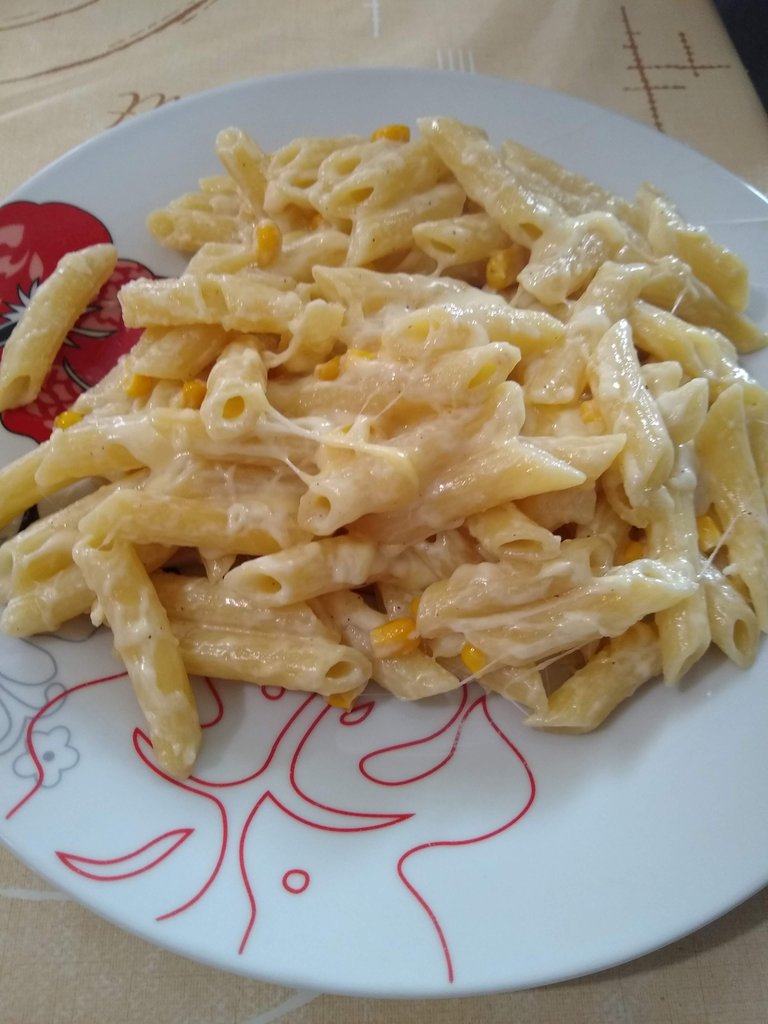 Pasta with a cheese mix (gouda, mozarella, hard kefalotyri cheese and sweet gruyere)!!
I boiled my pasta and strained them well. Then I added a tablespoon of butter in my saucepan and sautéed one small can of corn. I added black pepper and ground nutmeg, put my pasta in the pan, poured one small carton of cream (30% fat) and let it cook for a minute. Then, I turned the cooker off, added one bowl (around 350 gr) of my cheese mix and gave a really good stir!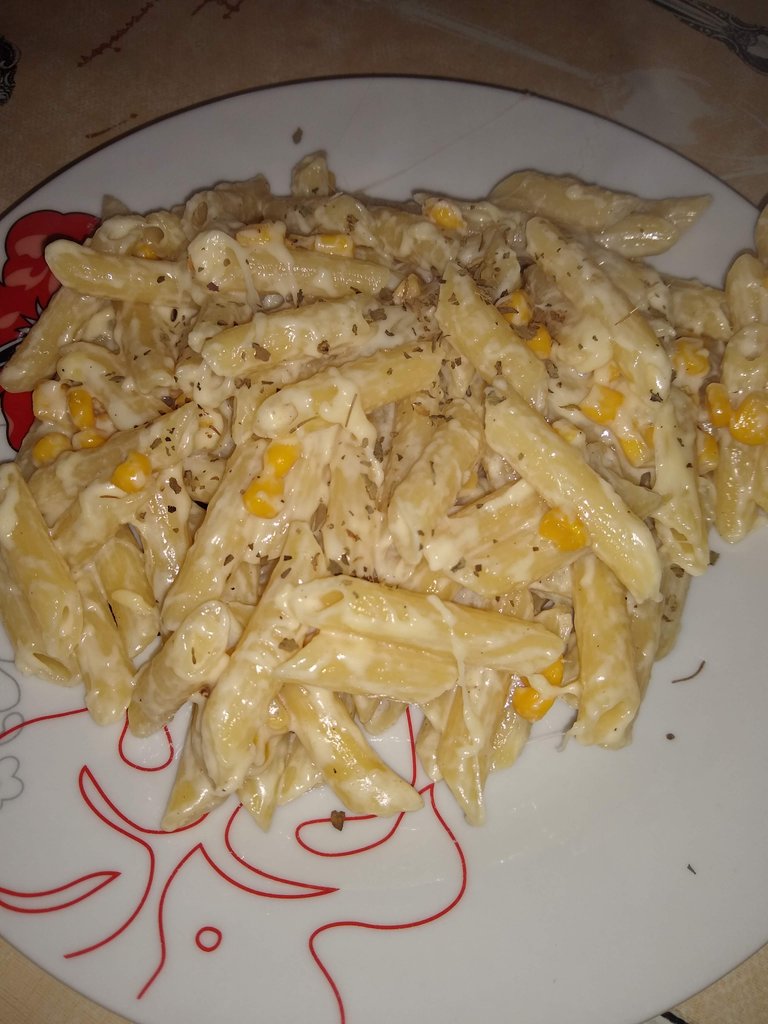 I served my pasta hot as it's pure delight to watch and taste the melted cheese! Some dried basil on top takes it on another level!
---

---
Original content by @ruth-girl - 2021 - All rights reserved
Originally posted on HIVE, also shared on my Steemit blog