A favorite dish of mine is beef stew with tomato sauce...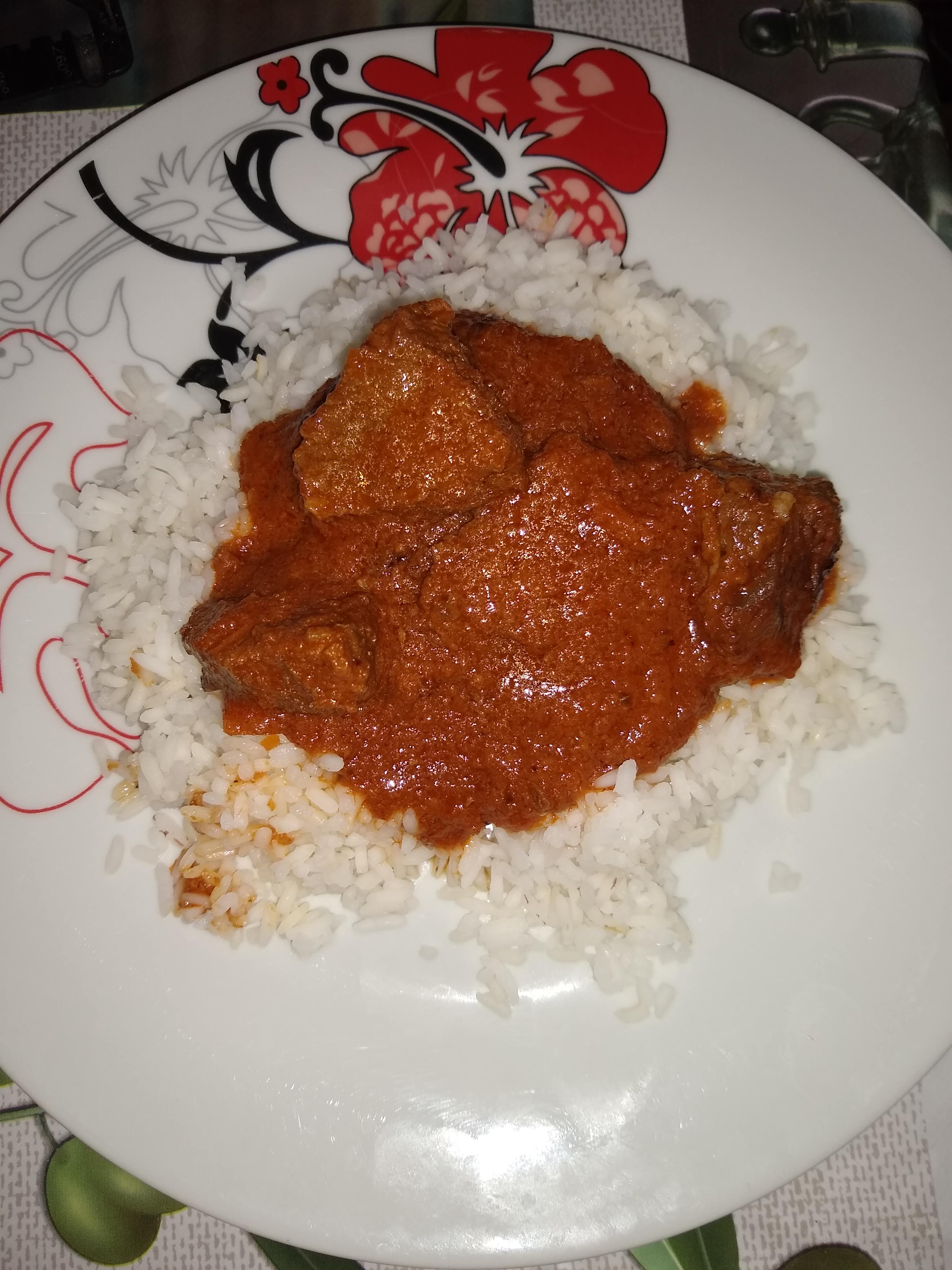 It goes perfectly with pasta, rice, fries or baked potatoes or even different veggies. This time I served it with rice.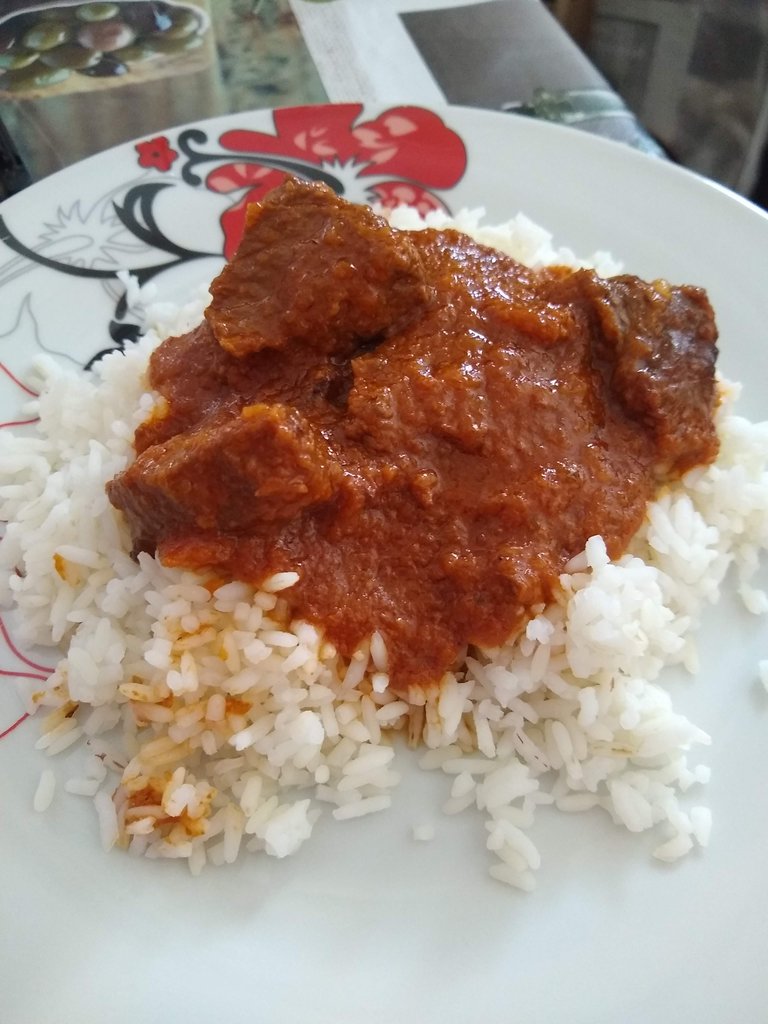 It's not difficult to cook, although the beef needs a lot of time cooking unless of course you have a pressure cooker that saves you time and electricity.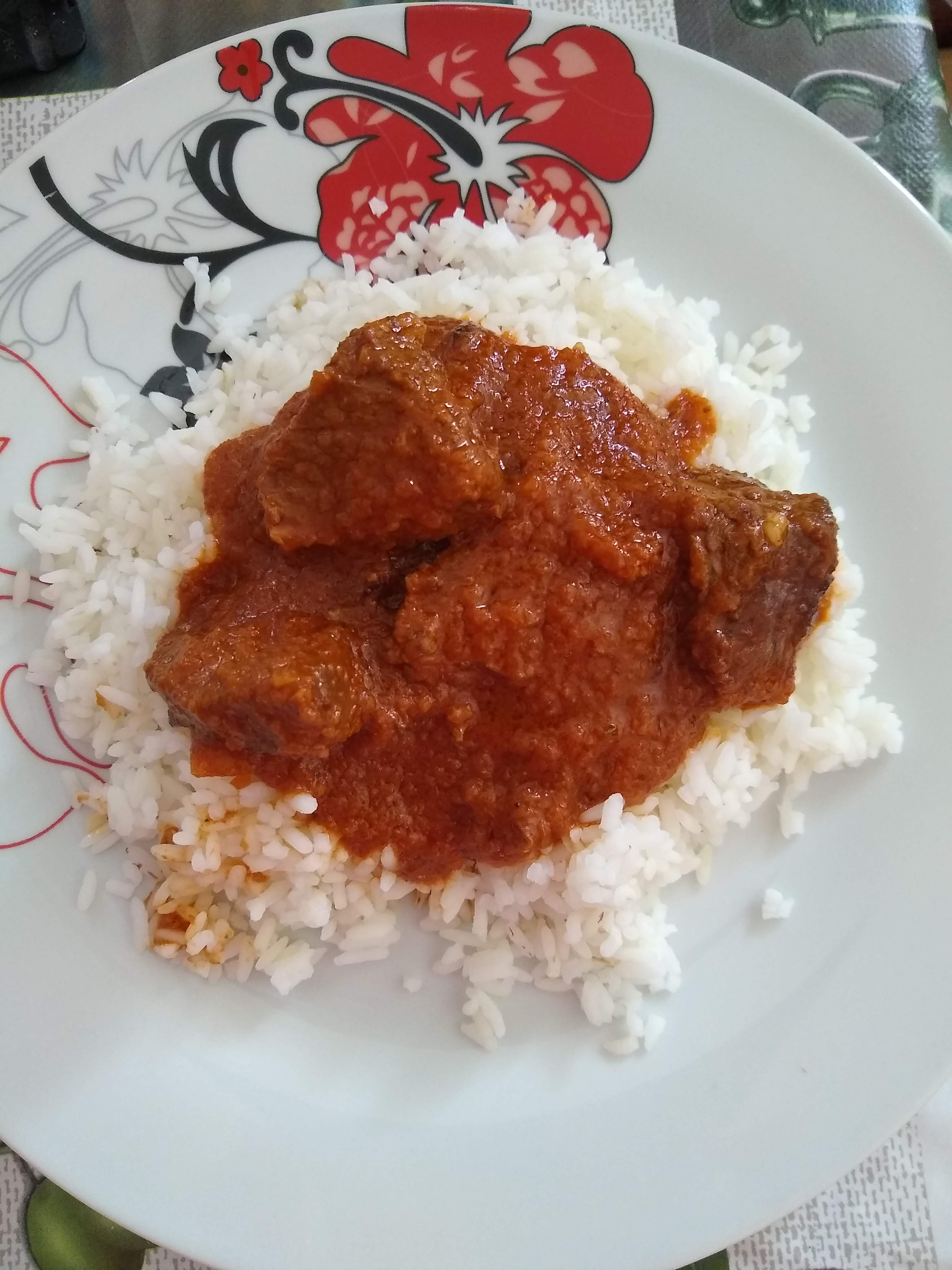 First, I sauté the meat in olive oil, then I add one chopped onion and one piece of garlic for taste. After that I add the spices I like (black pepper, smoked paprika, all spice, a little curry, salt, nutmeg), a little balsamic vinegar and soy sauce, some mustard and then the tomato sauce and water. I make sure the pressure cooker's lid is placed correctly and let my food cook for 30-40 minutes depending on how big the meat pieces are.
The basic steps are these, but I also like to add different veggies occasionally like mashed red peppers or carrots, as they add a lot of nutrients to the dish.
---

---
Original content by @ruth-girl - 2021 - All rights reserved
Originally posted on HIVE