Another great winter dish is here today, beans in the oven!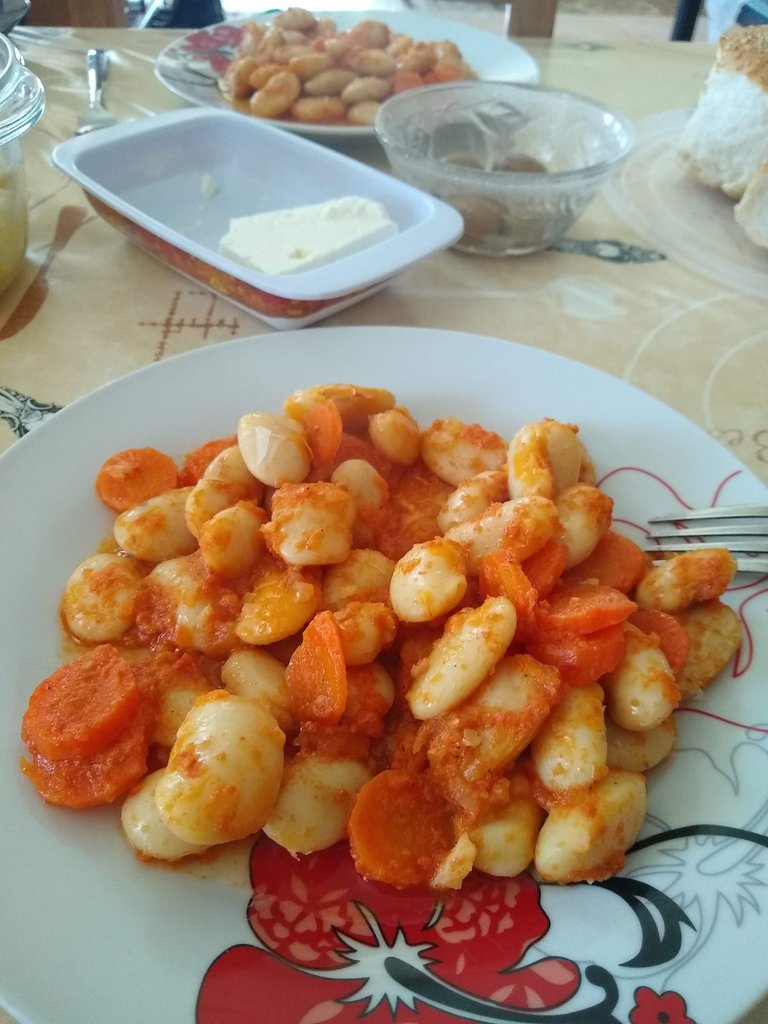 I boiled my beans for about 20 minutes at first. Then I strained and washed them with cold water and prepared the sauce. I sautéed one onion with one piece of garlic in olive oil, then added two sliced carrots, one chopped tomato, 1 chopped red pepper, 4 tablespoons of tomato sauce, one tablespoon of mustard, salt, pepper, smoked paprika, sweet paprika and 2 cups of water. I let the sauce boil for 5 minutes and then poured it in my roasting pan where I my beans were waiting!
After less than an hour in the oven, my healthy lunch was ready!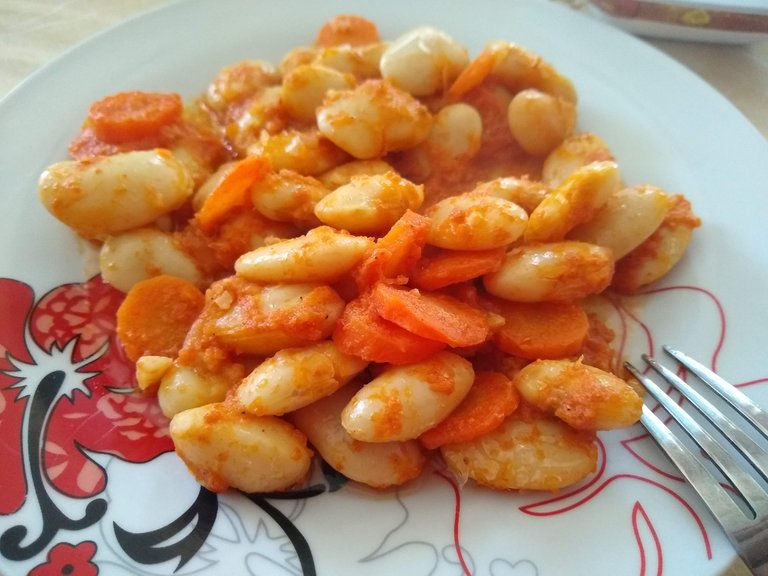 I served with some boiled cauliflower, olives, fresh bread and feta cheese...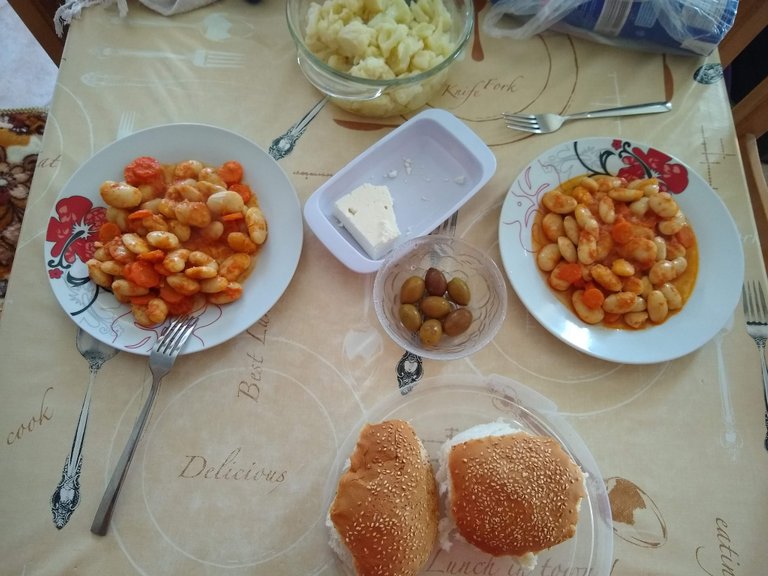 I only forgot the tsipouro! 🤣🤣
---

---
Original content by @ruth-girl - 2021 - All rights reserved
Originally posted on HIVE, also shared on my Steemit blog