Hi hivers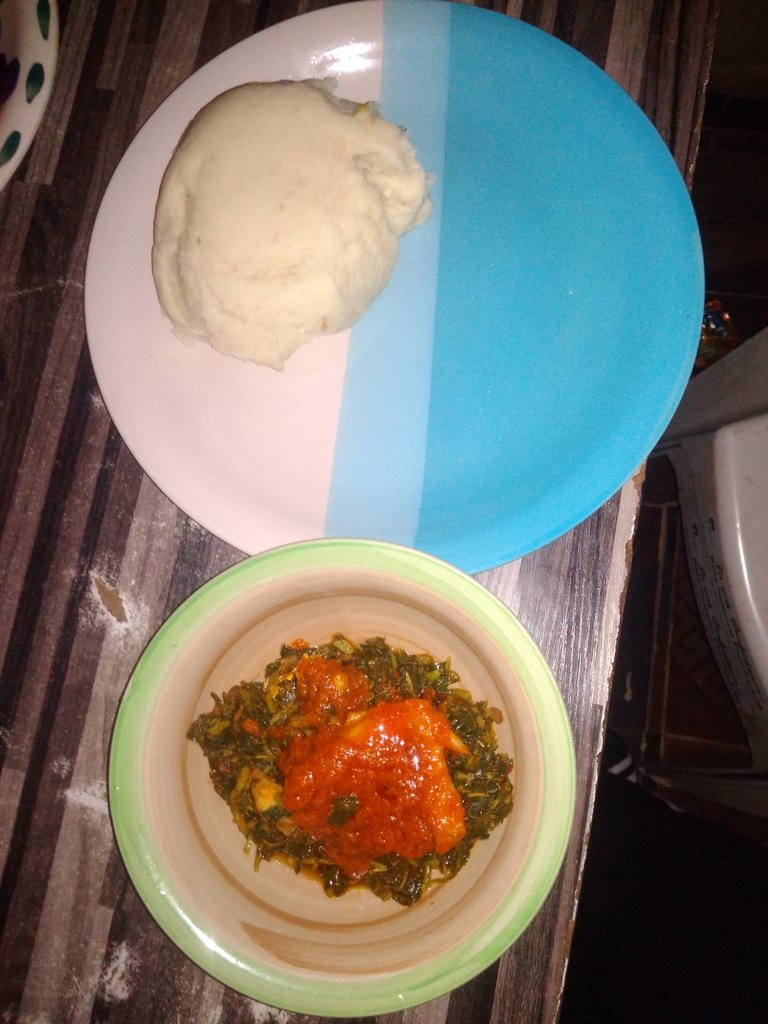 Pounded is made from yam. So today i and my family decided to eat pounded yam. This is one of the best Yoruba food here in Nigeria and it's very easy to cook but requires skills and energy to pound it well.
Materials and ingredients needed to cook pounded yam are: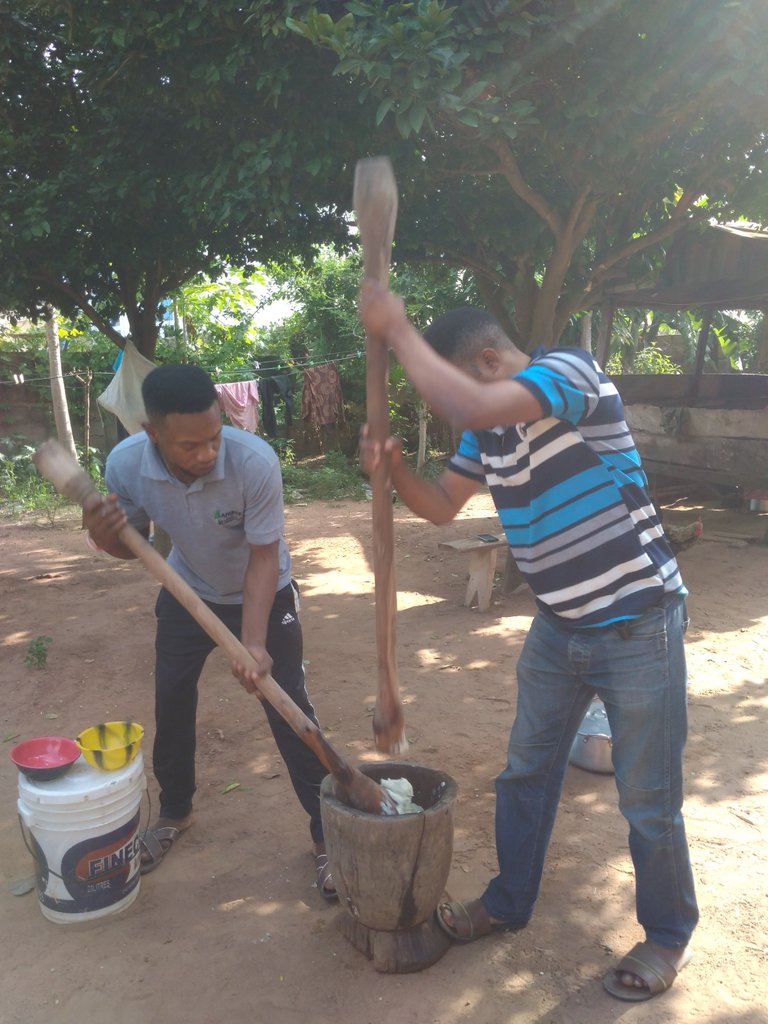 Yam, tray to pill the yam back in and knife to use to pill it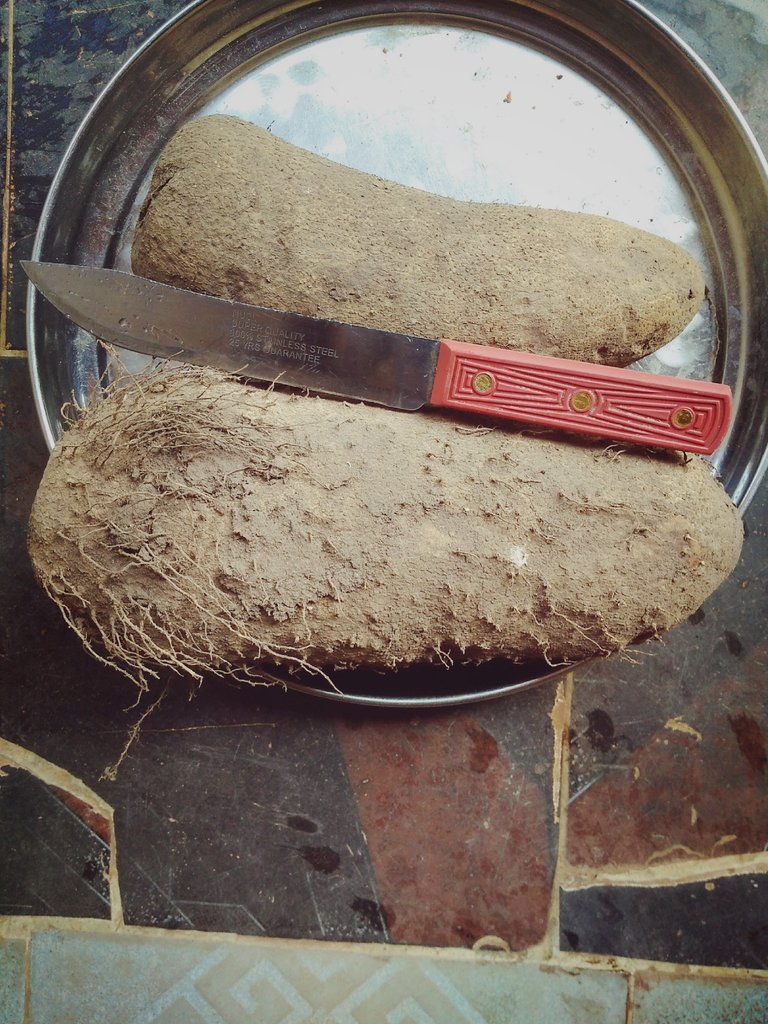 Clean bowl to put pilled yam inside for rinsing before putting inside pot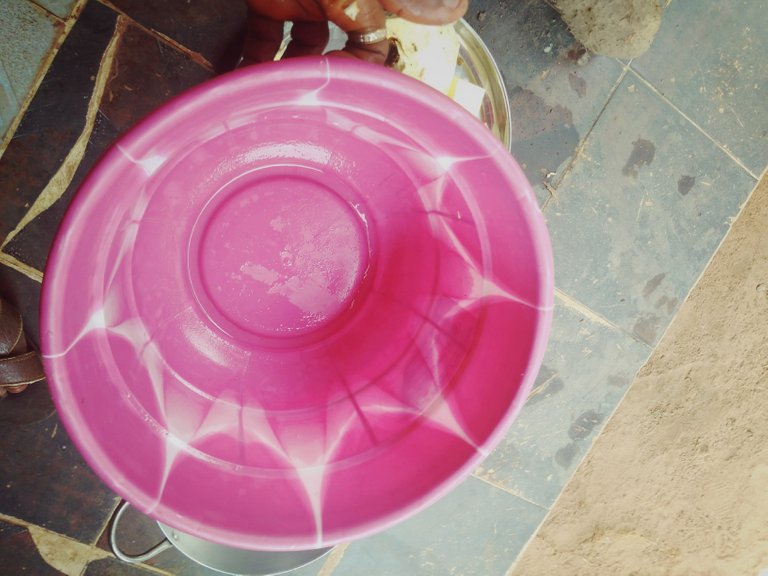 Cleaned pot to boil the yam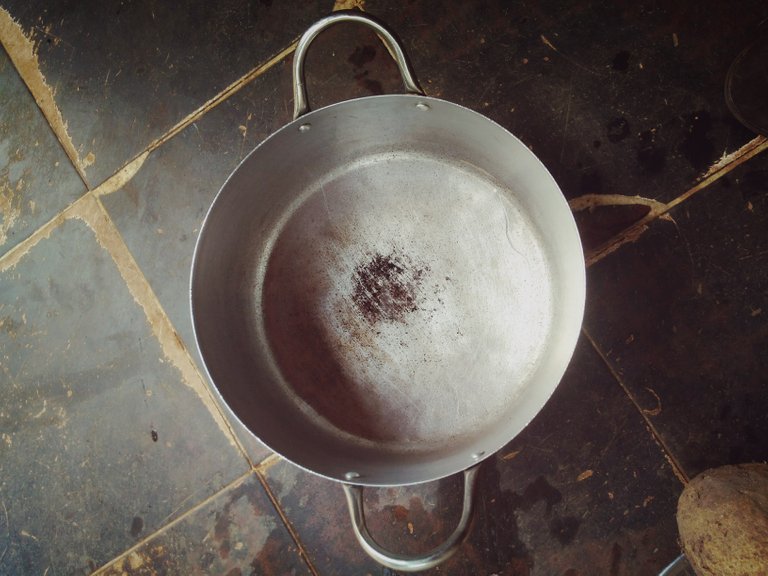 mortal to pound the boiled yam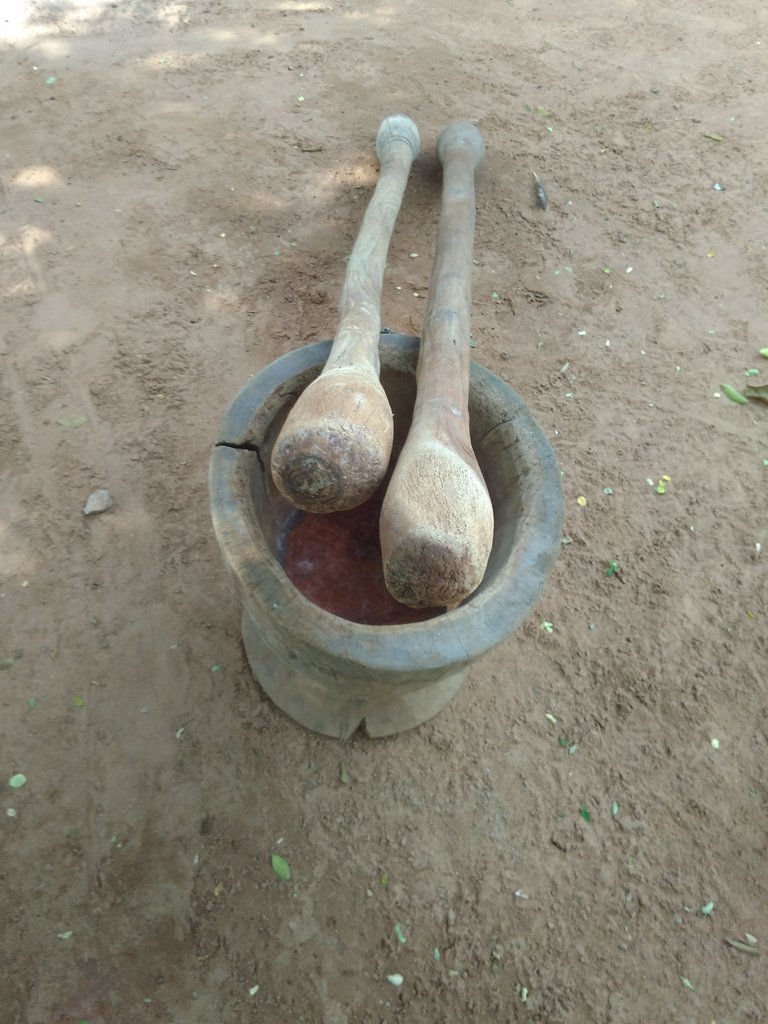 Charcoal to be used as fire to boil yam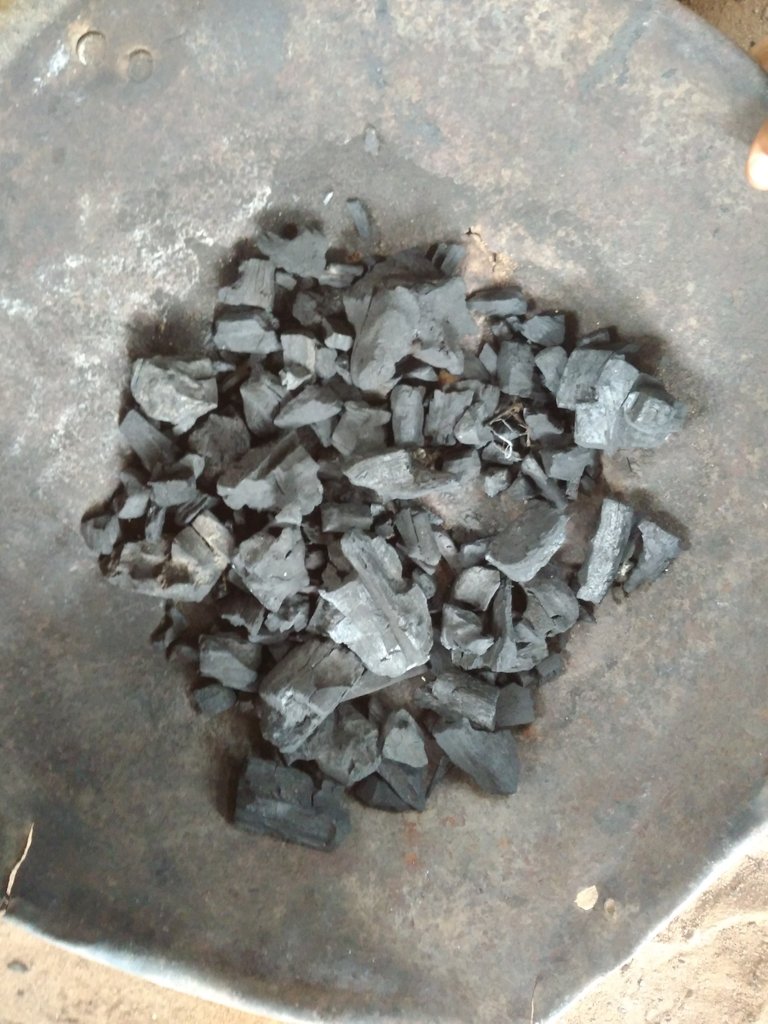 Ógù so, it's gotten from palm trees and used to make the fire to catch fast on the charcoal.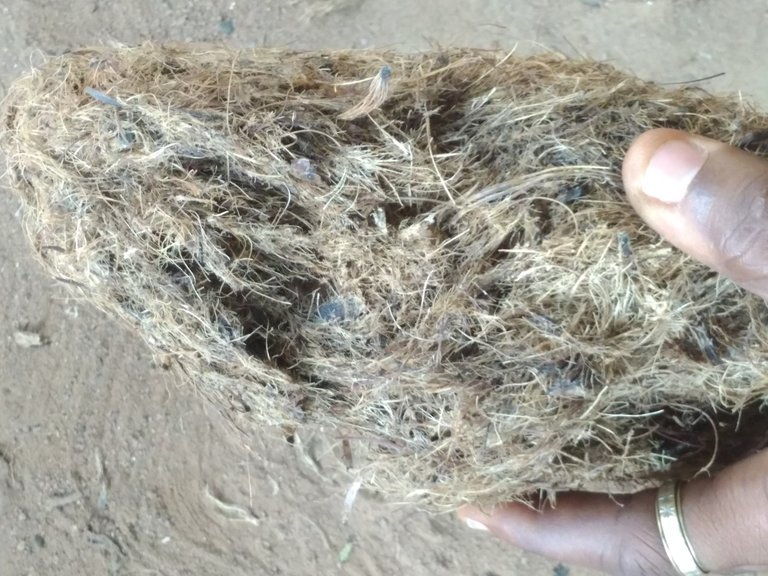 Coal pot, with charcoal inside and Ógù sọ caight fire already waiting for pot of yam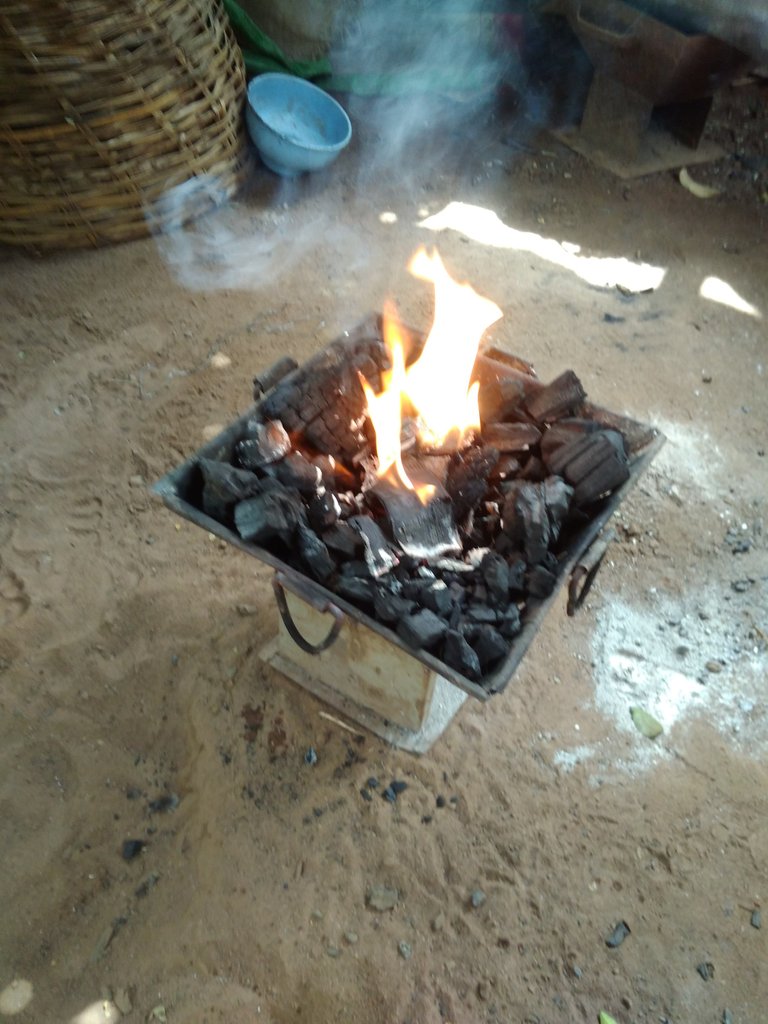 ---
Preparation and pounding process:
Firstly make your yam available, pill the yam and after Pilling, cut it to smaller size so as to be able to boiled quick.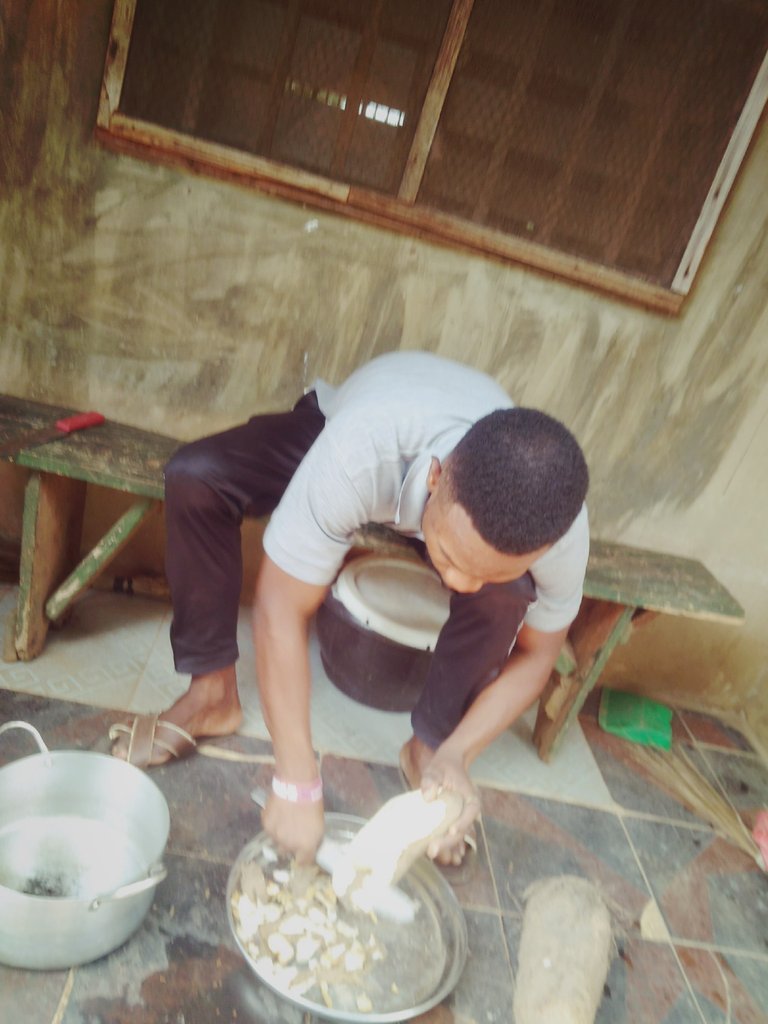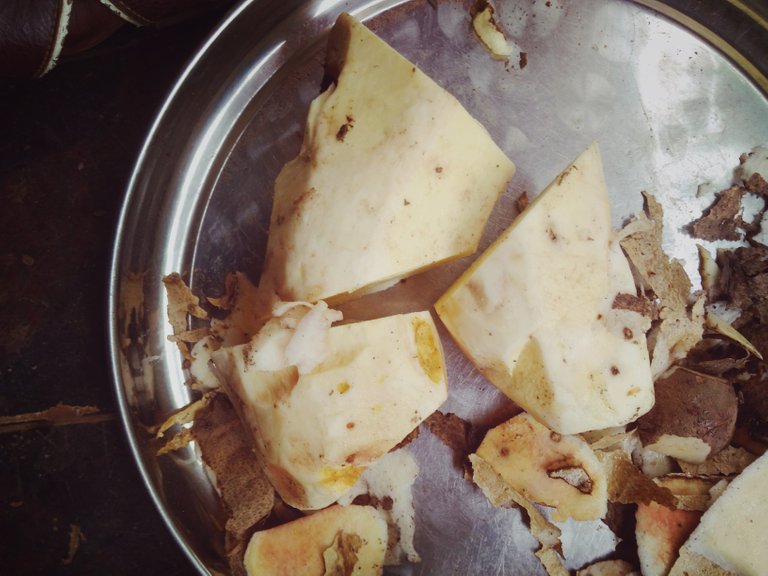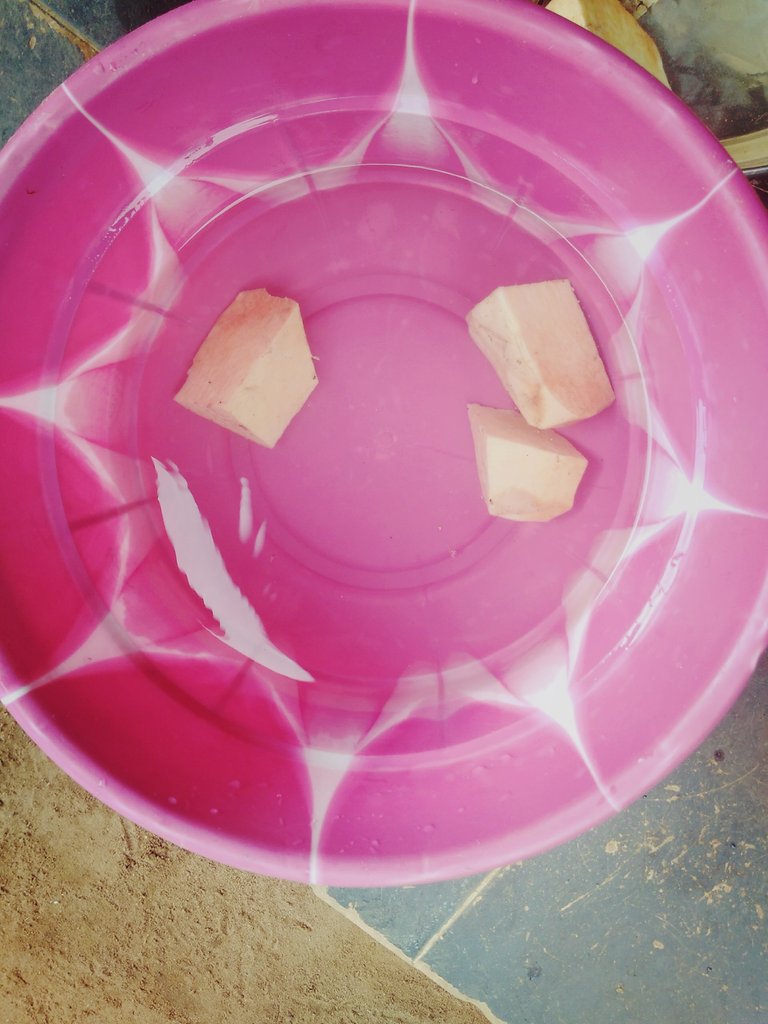 After cutting the yam inside the bowl, you will pour water and rinsed it thoroughly and placed it inside the pot and add desired water and put on fire to boil for like 30 minute depending on how fast it boil.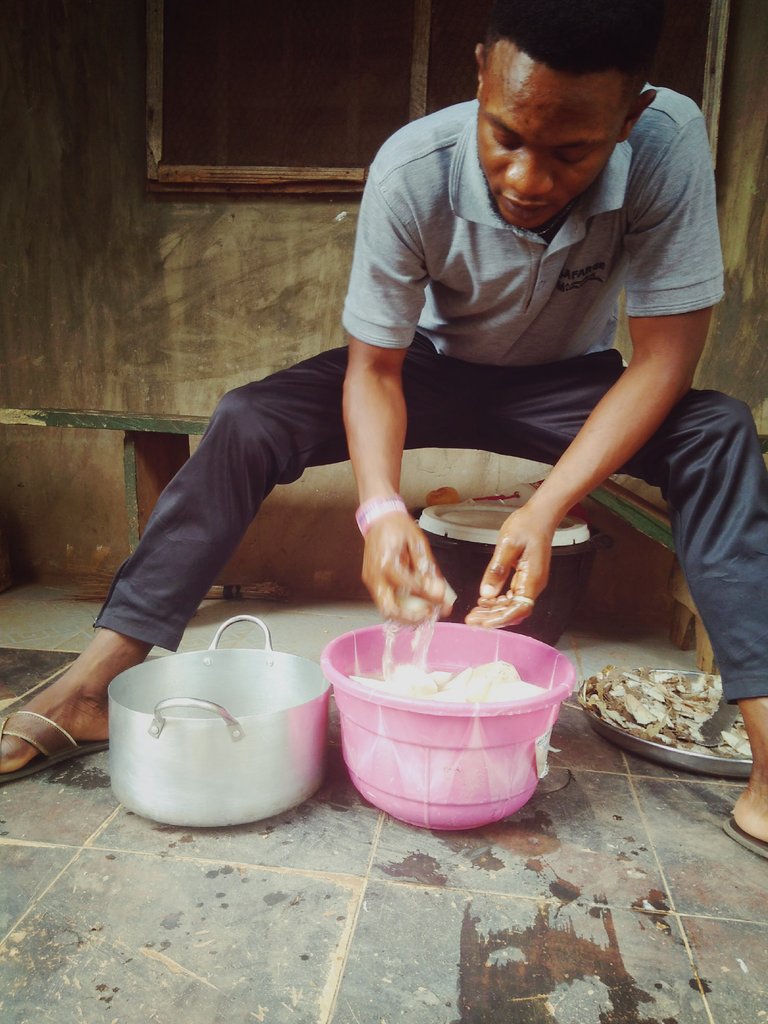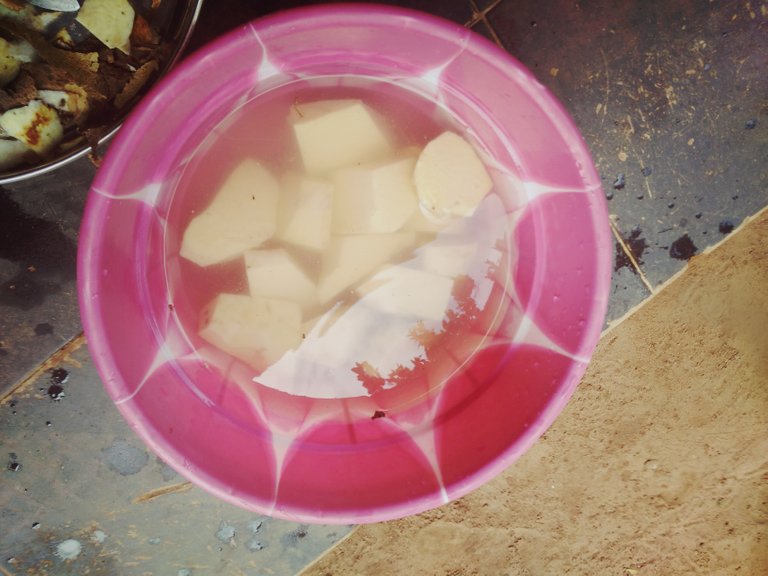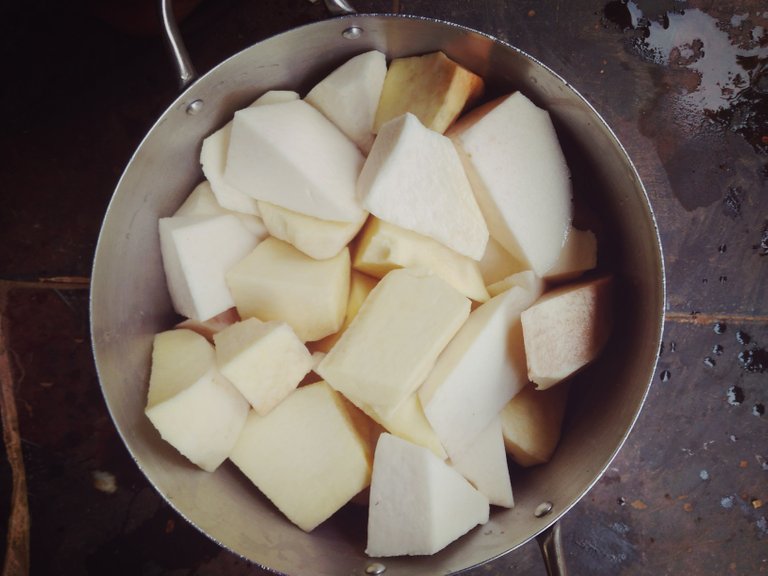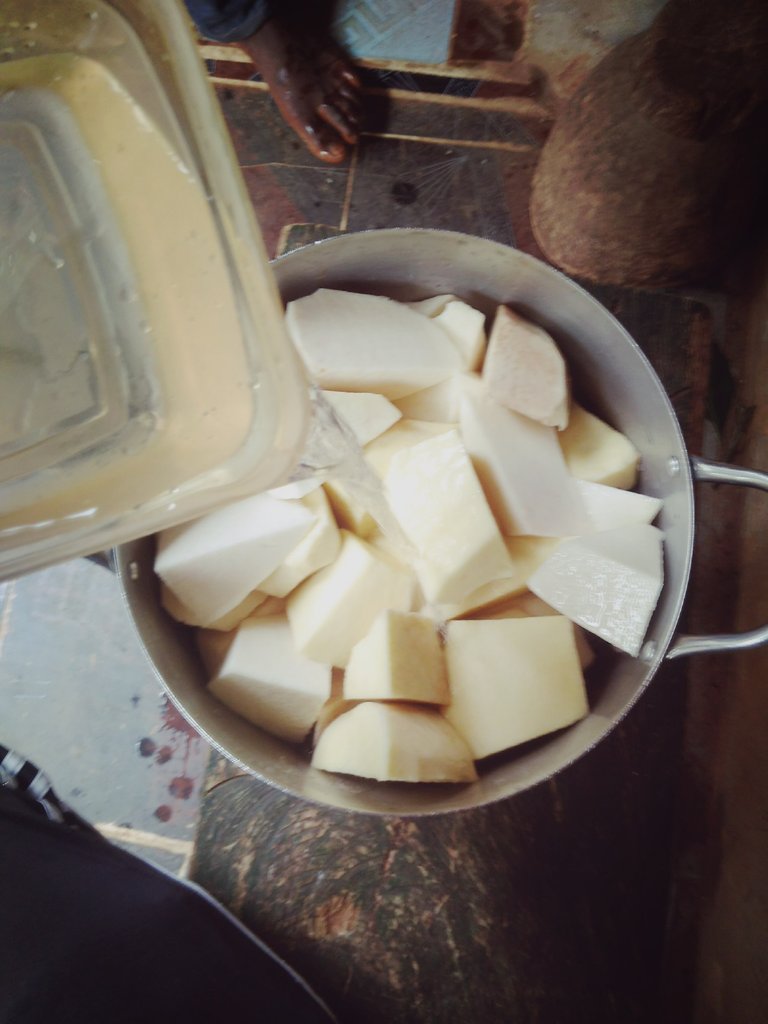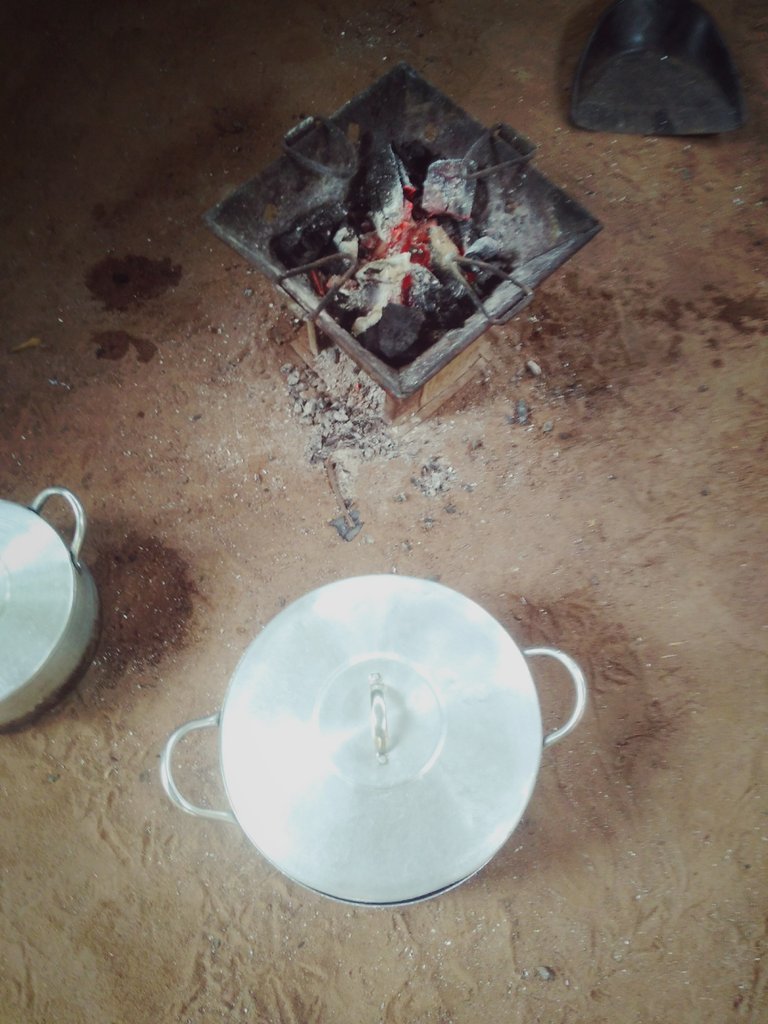 After it has boiled, we bring the pot down take it to where to pound it, then i first pound it so that it won't have seed inside, then later my brother joined me and we pounded it finished and my mom check it and she shared it and after i ate my own.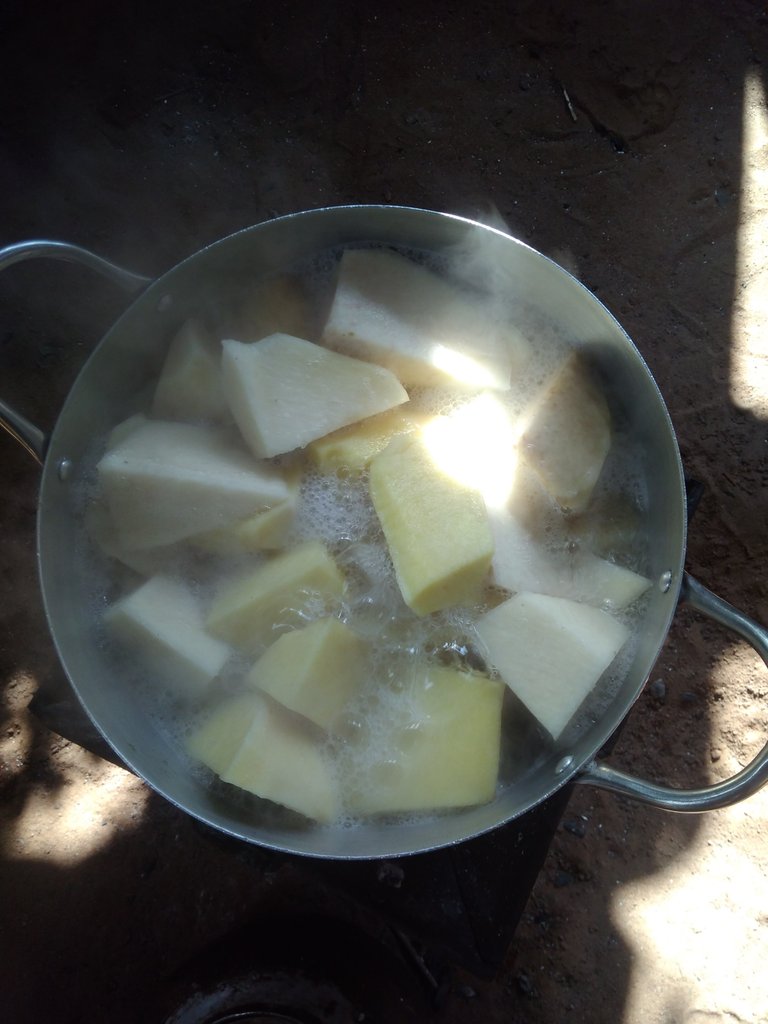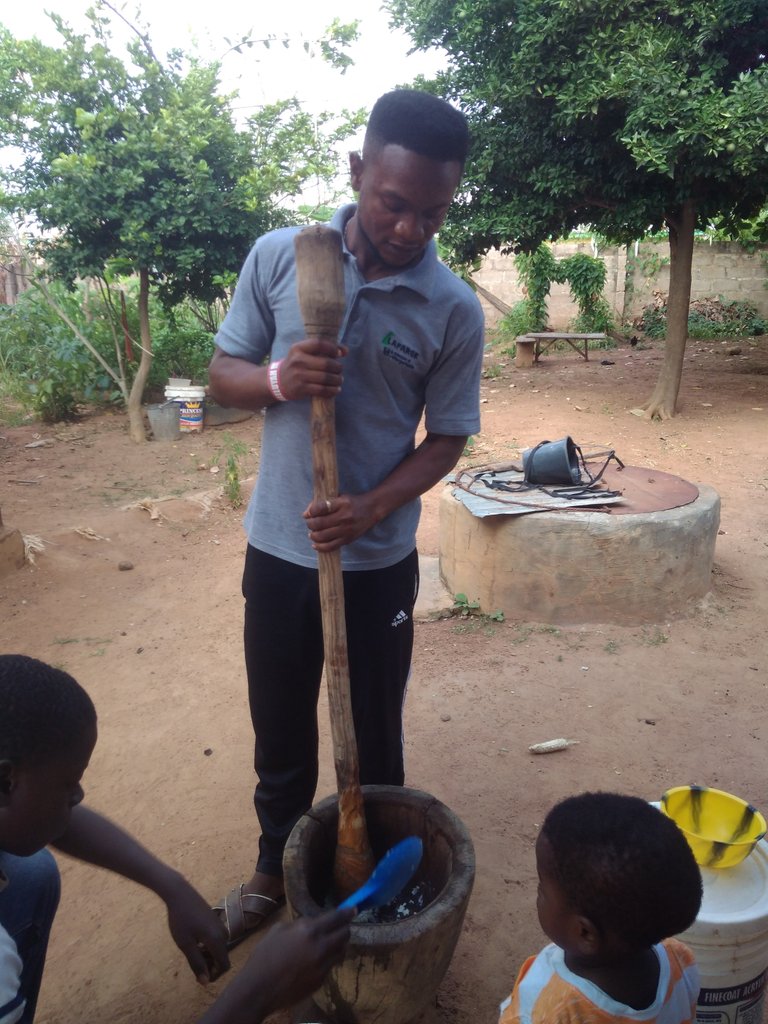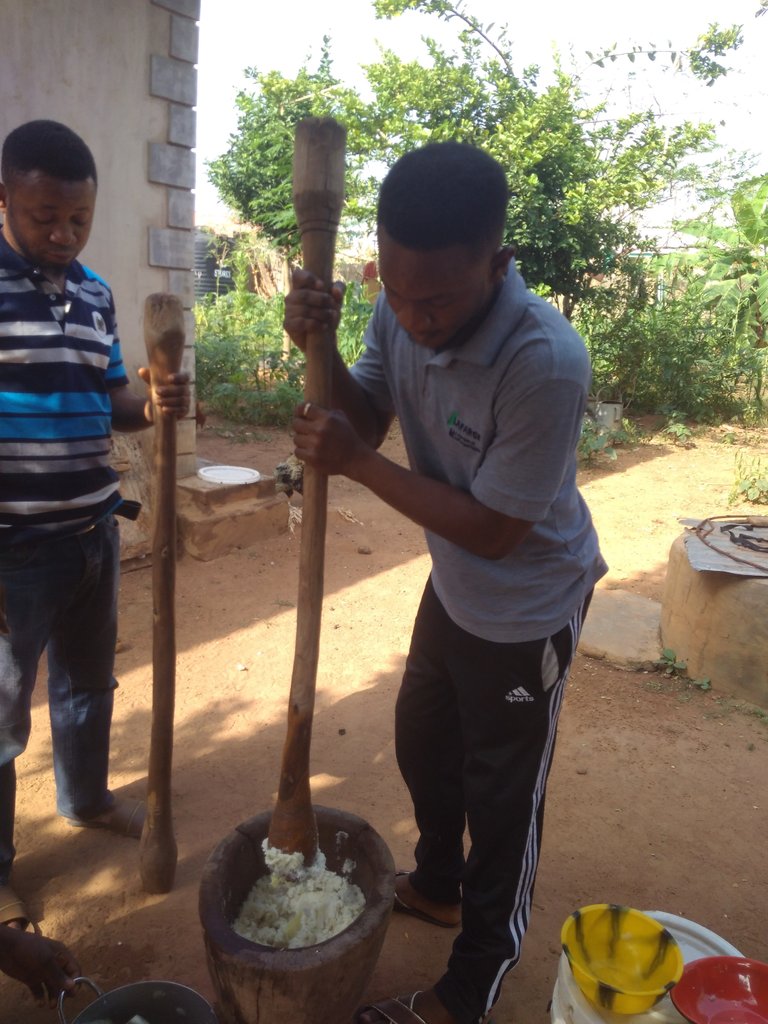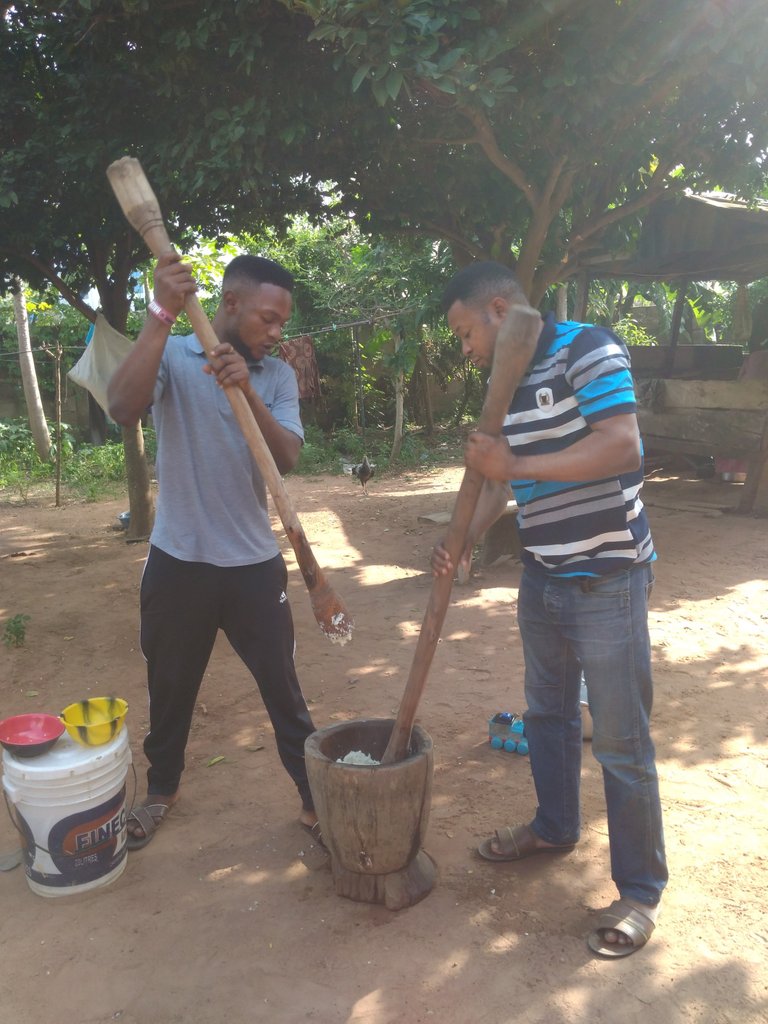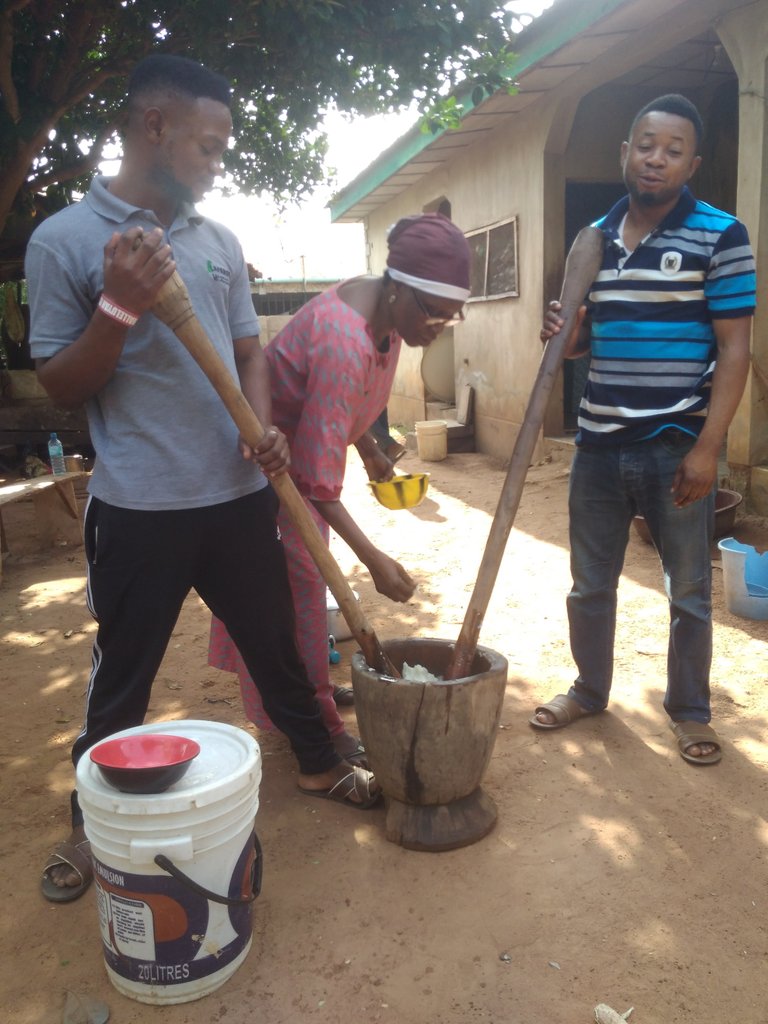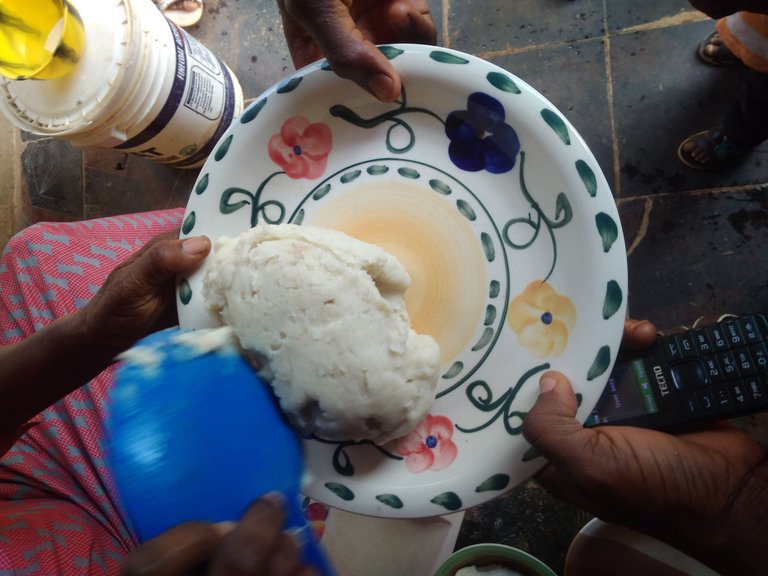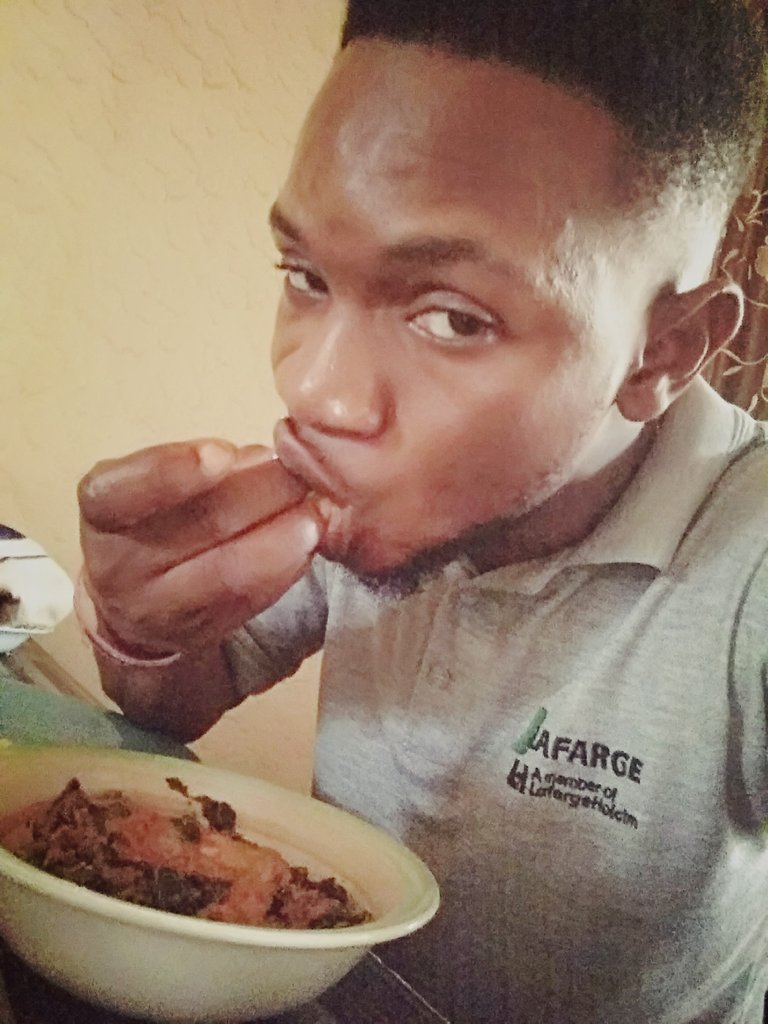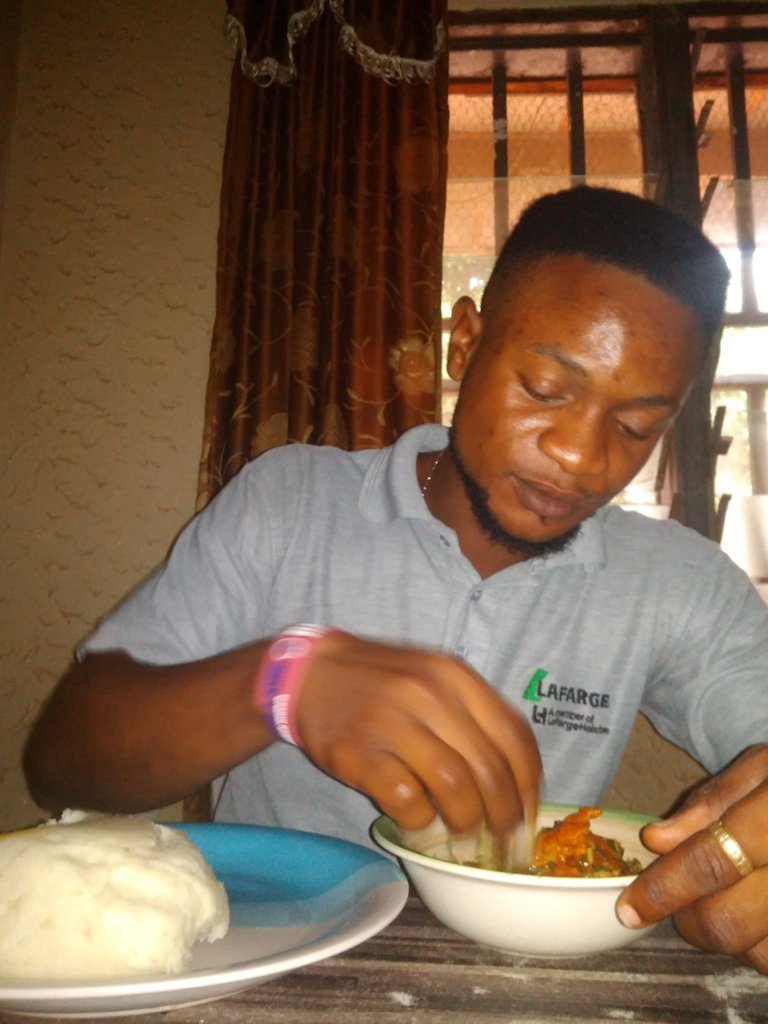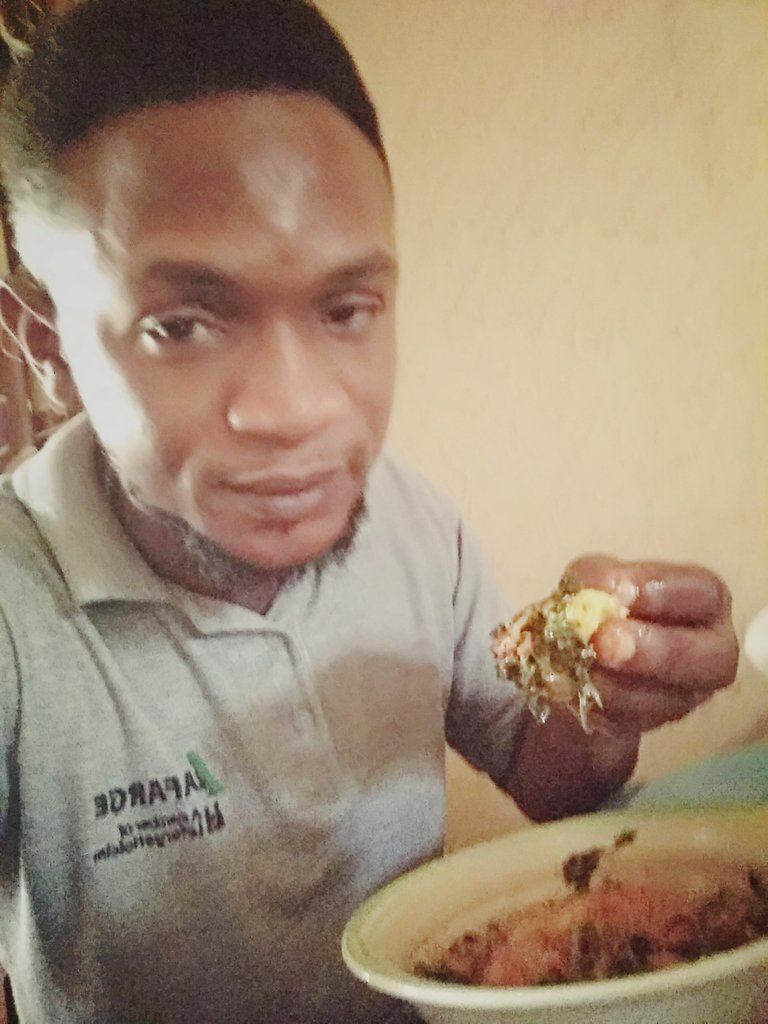 That's Africa yoruba way of preparing pounded yam you have seen
Thank you for visiting my blog and hope you all fine.
I love you all 💞💞💞💯