Hello friends, welcome to the blog I hope that you're doing absolutely fine and are in high spirits. Today I have made a very special dish. This high on health, truly high on taste and almost no effort.
Gobhi masala.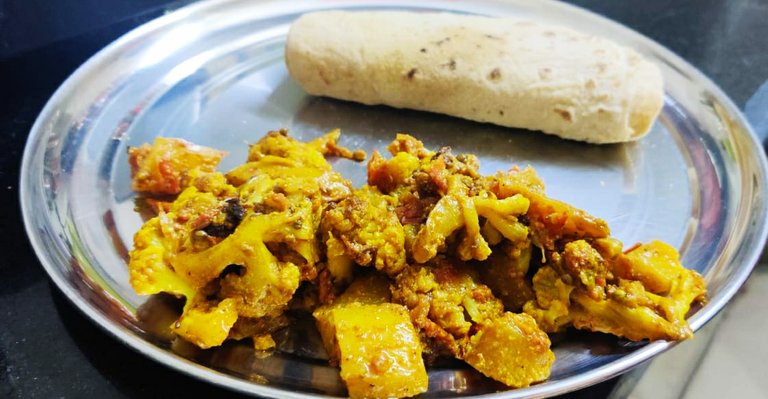 Cauliflowers are a variant of green vegetables that can be cooked in different varities, today I have made the amazing flower by frying and curd based thick curry also known as masala. The curry also consist of tomatoes and onions fired. I have been amazed how many dishes can be made with the same vegetable. This type of dish is normally made on a special occassion, but today I have made this to present in front of you the tastiest form of cauliflower. So Let's Begin..
Ingredients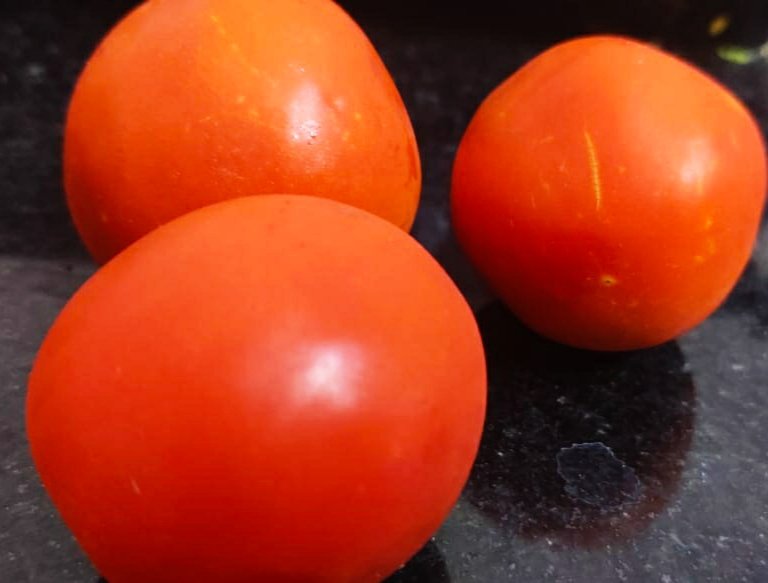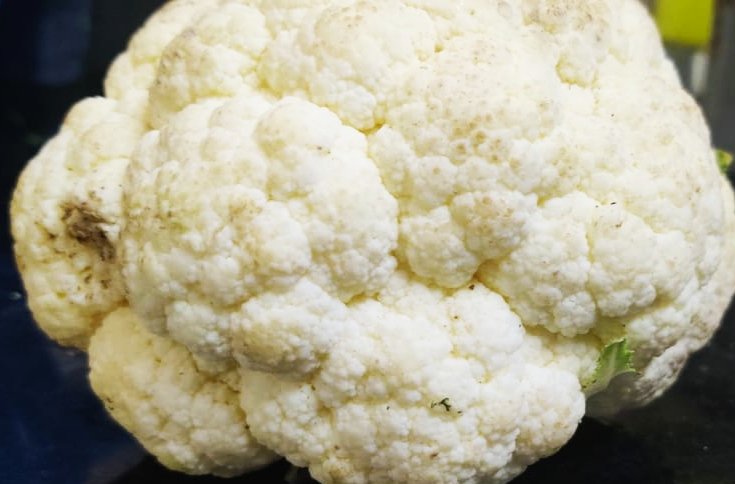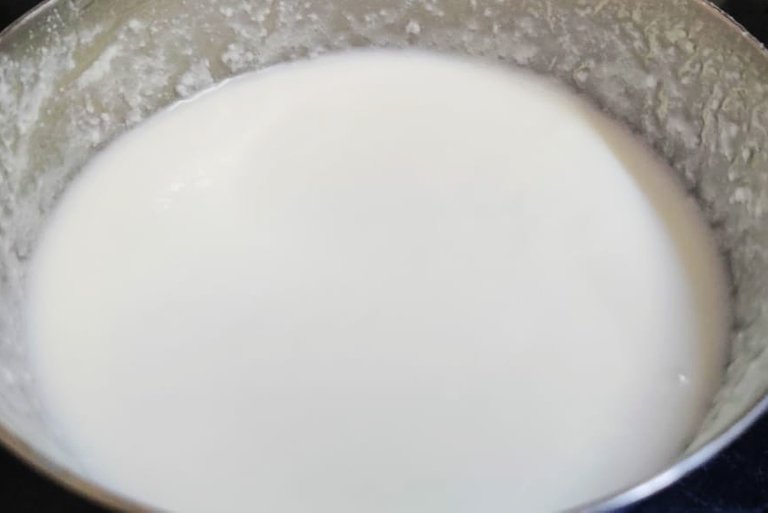 Preparation
Cutting of Patato and Cauliflower. Make sure to cut cauliflower in big pieces.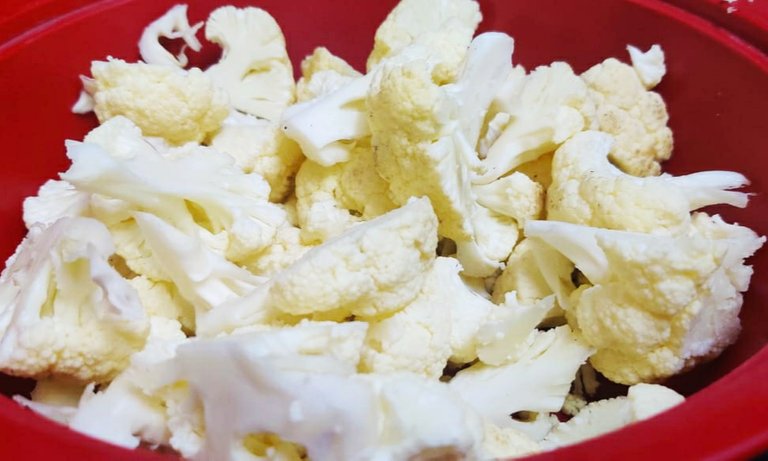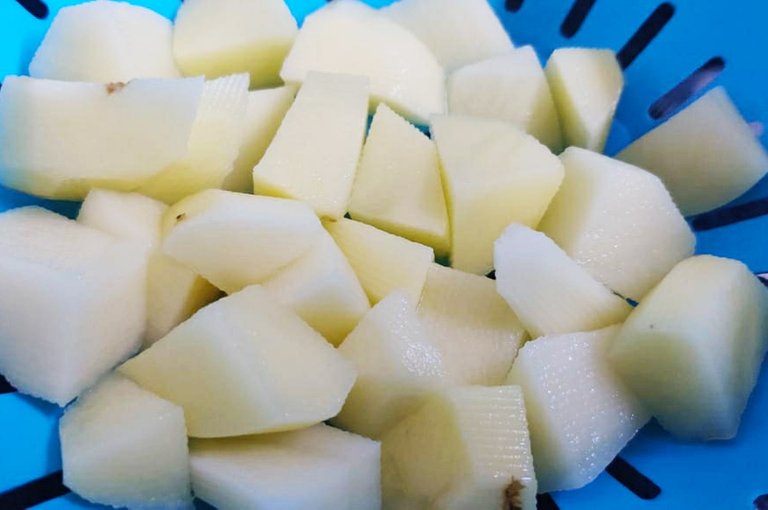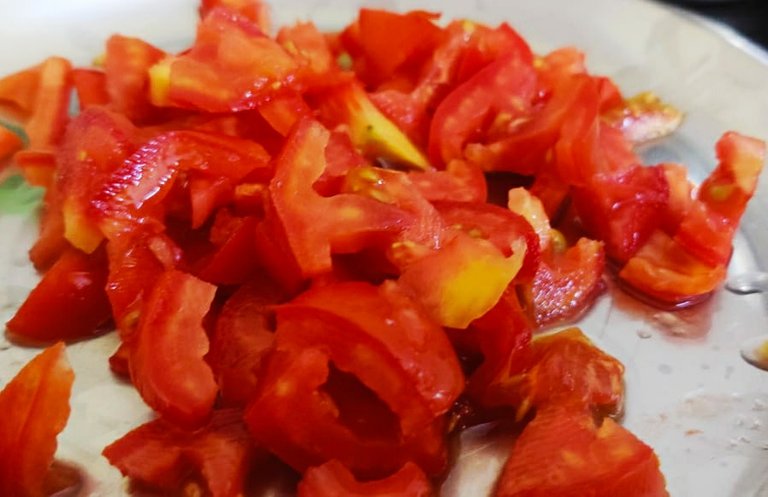 Cauliflower and Patato Fry
Take a pan and add 5 tbsp of vegetable oil.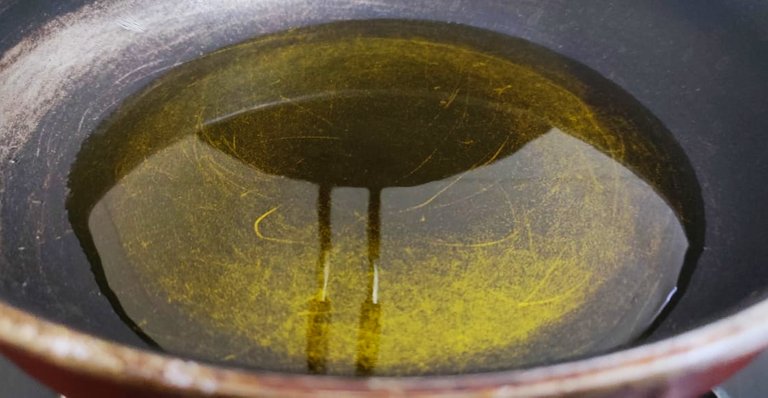 Put the pieces of cauliflower and patato in the pan and shallow fry it.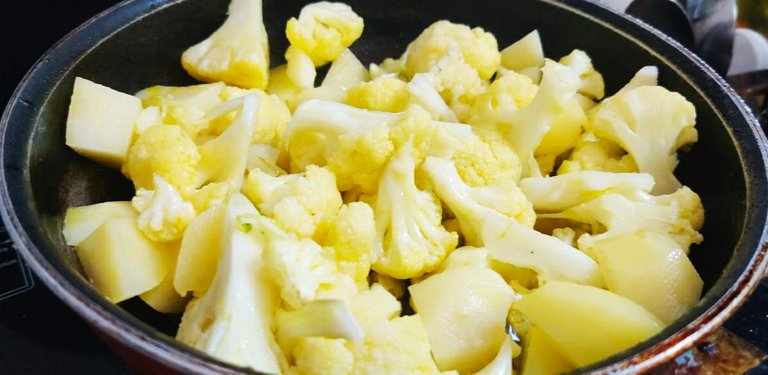 Here is the final outcome.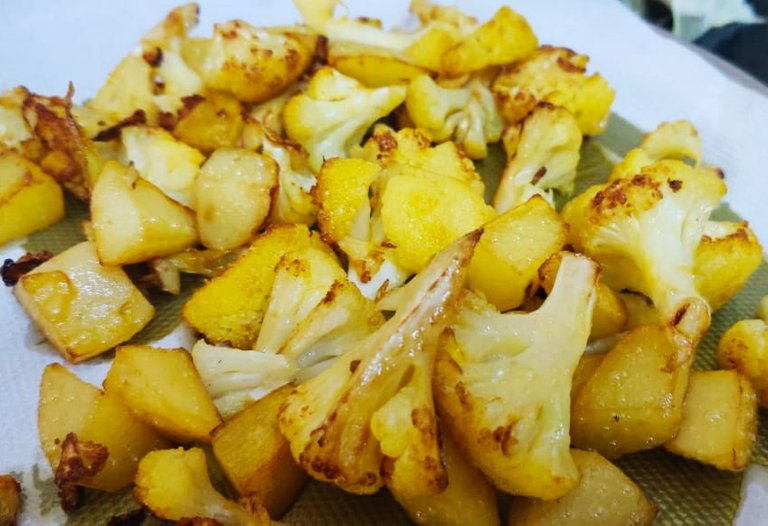 The Making of Gobhi Masala
Take a big sized pan or kadai, pour 3 tbsp of vegetable oil and heat it. Add 1 tbsp cumin seeds, 1 tbsp of coriander seeds and half tbsp of carom seeds.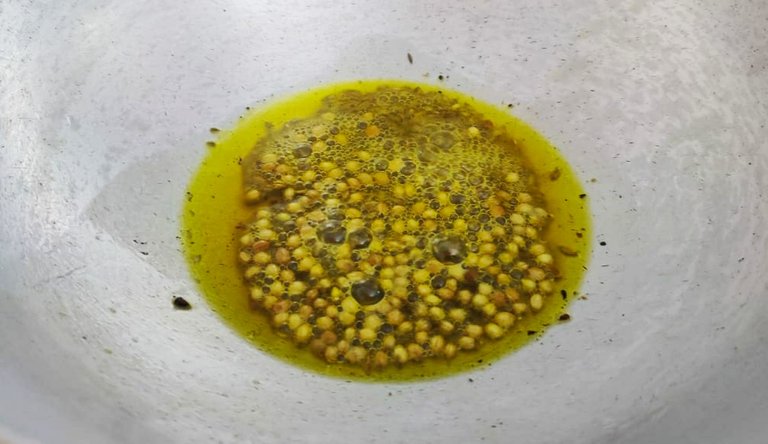 Add chopped tomato to the kadai and cook until it leaves oil.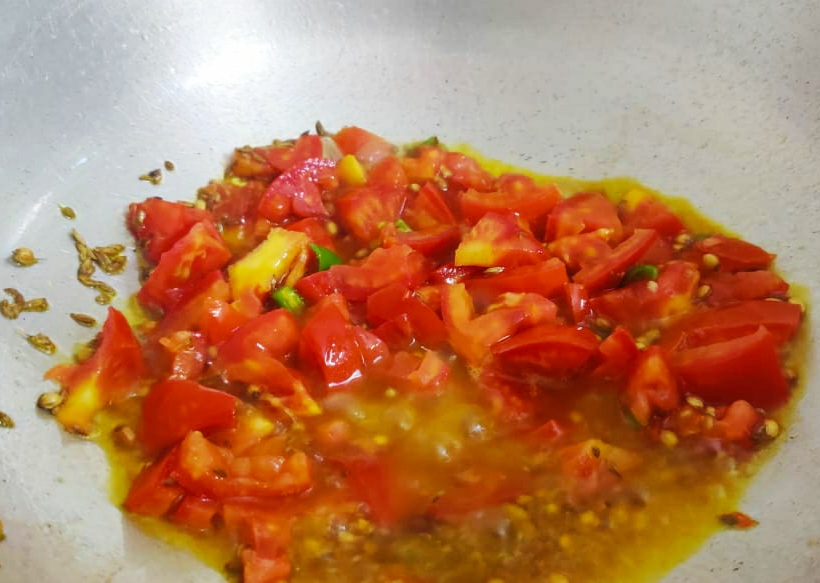 Now the tomato leaves the oil, time to add some regular spices to the dish. I have used 1 tbsp of salt, 1 tbsp of red chili powder, 1 tbsp of coriander powder and half tbsp of turmeric powder. Roast the spices for atleast 1 minute.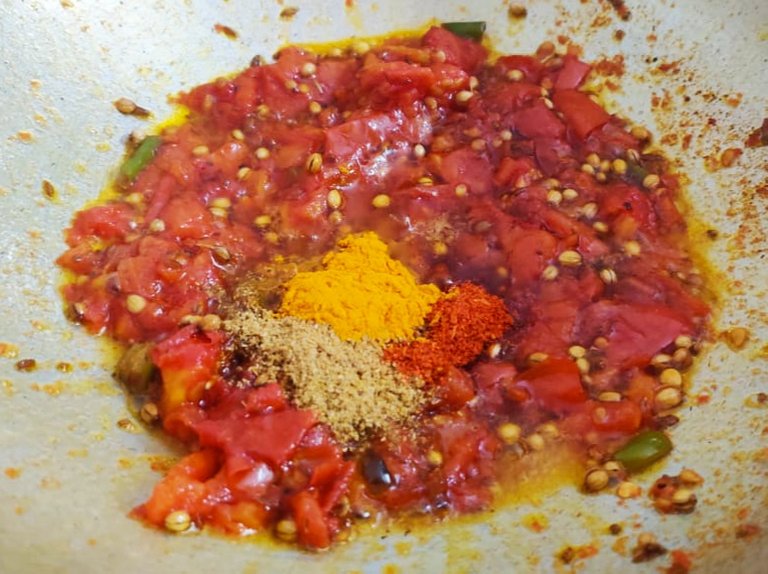 Add one bowl of curd to the kadai and cook it for 3 to 5 minutes on low flame.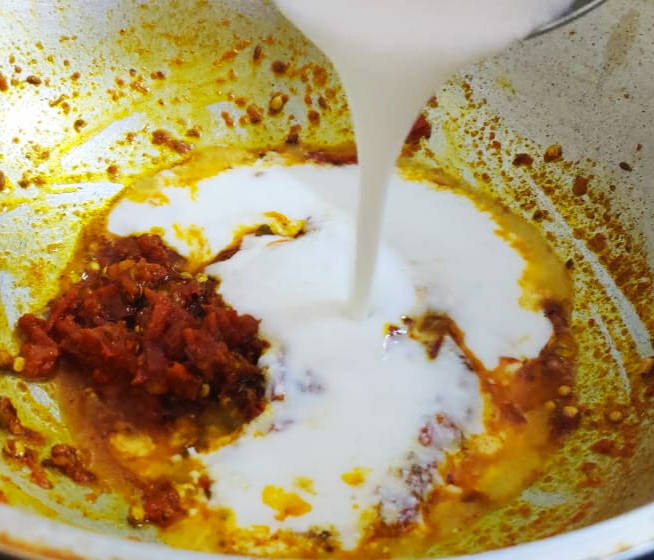 Add fried cauliflower and patato to the pan and close the lid. Cook it for another 5 minutes on low flame.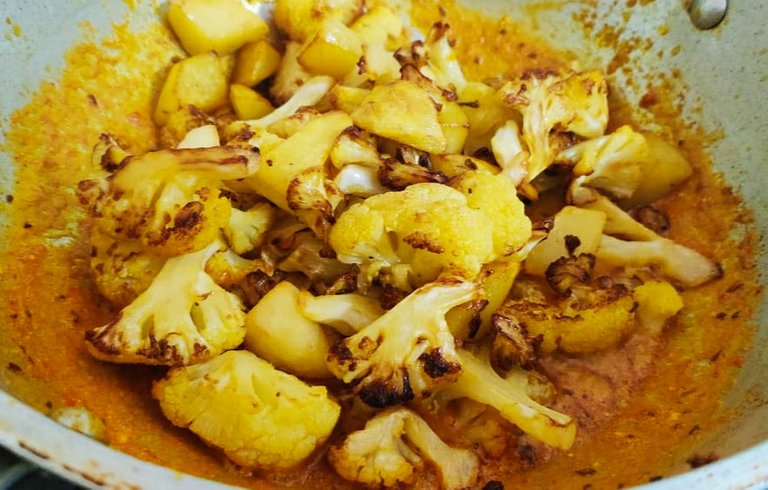 Gobhi Masala or Cauliflower Masala is ready to serve !!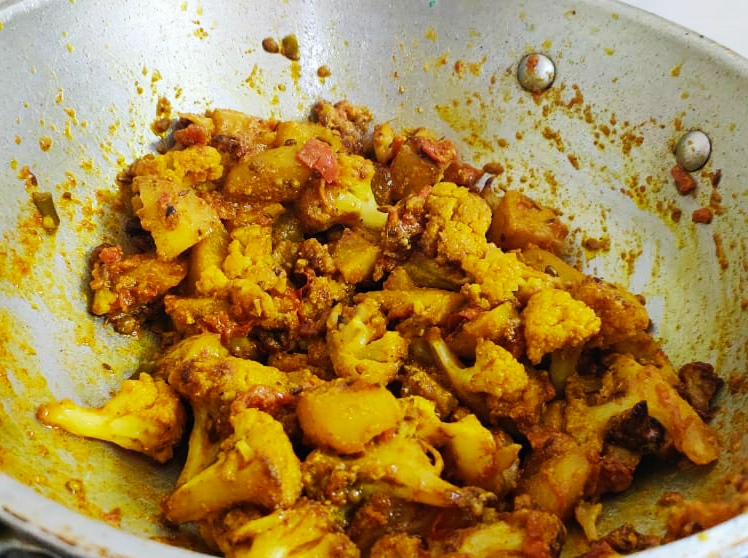 Best to serve gobhi masala with Indian Bread - Chapati.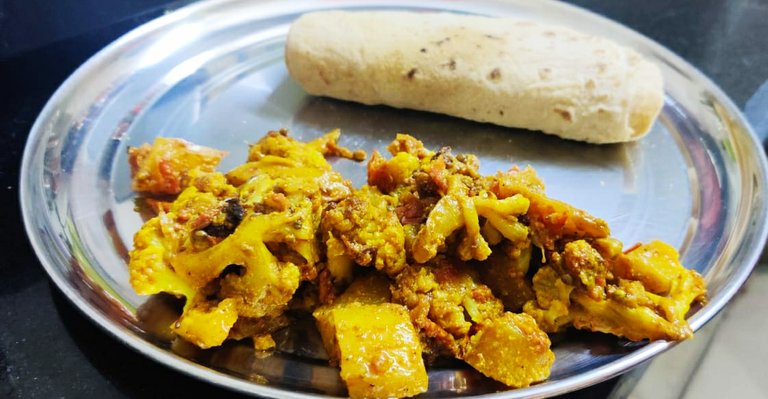 Thankyou
---
Posted via foodiesunite.net