Hello friends,
Welcome to my blog today I have tried a different and a very special dish that is common in Indian cuisine and exclusively made with different types of herbs and whole ground spices.
Mughlai Chicken Korma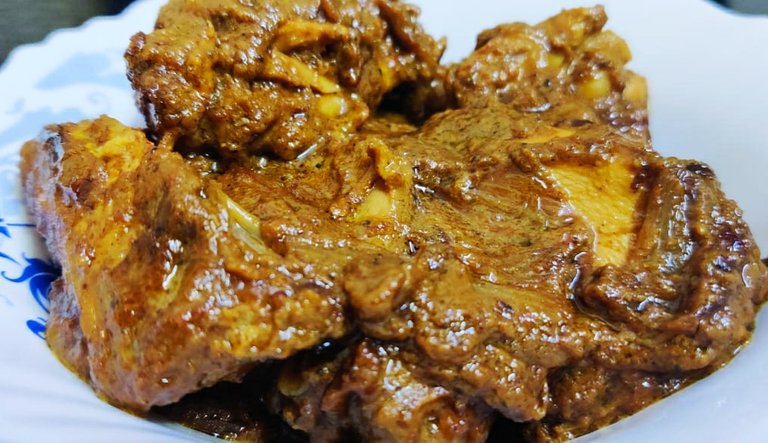 Mughlai chicken korma is an Indian delicacy made with aromatic herbs and a fusion of thick yogurt and fried onion. Though it is a perfect weekend dish from the mughlai cuisine I have tried for the first time. Mughlai most ruled Lucknow/hyderabad, the dish is a common recipe of the Royal Mughlai Cuisine.
In the old times it was only cooked for the Royal Kings it is then made with thick yogurt instead any tomato was used. The dish is normally cooked in slow simmered yogurt to cook the chicken properly. Let us get onto the recipe now.
Ingredients
Main Ingredients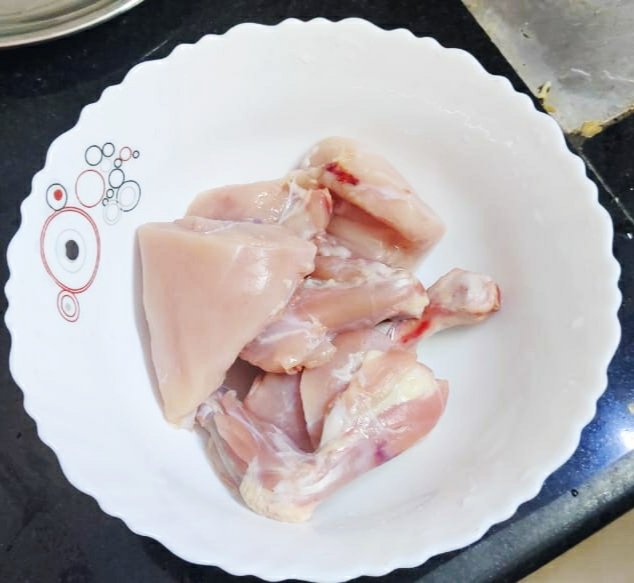 Spices - Red Chilli, Cumin seeds, coriander seeds, black pepper, Clove.


Onion

I have also used regular spices like sale, red chili powder and turmeric powder as well and curd, milk, vegetable oil or desi ghee and a glass of water.
The Preparations
Making of the spices for Mughlai chicken.
Take a pan and roast all the raw spices for at least 2 minutes.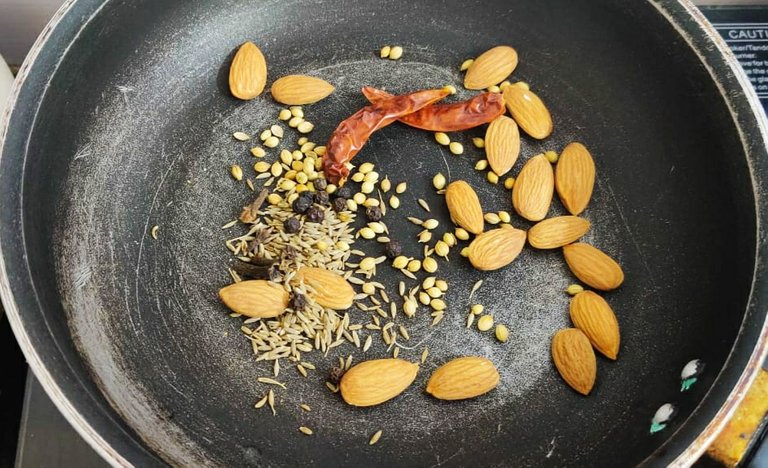 Now grind all the spices and make a powder out of it.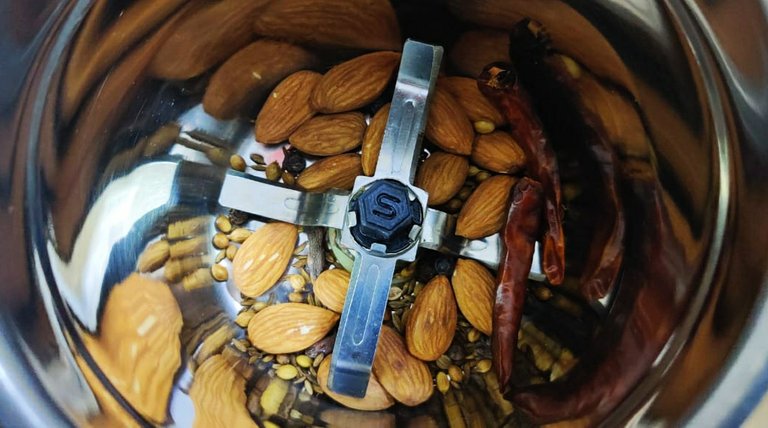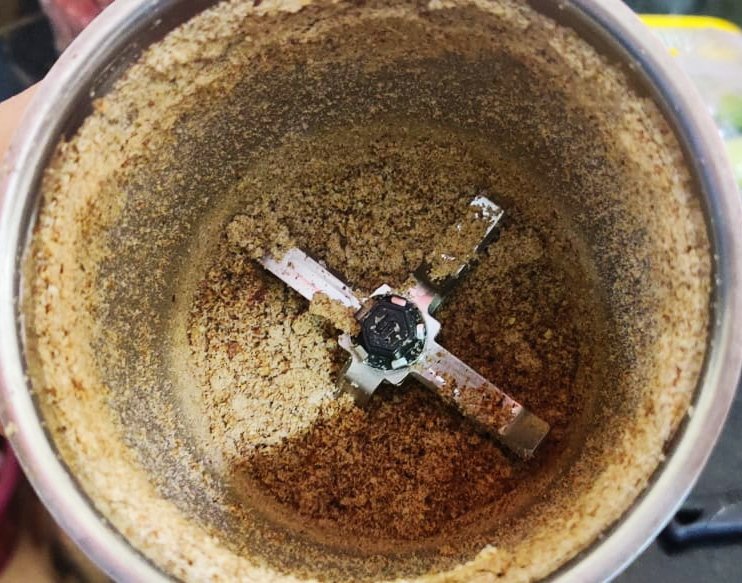 Marination of the chicken
Add 1 spoon of salt and red chili powder and half spoon of turmeric powder and then add 2 spoon of ginger garlic paste and 2 spoon of curd.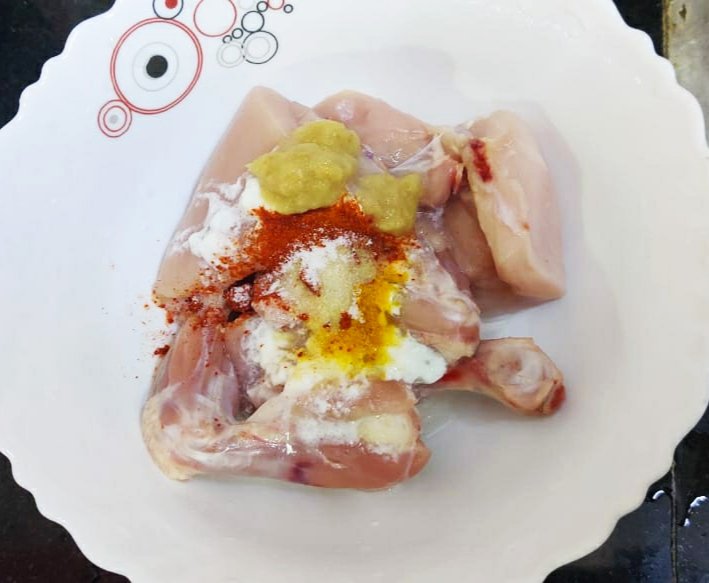 Mix it well and leave it for 15 minutes.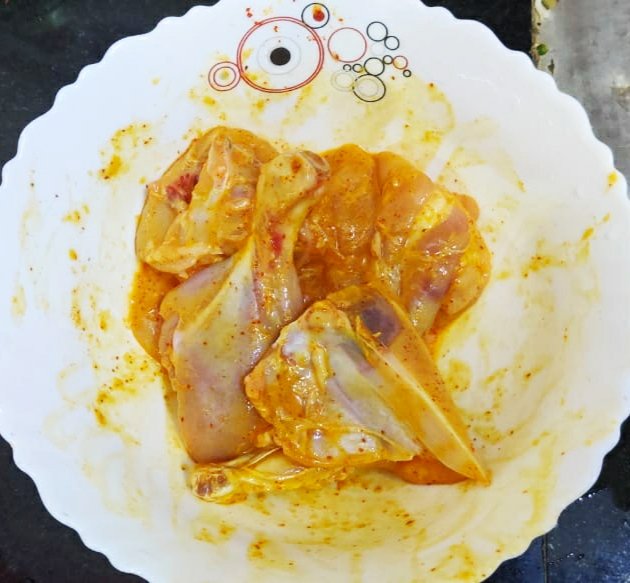 Onion Frying
Cut the onion in to slices.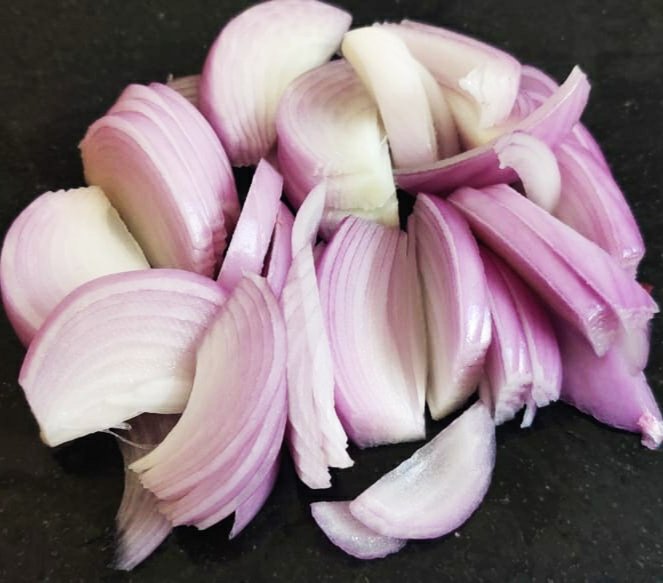 Take a pan and pour 3 spoon of desi ghee or regular vegetable oil.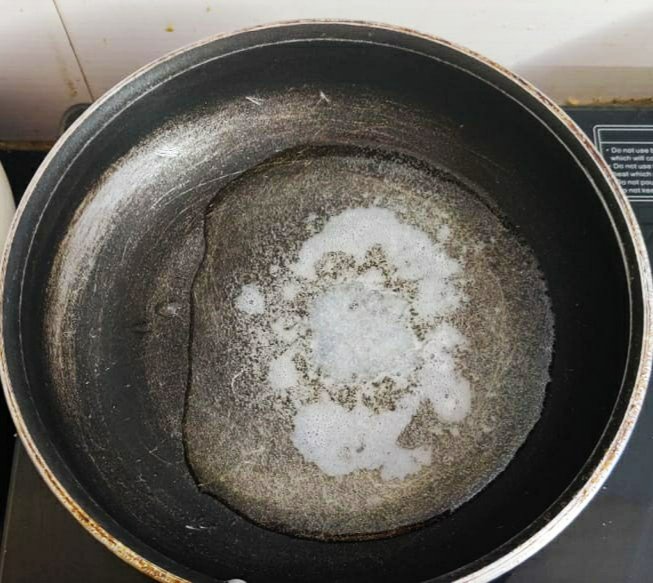 Add sliced onion to the pan and cook until it changes its color.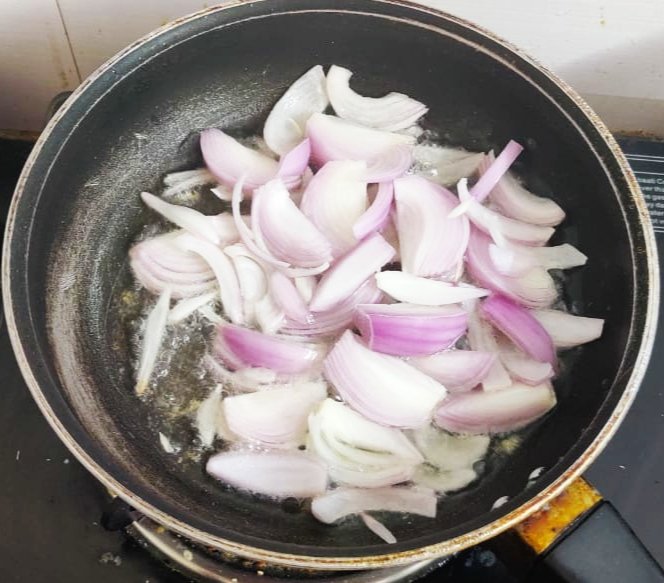 Once it changes its color to golden brown, strain the onion in to the bowl.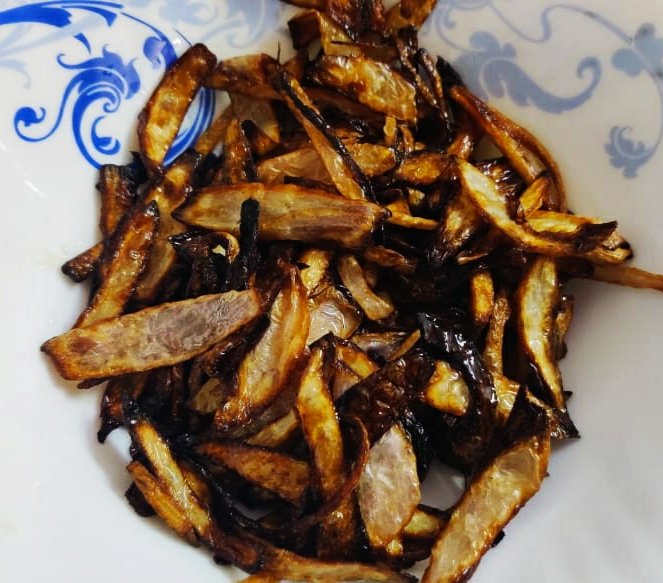 The Process
Add the marinated chicken in to the pan and there is no need to add more oil to the pan as there was enough oil left after onion frying.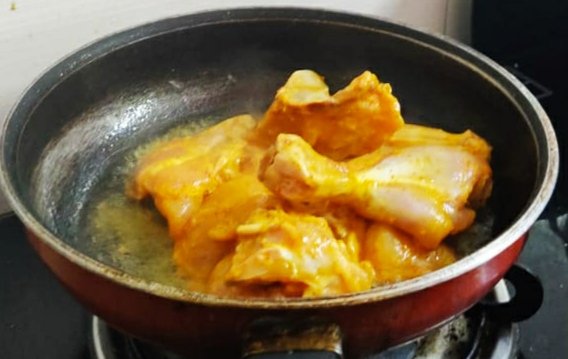 Cook the chicken for 5 minutes and then add the raw spice powder to the pan. Roast the spices with chicken for 1 minute.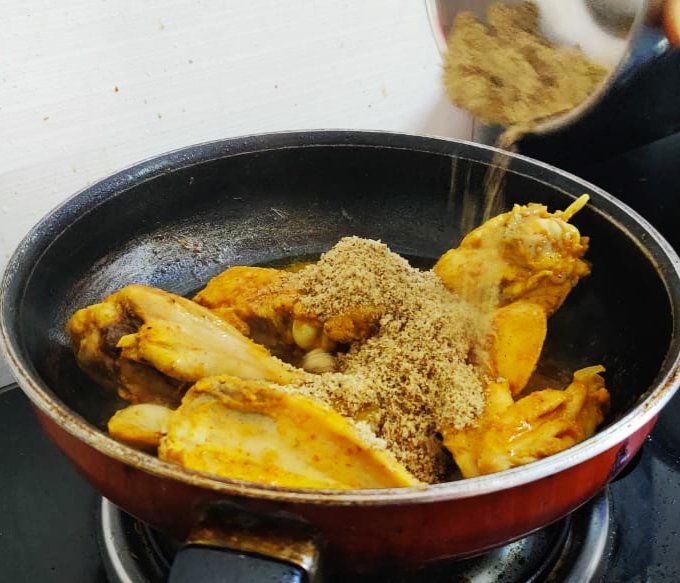 Add 2 spoon of curd to the chicken.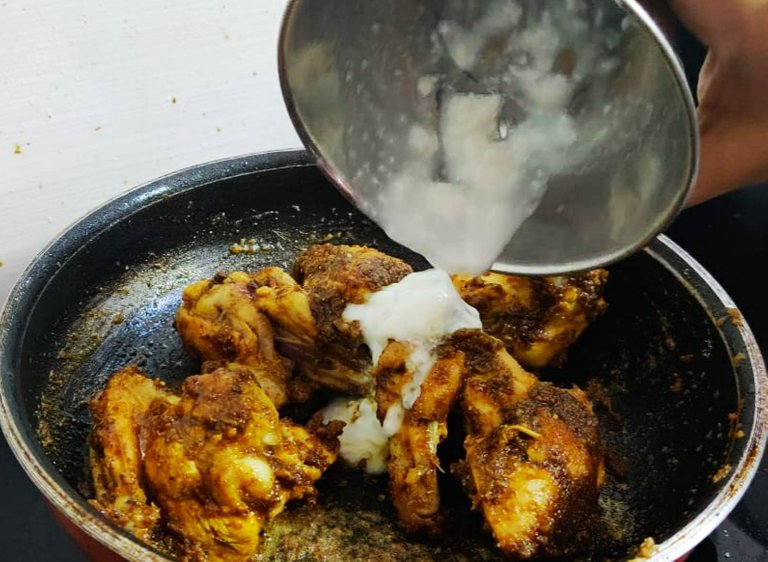 Add half cup of milk to the pan and mix it well.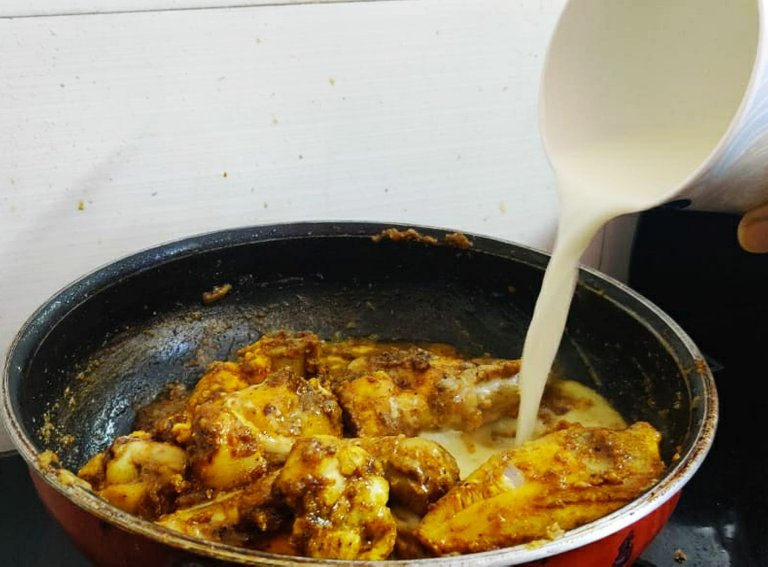 Time to add fried onion to the pan.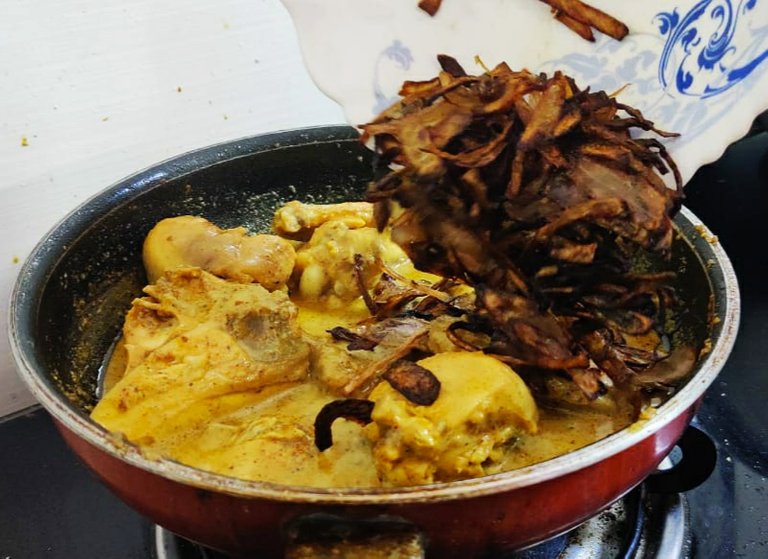 Add a cup of water to the pan and close the lid of the pan. Cook it for another 15 minutes on low flame.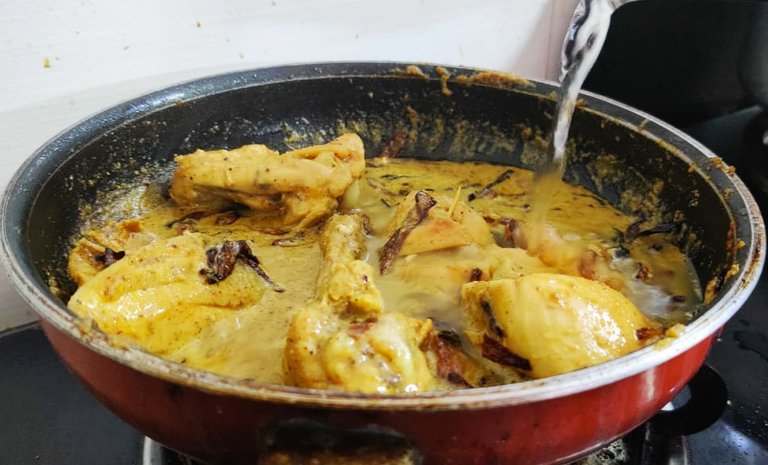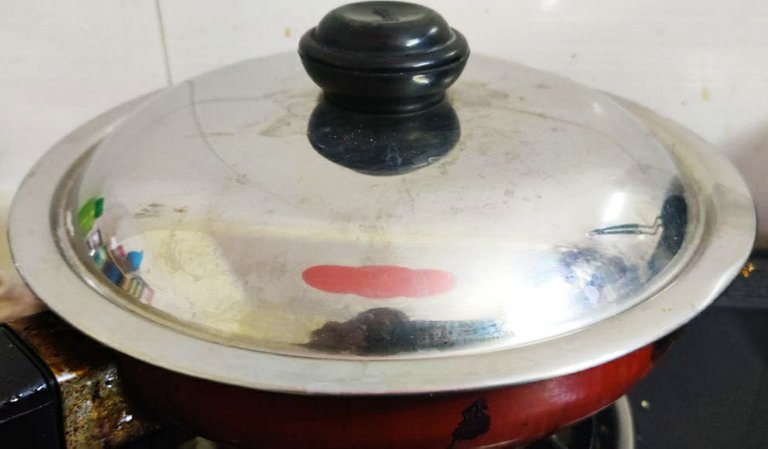 Finally Mughlai Chicken is ready to serve !!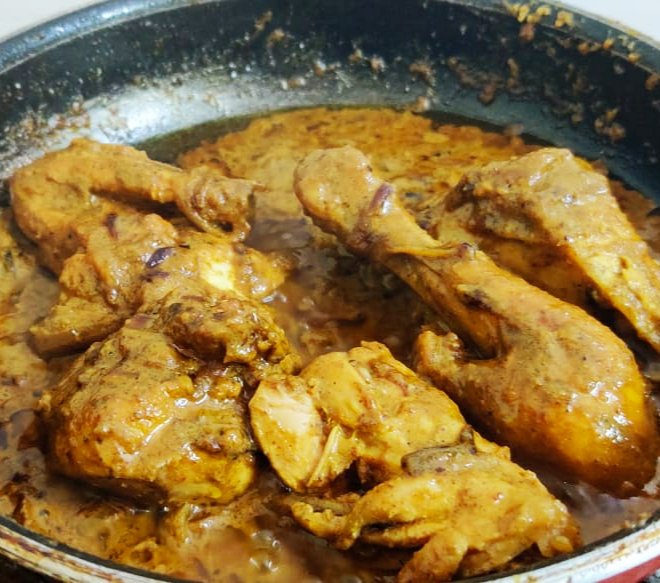 Best to serve with indian bread (Chapati).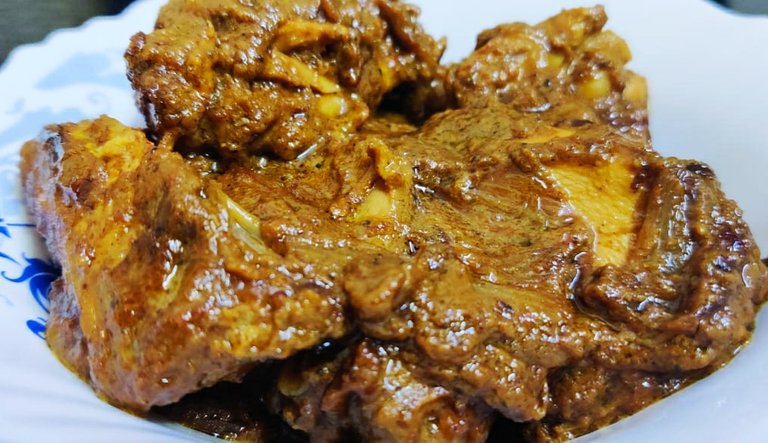 Thankyou