It's too hot, humidity is 65°c but I'm so thankful to avoid the spreading of covid19 in my workplace.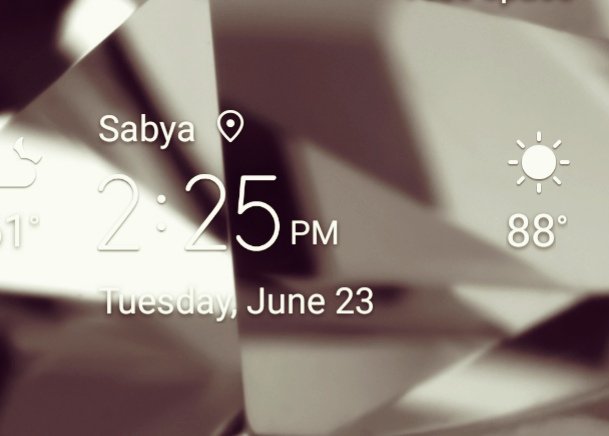 The temperature at this moment in my workplace. We need very cold water or fruit juice.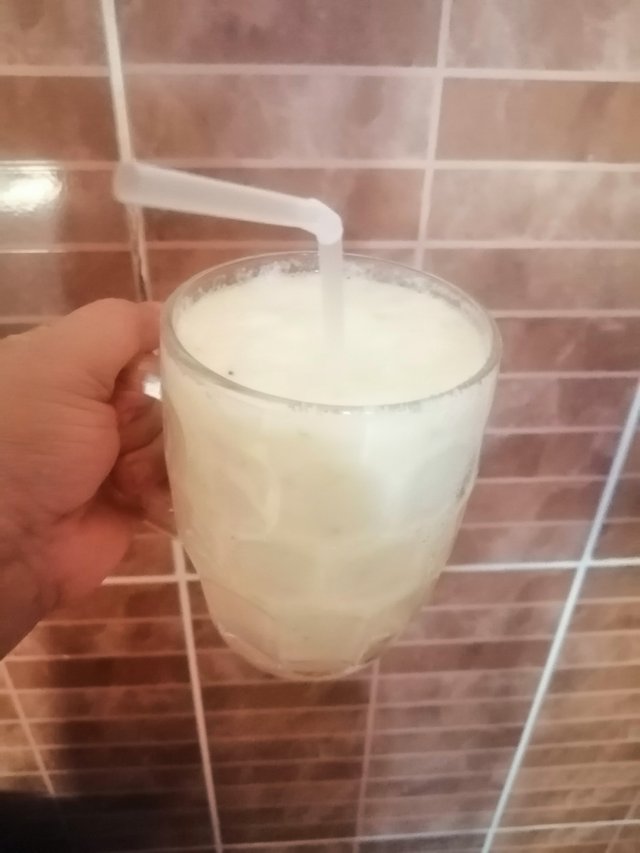 There are people who work outside and I could imagine how they sacrifice themselves for the family. I'm inside the house with aircon but I feel the humidity, how much more the people working outside.
Anyway, because of covid19, we need to be healthy every day. We have to increase vitamin C intake. We should eat good food. Once a week, I make a jar of mixed fruit smoothie.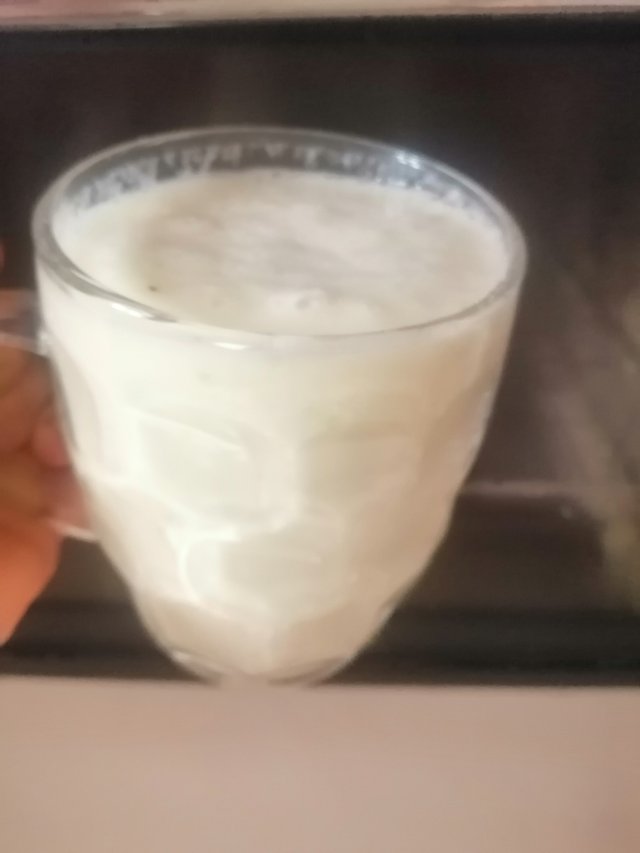 This is also my version and I included the peeling of the green apple, pineapple, and banana.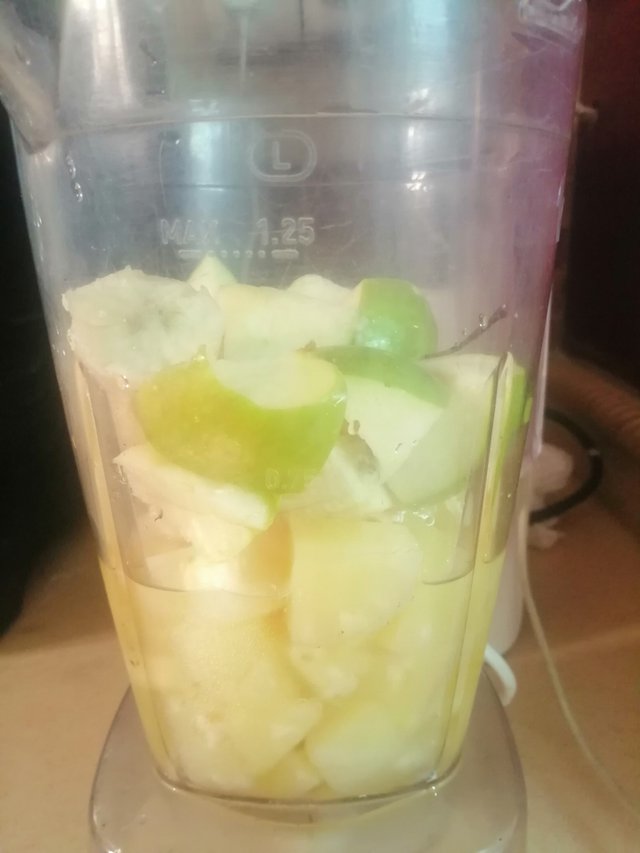 Processed it for 20 minutes and no sugar added.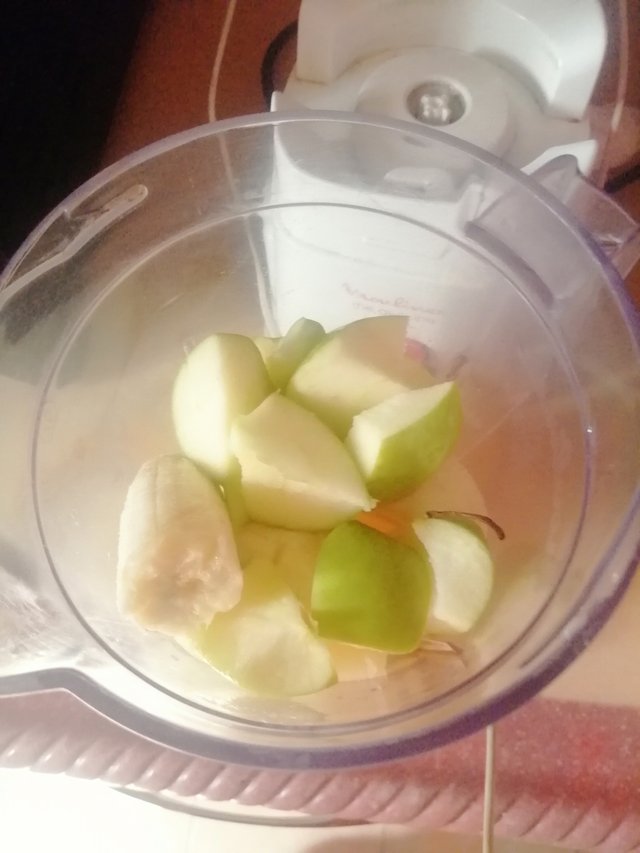 These are 1 banana, 1 green apple, and pineapple chunks.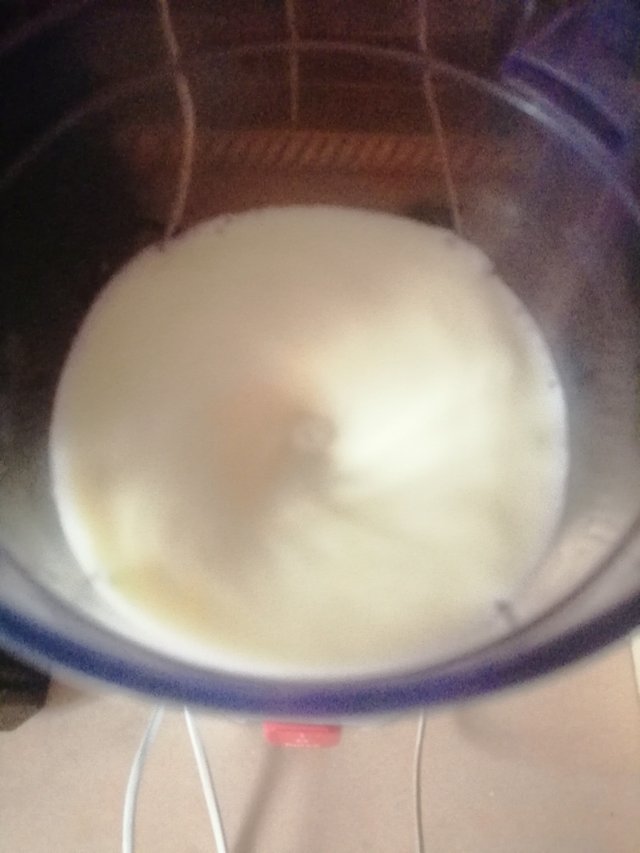 I made something different, I didn't mix anything like milk or sugar, It's a pure fruit only.

Its better to make it yourself.
Try these;
1 piece of Apple
1 piece banana
1 piece of pineapple
1/2 glass of water
You can use ice cubes and a small amount of sugar as you desire. But I preferably not using any ice cubes and sugar.
It will make 3 small glasses enough for our daily health benefits intake. Doing it yourself is safe than buying in fruits and juice stand.
Stay healthy every day now that we are free to come out tho the open! Covid19 is still on the air!
Thank you for reading.
Hive on!
@olivia08