Happy first day of Ramadan to all my Muslim friends all over the world. Today is the first day of Ramadan. May God give us strength throughout the coming days.
The day would be not normal and an additional workload would be expected. To make a wise tragedy, I need to manage my time accordingly.
Some foods were already cooked and divided into a small part then keep frozen. I did it two weeks before.
What food recipe I prefer to share?
From my garden, I harvested my spinach leaves. It stands alone near the fence and it survived for almost one year.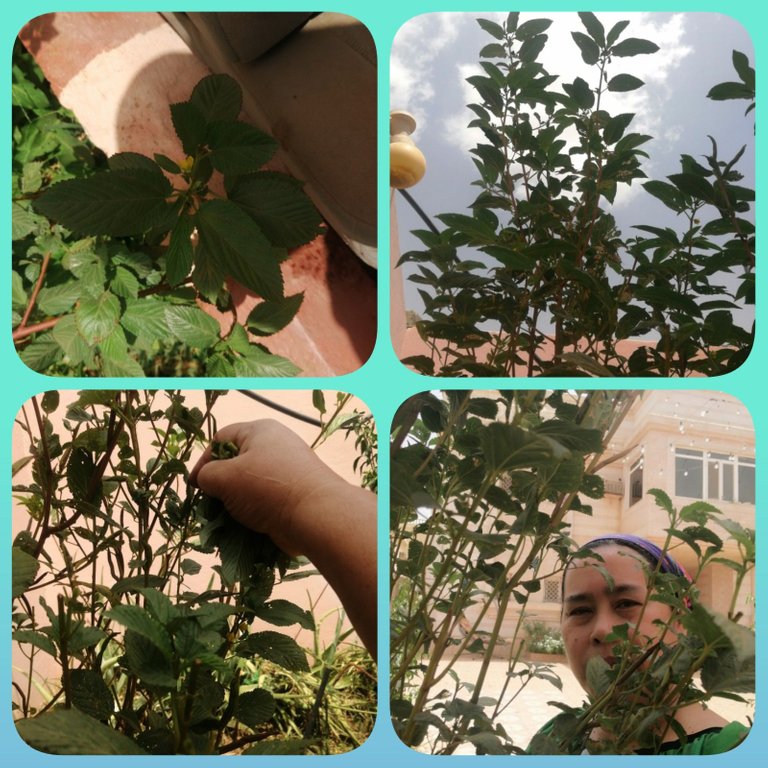 This is the spinach vegetable I planted almost a year ago.
Every time I want to cook a recipe with this, I just picked it up in my garden. No need to buy anymore. Mine is organic and 100% no pesticides sprayed on it.
Here we go how the recipe went on.
I cleaned the leaves thoroughly and put them in a blender and grind. This is an Arabic way of cooking Molokeya, the spinach.
Before this procedure, I prepared the chicken breast and ingredients which we can see in the picture.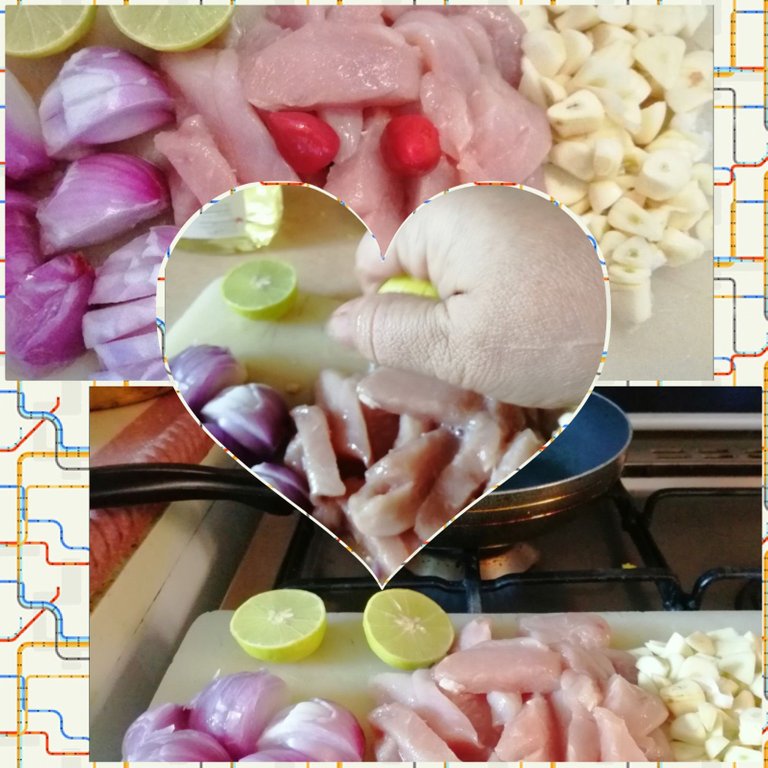 I sliced the breast chicken with onions and garlic. I squeezed lemon juice into the chicken to remove the unwanted odor.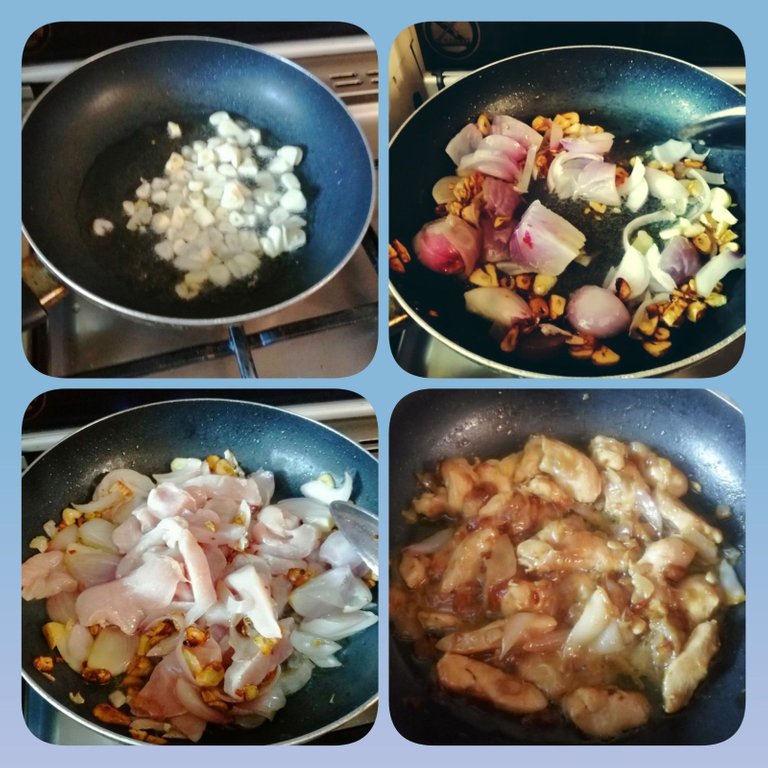 Sauteed the garlic and onions into a small amount of oil in the pan until golden brown.
Add the breast chicken and simmer until tender. I used chicken Maggi cubes to add more good taste. No more salt needed.
Set aside while I prepared the blended spinach leaves.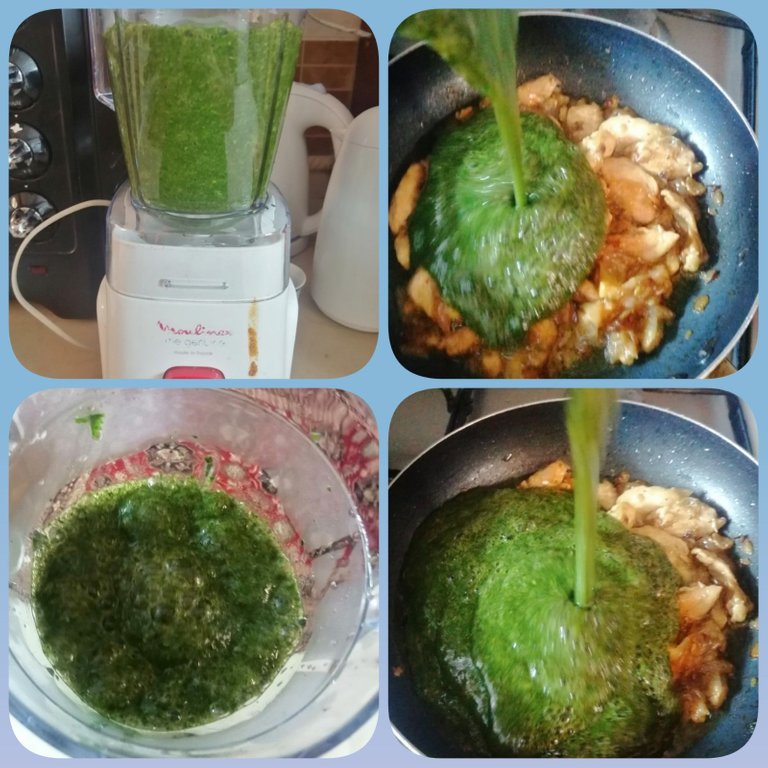 The picture above tells us the step-by-step procedures. After I blended the leaves, I added them to the prepared breast chicken.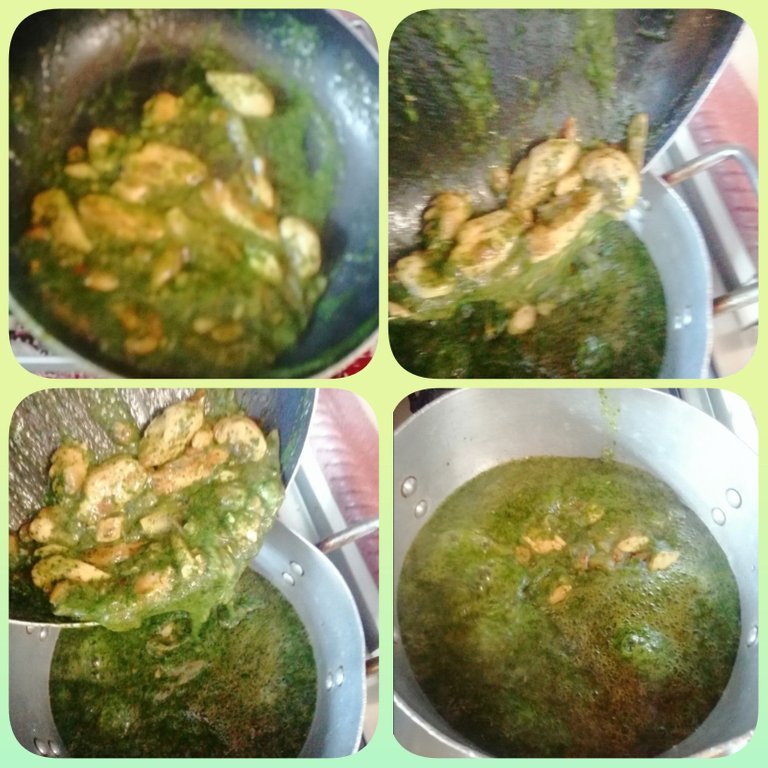 Look at how it goes! Maybe, there is a disclaimer about this recipe but this is an Arabic recipe that always serves most especially to growing children.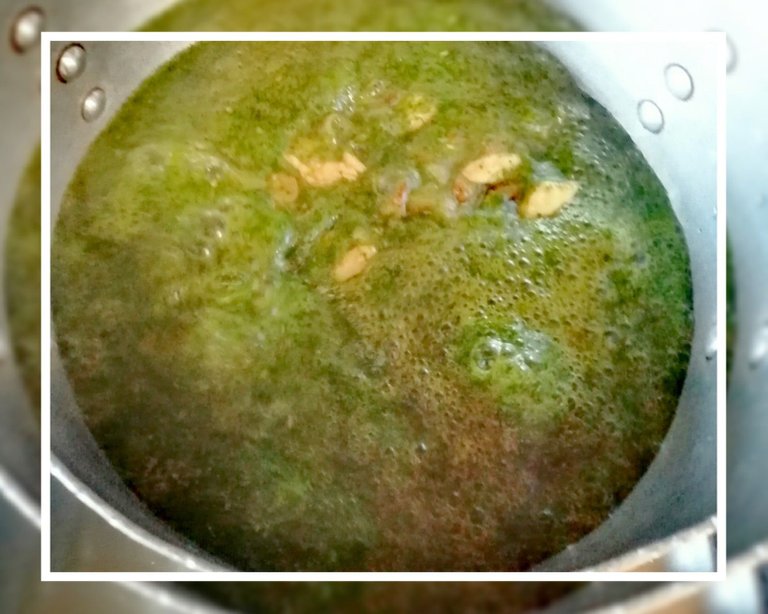 The ready-to-eat and finished product from my garden to the kitchen. I am so proud that I already harvested many kinds of organic vegetables in my garden. My boss is so happy how I give life to the surrounding of their home and how I give them healthier food every day.
Benefits of Spinach
Benefits of Saluyot Leaves
Antioxidants – prevents harmful substances from destroying cells or deteriorating organs within the body. ...
Vitamin A – promotes good eyesight and maintenance of the immune system. ...
Fiber – aids in digestion, absorption of nutrients and bowel movement.
I also found that this is an anti-aging stuff by Cleopatra.
Source
My dedication to my awesome employer
The whole blockchain knew me who is @olivia08. I told my life story and even sometimes, I revealed some secrets. I would like to let you know that I rendered my heartfelt services to my boss. I am not shy to tell you that I am their household helper but, to be honest, I taught them many lessons and how to speak English. I became a tutor, a chef cook, electrician, physical therapist and above all, they are listening to my opinion about life. To those fellow hivers who are thinking that this is my house, I would like to correct it. Every time I posted about this mansion is under their approval. They are so happy that I earned from what I am doing now.

Thank you and hive on!
It's me,