Today a dish when you don't have meat in the house and the children want to eat cordon bleu.
Heute ein Gericht, wenn man kein Fleisch im Haus hat und die Kinder Cordon bleu essen möchten.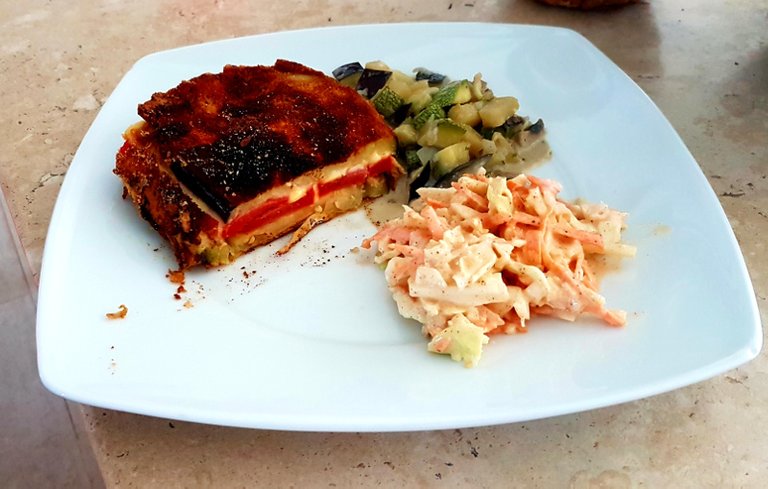 The first thing to do is to cut the eggplant into long strips and salt them. After 30 minutes, dab the slices dry and cover with sausage and cheese. Place the second slice on top and fix it with a toothpick if necessary.
Als erstes die Aubergine in Längsstreifen schneiden und salzen. Nach 30 min die Scheiben abtupfen und mit Wurst und Käse belegen. Die zweite Scheibe darüber legen und und wenn nötig mit Zahnstocher befestigen.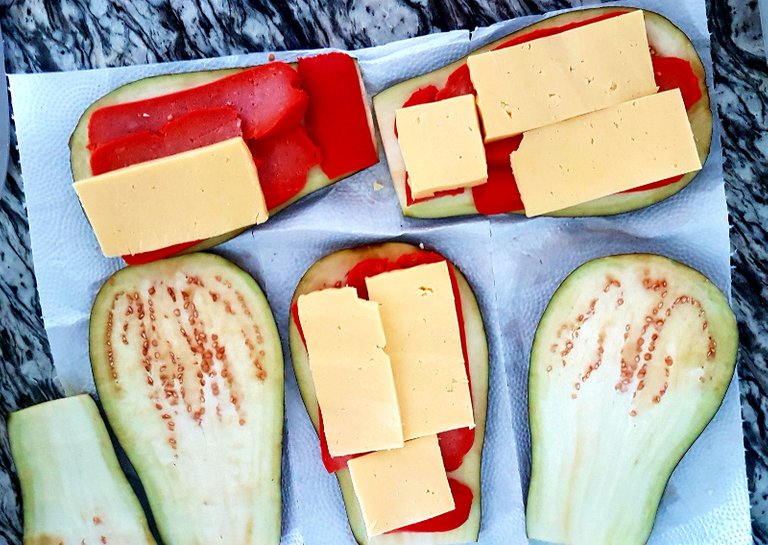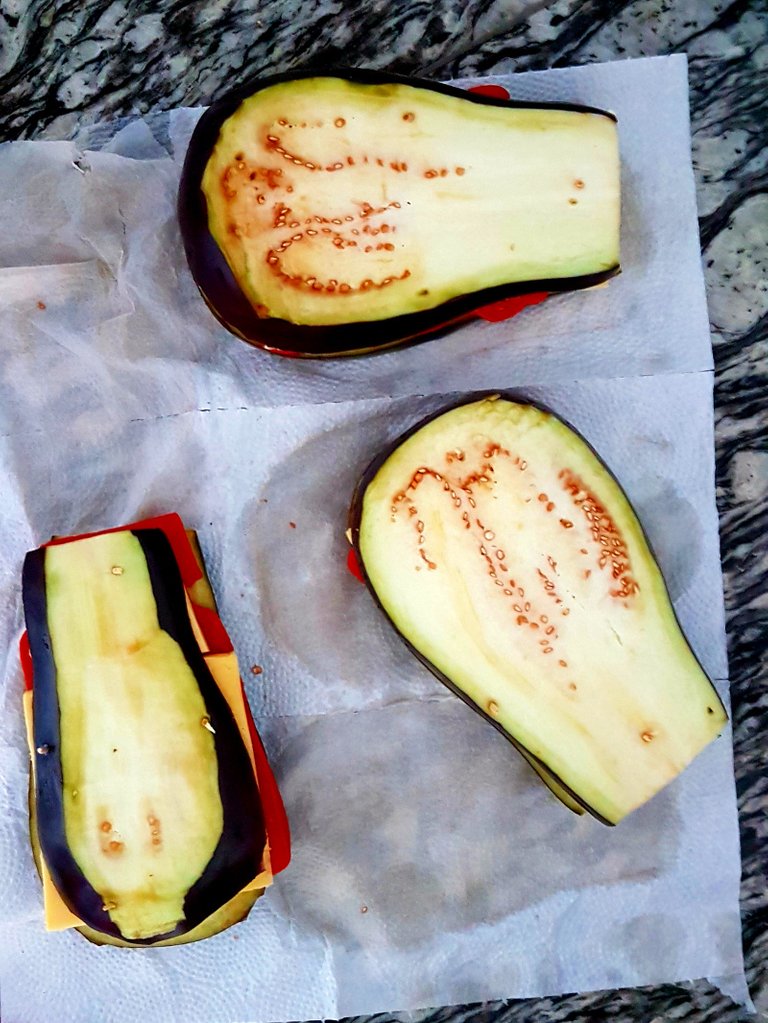 Then turn each slice in flour, egg with pepper, salt, paprika powder and breadcrumbs.Put oil in the hot pan and fry the eggplant cordon bleu.
Cook a side dish with the remaining small pieces of eggplant, zucchini and potatoes.
In die heisse Pfanne Öl geben und das auberginen Cordon bleu anbraten.
Aus den übrigen kleinen Auberginen Stücken ,Zucchini und Kartoffeln eine Beilage kochen.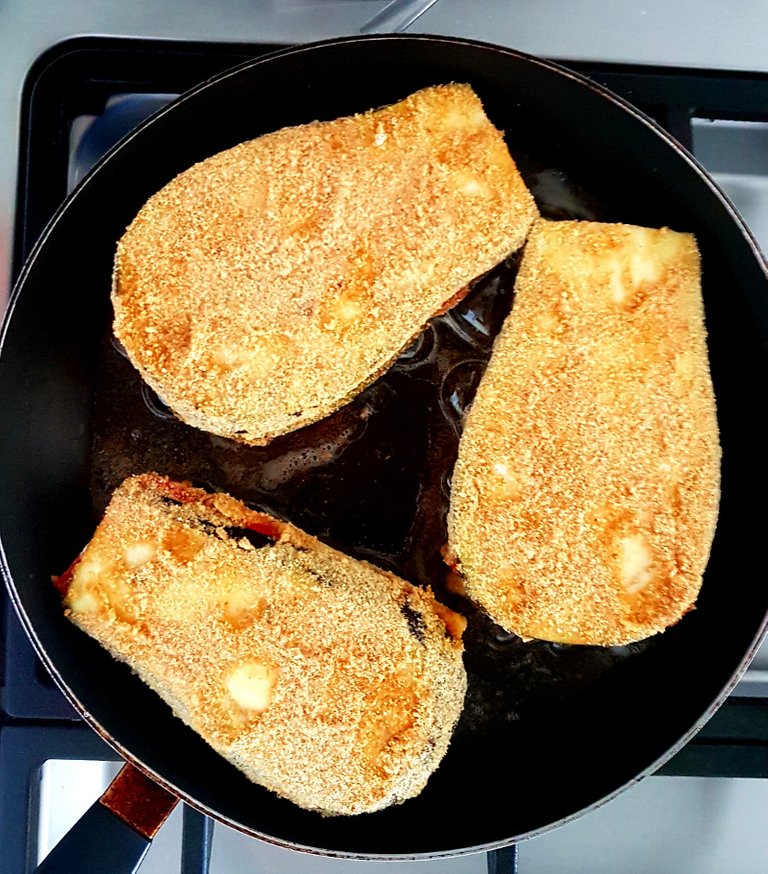 I have also made a coleslaw on top.
You need white cabbage, a carrot, some onion, sugar, salt and pepper. Some milk, 2 spoons of mayonnaise, yoghurt, lemon juice, paprika powder and some white wine vinegar.
Ich habe auch noch einen Krautsalat dazu gemacht.
Dazu benötigt man Weißkohl, eine Karotte, etwas Zwiebel, Zucker, Salz, Pfeffer. Etwas Milch, 2 Löffel Mayonnaise, Joghurt, Zitronensaft, Paprikapulver und etwas Weißweinessig.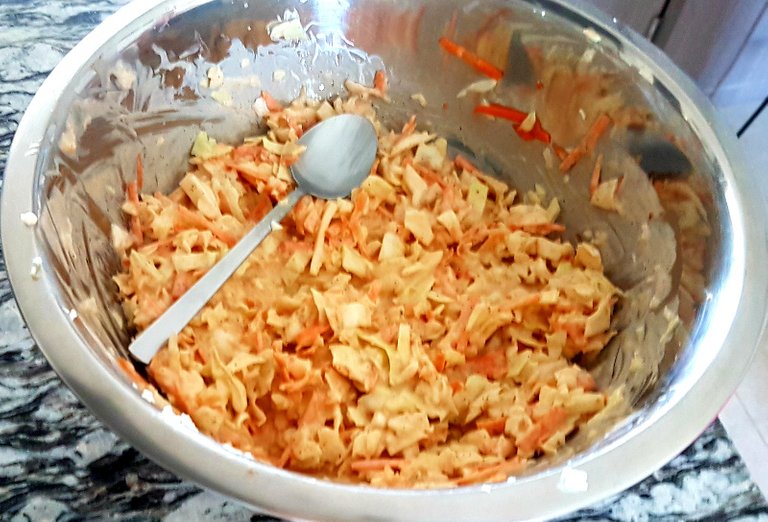 Dinner is served. Bon appetit!
Es ist angerichtet. Ich wünsche einen guten Appetit!

"We cannot direct the wind. But we can adjust the sails."
(Wir können den Wind nicht ändern, aber wir können die Segel richtig setzen.) Aristotle
Please like, comment and follow my work. I have a lot more to come!! :)