After a stressful day in the supermarket I missed the desire to cook. So we had a simple but very tasty chicken sandwich.
Nach einem stressigen Tag im Supermarkt fehlte mir die Lust zum kochen. Also gab es ein einfaches, aber sehr leckeres Hähnchen Sandwich.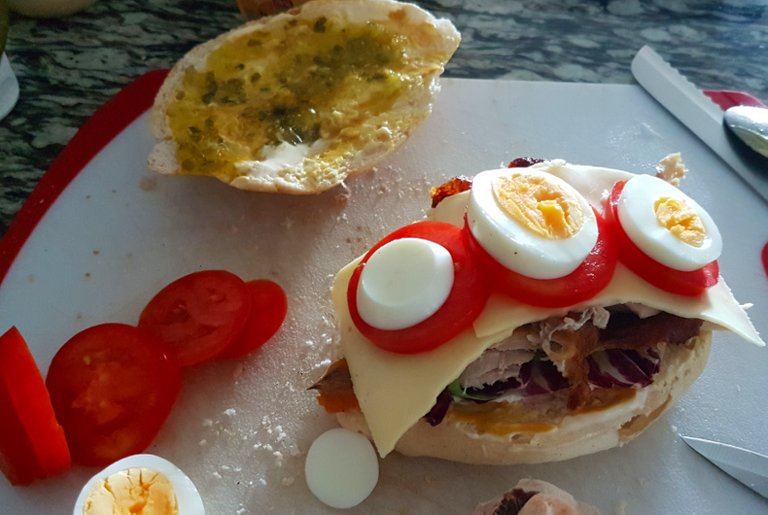 First the family members were asked if they would like to have their sandwich with butter or mayonnaise. The answer was unanimous - everyone wants it with mayonnaise.
So put mayonnaise and mustard on the sandwich and salad on top. Also add some sweet relish.
Als erstes wurden die Familienmitglieder gefragt, ob Sie Ihr Sandwich mit Butter oder Mayonnaise haben möchten. Die Antwort war einstimmig- alle wollen es mit Mayonnaise.
Also Mayonaise und Senf auf dem Brötchen verteilen und Salat darauf . Außerdem etwas süssen Relish dazu geben.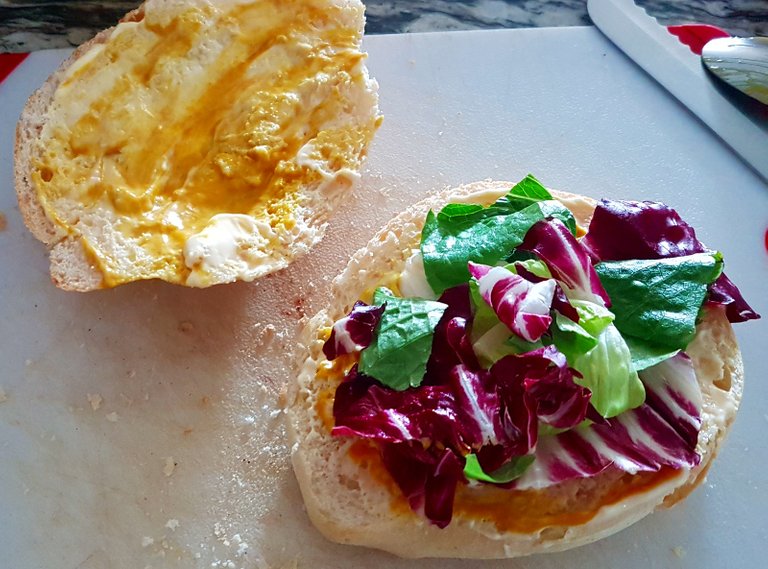 Then you spread the chicken on it.
Dann verteilst Du das Hähnchen darauf.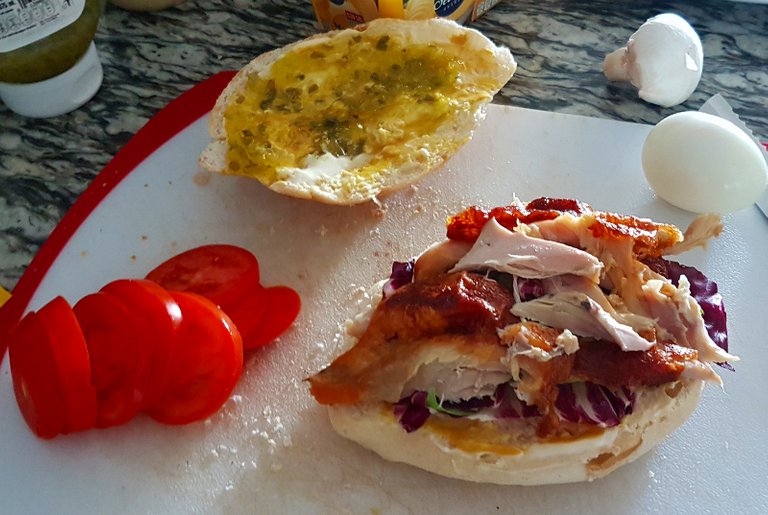 Then add cheese, tomatoes and boiled egg and your delicious sandwich is ready.
Danach noch Käse,Tomaten und gekochtes Ei dazugeben und fertig ist Dein leckeres Sandwich.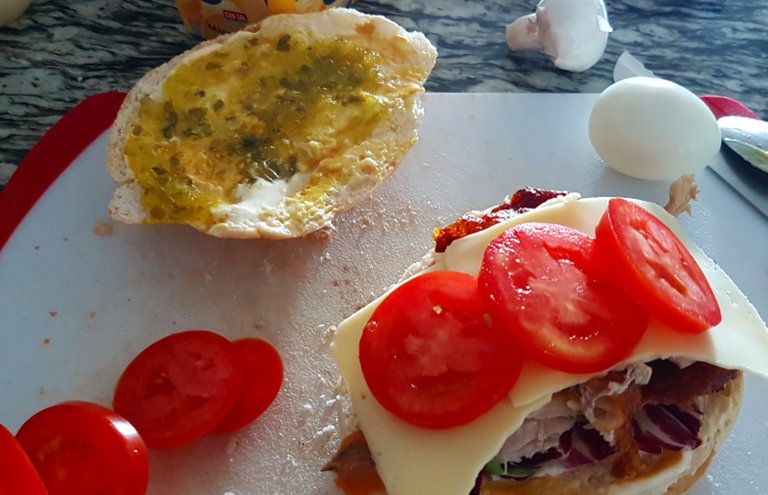 Ready! Quick, easy and good. I wish you a lot of fun trying it out and now have a bon appetite!
Fertig! Schnell, einfach und gut. Ich wünsche Dir viel Spass beim ausprobieren und nun habt einen guten Appetit!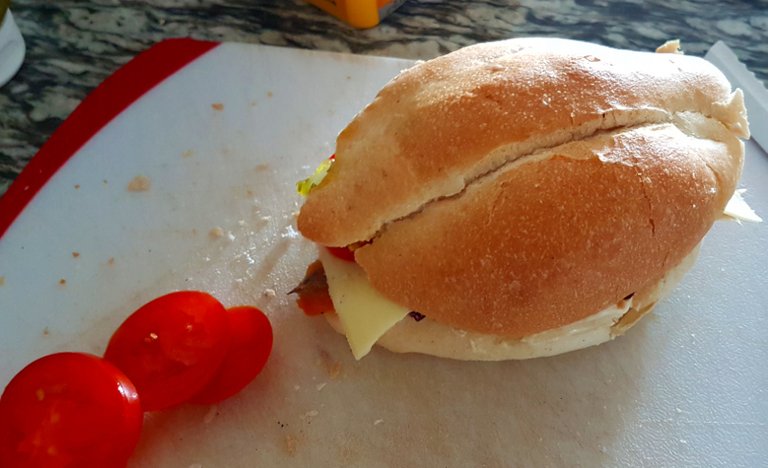 "We cannot direct the wind. But we can adjust the sails."
(Wir können den Wind nicht ändern, aber wir können die Segel richtig setzen.) Aristotle
Please like, comment and follow my work. I have a lot more to come!! :)