Dedos de queso 😋 sorprende a tus invitados. || Cheese Fingers 😋 surprise your guests. [ESP-ING]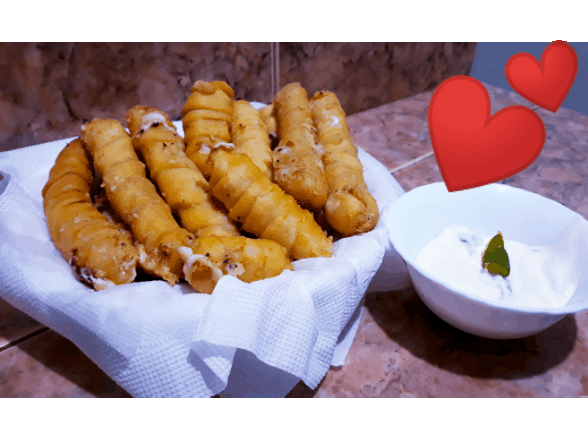 ---
Dedos de queso 😋 sorprendan a sus invitados. || Cheese Fingers 😋 surprise your guests.
---

Español
Inglish

Bienvenidos mis hives amigos en esta ocasión estaré realizando unos dedos de queso ideales para un desayuno,merienda o compartir entre familia y amigos y lo mejor de todo es que se requiere pocos ingredientes para esta receta vamos a necesitar:
Welcome my hives friends this time I will be making some cheese fingers ideal for a breakfast, snack or share with family and friends and best of all is that it requires few ingredients for this recipe we will need:

Ingredientes
Ingredients

1 taza de harina de trigo.
Queso (dependerá del tamaño que desee realizar los dedos).
2 cucharadas de aceite.
4 cucharadas de agua.
1 cucharada de azúcar.
sal al gusto.
1 cup of wheat flour.
Cheese (it will depend on the size you want to make the fingers).
2 tablespoons of oil.
4 tablespoons of water.
1 tablespoon of sugar.
Salt to taste.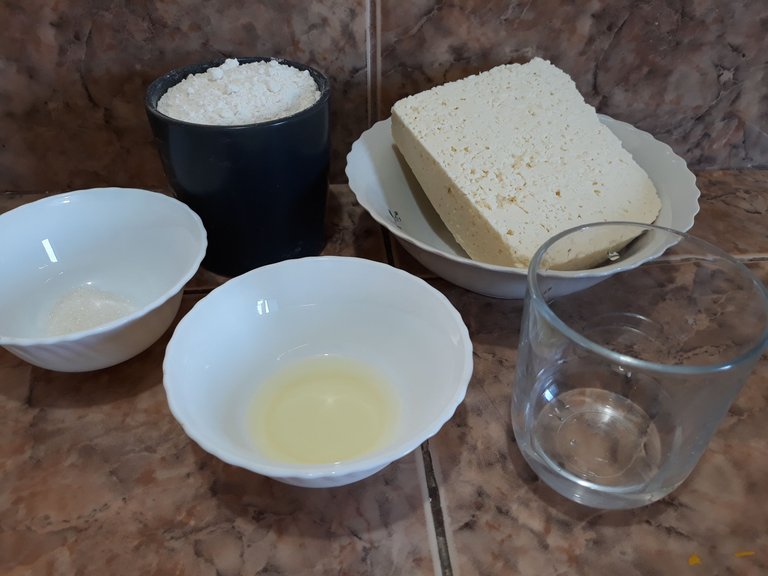 Preparación
Preparation

1. Colocamos nuestra harina en un bol.
We place our flour in a bowl.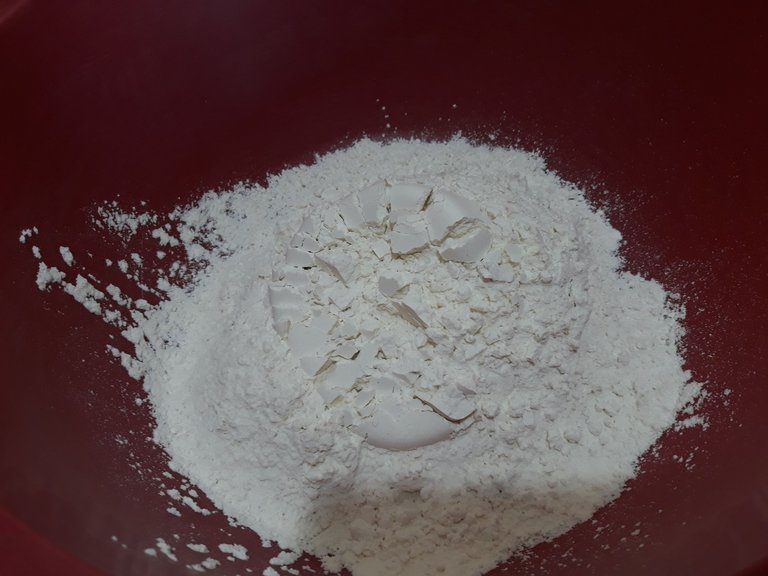 2. Le agregamos el azúcar y la sal mezclamos nuestros ingredientes secos.
2. We add the sugar and salt and mix our dry ingredients.
.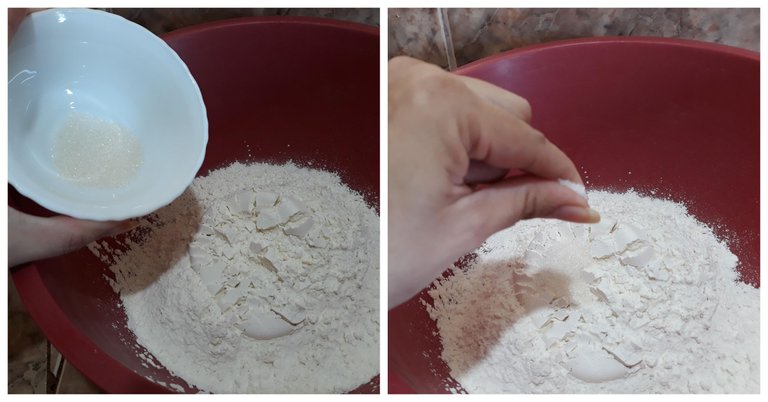 3. Le agramos el aceite y el agua, seguido a ello comenzamos amasar aproximadamente por 10 minutos hasta que la masa se torne suave, reservamos y dejamos reposar la masa por 30 minutos.
3. We add the oil and water, sefudo to it we begin to knead approximately 10 minutes until the dough becomes smooth, reserve and let the dough rest for 30 minutes.
.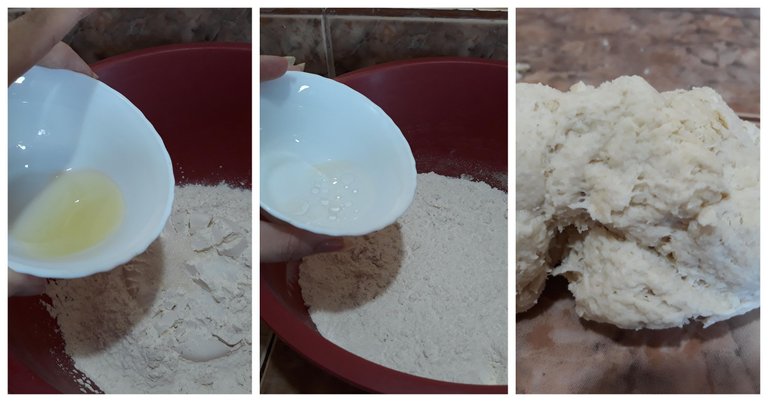 4. Picamos nuestro queso de acuerdo al tamaño que vamos a querer que sean nuestros dedos de quesos seguido de ello los llevamos al refrigerador hasta el momento que hagamos los dedos de queso.
4. We chop our cheese according to the size we are going to want our cheese fingers to be followed by taking them to the refrigerator until the moment we make the cheese fingers.
.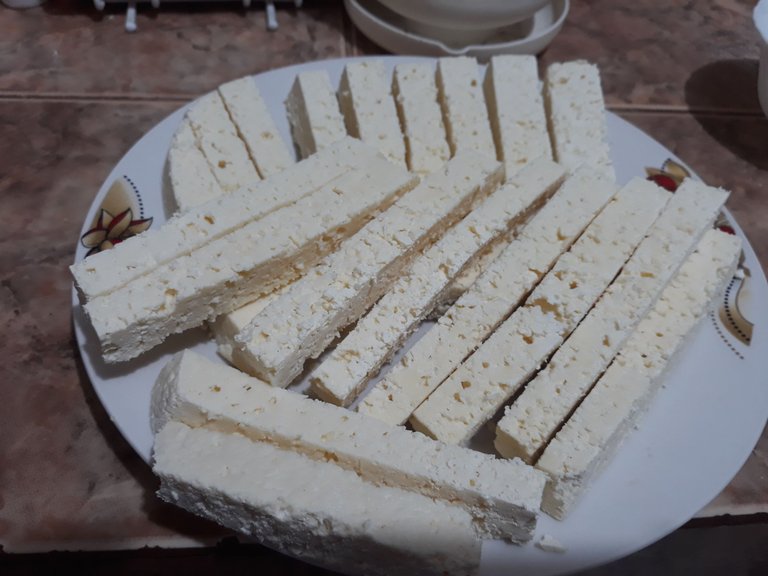 0
5. Pasado el tiempo, tomamos nuestra masa y comenzamos a extender con la ayuda de un rodillo, en este punto cortamos en tiras nuestra masa.
5. After the time, we take our dough and begin to extend with the help of a rolling pin, at this point we cut into strips our dough.
.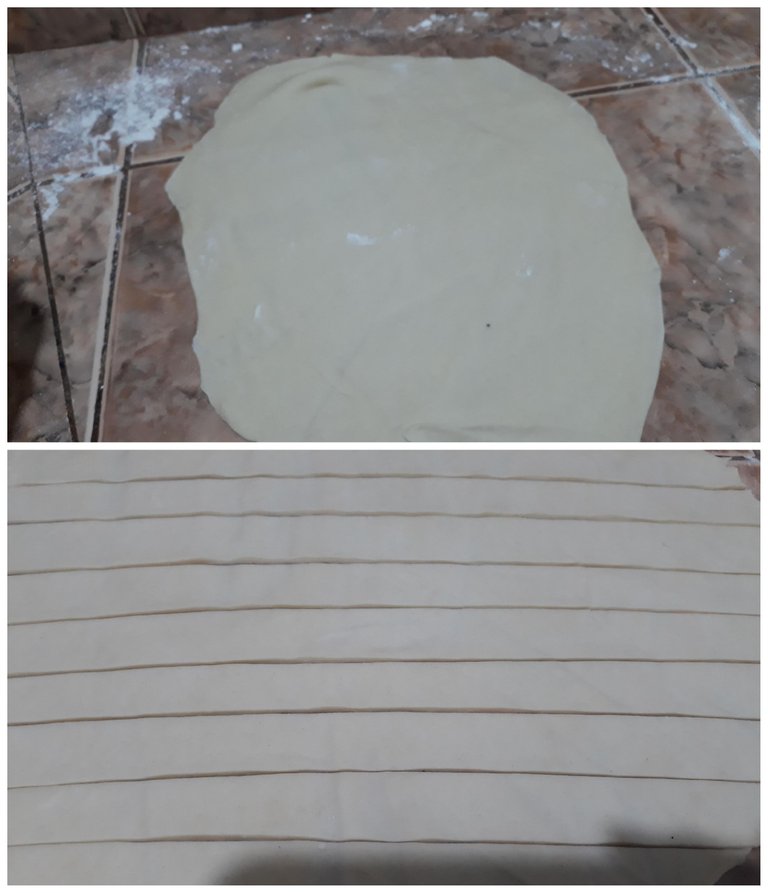 6. Tomamos nuestro queso y comenzamos a envolver con las tiras es importante que medida que formamos el dedo de queso se selle con agua cada borde de la tiras y se haga una ligera presión esto es para evitar que se abran cuando se estén friendo, reservamos en el refrigerador por unos 30 minutos.
6. We take our cheese and begin to wrap with the strips is important that as we form the cheese finger is sealed with water each edge of the strips and make a slight pressure this is to prevent them from opening when they are frying, reserve in the refrigerator for about 30 minutes.
.
7. Pasado ese tiempo ya están listos para freír, se puede acompañar con mayonesa de ajo o pico de gallo,sin más que agregar mis queridos hives amigos buen provecho gracias por llegar hasta aquí.
7. After that time they are ready to fry, can be accompanied with garlic mayonnaise or pico de gallo, without more to add my dear friends hives bon appetit thank you for coming here.
.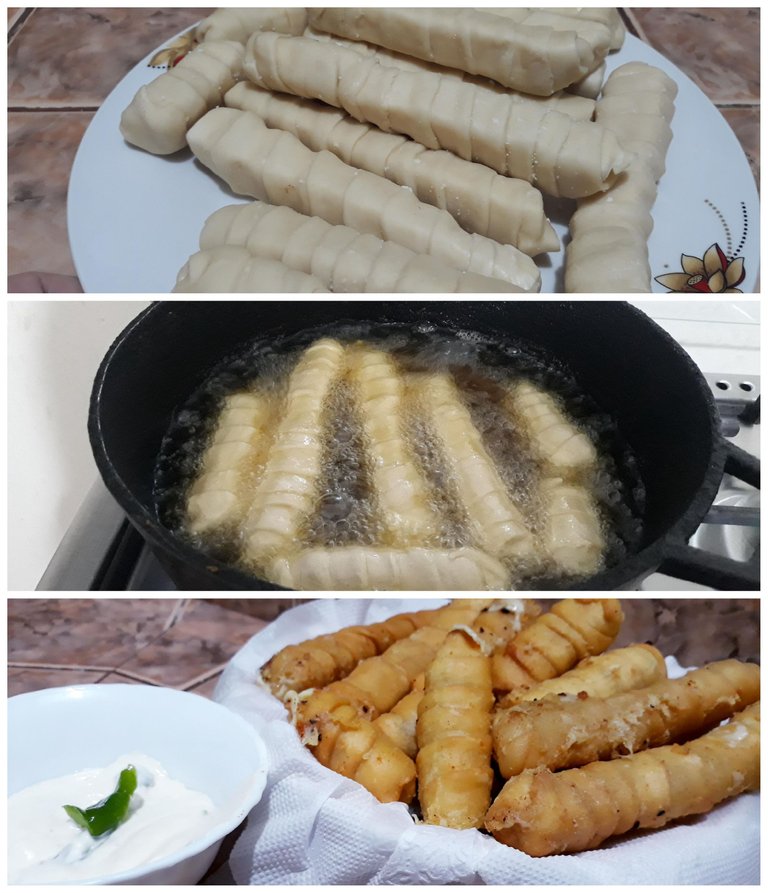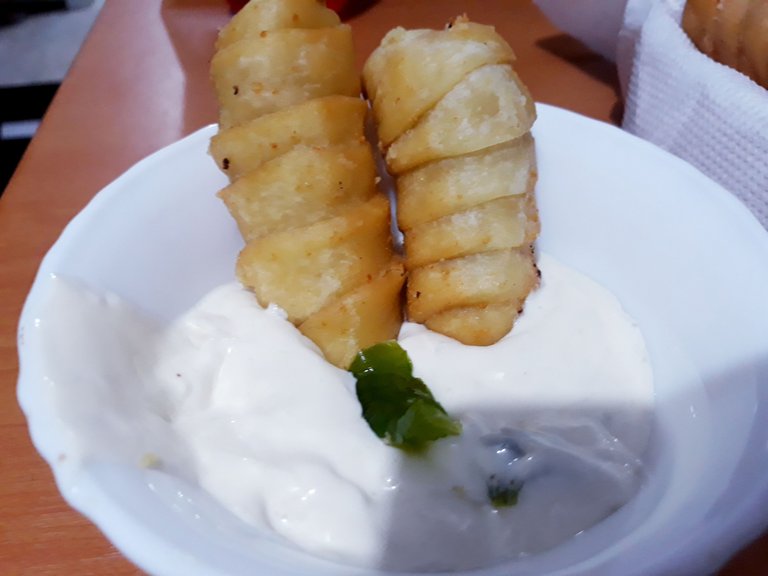 Otras de mis recetas súper prácticas: / Another of my super practical recipes:



---
---