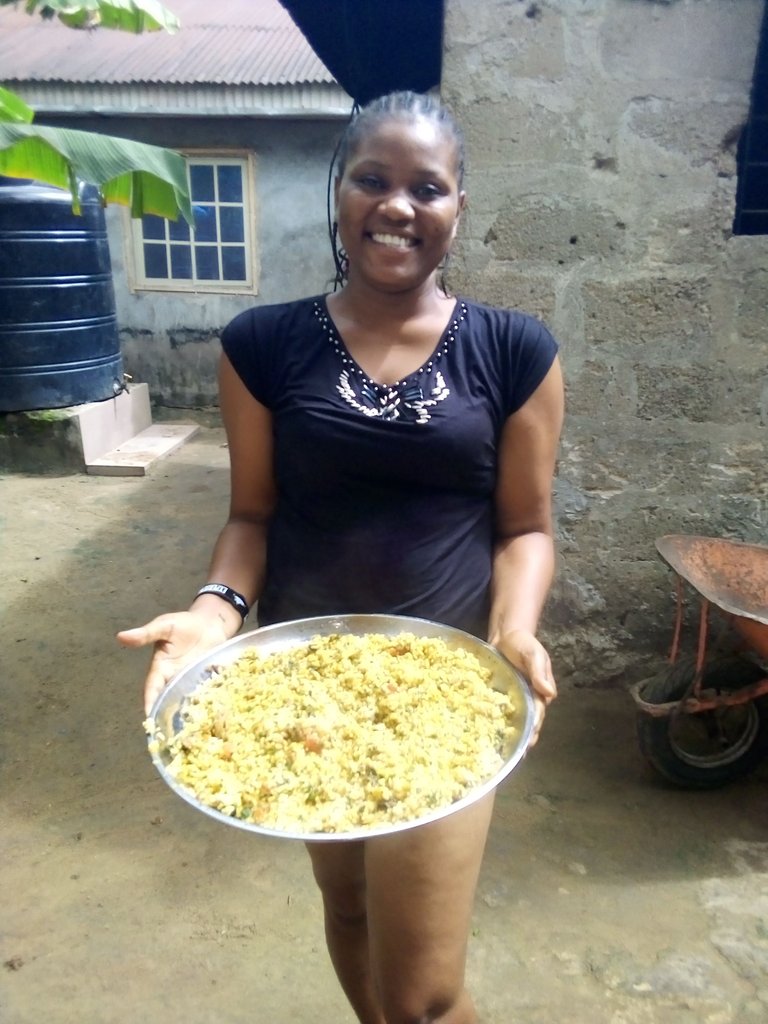 No long talk today guys, good evening from this end. Today I prepared rice with fresh tomatoes, vegetables and dry fish. I used every other ingredients one can use in preparing rice, very simple and quick. I didn't buy the normal long grain rice but rather, I bought our local rice, very sweet and delicious. Personally, I really do love our native pattern of cooking rice, and I do prepare it thrice in a month.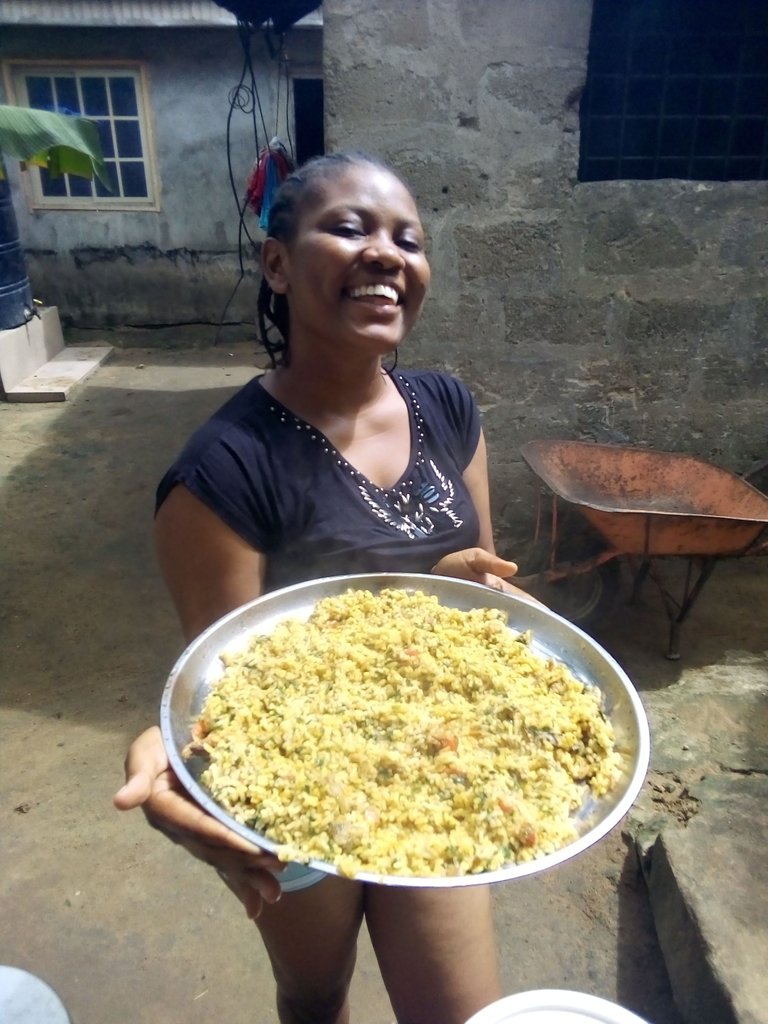 Why I decided to use fresh tomatoes is because I didn't want the tomatoes to get spoilt due to the fact that I bought it since on Sunday though it was already spoiling so instead of it to get spoilt, let me use it and prepare rice.
The ingredients
Rice
Palm oil
Fish (dry)
Fresh tomatoes
Maggi
Pepper
Salt
Onions
Crayfish
Pot, Cylinder or stove, water etc😁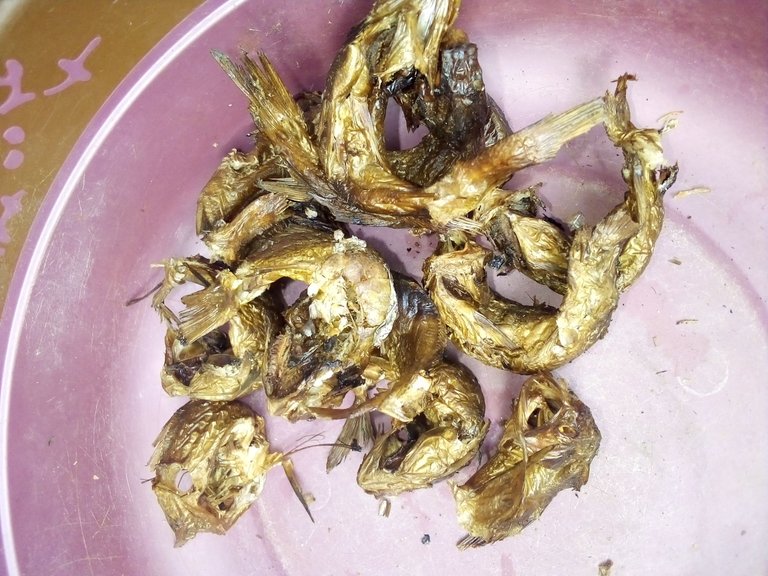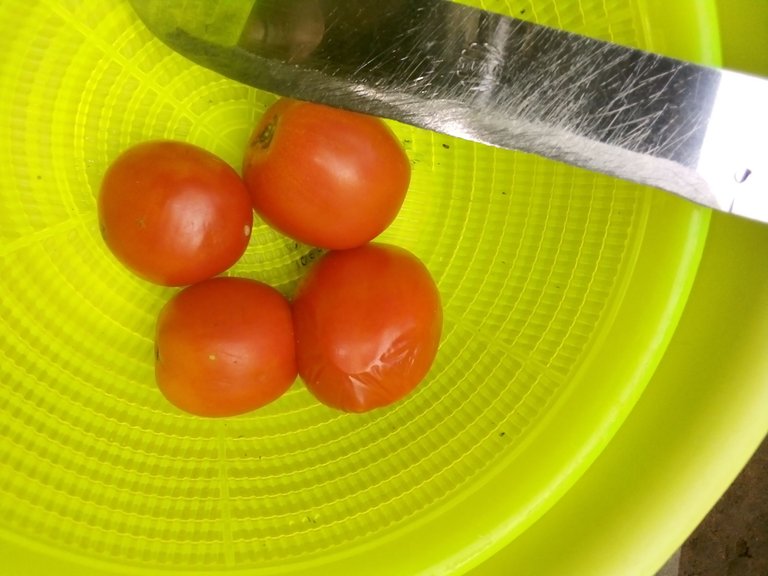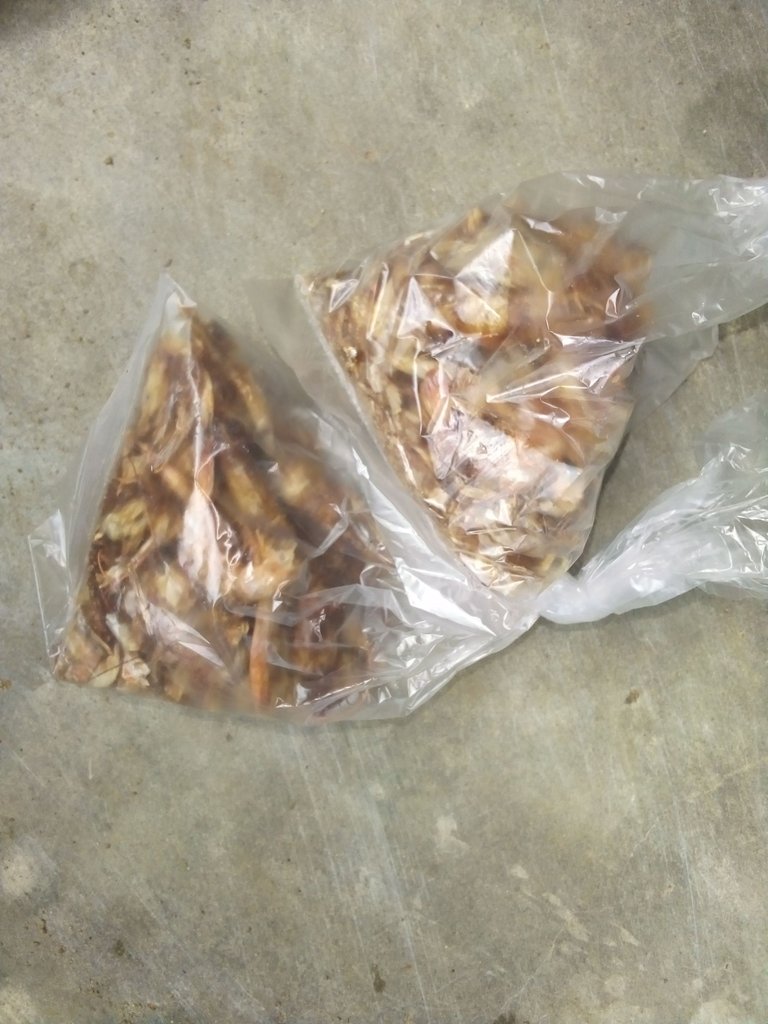 People have different ways of cooking Sha. There's no fixed method or way to cook any food, one can decide to add what's at the end of cooking a particular meal before the first thing, so it's about choice💁 and of course that's where your style showcases 🤷.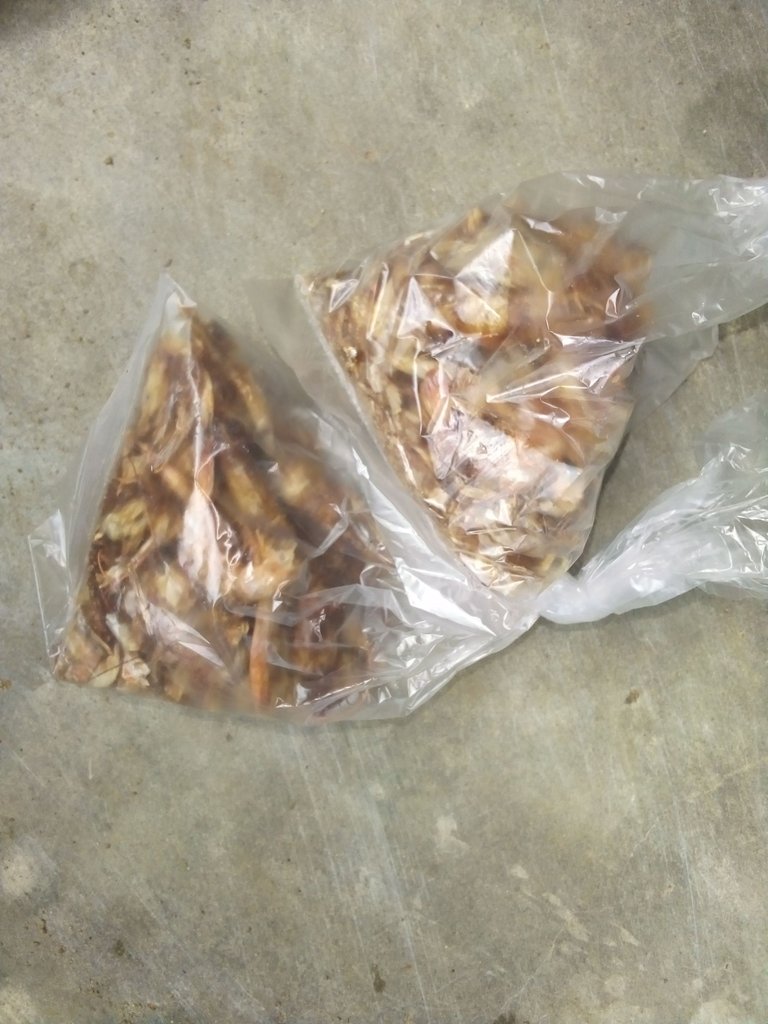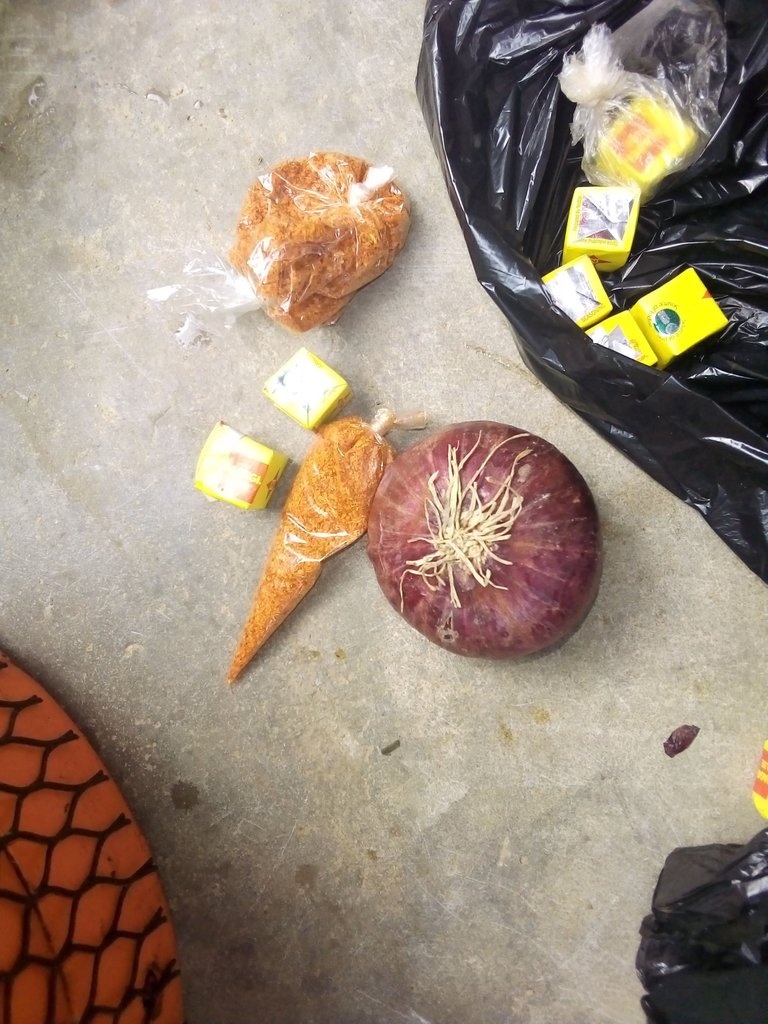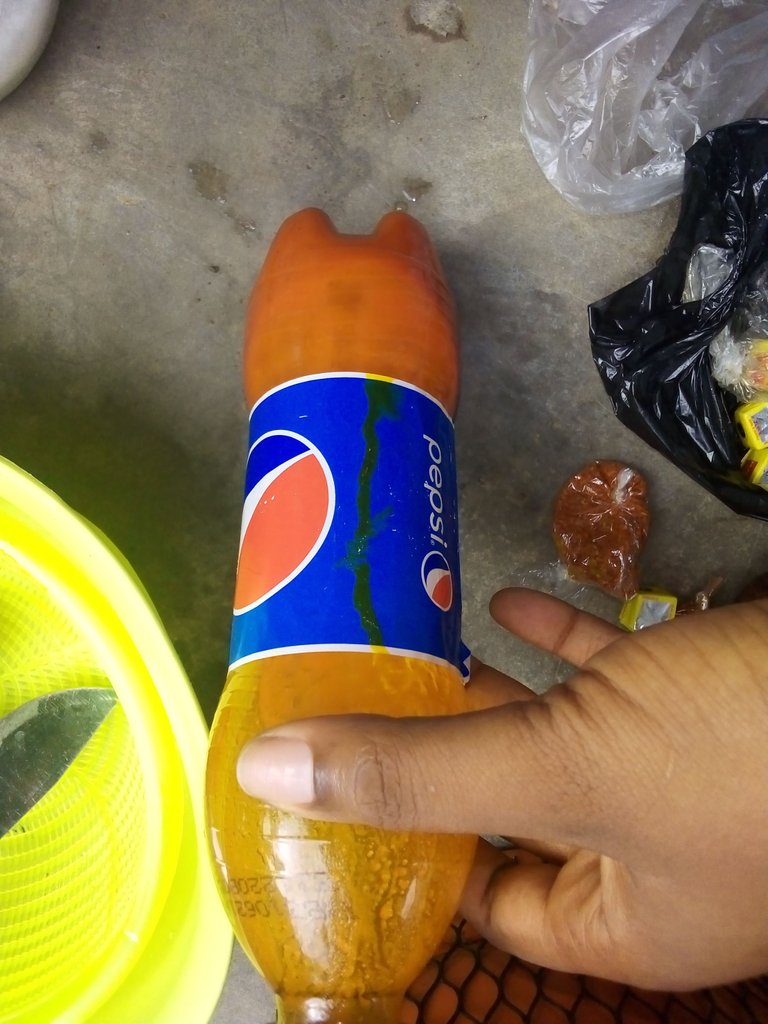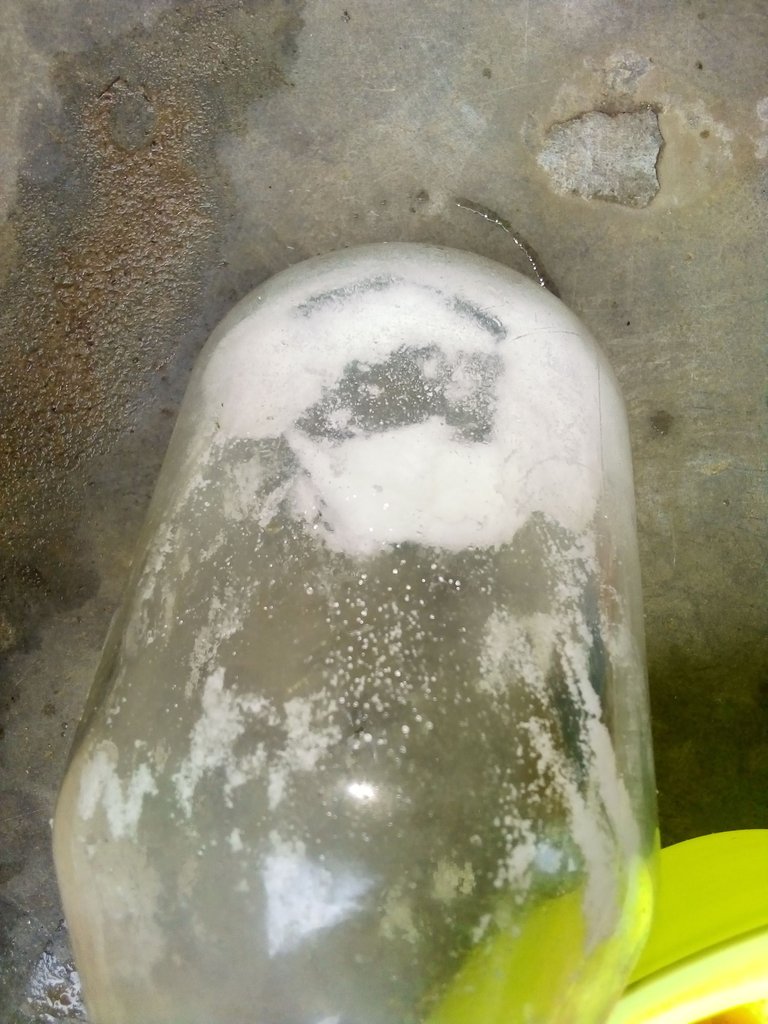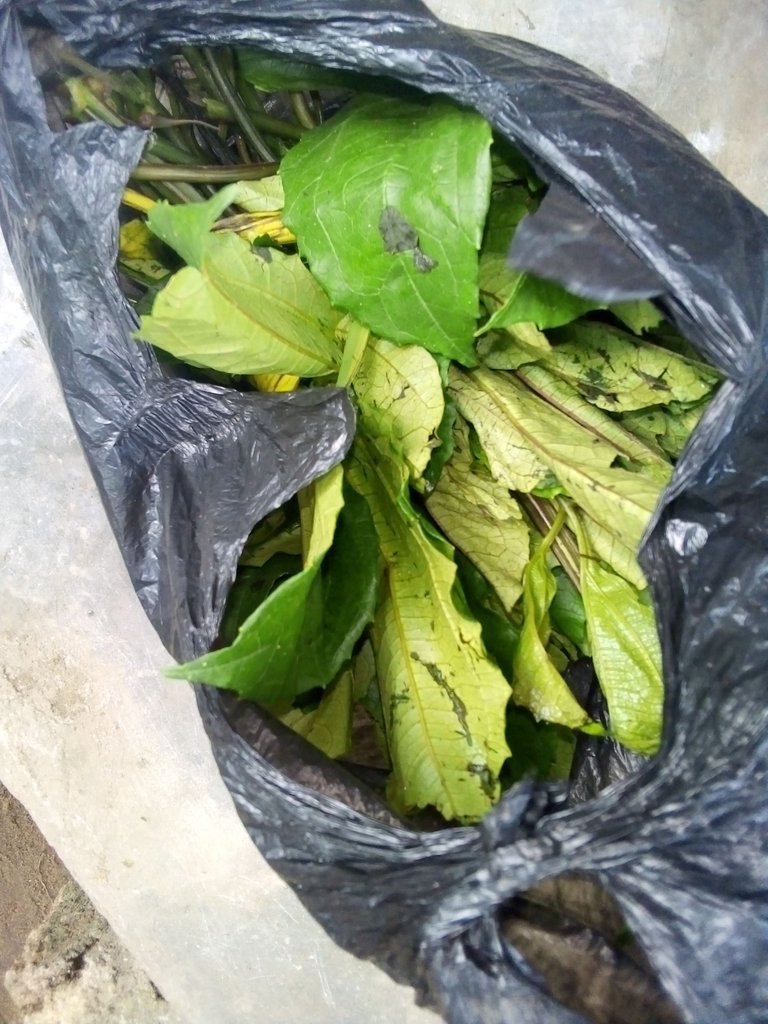 Now here's my recipe
I turned on my cylinder, put some cups of water inside the pot and place it on the cylinder.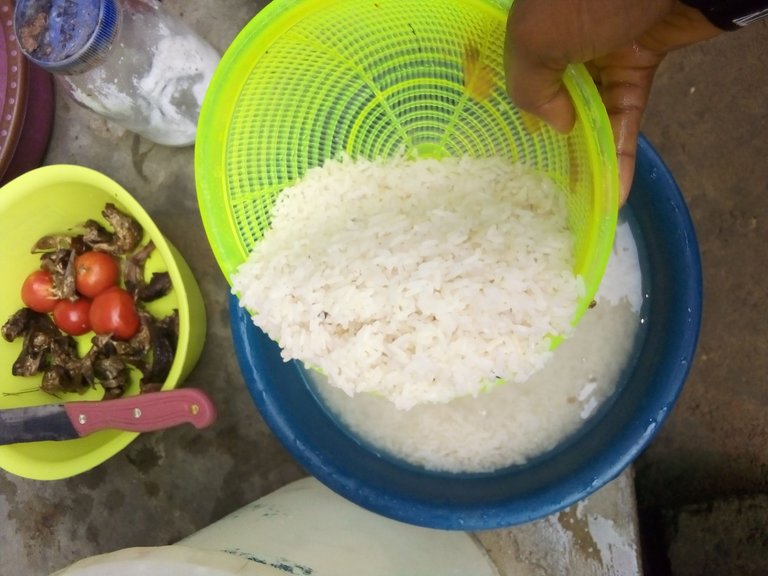 I parboiled the rice and washed it carefully.
I washed my onions and sliced it, prepared my fish and every other thing.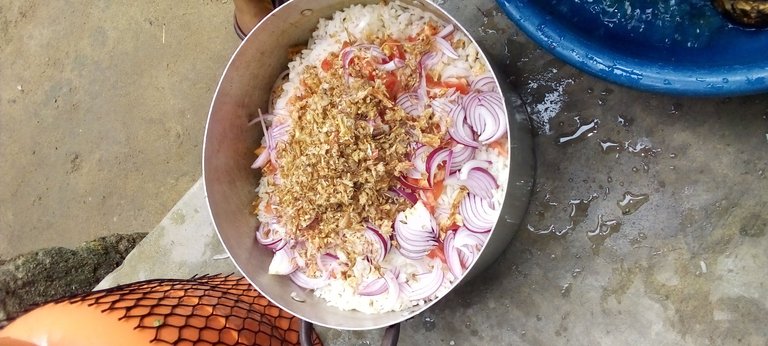 I turned the rice I washed into the pot and added all the ingredients one by one inside the pot as well while it was on the ground.
I turned it, put water and tasted it before putting it on fire.
I washed my vegetables carefully to avoid sand and sliced it.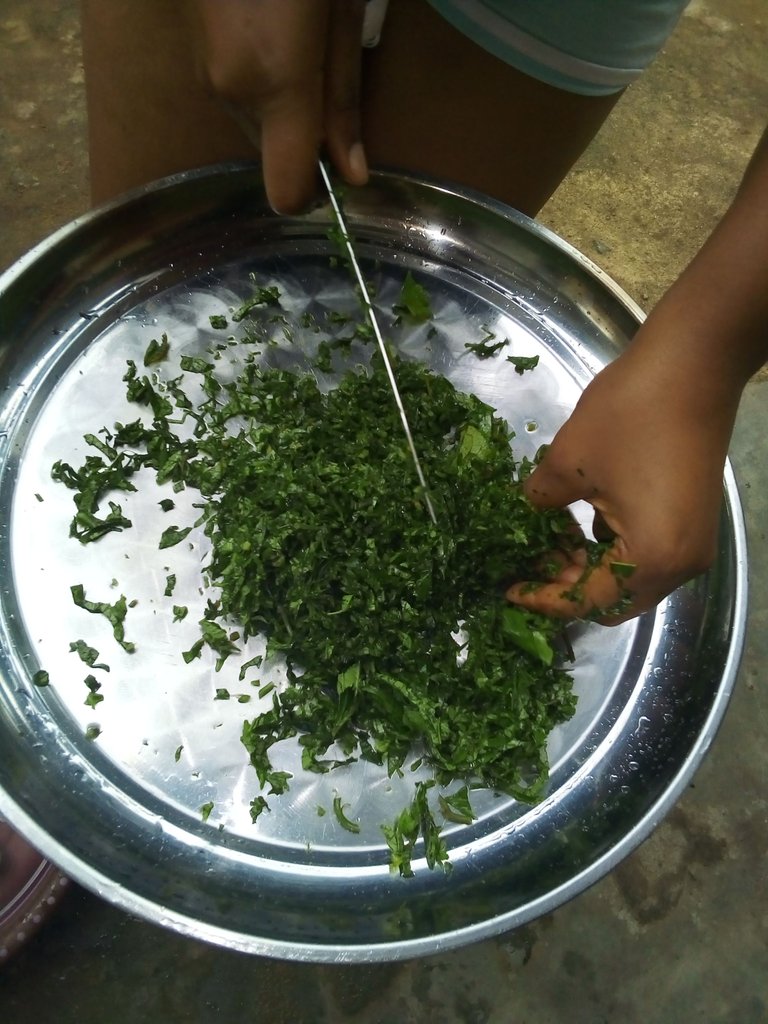 When the water might have dried up, I added the vegetables and turned.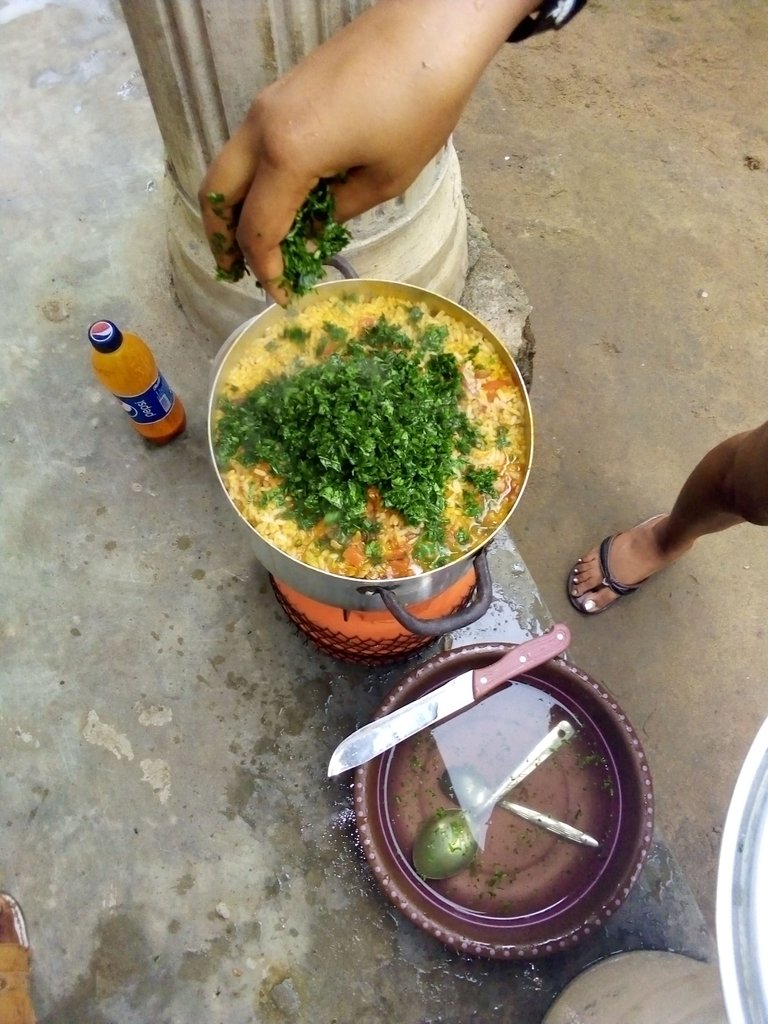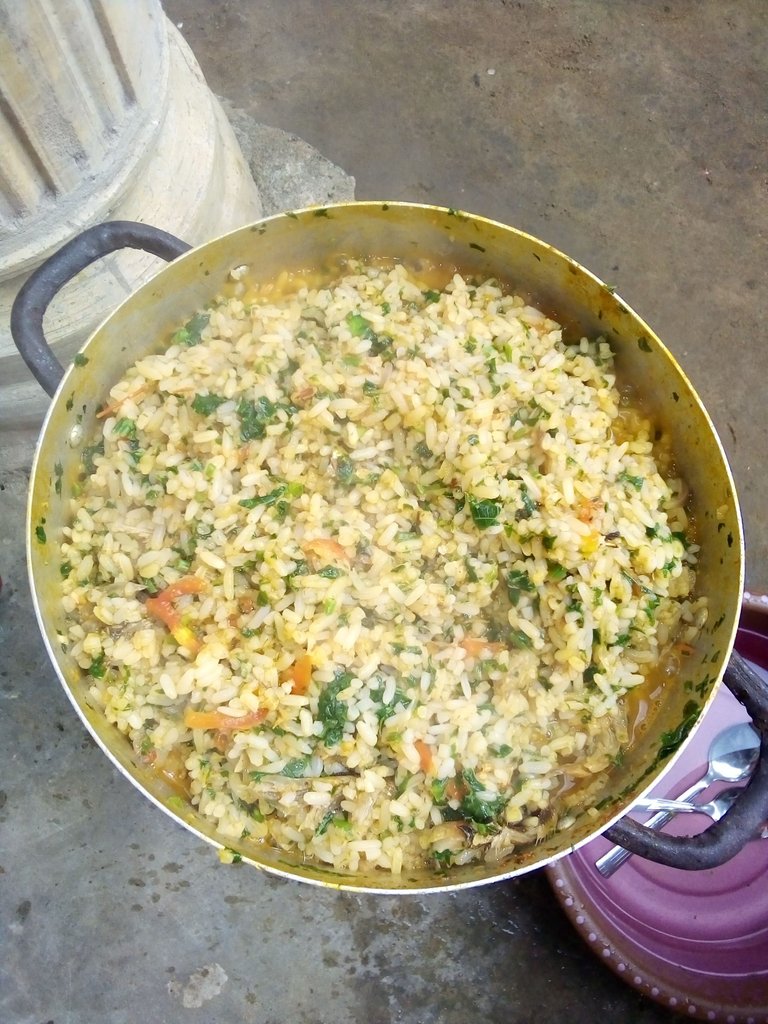 Immediately, I turned off the cylinder and scooped the food so it will be fresh.
I scooped it inside the tray and did justice to the food with immediate effect 😀😀😀.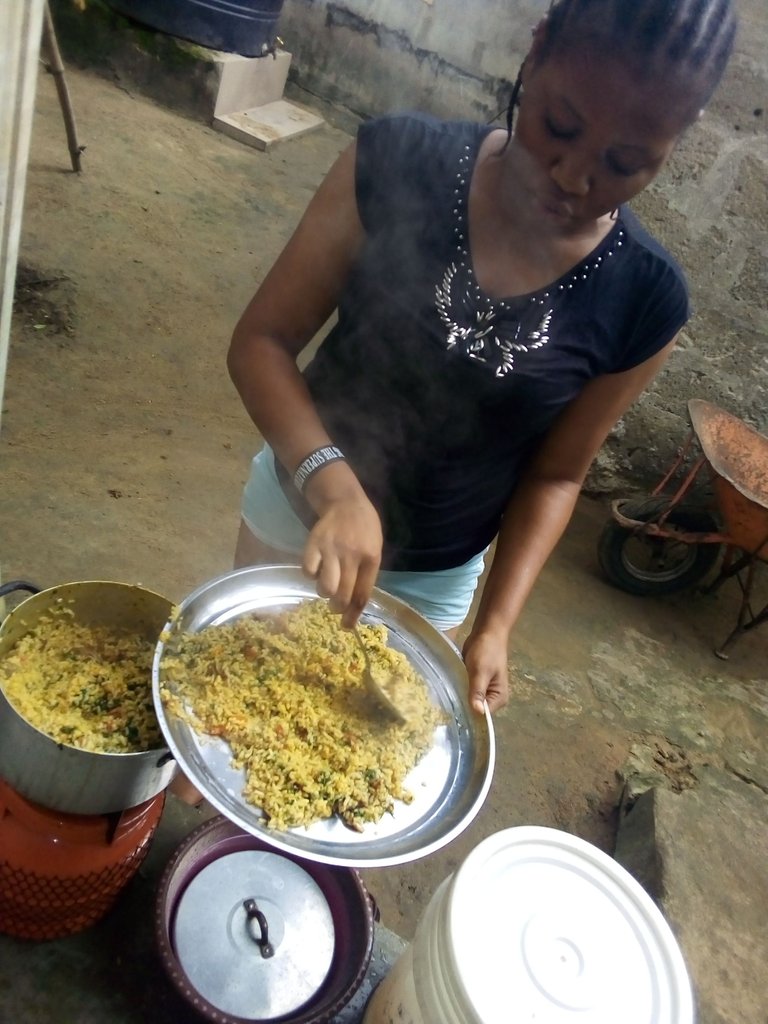 It was not just sweet, it was sumptuous, delicious and fantamaglorious😂😂😂. Oh yes it was.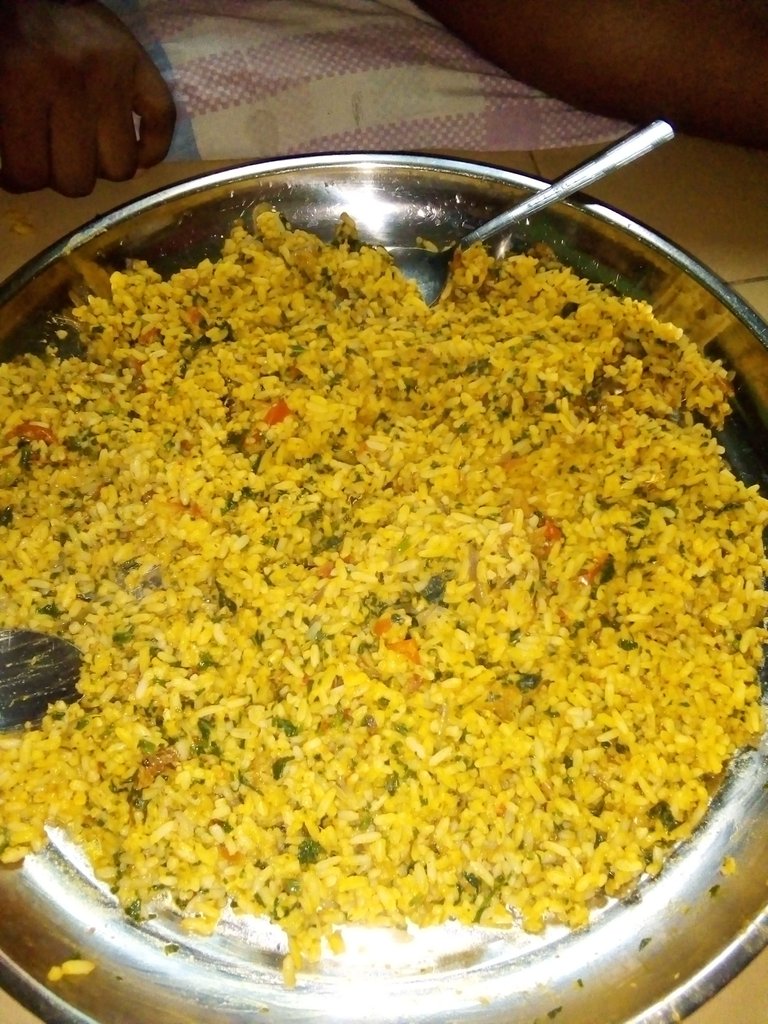 I ate it with my friends who were around. Pepsi and malt was used to download the food well. I and my friends enjoyed the meal. Slide to my dm for your share please and don't be long😋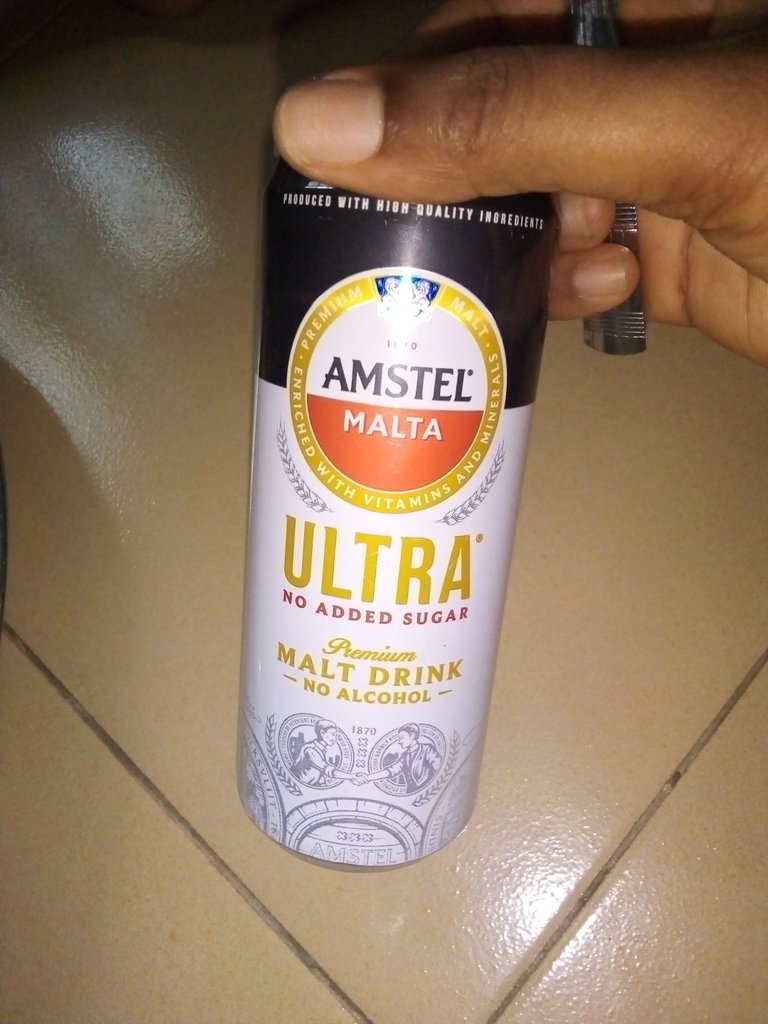 I'm just about to take a shower and go to bed, thank you so much for reading and engaging my blog, I appreciate it.
Till I come your way next time again
I am @mhizerbee
Your beautiful chef😎😎😎