I enjoyed Easter with a sumptuous jellof rice with fried fresh fish prepared by me. I was seeing a movie yesterday and I saw the actors and actresses eat while acting, I loved it and then I decided to prepare the same rice and eat today, so I went to the market and bought few stuffs.
I bought rice, fresh tomatoes, sachet pepper onions tomatoe paste, groundnut oil, fresh fish, onions, pepper, Maggi, Onga and crayfish. Few other things I had them at home, so above are the ingredients I bought.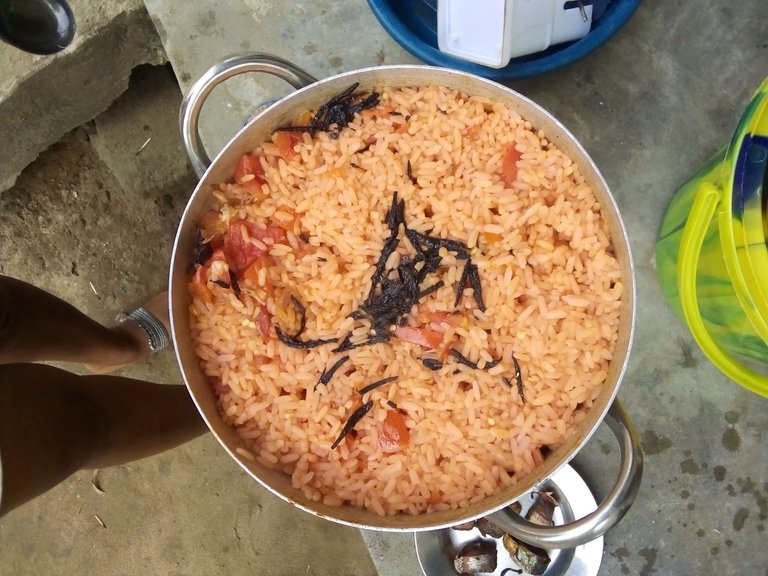 My measurements
3 cups of rice
100 naira fresh tomatoes
2 sachets of groundnut oil
3 big onions
5 cubes of Maggi
A full teacup of crayfish and pepper
1 and a half teaspoon of salt
1 sachet of pepper onion tomato paste.
2 fishes
How to go about the preparation proper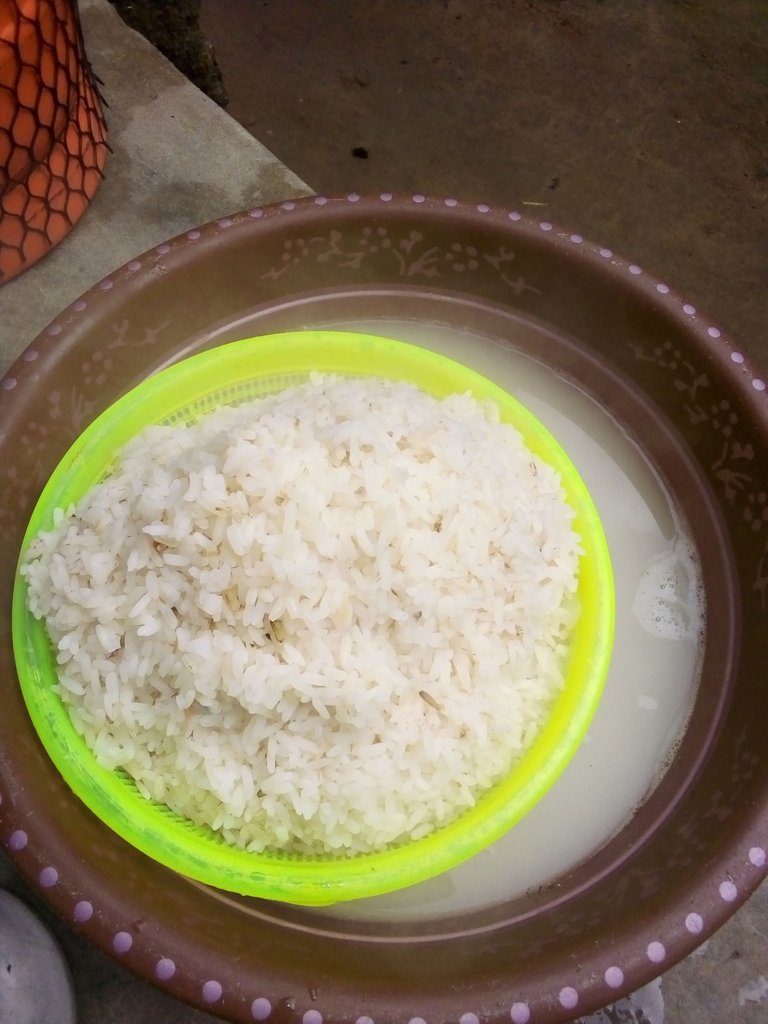 I parboiled the rice and while it was on fire, I washed the fresh fish I bought. I sliced onions, grind pepper and poured it inside the pot alongside with salt and Maggi.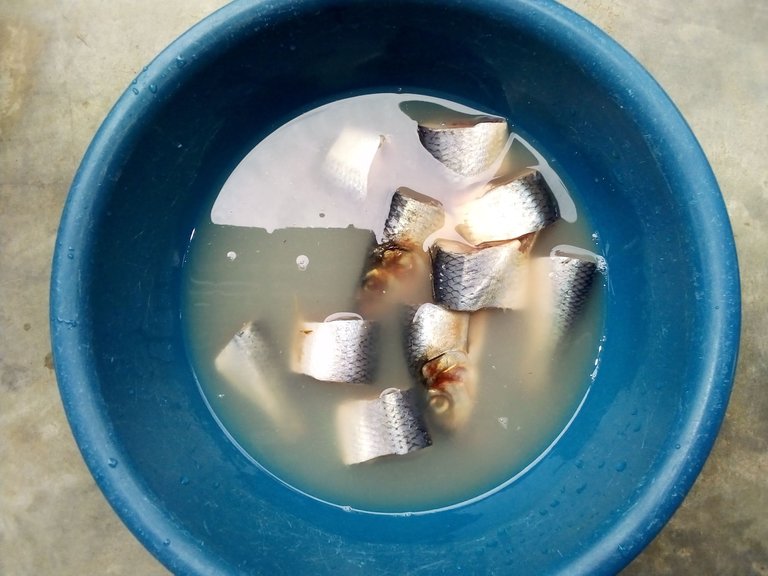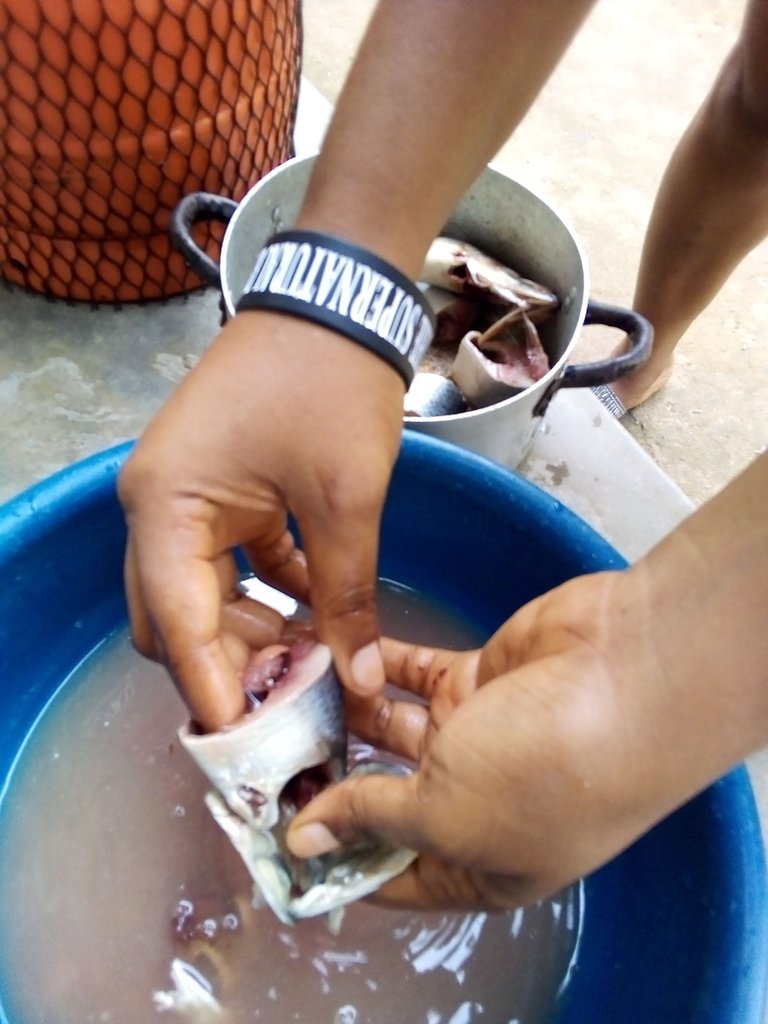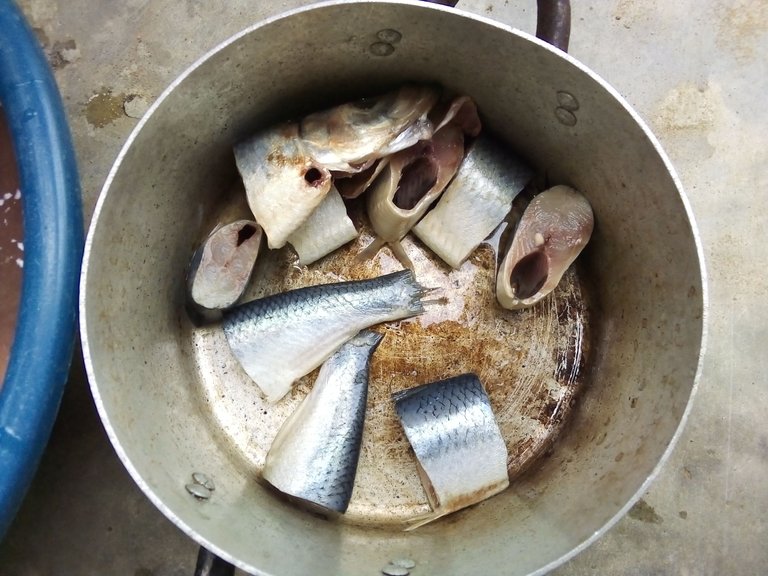 Immediately the rice boiled, I brought the pot down and washed it, while doing that, I steamed the fish. While that was going on, I prepared other things like slicing of the fresh tomatoes and more onions, grinding pepper with crayfish.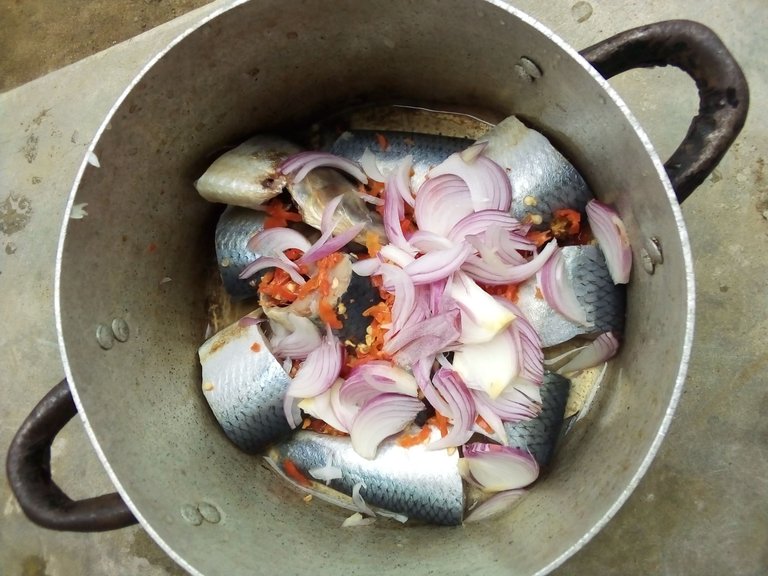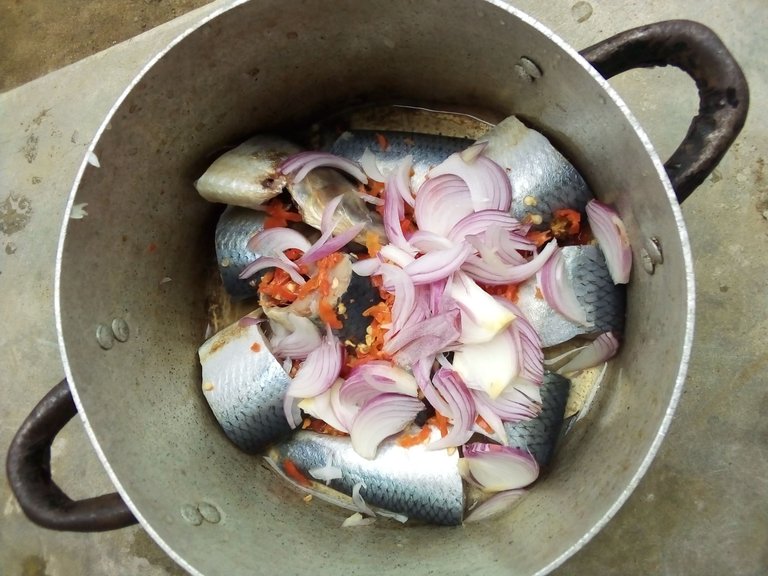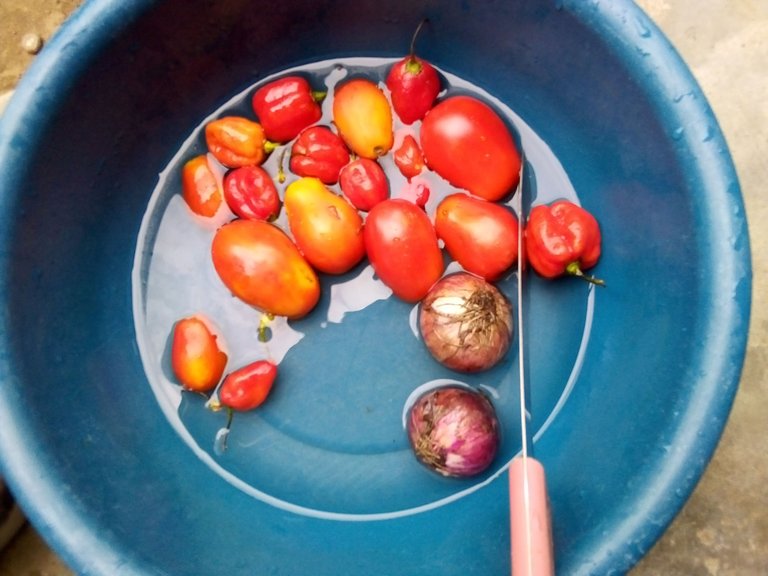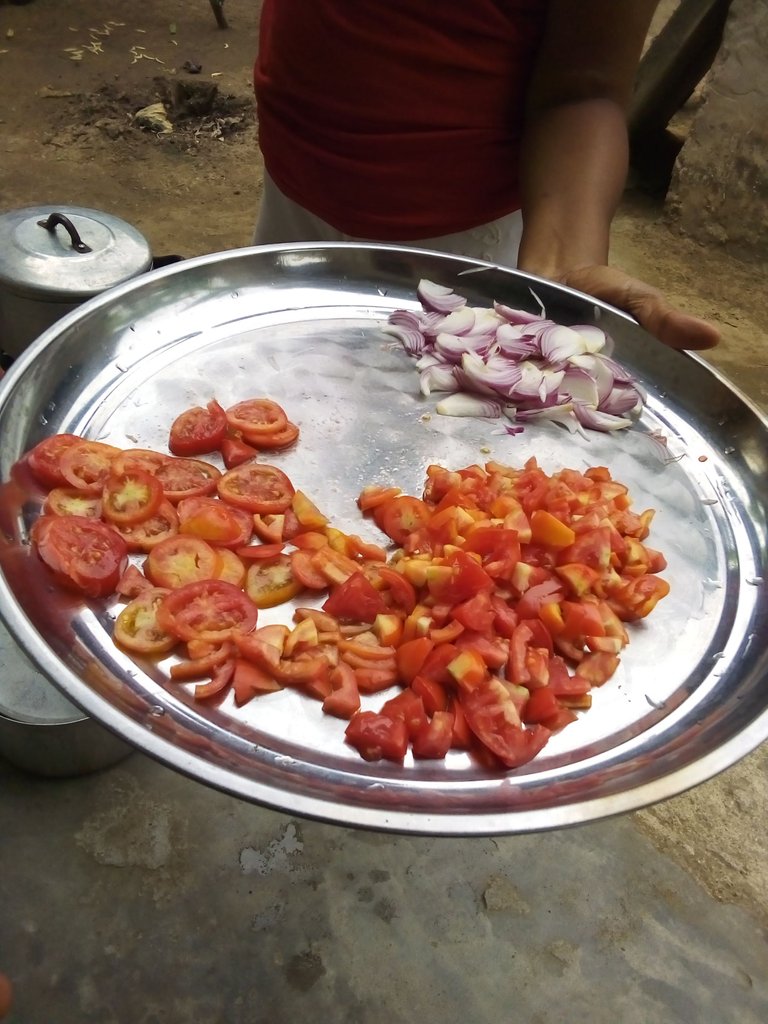 After 5 minutes of steaming the fish, I placed another pot on fire, allowed the water in it to dry off and then add groundnut oil. When the oil was hot, I added a little salt, onions and the pepper onion tomato paste and turned for about 5 minutes.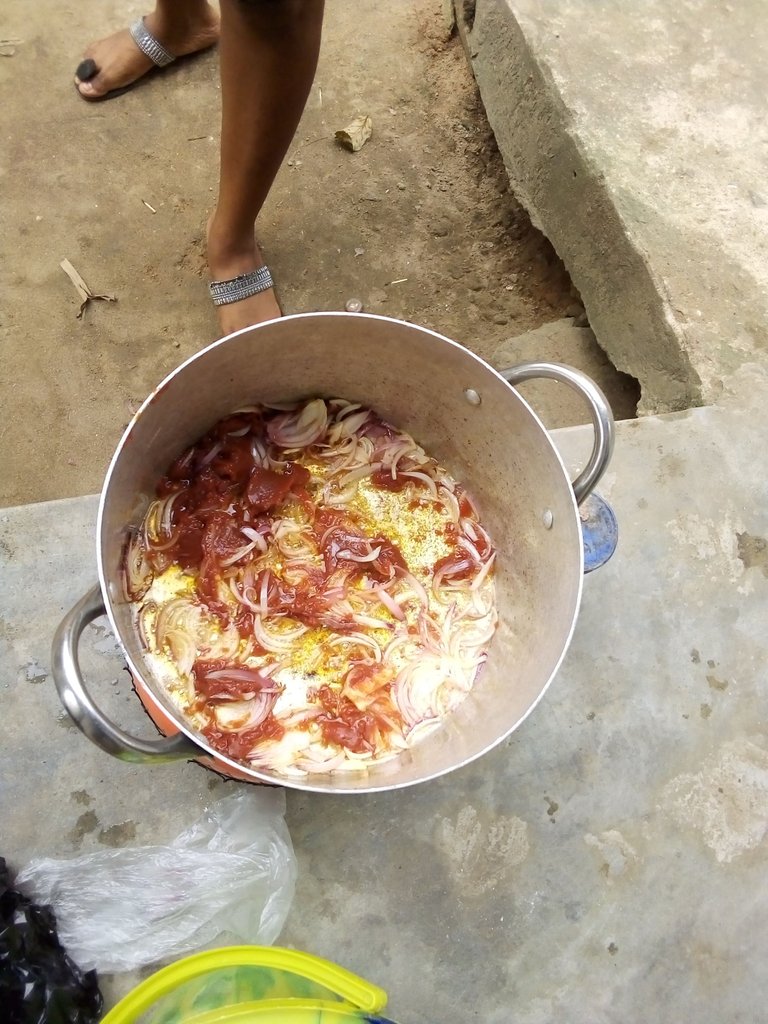 I added the fresh tomatoes and allowed it to steam for 5 minutes before adding the water of the fish I steamed, onions, crayfish, Maggi, salt, pepper and finally the rice before turning it to have a good taste.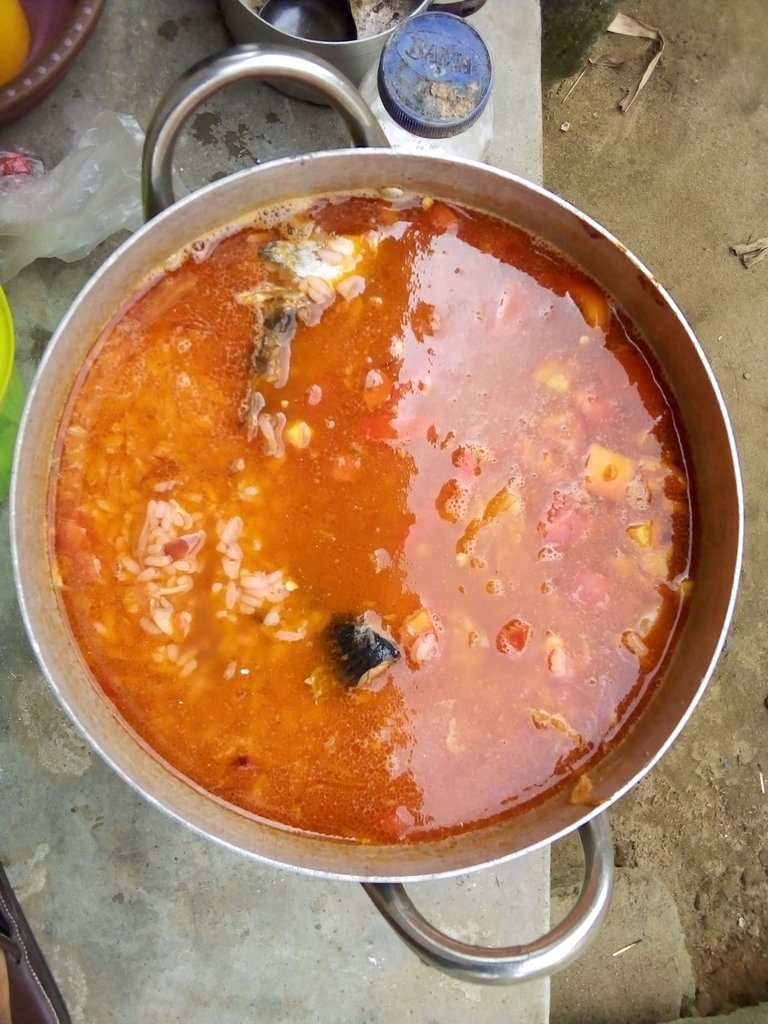 The food was on fire for about 20 minutes and it was done.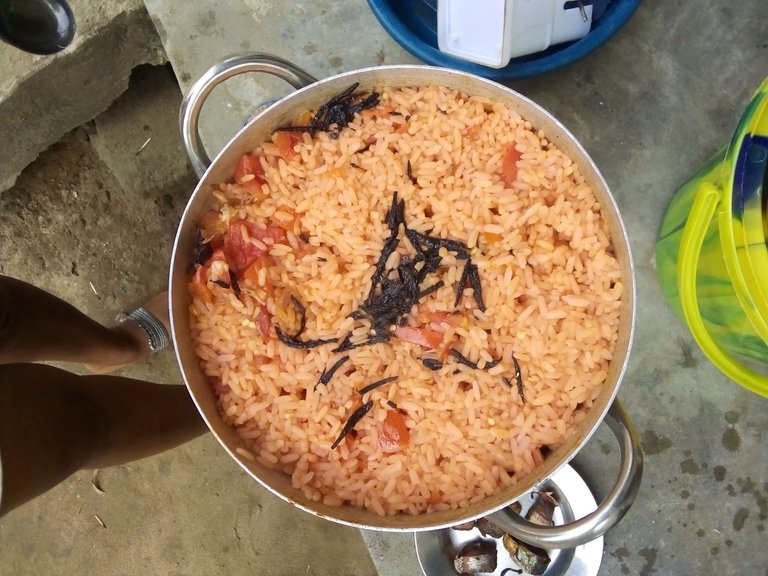 I placed a frying pan on the same fire, when it was hot, I added the fish I steamed, turned it every minute till it was a bit strong and somehow brownie.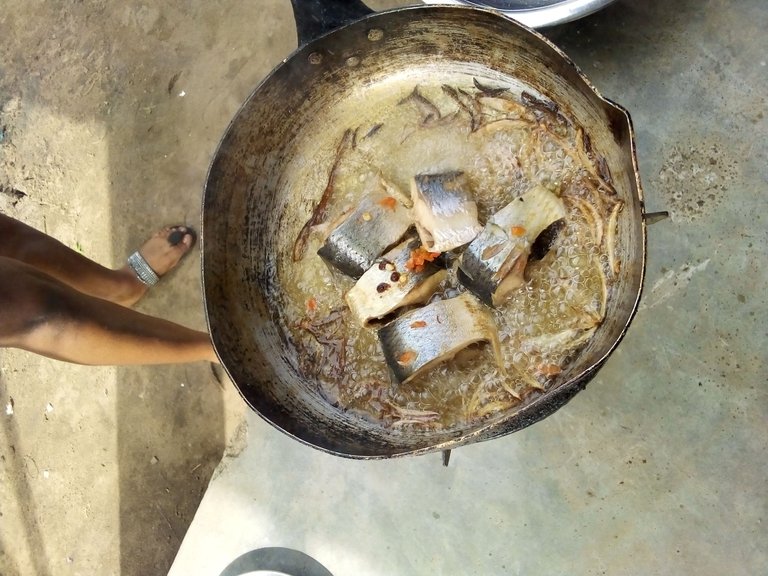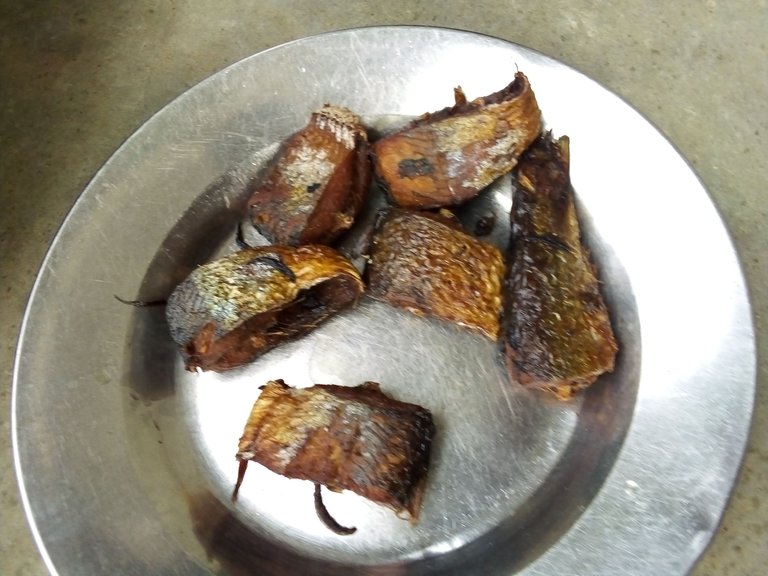 Boom everything was ready 🤗, so I scooped the rice gently into a plate and added the fish I fried.
Yummy yummy it was and so so delicious trust me.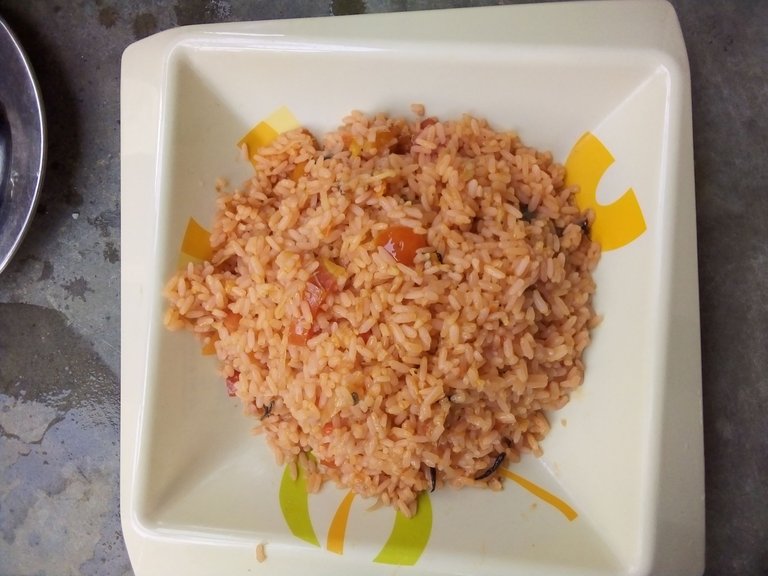 Very simple and easy to prepare under an hour time, you should try it at home. You'll enjoy it.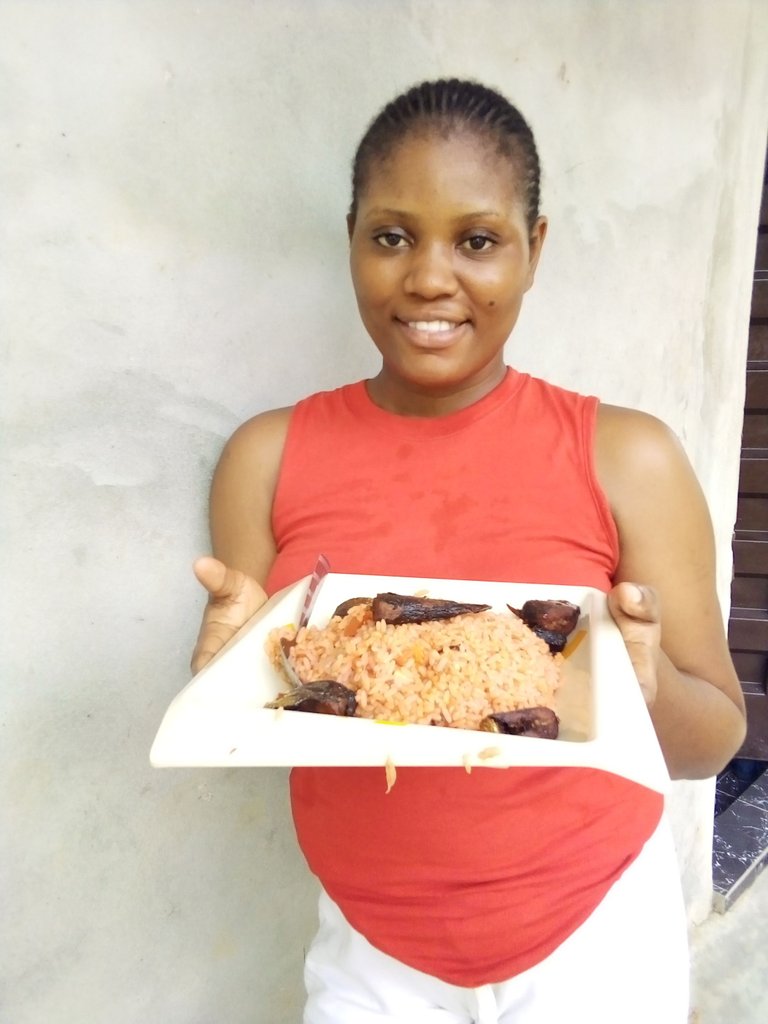 I pray I have much money so I can be eating different 3 square meals in a day. I'll so look fresh and beautiful forever 💃💃💃.
Meanwhile, you can come join me, I still have some remaining in the post though. Thank you so much for reading, I appreciate and I love you all.
Happy Easter celebration form this end.
I still remain @mhizerbee.