Hi guys!
Today was kind of a free lecture day, I had only 2 lectures from 2pm till 4pm. I've had the urge for vegetable soup since last 2 weeks but I just didn't have the time to cook it and none of my friends cooked the soup either. So after lectures, I quickly rushed to the market for food items which will enable me prepare the soup.
Vegetable soup is naturally enriched with vitamins and it gives more blood to the human body. It makes one look fresh as it is itself and has no effect on someone unlike the popular Afang soup we all know. I remember that my grandmother usually love cooking that for us whenever she visits us or we go see her. She use to say to me make sure you cultivate a habit of eating vegetables because it will keep you strong and healthy.
Enough of the story jareeeee
This is how I went about the whole thing
The ingredients needed
Vegetables
Waterleaf
Meat
Maggi
Fish (Ice or dry)
Snail
Pepper
Cow skin
Stockfish
Perewinkles (Optional)
Onions
Crayfish
Salt
Palm oil
Water, pot, basin and stove or cylinder 😀😀😀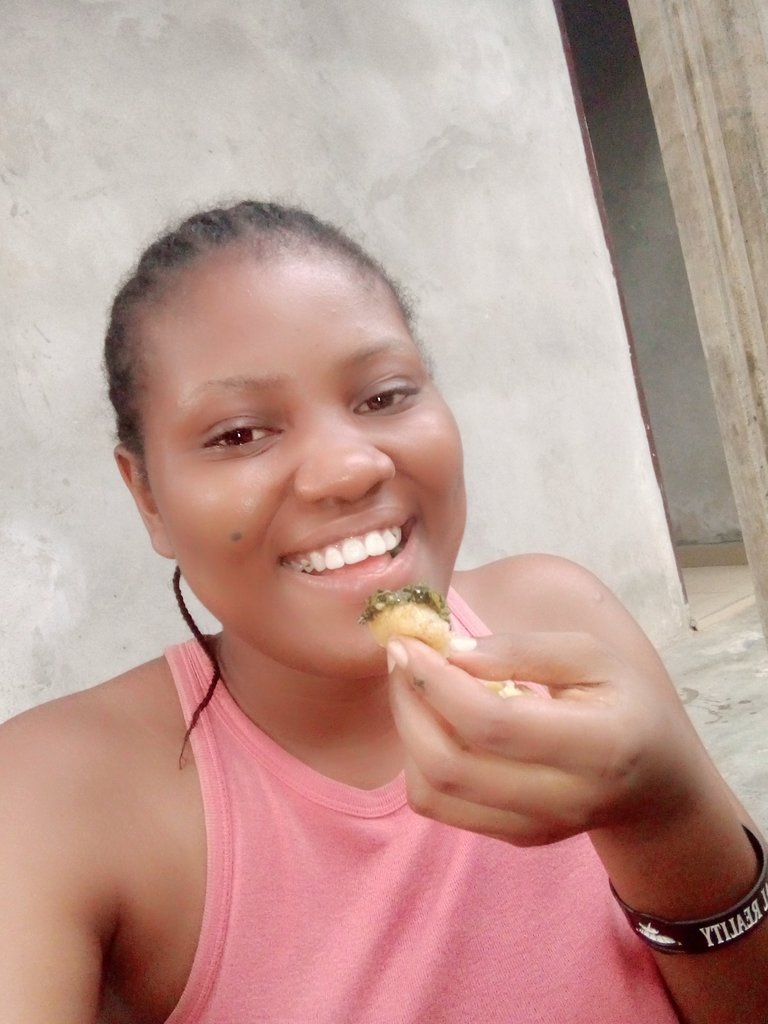 Now my recipes👇
I brought out my cylinder, pot, water and the few ingredients I could afford.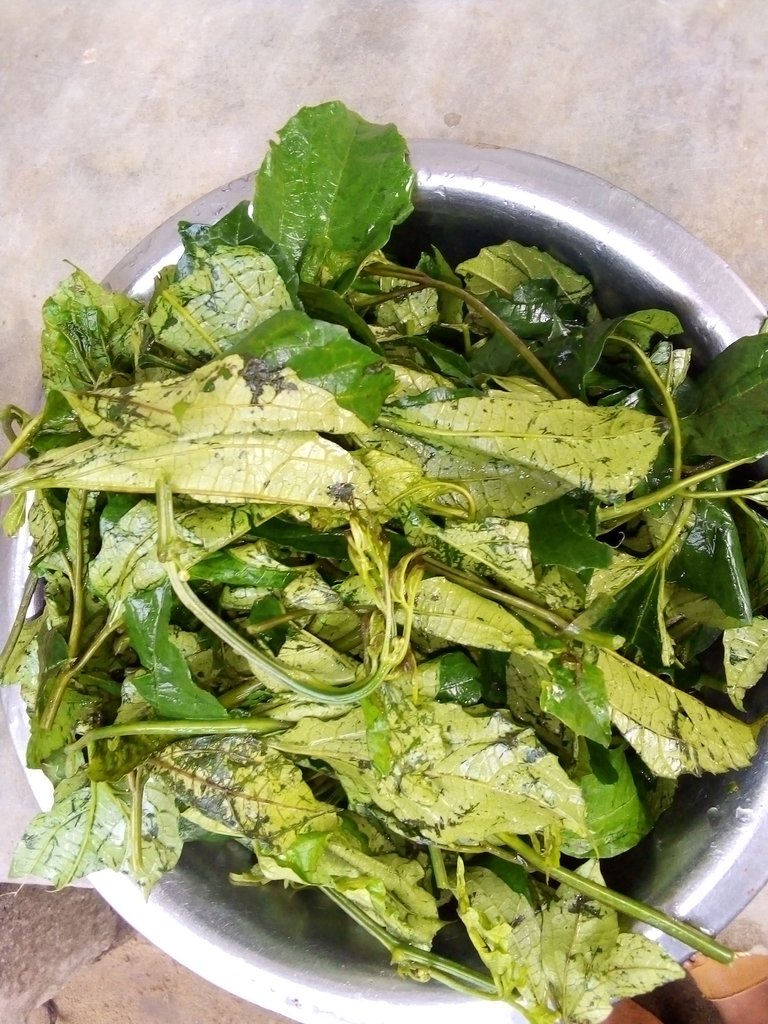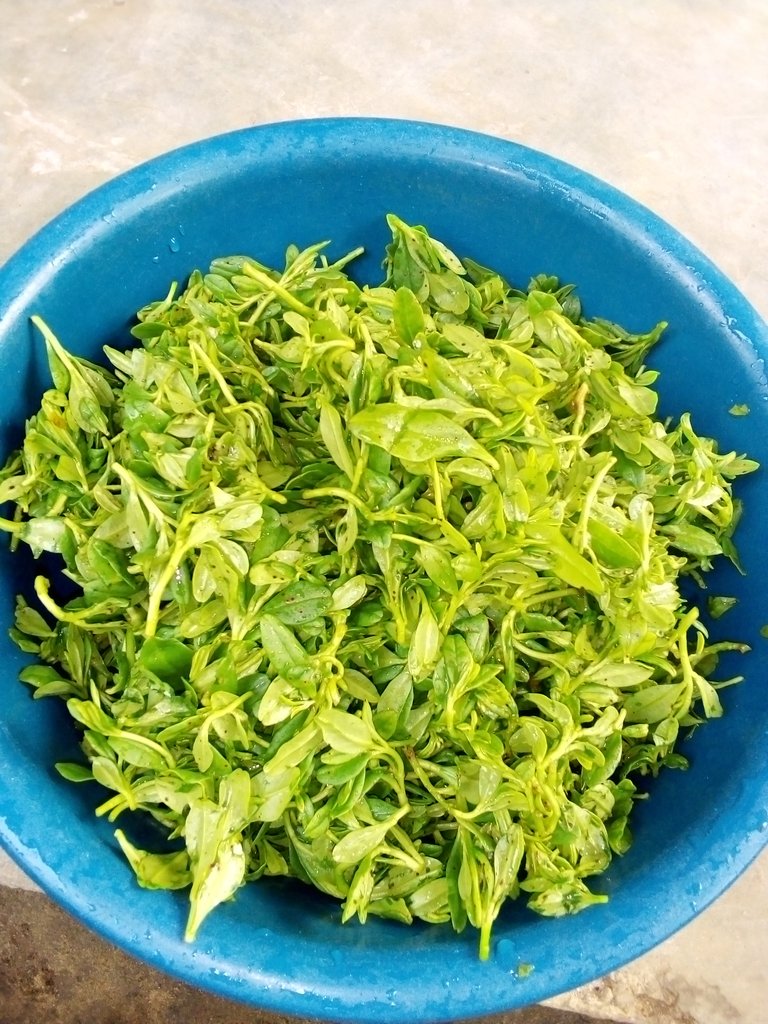 I washed the vegetables and the Waterleaf very well so as to get rid of sand

I washed my meat, fish, Stockfish, perewinkles, snails and cow skin and put them inside the pot and steamed it.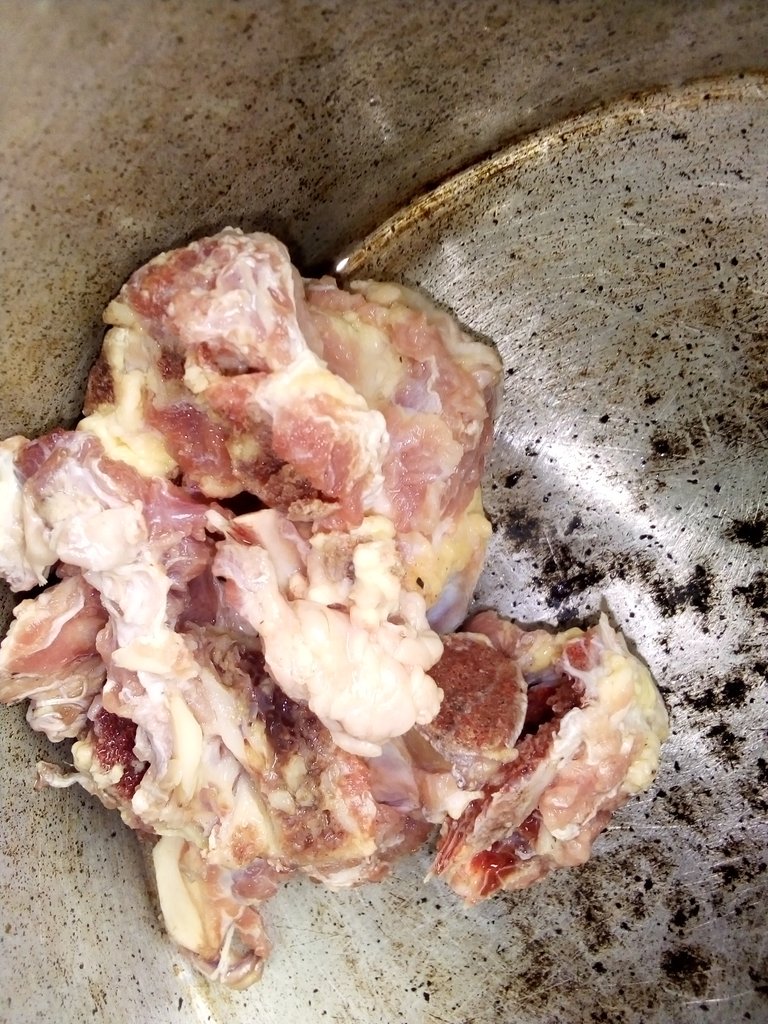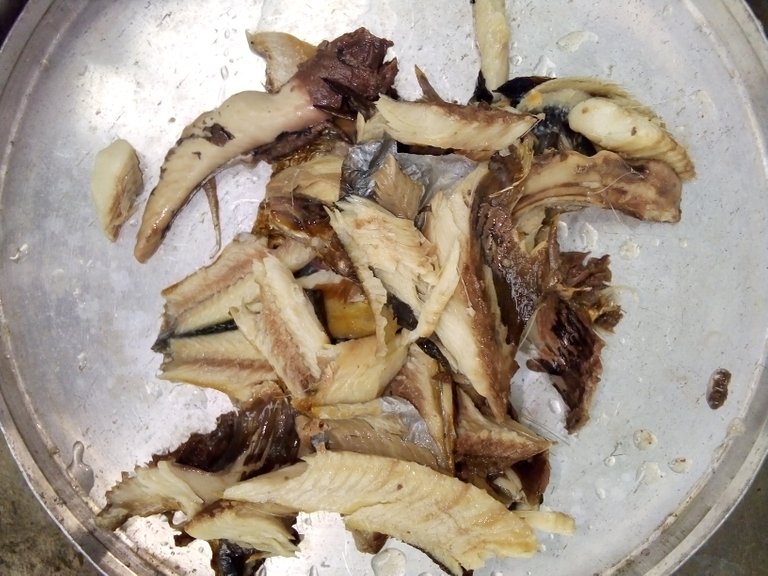 While it was on fire, I sliced the vegetables and Waterleaf as tiny as I could.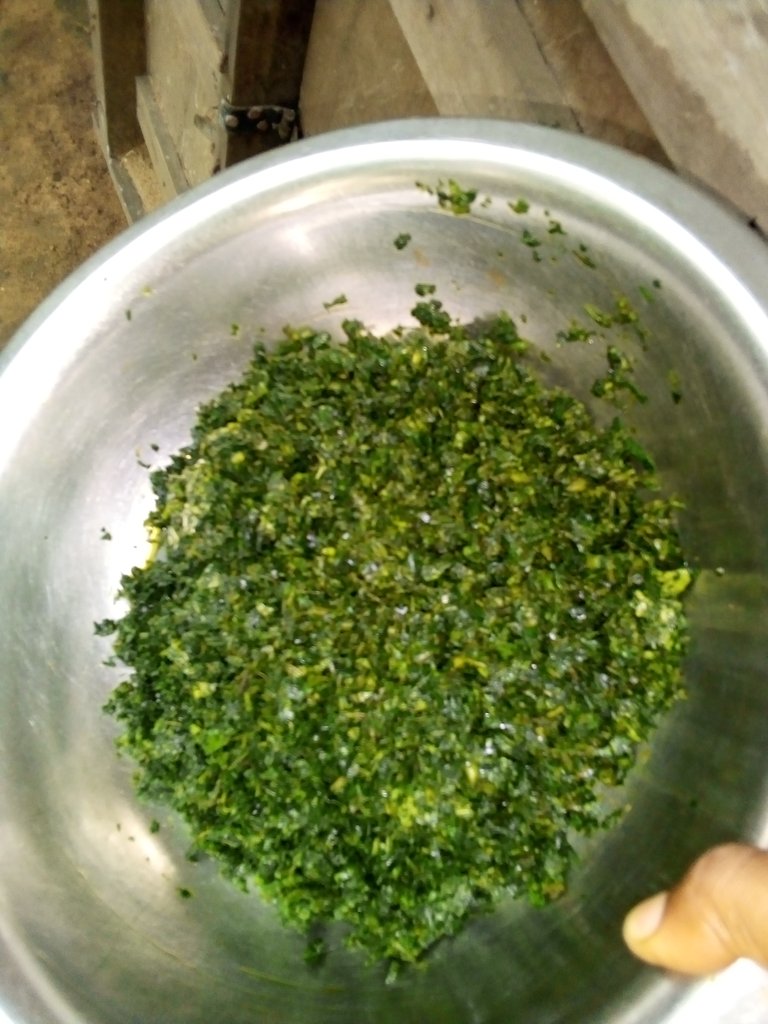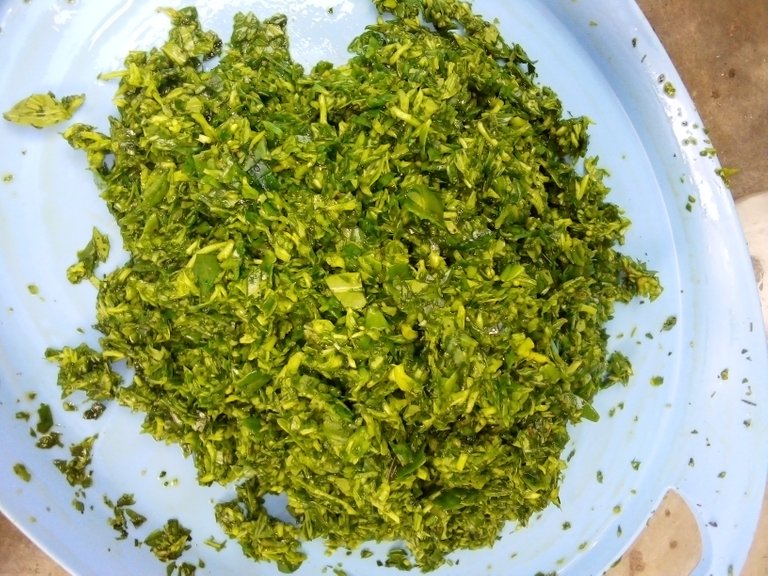 I prepared other things like grinding of pepper and crayfish, slicing of Onions and Maggi.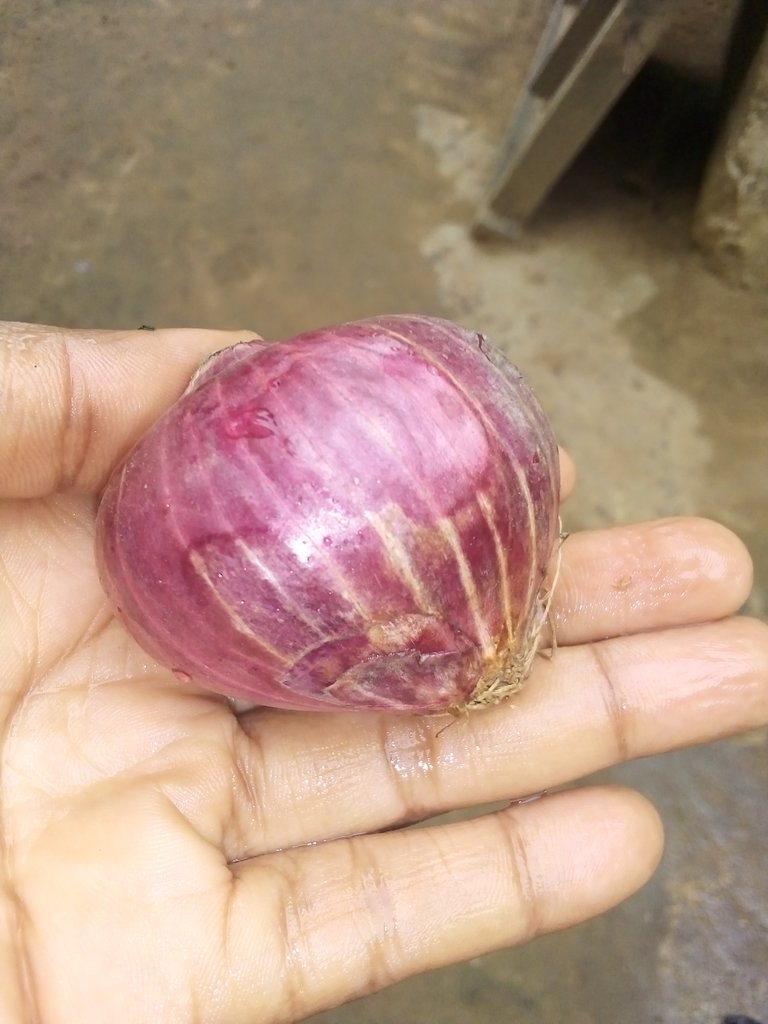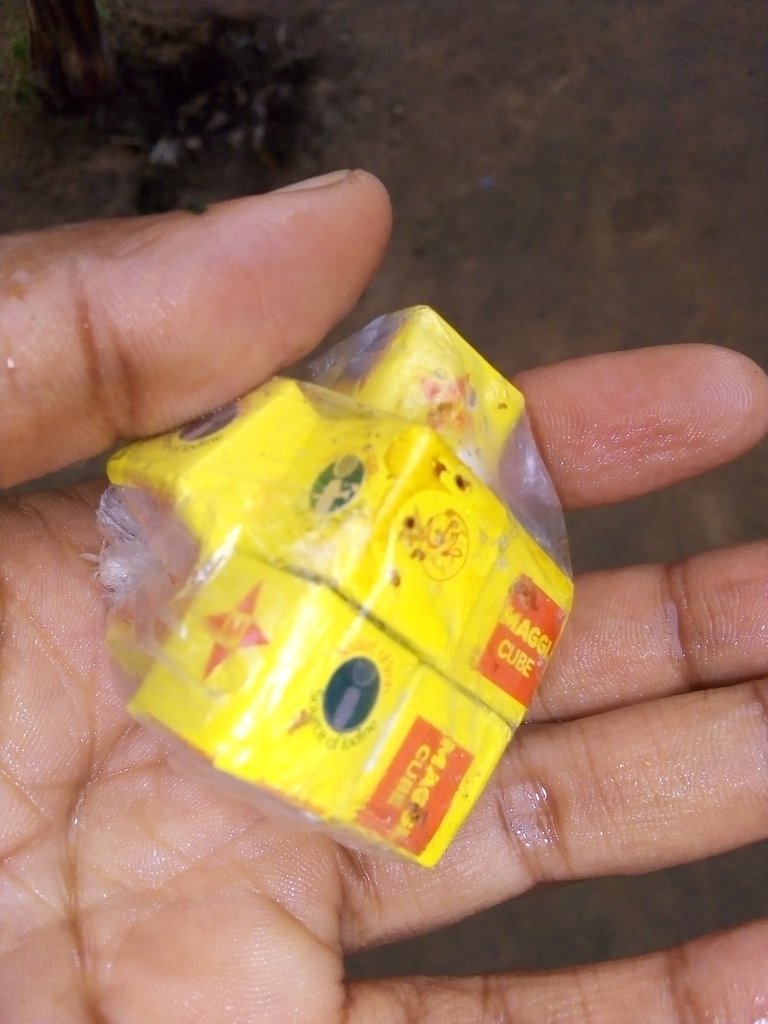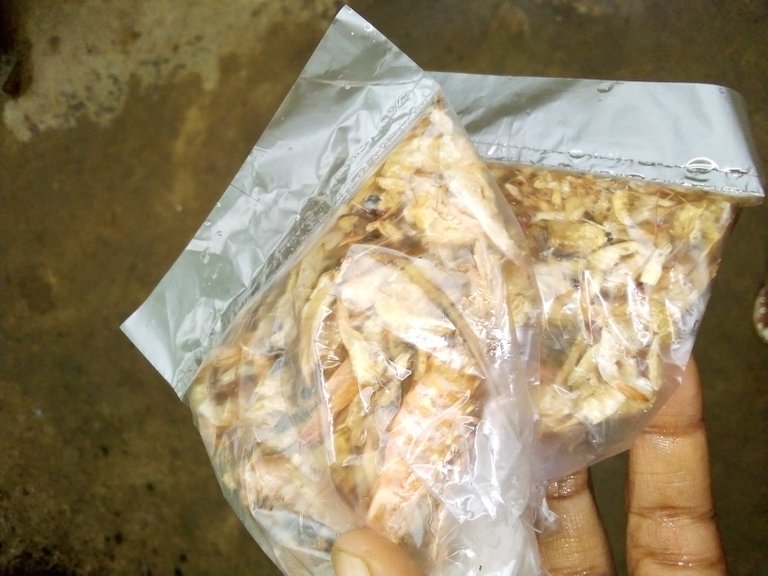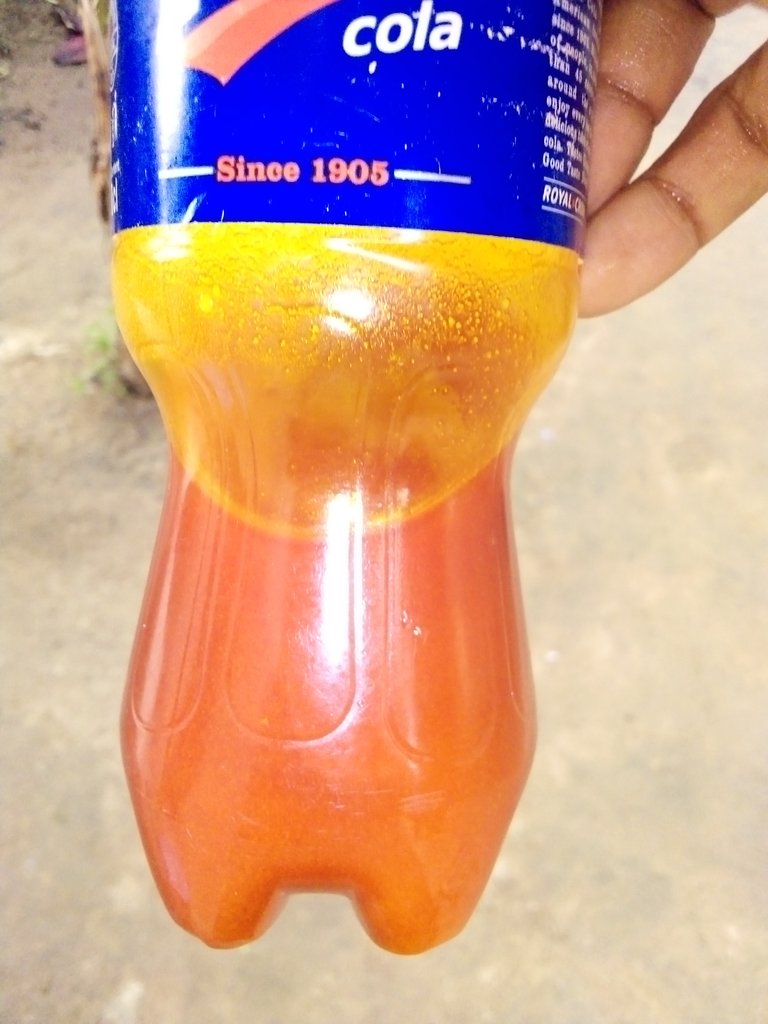 After that being done, I put my Waterleaf in the pot and added the pepper, onions, maggi and palm oil and turned it well, tasted it and added what wasn't enough. I didn't add any water apart from the one I used to steam my meat, if I did, the soup would have been watery. Already Waterleaf and vegetable have water on it own.
I allowed it for like 5 minutes after which I added the vegetables and turned. Immediately after that, I turned off the cylinder because I needed it to look fresh👌.
I boiled water for Garri and made my Garri the way I love it; not too strong and not too soft, just in between 😋.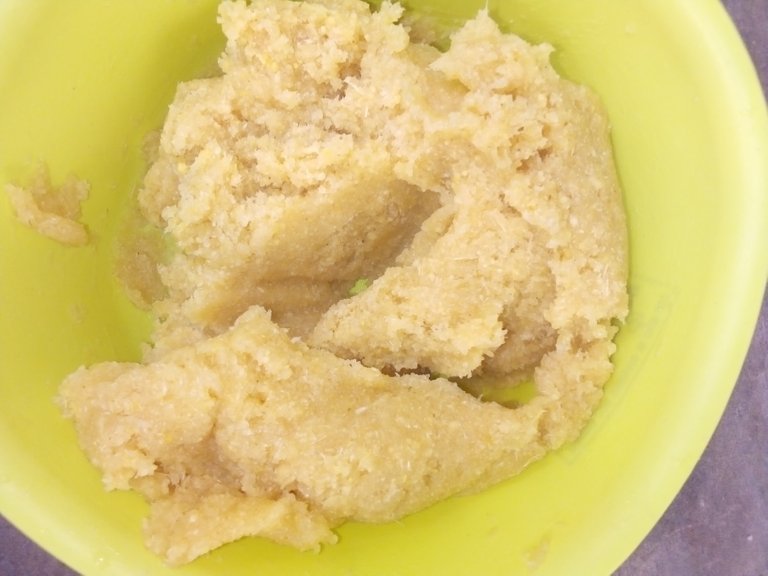 That's all, it didn't take me up to 40 minutes, I was so fast and I had some soft music on the background just to ginger me. While cooking, I was dancing 😀.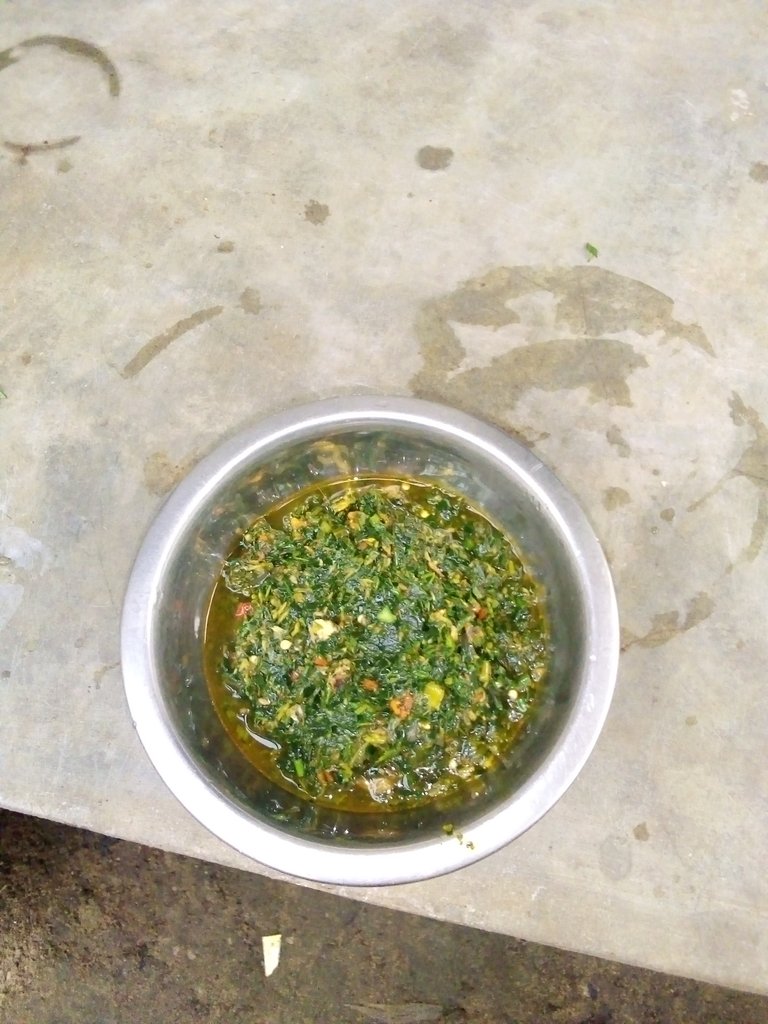 You seeeeee? I'm a good wife material, the number of yard is left for you to determine 😀. Kudos to my irreplaceable Mom, she taught me so well.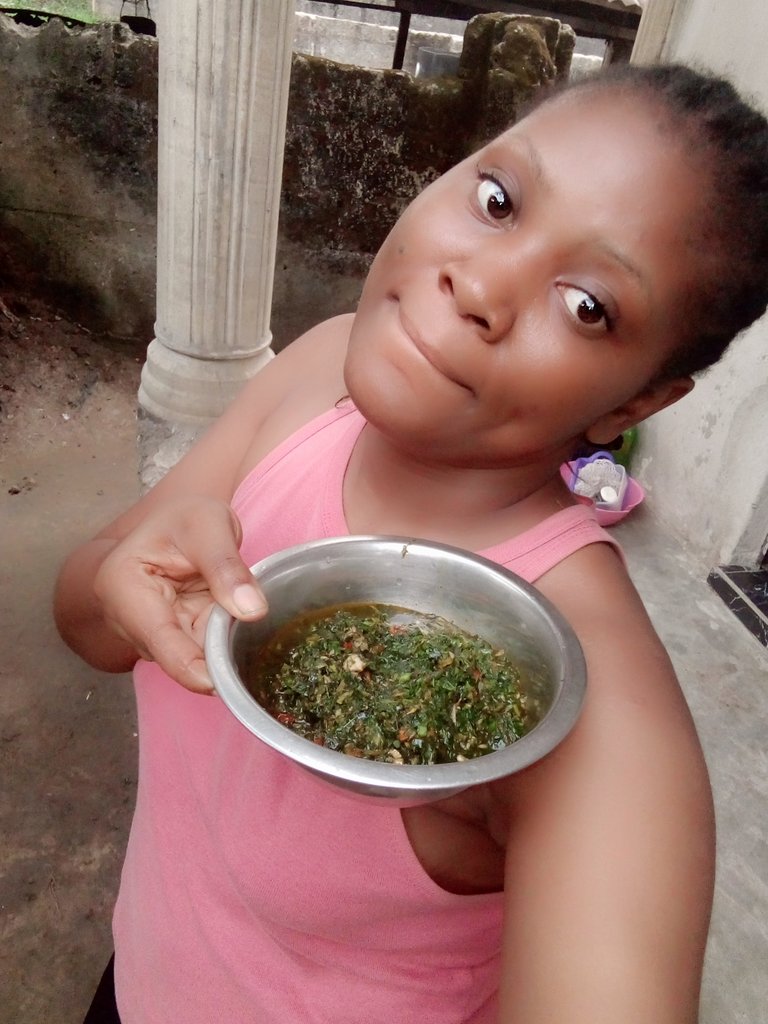 And before I forget oo, the food is ready ooo. So come join me over here but as you will be coming, come with your Garri, wheat, semovita or fofo.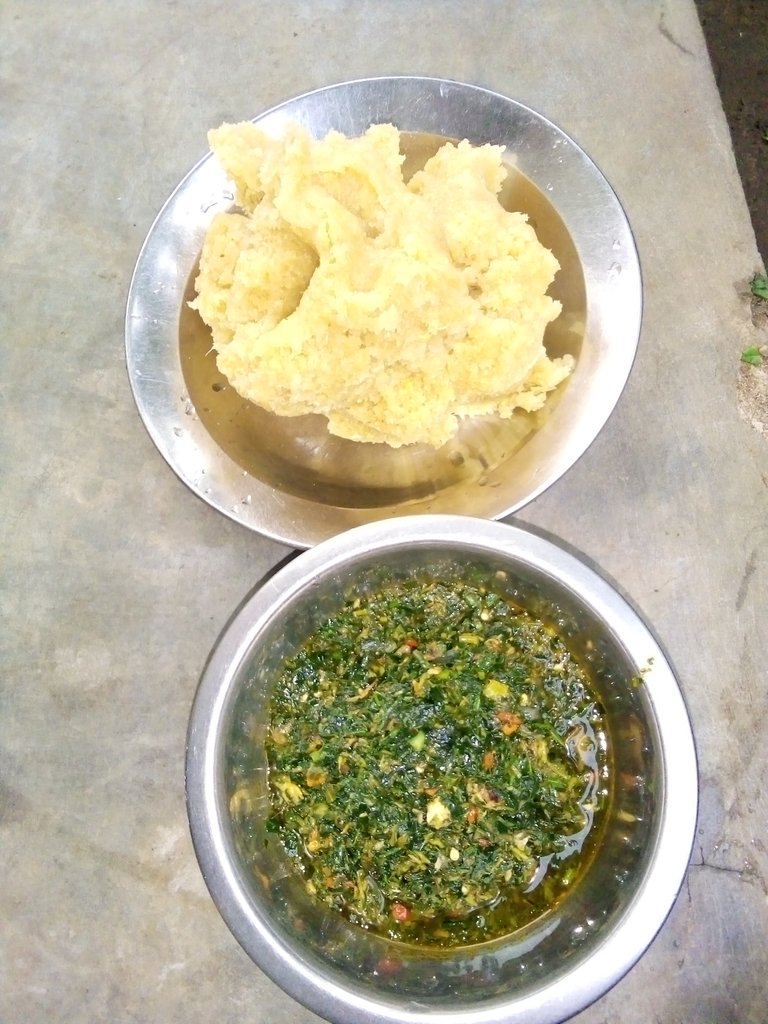 It was nice sharing that with you guys, thanks for your time, I really appreciate it. Love you 💕💕💕💕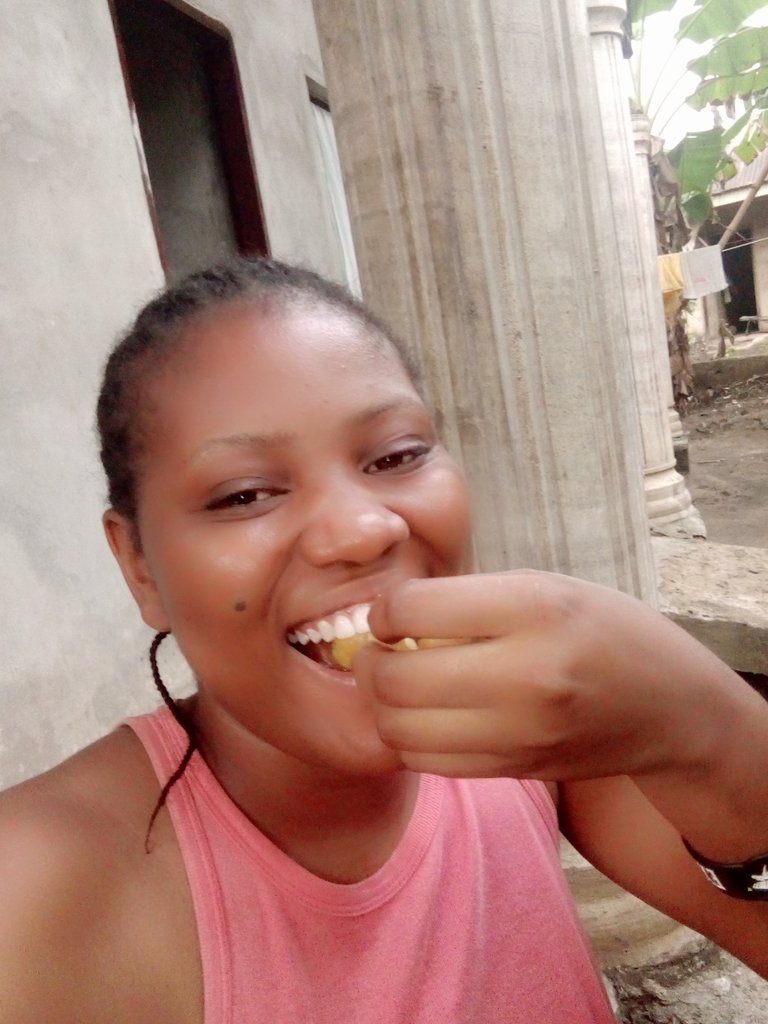 I still remain @mhizerbee.
Your beautiful chef🤗🤗🤗
---
Posted via foodiesunite.net