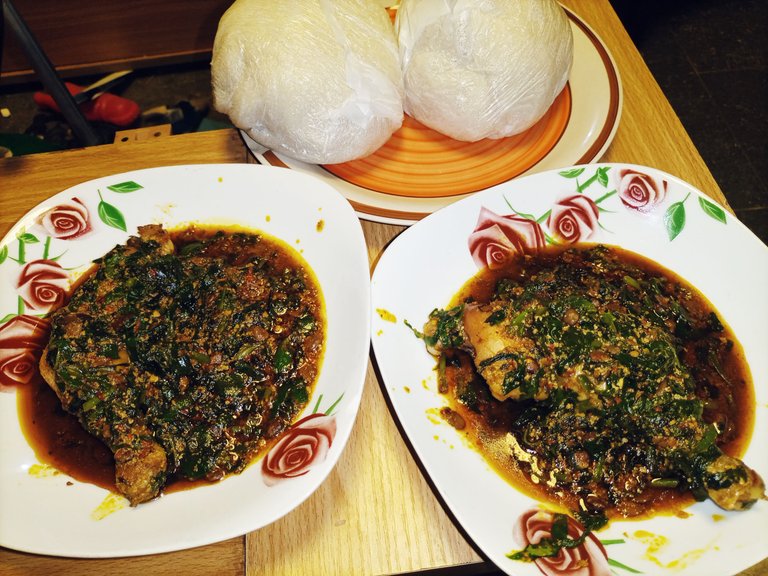 Hello Hivers 💕💞,
Food decoration is one of those things regards always inspired me 2 have more relaxation and also to have fun despite the fact that nowadays so many people do not go into cooking aspect which I feel is a very very bad ideology for the new generation. Getting used to the kitchen not even as a chef but to undo some kitchen utensils rightly and healthy lifestyle follows. I started cooking us a guy since I was 12 years old it is not that I am super Boosting about myself but this is to encourage we the youth of nowadays to set up our goals and targets in order to build our own for the future just like the name implies we are the future of tomorrow.
It is a very odd situation out there because you find out that even to prepare some meal that are not complicated we prefer to Visit the restaurants and leave our own home empty and then even with our children watching us how we do. So real quick I'm going to be prepare for us what is called melon soup it is a very official Yoruba traditional food with it is consume all over the world regardless of the state or tribe.
The Raw Materials Used In Preparation.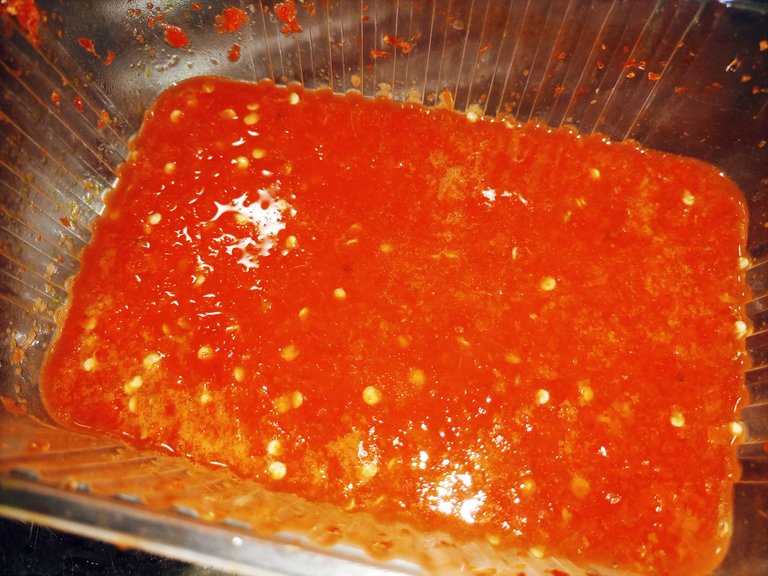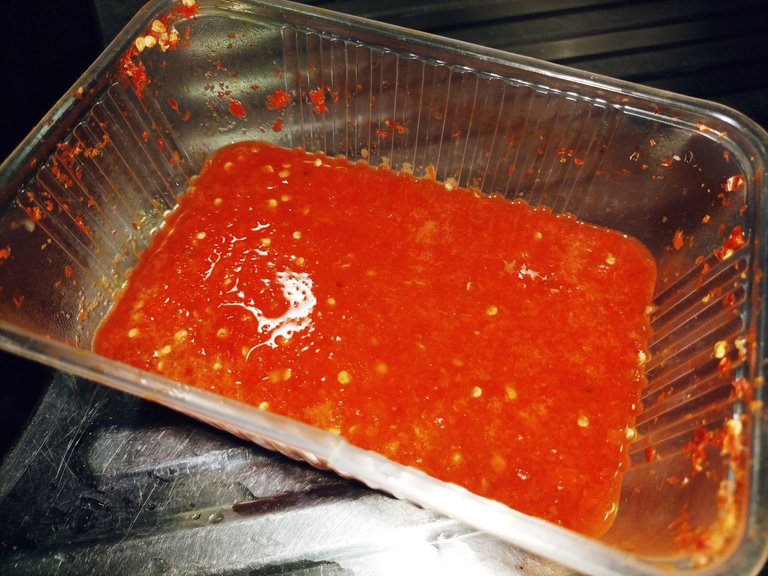 ---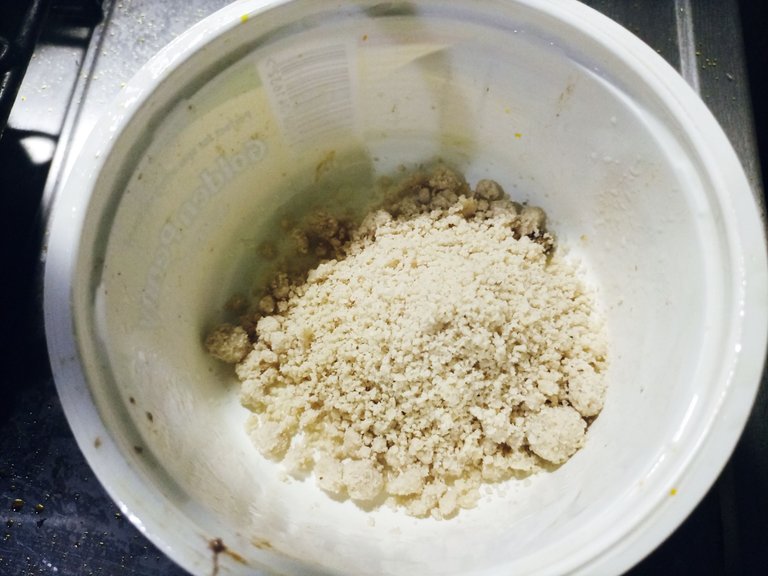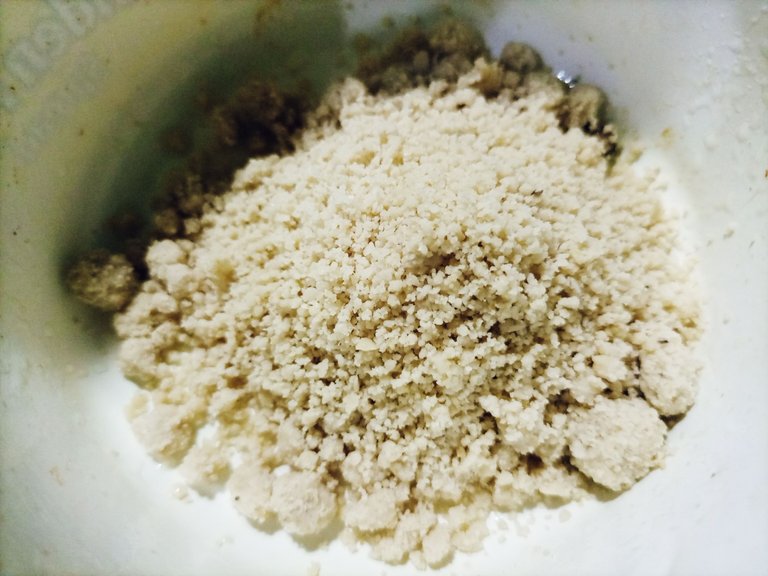 ---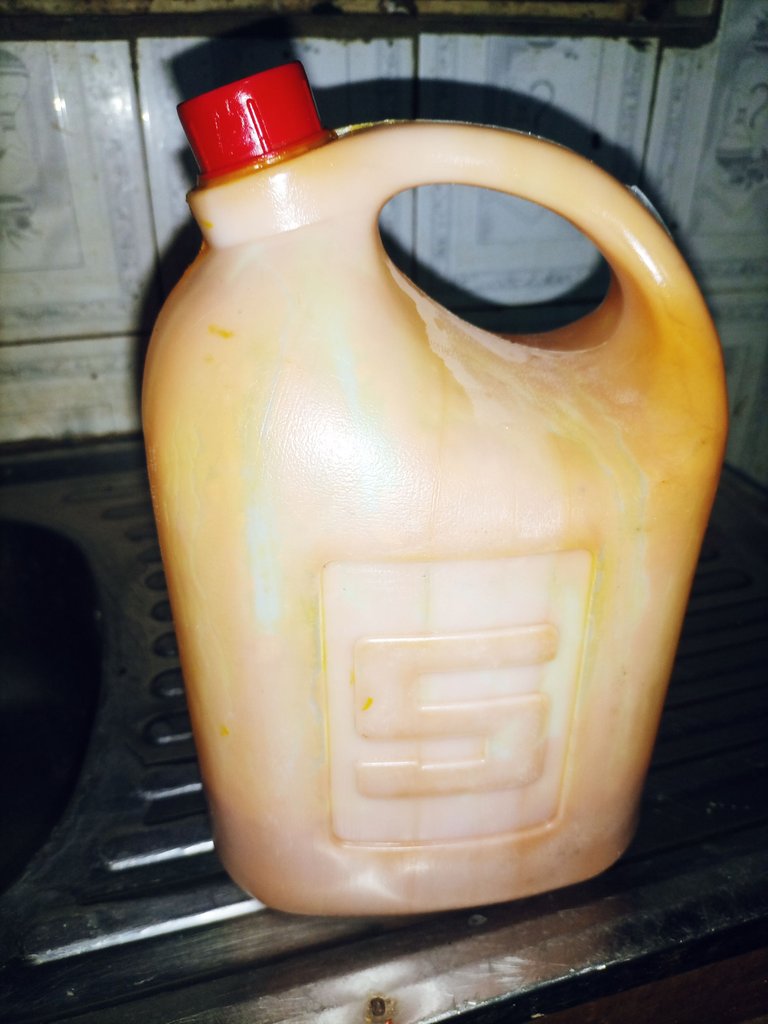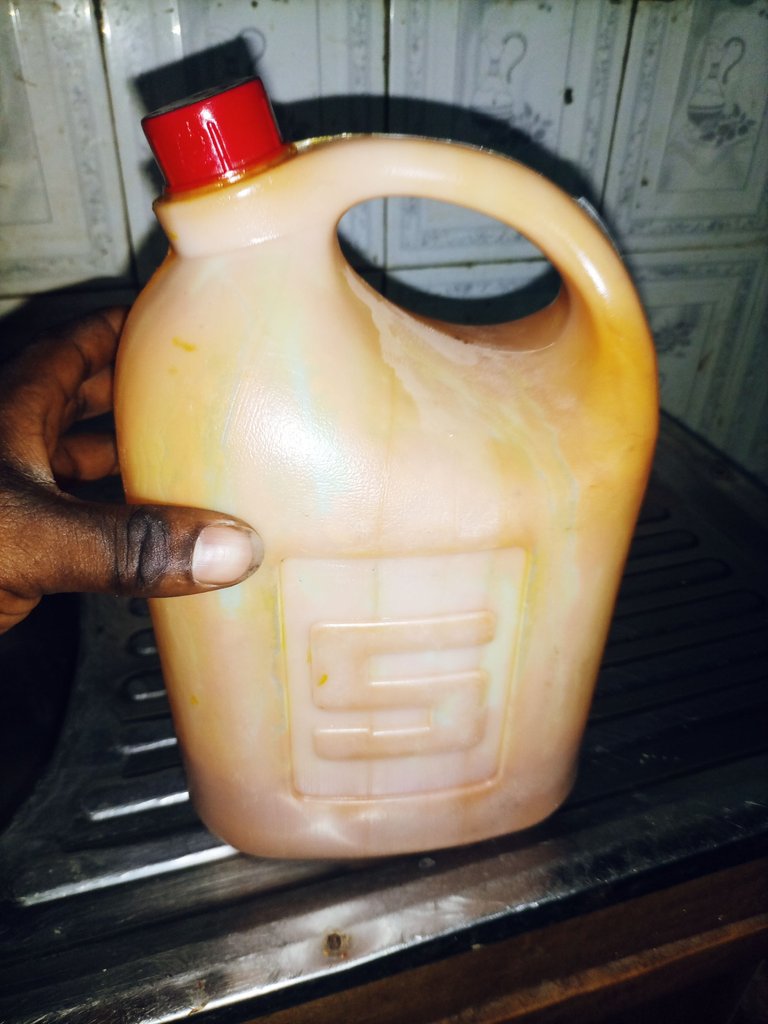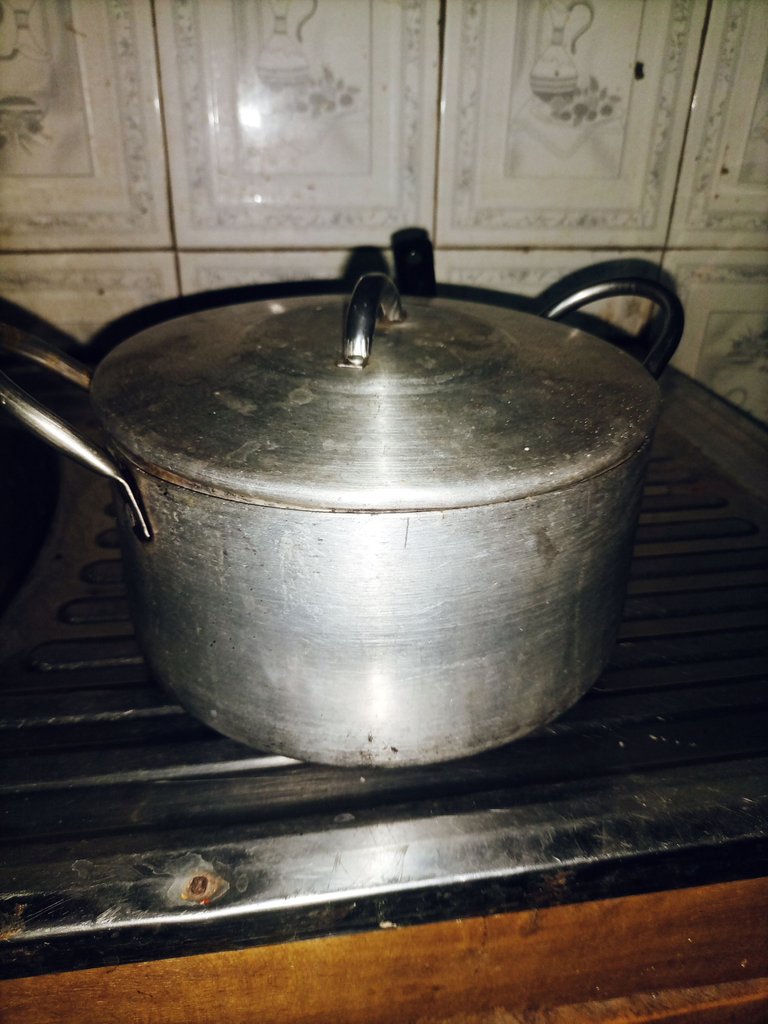 Green Vegetables ( Appetizer to the stomach)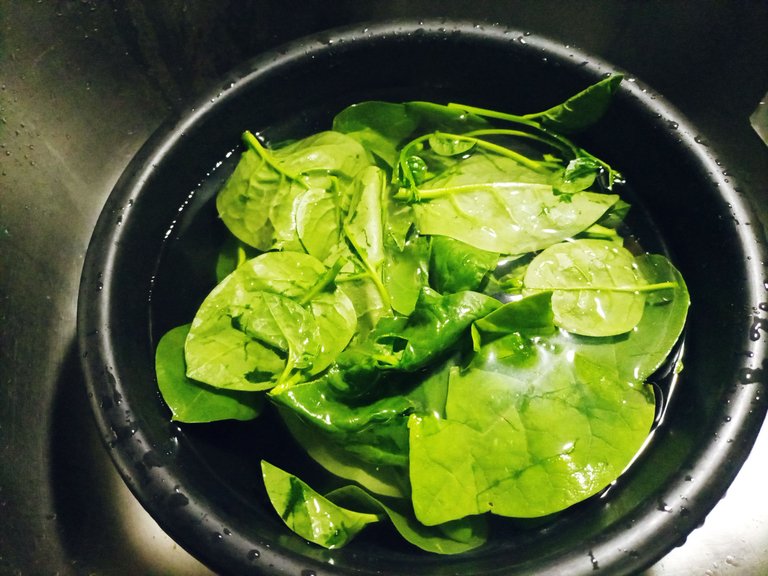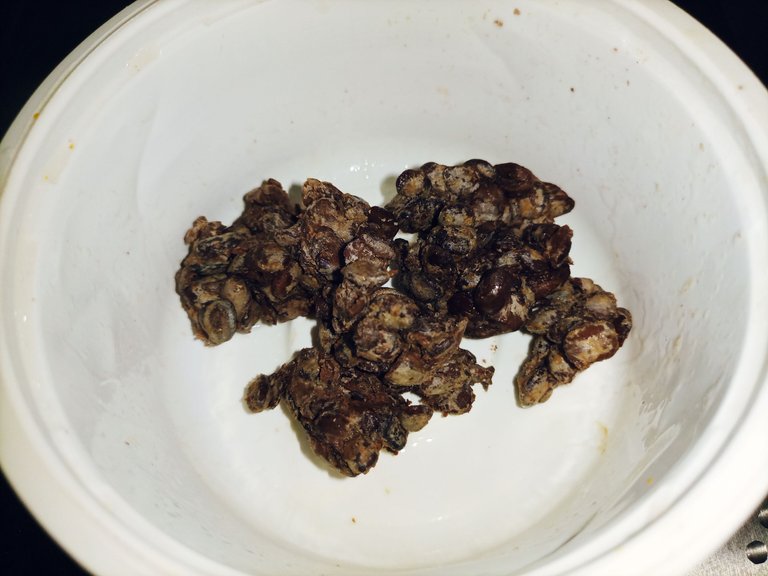 Already Cold Water Mix From Cooked Chicken Meat.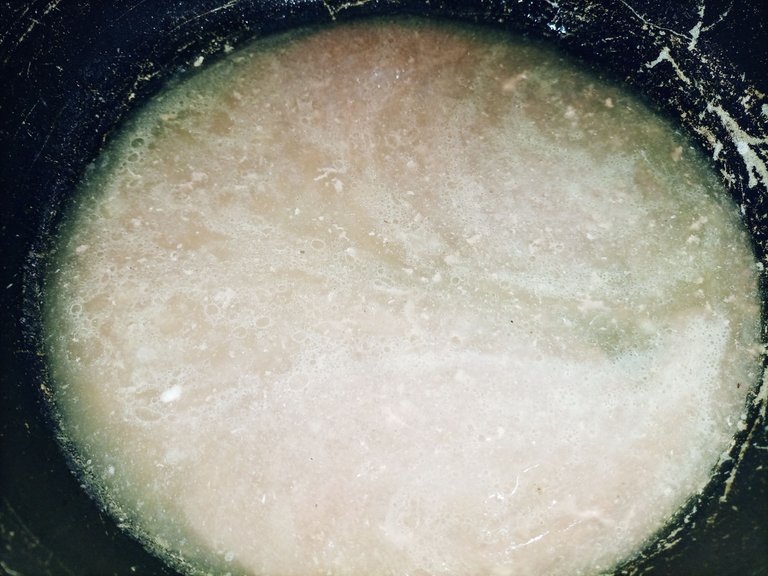 ---
THE STEPS DOWN HERE.
ALTHOUGH WE HAVE DIFFERENT KIND OF FOOD PREPARATION IN DIFFERENT STEPS DEPENDING ON INDIVIDUAL DISCRETION AND ALSO AVAILABILITY OF FOOD RAW MATERIALS IN SOME CASES WE MAY HAVE ANOTHER GREAT ALTERNATIVE FOR FOOD PREPARATION.
Step 1.
Are you first of all put the empty plain pot on the fire and added the red oil wait also the grinded chili pepper likewise locust beans. these are the first set of food raw materials to go deep inside and cook first of all before any other things follow.
The mixture of the right oil plus the chili pepper.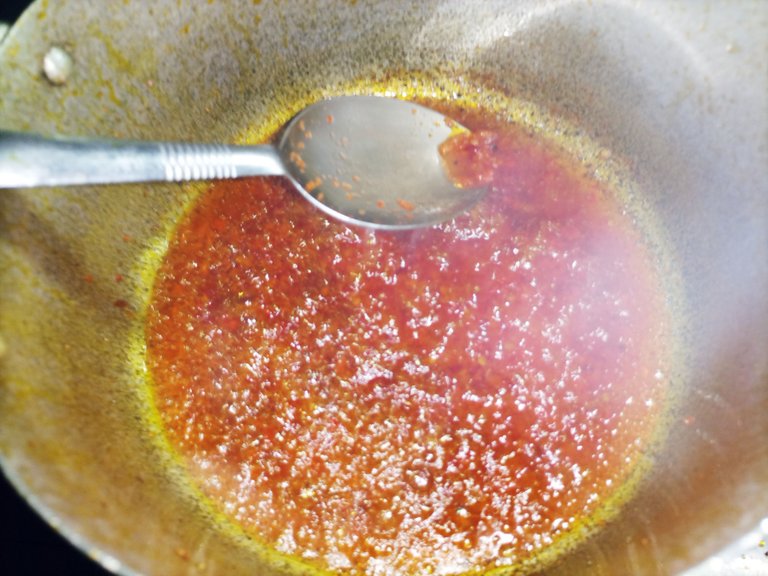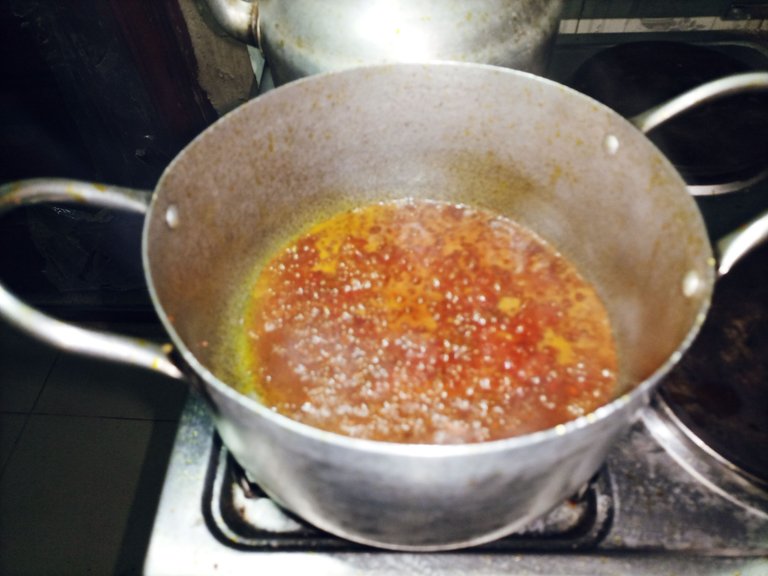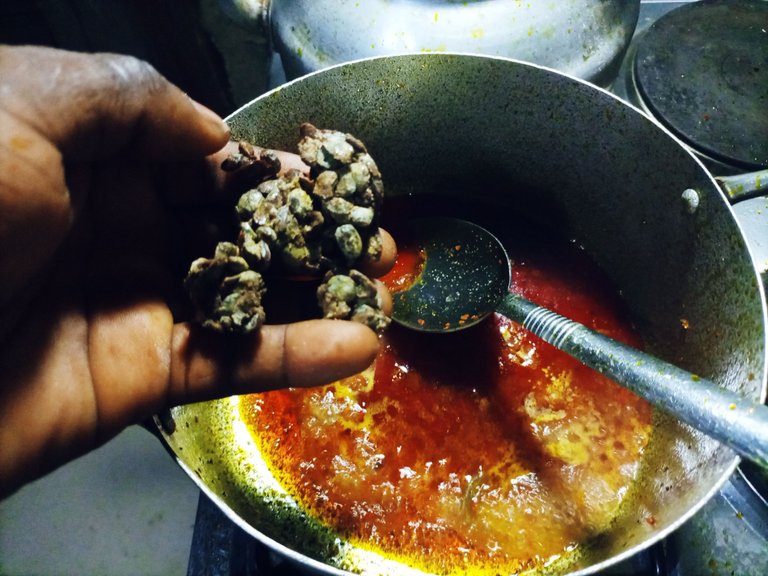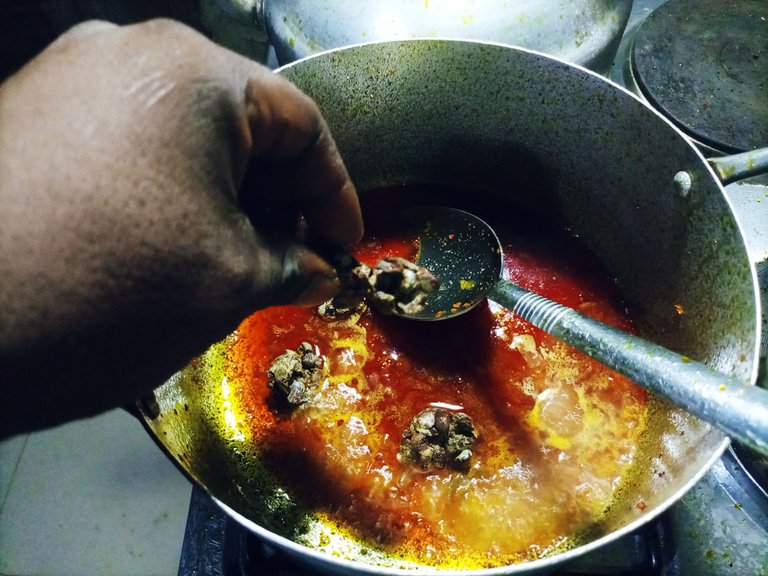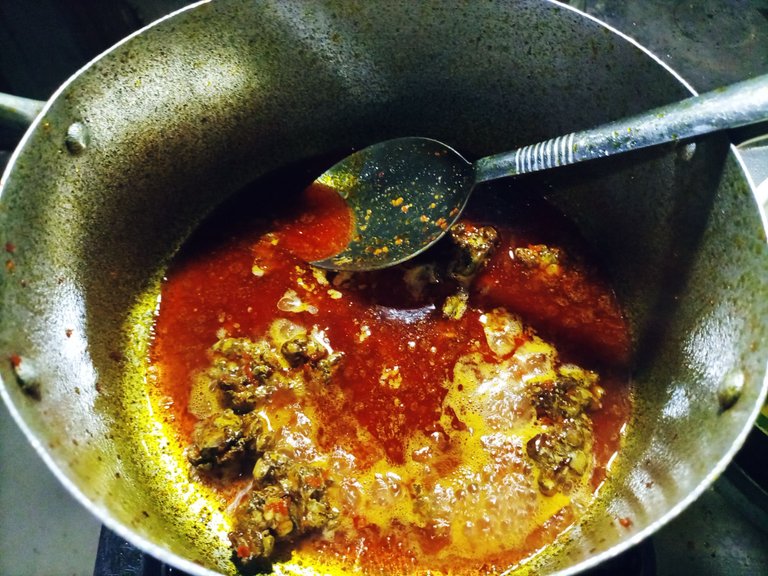 ---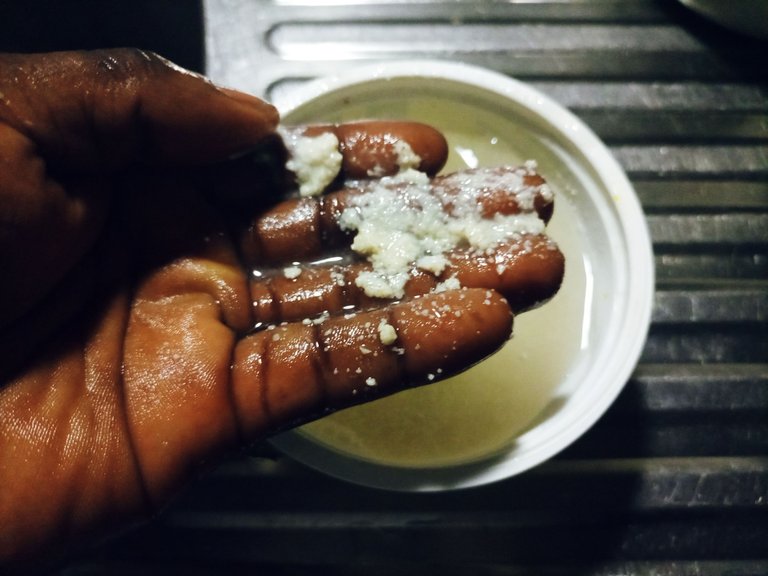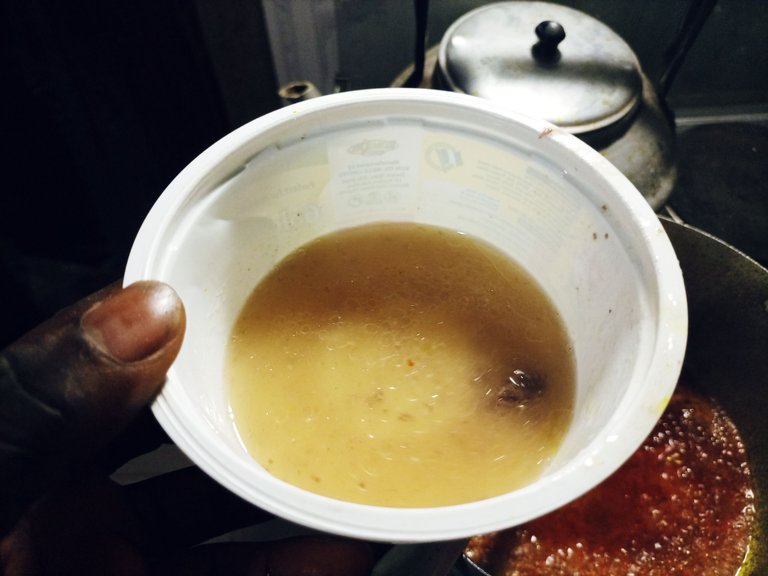 This was when poured in they grinded melon with the mix plus water into the combination of the Red oil plus the Chili Pepper after 10 minutes of cooking thoroughly together.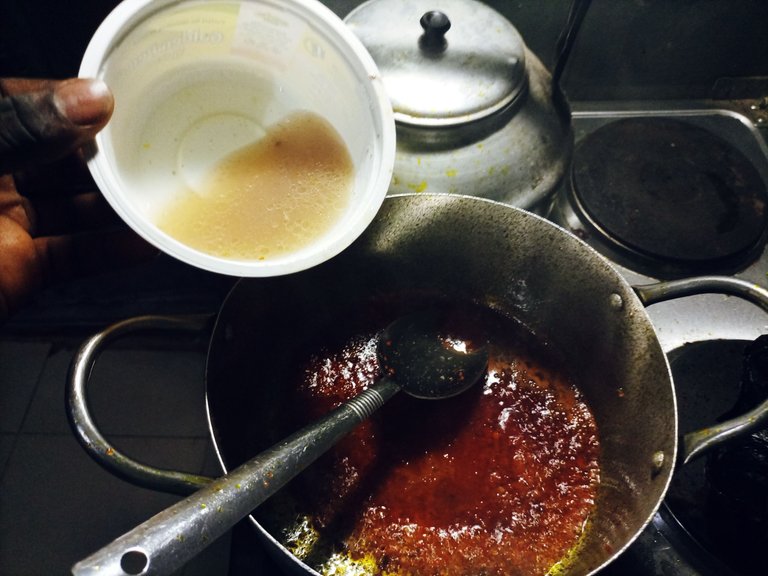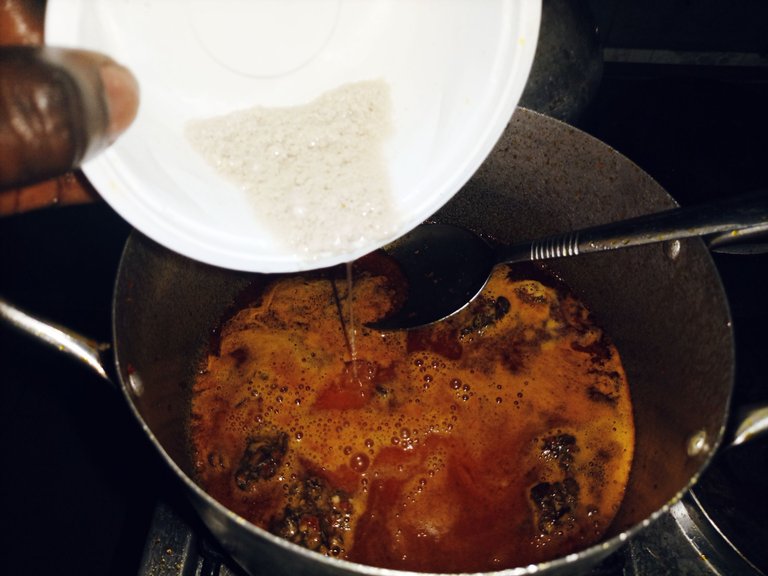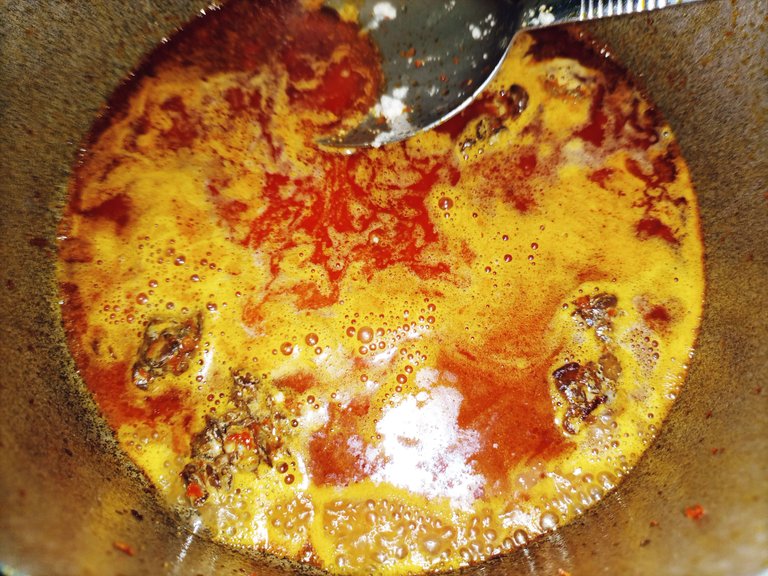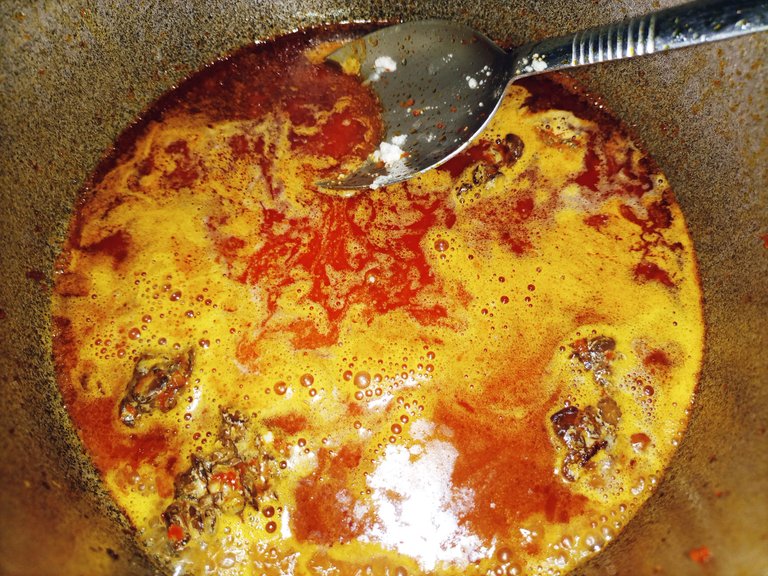 ---
Washing Of The Green Vegetable ( Appetizer to the stomach vegetable)
It is also a great techniques to wash your green vegetables to time or three times this is to make sure that there are no element of dust whatsoever.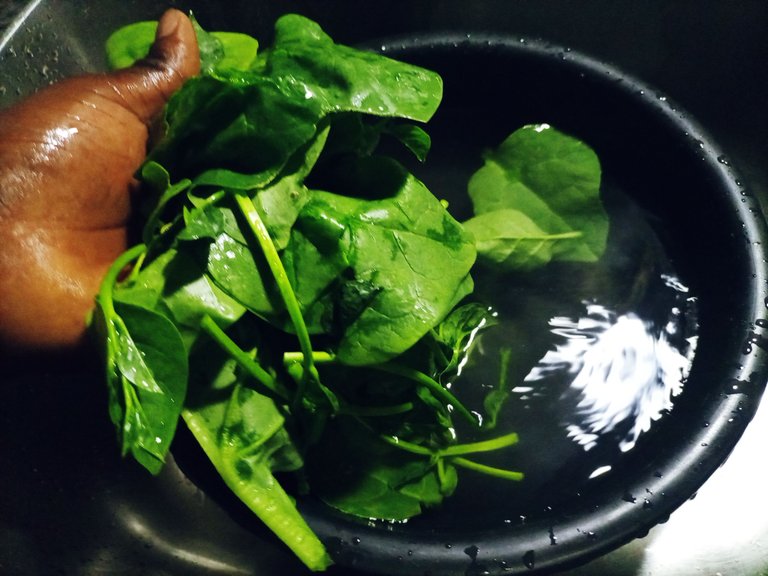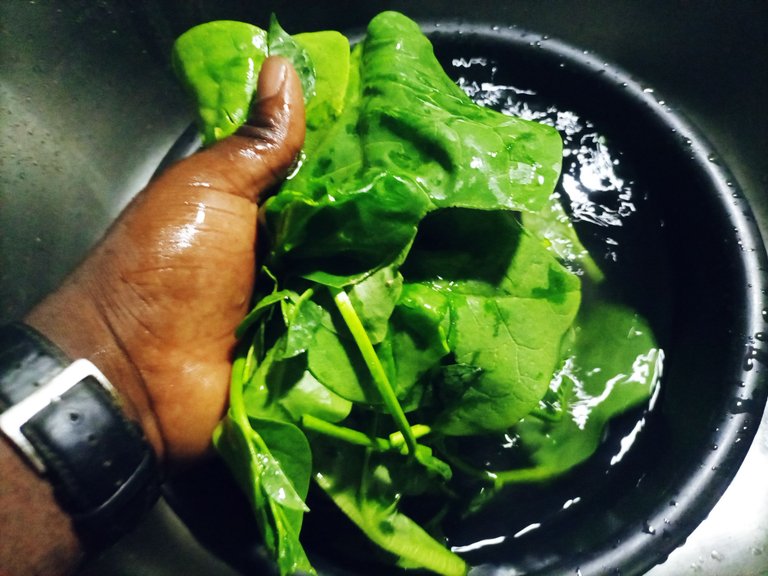 Cutting The Green Vegetables Into Smaller Pieces.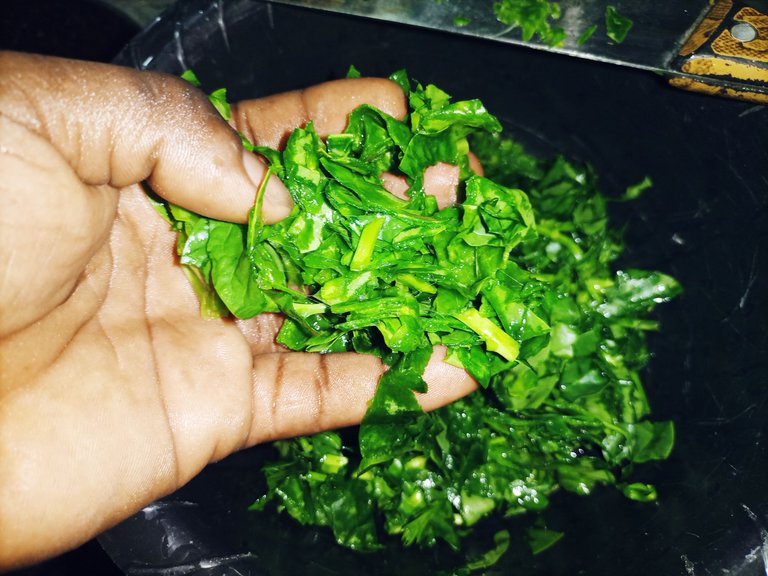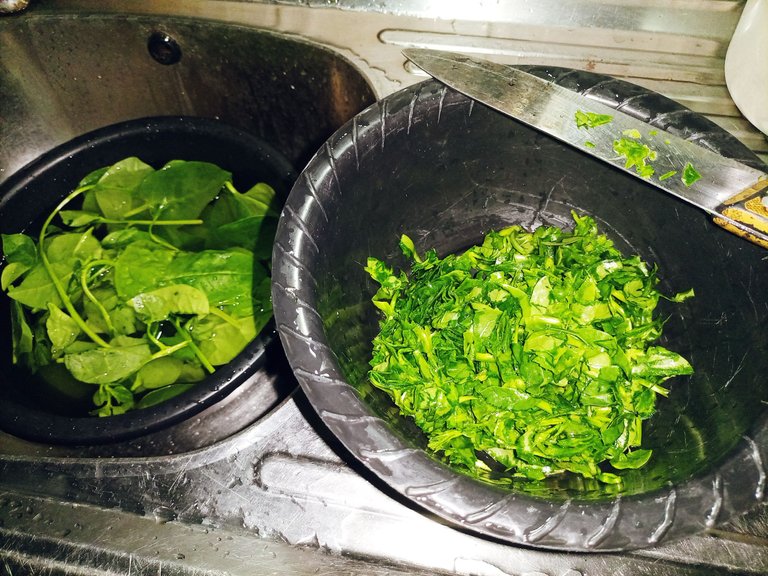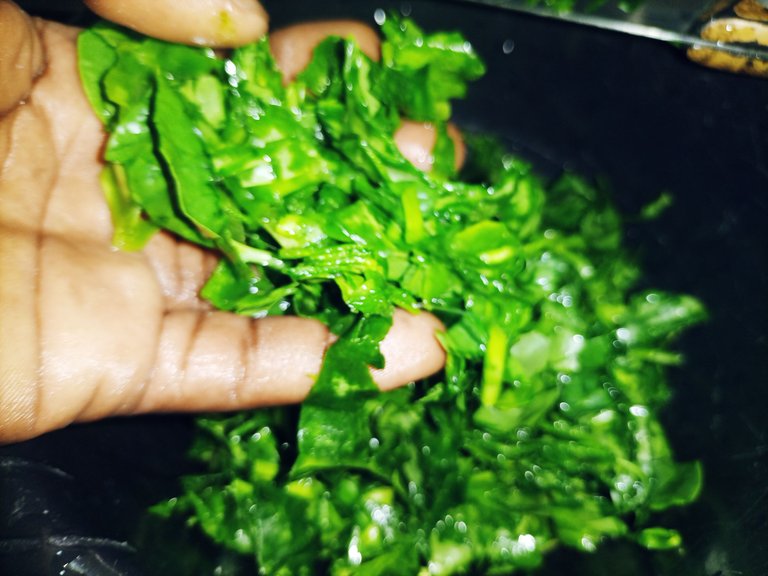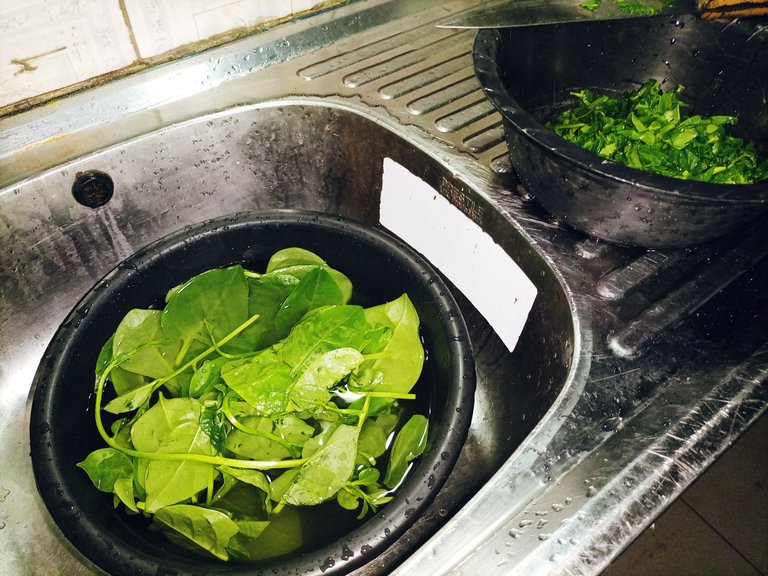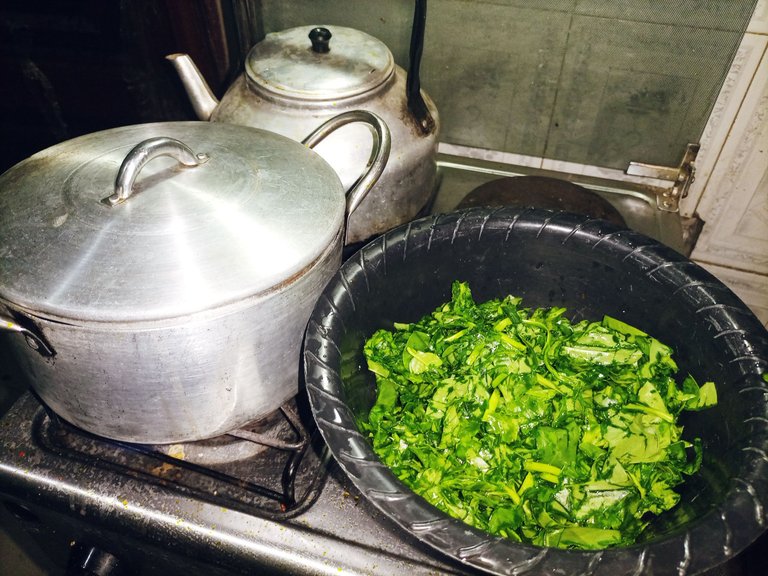 After this process I all in the vegetable which I only got into smaller sizes offices in today already cooking chili pepper with low-cost bins with the grinded melon mix.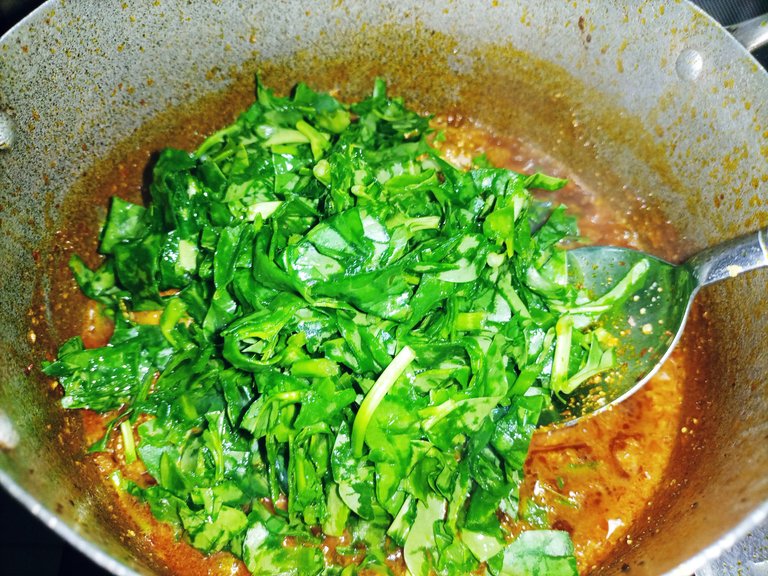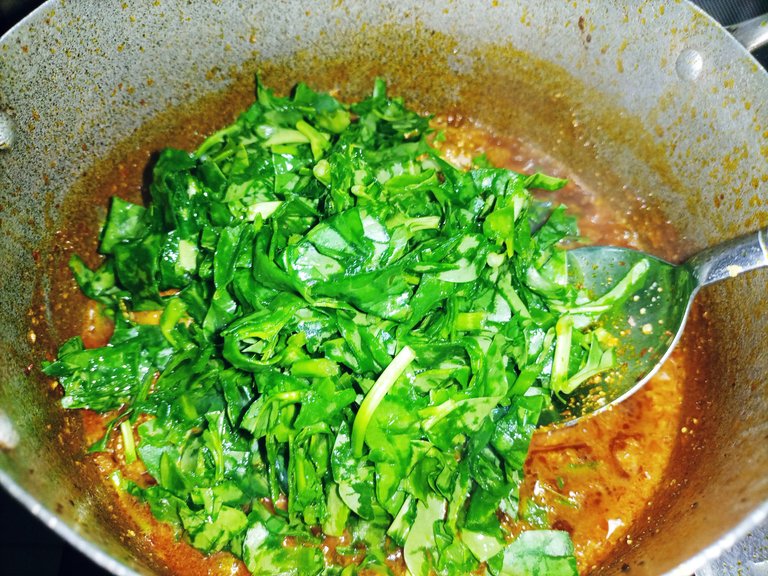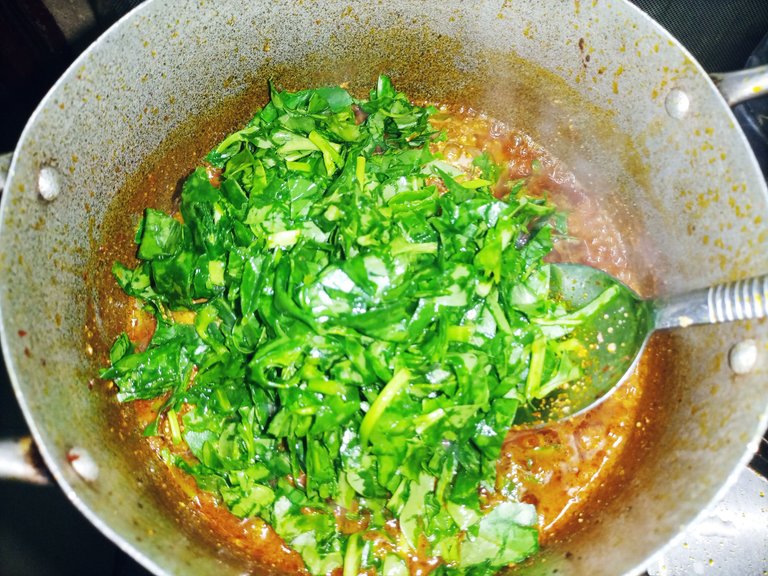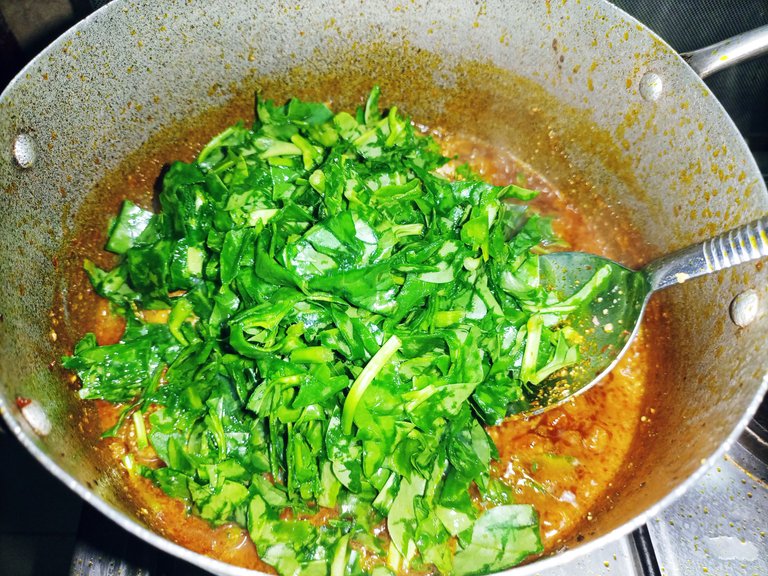 ---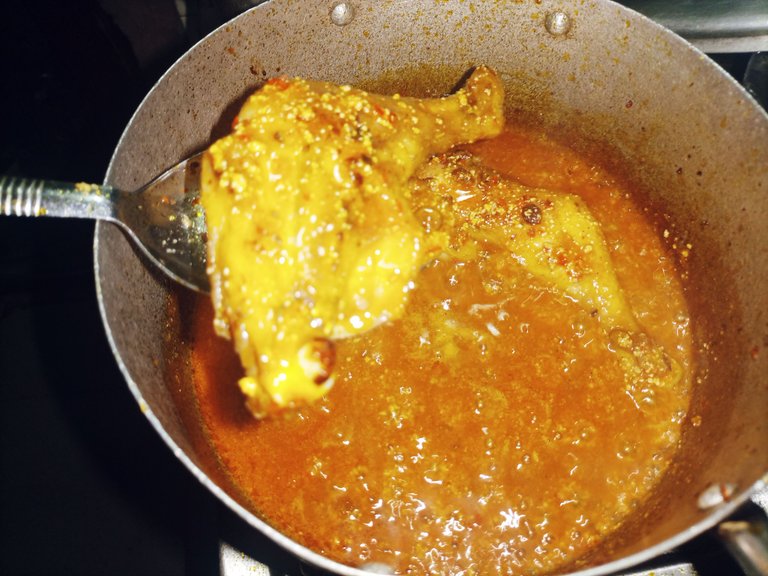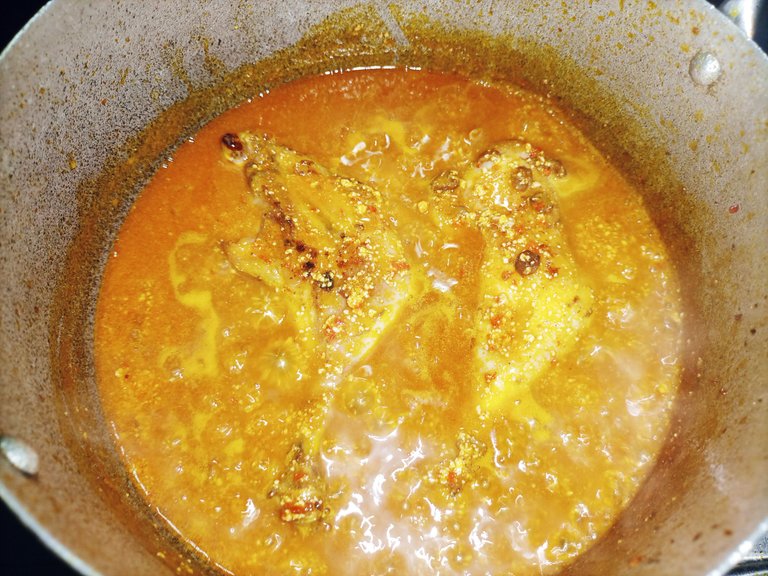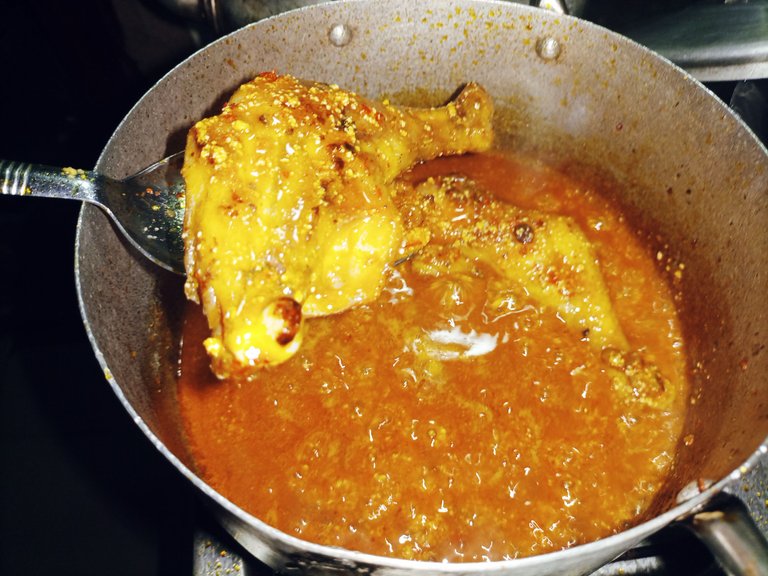 ---
This was the stirring together of the mix on the cooking gas.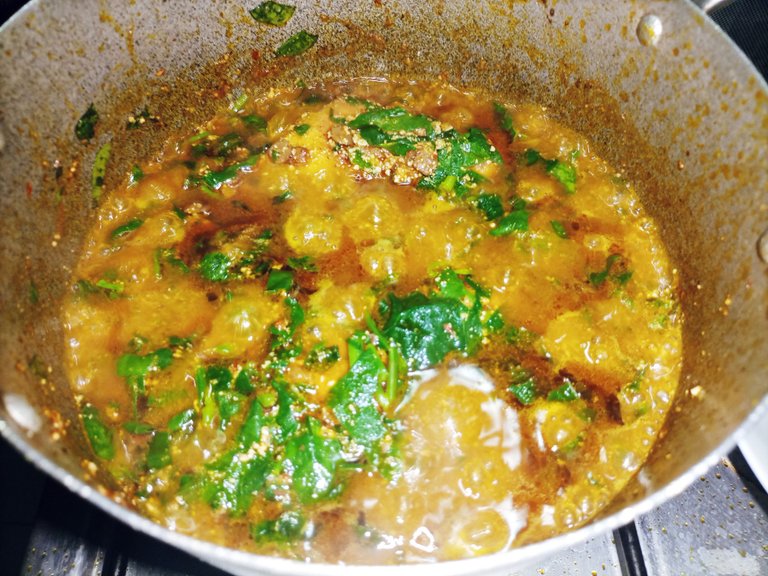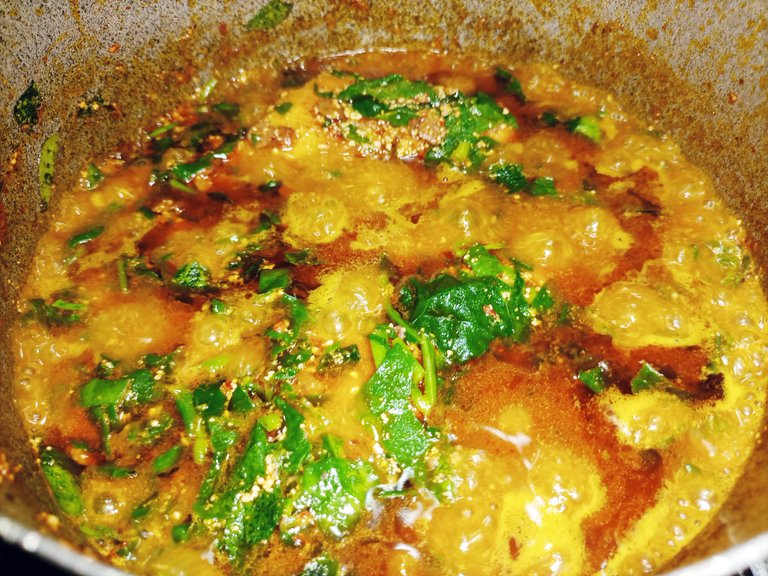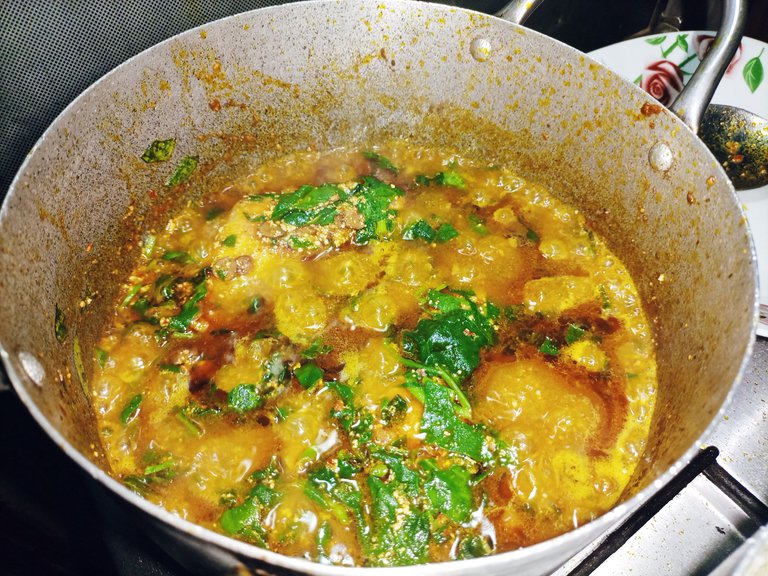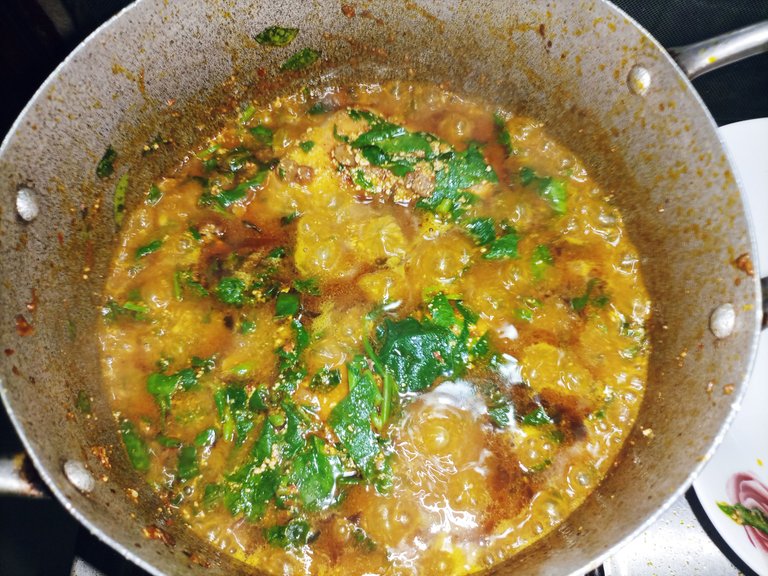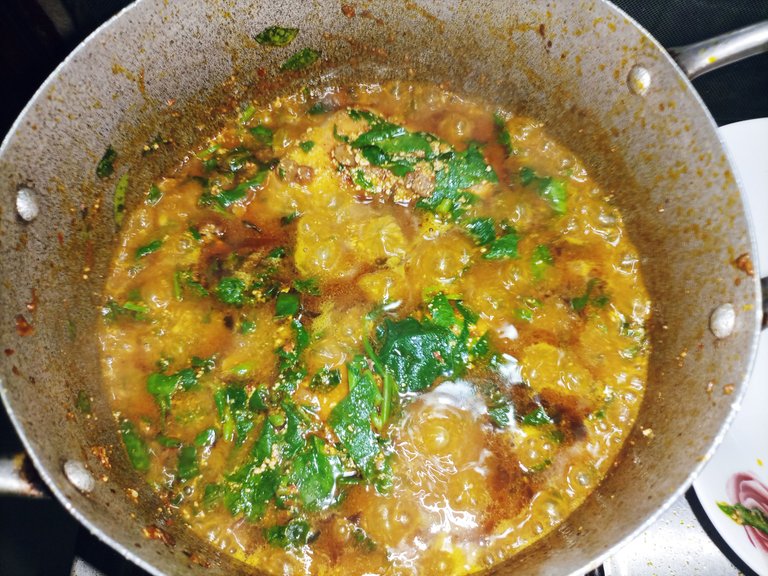 Final Dish Out Meal.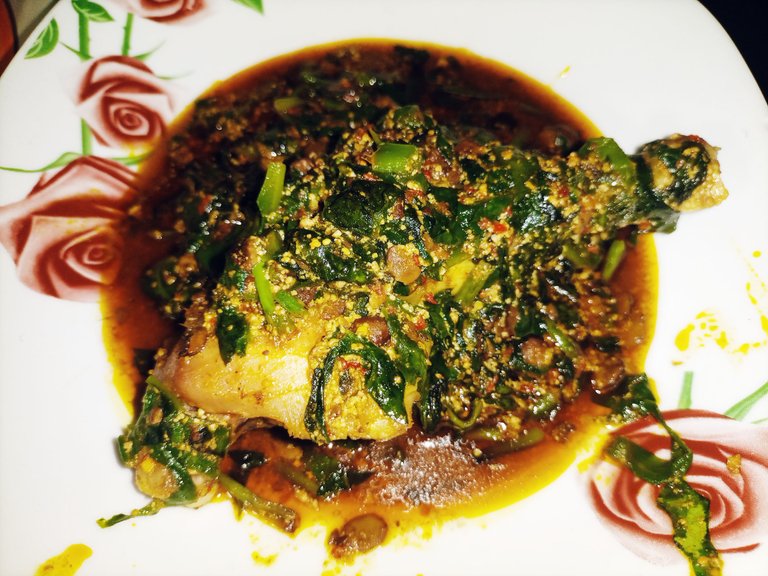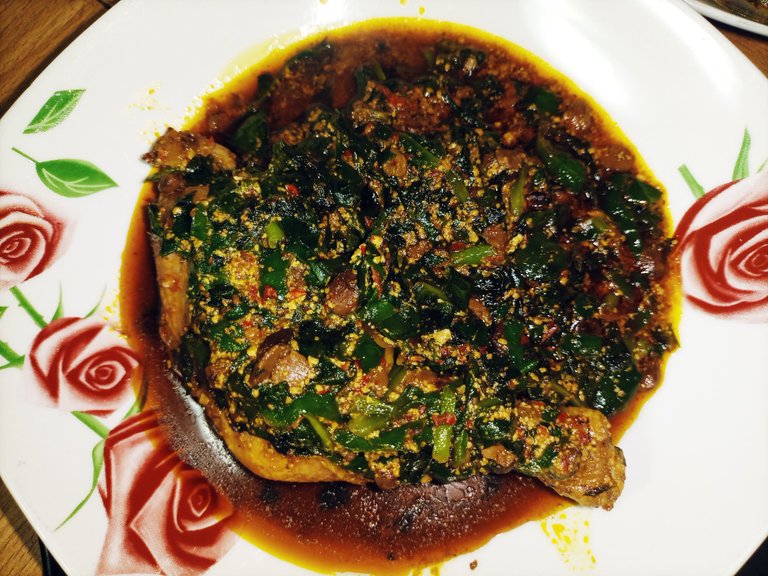 ---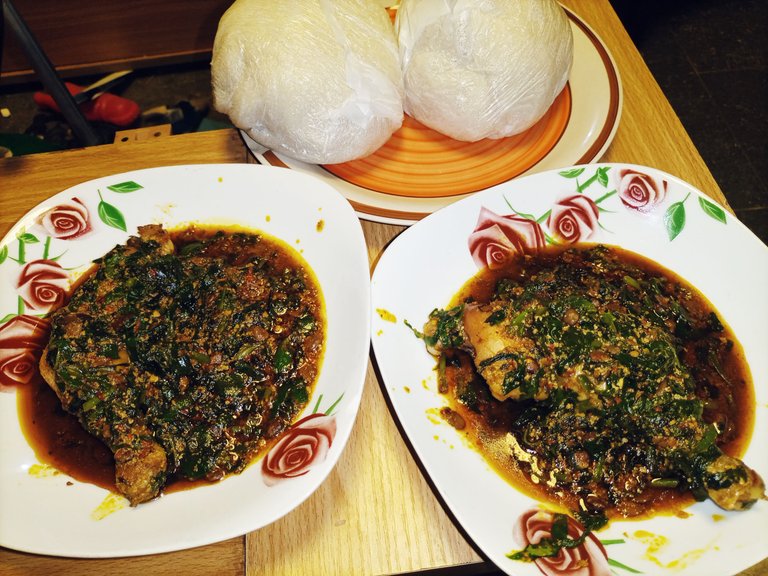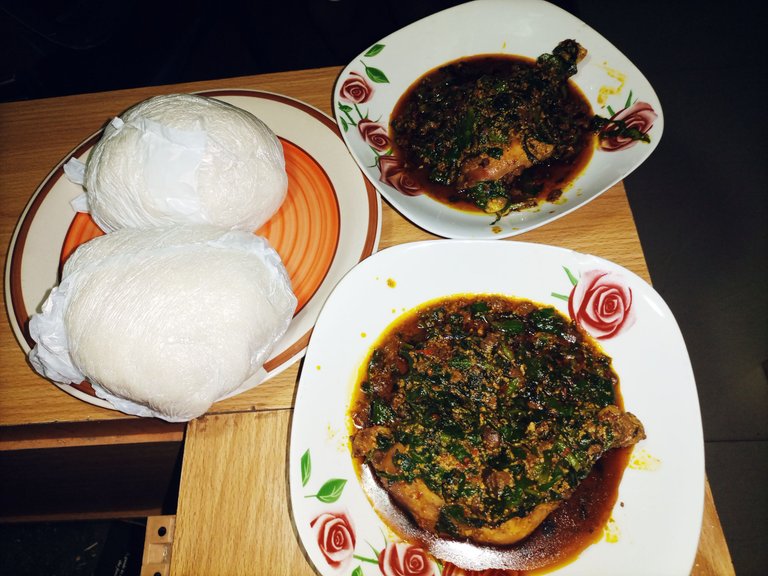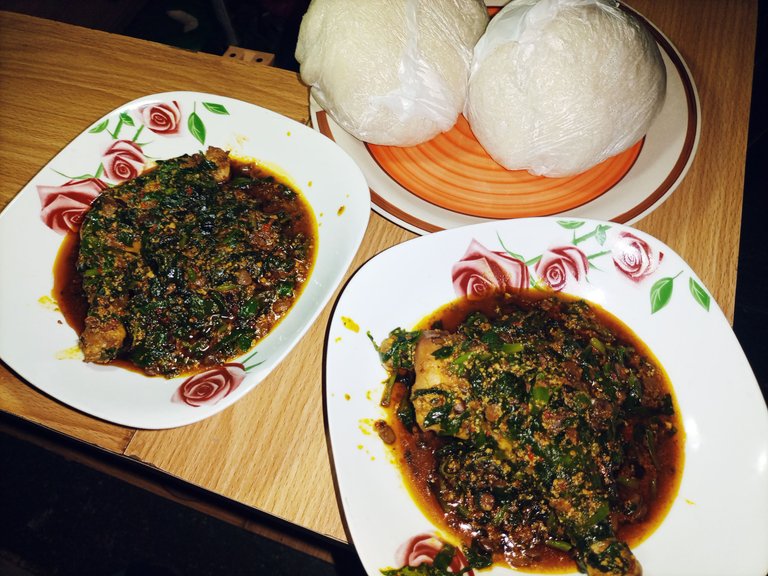 Camera Details. ( Infinix Note 7 )
MAIN CAMERA
Quad 48 MP, f/1.8, (wide), 1/2.0", 0.8µm, PDAF
2 MP, f/2.4, (macro)
2 MP, f/2.4Mobile, (depth)
2 MP, f/1.8, (dedicated video camera) - 128/6 model only
Features Quad-LED flash, panorama, HDR
Video 1080p@30fps
SELFIE CAMERA
Single 16 MP, f/2.0, 26mm (wide), 1/3.06", 1.0µm
Video 1080p@30fps
---
Thanks For Stopping by And checking Out My Blog 📝📖🗒️
---
Original content by me, @mattsanthonyit
---
Please important note▶️, order than any stated link in my post otherwise every other photographs used in my posts are originally taken and owned by me @mattsanthonyit, if you like them and wish to use any of my images please contact me privately. Thanks🔛.
---
🗓️Date Capture: 29/3/2021. 📸Medium capture: Infinix Note5 Smartphone. 🌍Location: Ilorin.Kwara State. Nigeria. 🕰️Time:3:30apm ⚡Posted with: peakd.com
---
If you actually like what you see😃😄😉,watch📷📺📸 and read📖📋 I would equally be grateful for an upvote♥️⚡ a very cool comment under my comment box or a reblog 🌀😏 for everyone to see ... and perhaps maybe you would like to follow me for more of my Post to show on your own feeds. Don't miss any of my Post.🔝. Special thanks to all who put big smiles on my face with Auto Upvote for always being supportive to me 💞💯.
---
Thank you for visiting my blog.
---
You Can As Well Join Me On Other Social Platform.
Twitter:
Check out Matthew O. Akinlotan [peakd @mattsanthonyit ] (@mattsanthonyit): https://twitter.com/mattsanthonyit?s=09
---
Instagram:
https://instagram.com/officialoluwagb...
---
YouTube:
[https://m.youtube.com/channel/UCPBPk8al3dnLy5xAWnbWT1w
---
Facebook:
( https://mobile.facebook.com/akinlotan...)
---
Hive:
---
⬇️⬇️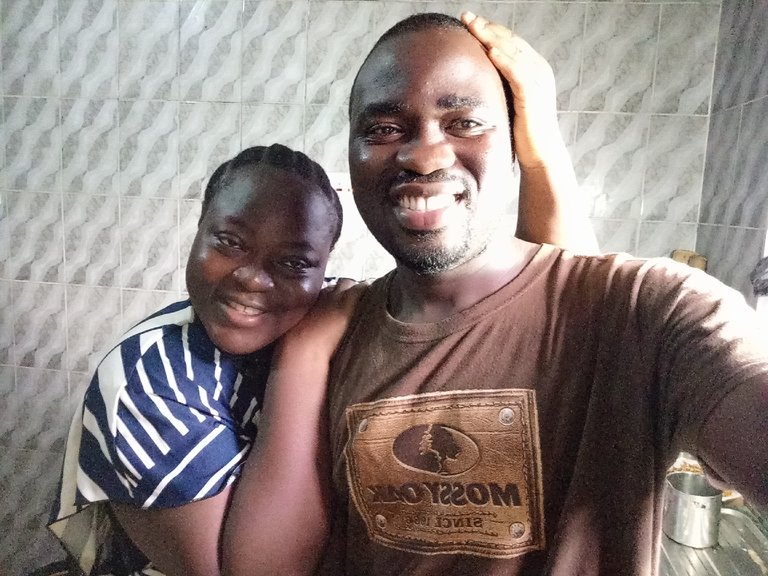 Matthew is a farmer and lover of Hive. HIVE has really helped my life to grow more healthier than I was, HIVE testimony. I'm a Dad, husband and a hustler. Farmer who loves animals, he practice what he preaches . He is also a Photographer, Traveller , Mr Chef ( Loves Cooking) and above all, he is a blogger and a vlogger♣️♠️.